The Best Secret Village in Europe that You've Never Heard of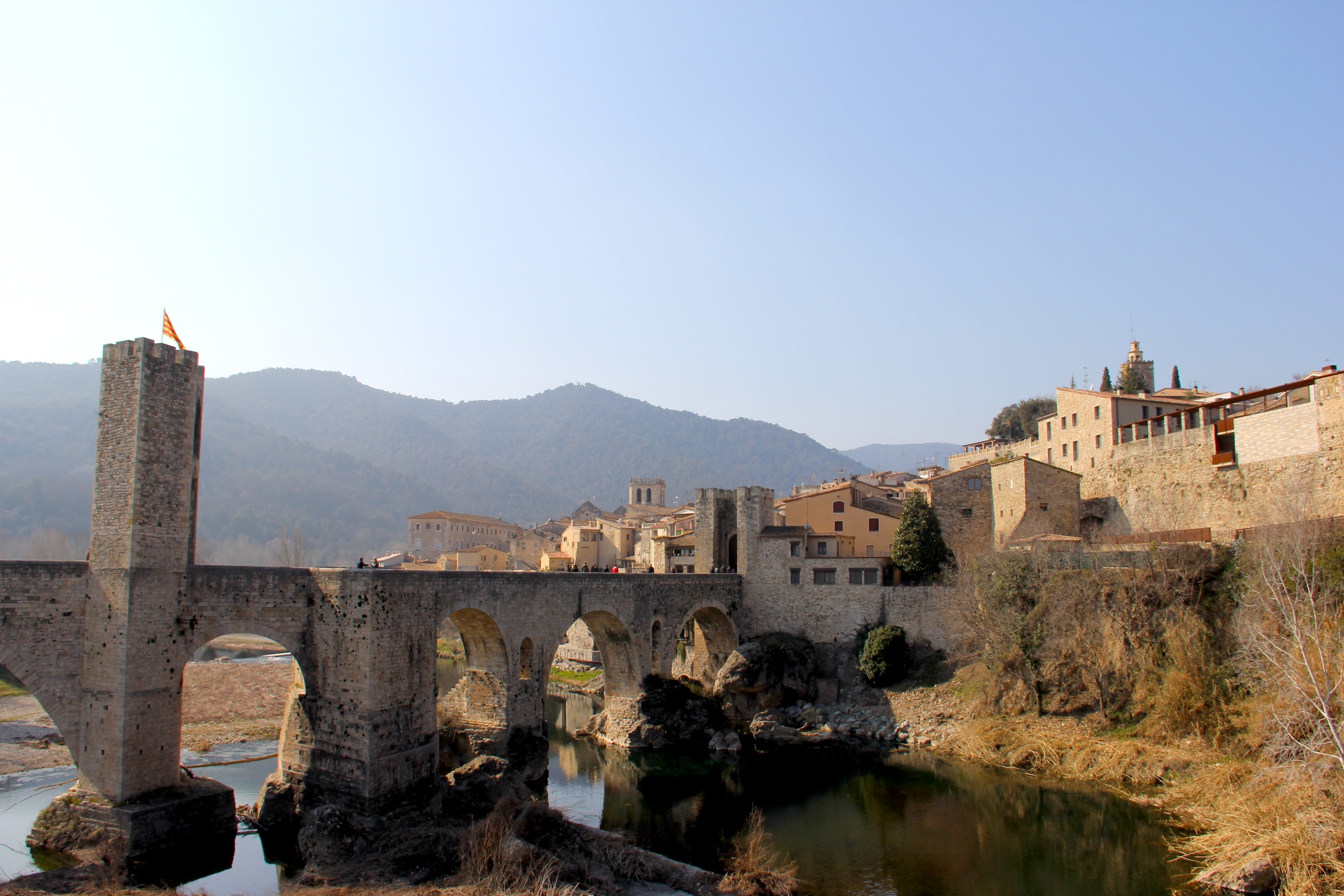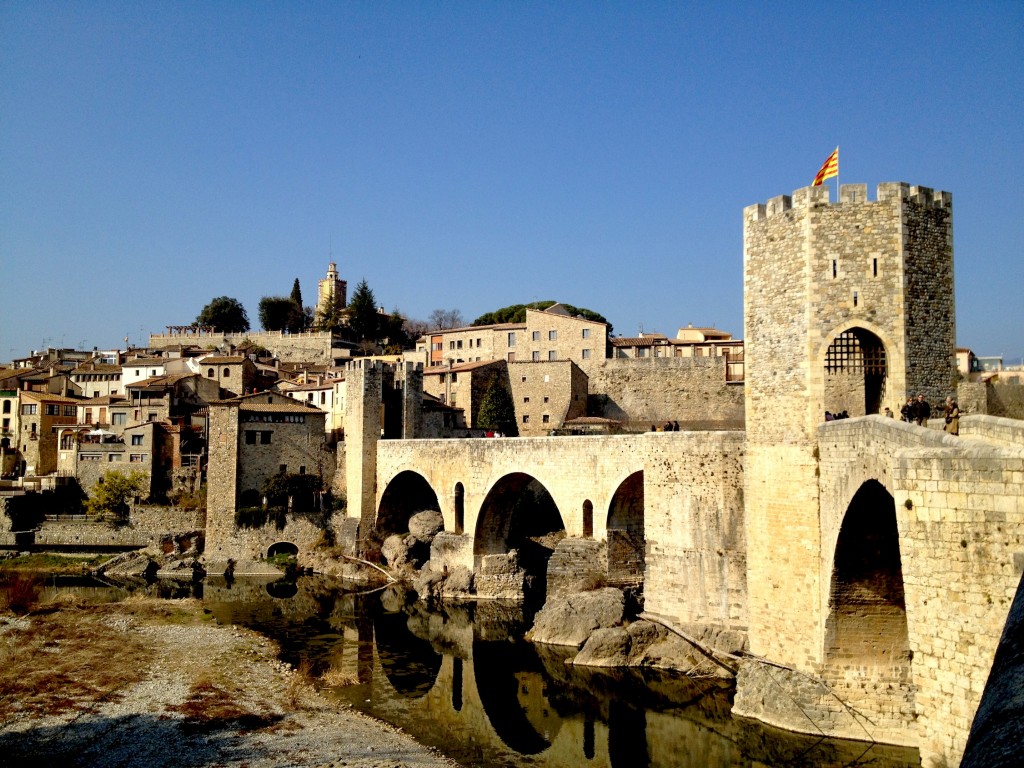 What makes a great village in Europe? Charm- yes. History- definitely. Art and culture- please.  Good food- bonus points.
What makes a great village even better? Well, that is really simple. The village has to have all those great village attributes- charm, history, art, culture and good food, plus something extra special. It has to be secluded enough that it doesn't feel crowded, but close enough to a big city that it doesn't take five trains, three buses and two-horse drawn carriages to walk four miles to just get to the village. (Which, of course, you'll know once you enter the ornate bridge)
Well, if you like secret villages in Europe, I have just the place for you.  Introducing….
Besalú!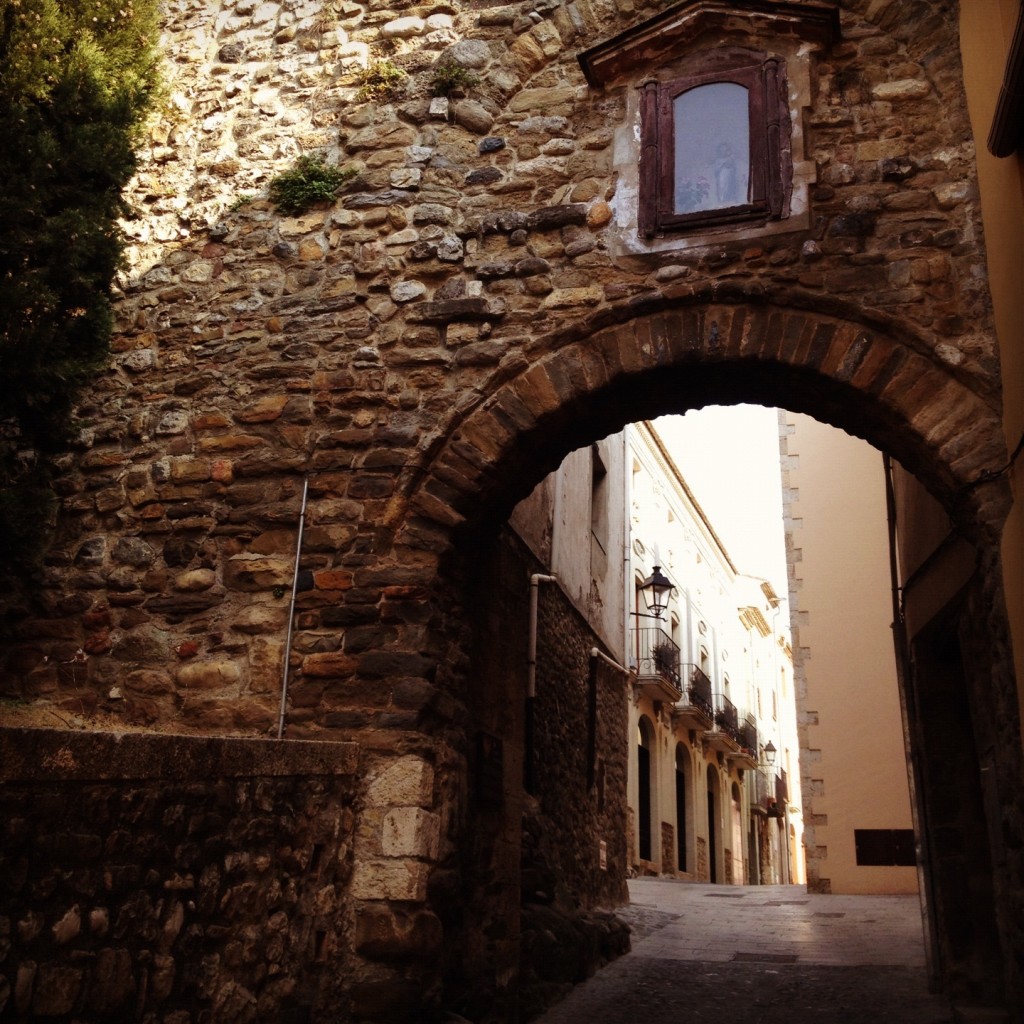 Have you ever heard of Besalu? Before my recent trip to Spain, I had never heard of it before- and in fact, when I googled it before my trip, the first page was all about some cafe in Seattle named Besalu. (I can not account for the quality of the cafe, however, I can say that Besalu, Spain is awesome.)
Besalu is a secret little village that is close enough to Barcelona that makes it an easy weekend getaway, but has the old world charm that makes you feel like you've stepped into a time machine.
Why Besalu?
Besalu is a Medieval village in Catalonia, Spain, dating back to the 11th century, that lives today in a quirky balance of new and old. Treasuring its turbulant history, the village has restored the picturesque bridge and maintained areas of the Jewish quarter that make the village a walking museum as much as a vacation destination.
What to do in Besalu?
TOUR. The tourism office can set up a guided walking tour highlighting the villages main points of historical interest. Points of interest include, but not limited to, the Jewish ritual bath, chuch of Sant Pere and the Jewish quarter.  Tours are held July through August at 11am or contact the Tourism Office for private tours throughout the year.
EXPLORE. Besalu is fairly small and one could easily walk around the entire village in less than an hour. But take your time, walk down to the river bed and stroll along the bank. There are also many hiking trails nearby if you want to get another angele of the village or head up to Santa Maria (ruins perched high on a hill) for the best view looking down on Besalu. Stick closer to the main area and wander down the small cobblestone alleyways and cross over the beloved bridge. You are bound to stumble upon a cute cafe or quirky art museum.
EAT. The area is known for their seafood paella, which is a delicious rice dish with a lot of different seafood thrown in. To start your mornings off right, visit one of the villages cafes for a ham and cheese sandwich or pastry and cafe con leche. I loved 10 del Pont for its delicious breakfast sandwiches and quaint atmosphere.
SEE. Make sure to stop by the Museum of miniatures and look through the glass windows at Kel Domenech's studio. A one of a kind look into an artist's studio and gallery. Also- while walking around the city, make sure to spot the odd chair or two. Look up, down and behind things- this city has a strange and fun fascination with chairs!
TAKE. This is a photographer's dream location. Make sure to bring your camera and an extra storage card because you'll want to capture every nook and cobblestone. You could honestly spend all day taking photos of the bridge!
STAY. If you are traveling with friends or a large family, I highly suggest staying in one of the apartments or villas from Charming Villas. The spaces are completely renovated, have WiFi, and are in the heart of the village. Perfect spot for taking in the sights of Besalu!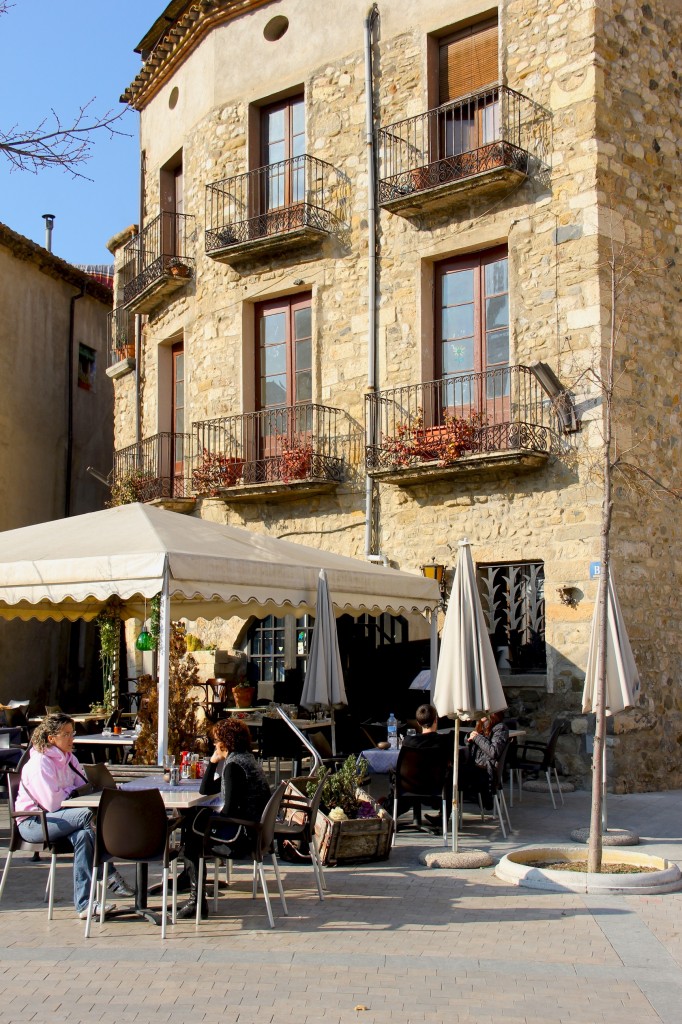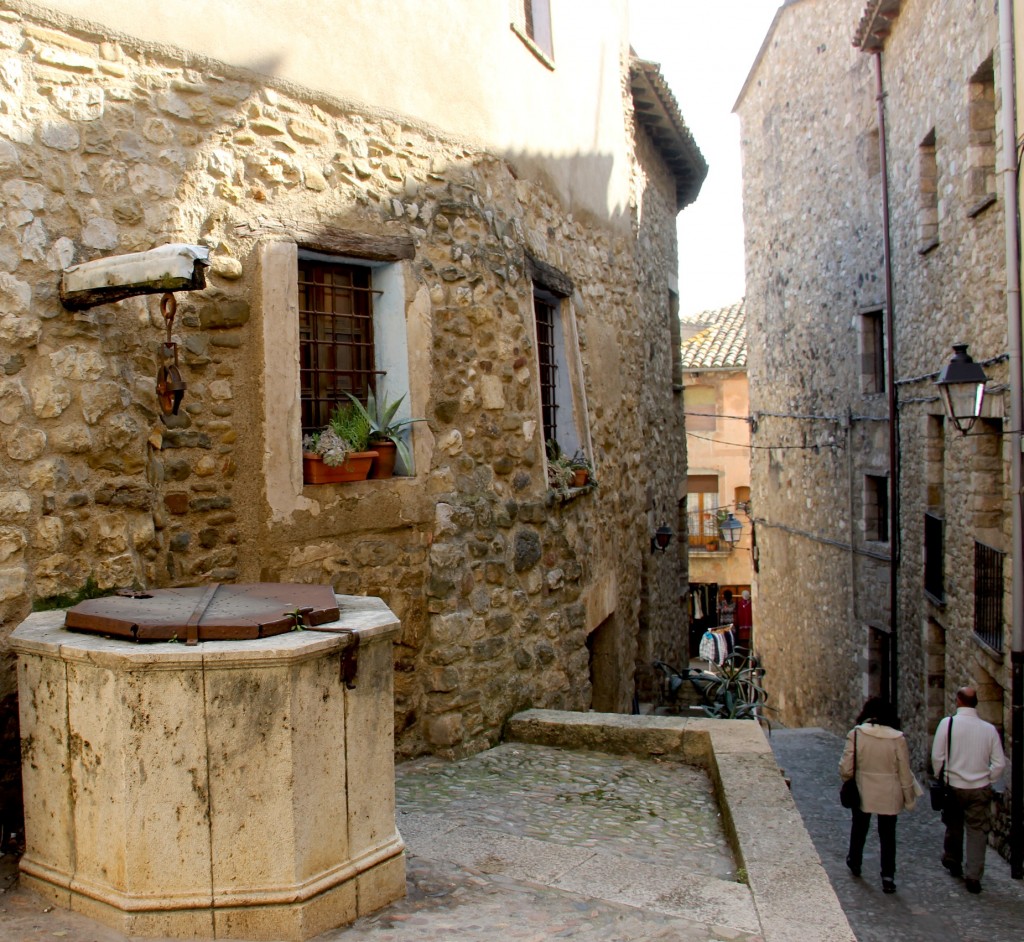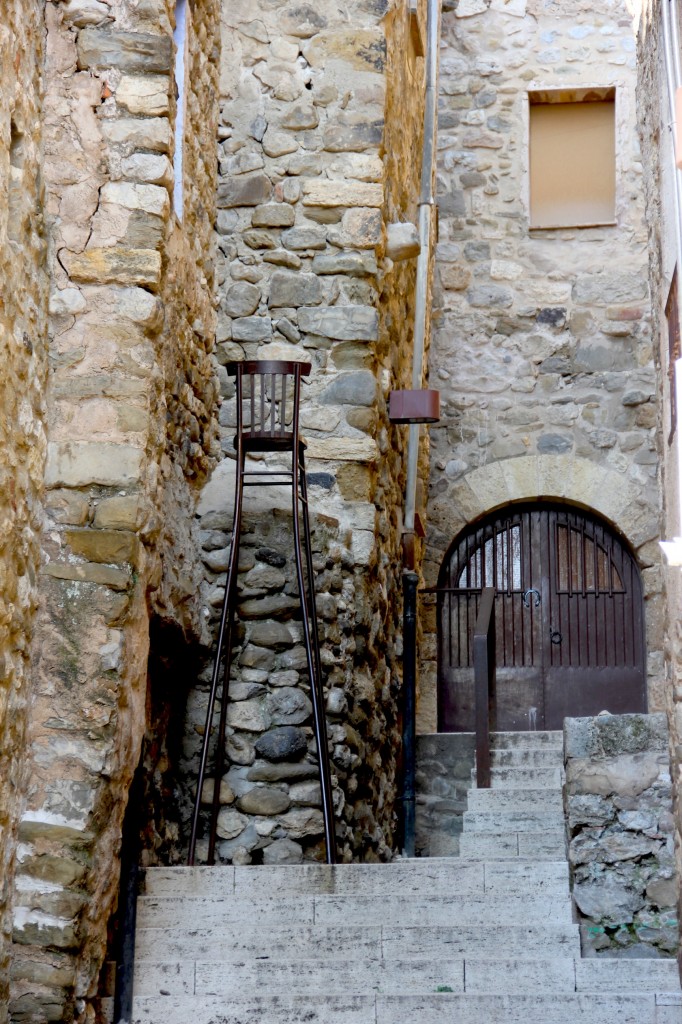 A few new blogging friends that I met on my trip have talked about Besalu too- if you are interested in this little gem, please check out their pictures and posts. I'm sure you will fall in love with this secret village just as I have.
Exploring the Medival Village of Besalu by Marie of Eurotriptips
Weird and Offbeat Museums by Cheryl Howard
A Photojourney to Besalu by Laurel of Monkeys, Mountains and Maultaschen
Whining and Dining in Besalu by TourAbsurd