The Best Dinner on Waikiki
January 21, 2013
by Jade Broadus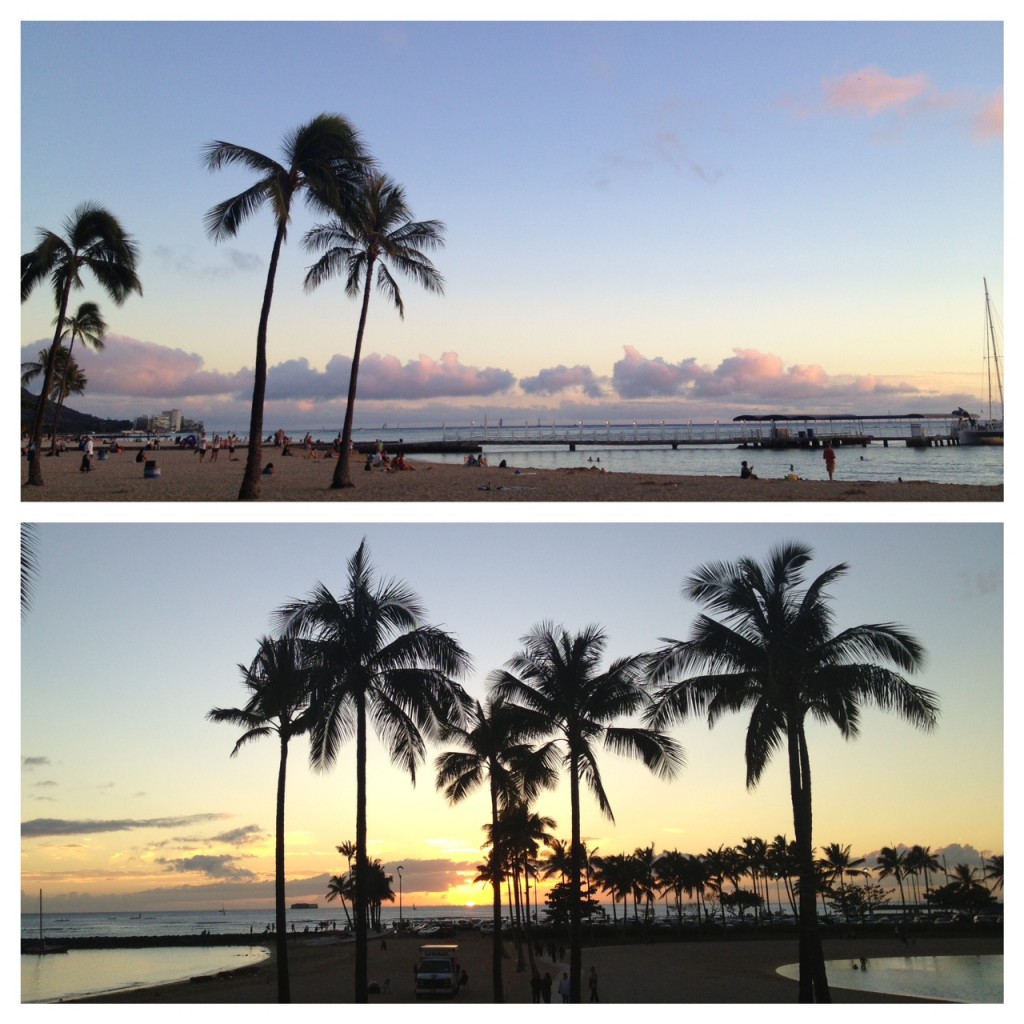 Sometimes a meal is so good that you just have to blog about it. It might have been the location, a palm tree speckled beachwith the sweet sounds of slow steady waves, or the fireworks, a brilliant and fantastic show right off the beach in front of the Hilton Hawaiian Village, or the company, a bunch of travel writers sharing their most exciting recent trips. Or, it could have actually been the food.
Brussels sprouts with carmelized Maui onions and smoked bacon
Sea Urchin Rosotto wth black truffles, corn and arugula
scallops with a lemongrass, sweet corn and soy bean sauce
Nori Puree Ahi Poke with Maui onions, piquillo peppers, avocado, wasabi cream, taro chips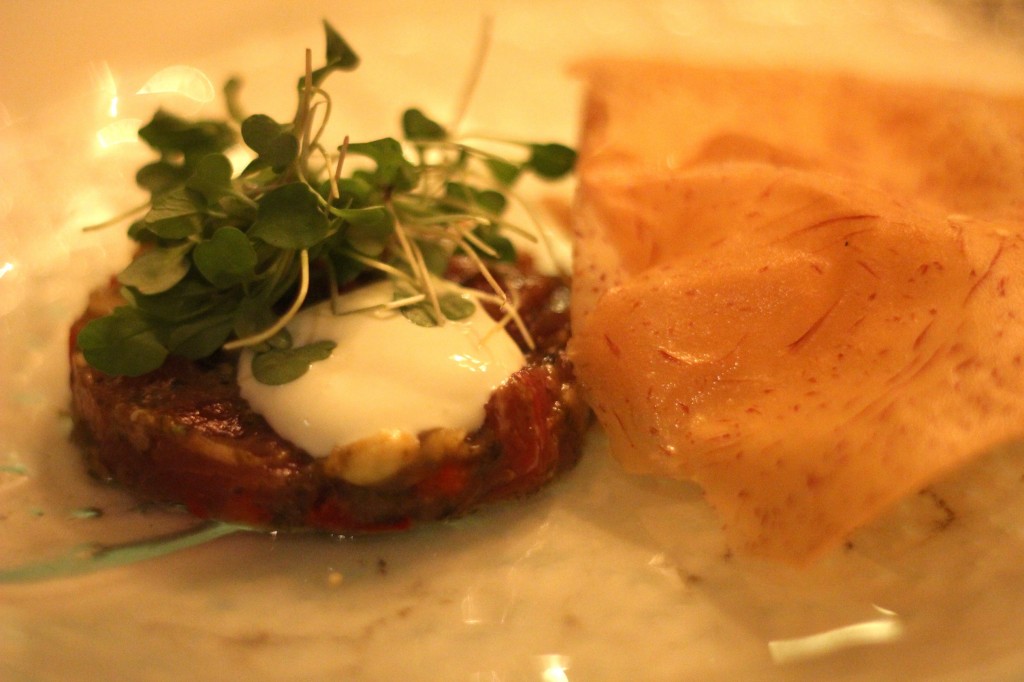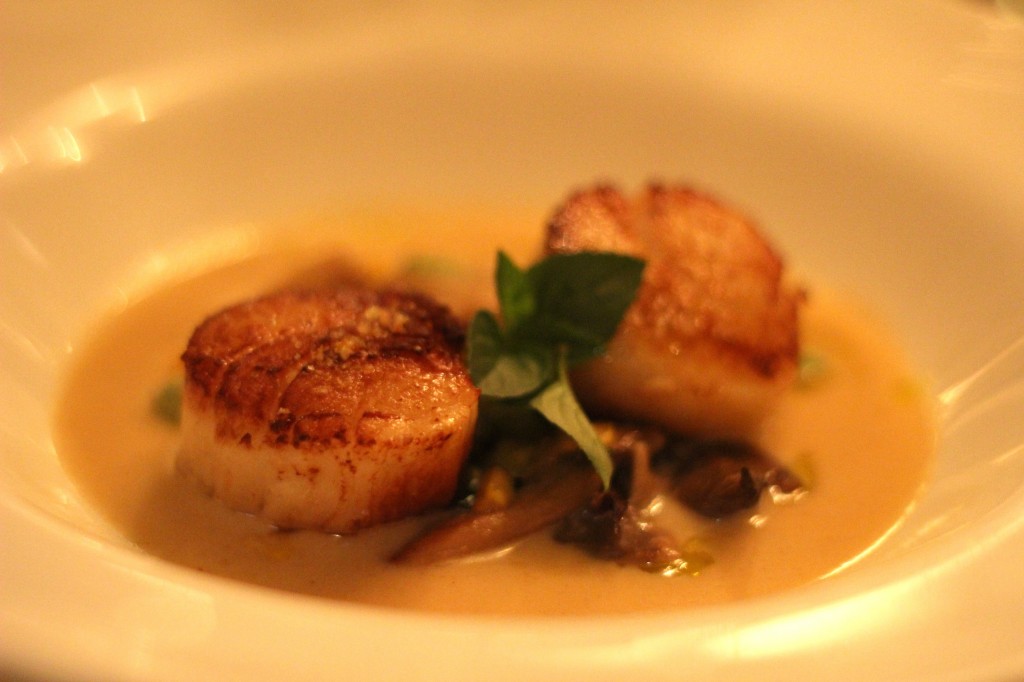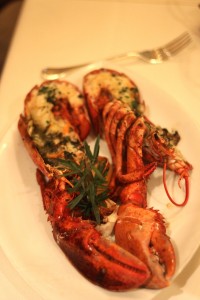 Now, that I have your attention, let's talk about dinner in Waikiki. Checking into the Hilton Hawaiian Village is somewhat spectacular. It's a huge resort- yet- somehow in a corner spot in Bali Steak & Seafood, with the windows and doors open, I felt like my group was in aprivate sanctuary built just for us. We ordered a sweet wine white from Duckhorn Vineyards in Napa Valley to start our first course. Each course was beautifully prepared and presented, somehow satisfying all my taste buds without becoming too full.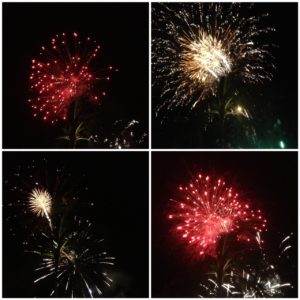 In between the first course and second course, we all got out of our seats and headed to the balcony for the fireworks show. The Hilton clears the beach every Friday night for the fireworks, which draws a huge crowd even with people not eating at the restaurant. The best view is from the Bali balcony, so reserve your dinner reservation in time with the show (usually around 7:45pm).
And then there was dessert. Oh my goodness, call me a fatty because I not only tried all of them but possibly ate an entire Creme Brûléeall to myself. Oops! The cheesecake was also one of my favorites, which should show you how good it was because I'm usually known for eating only chocolate dessert. This cheesecake was fluffy and sweet, not dense like normal cheesecakes.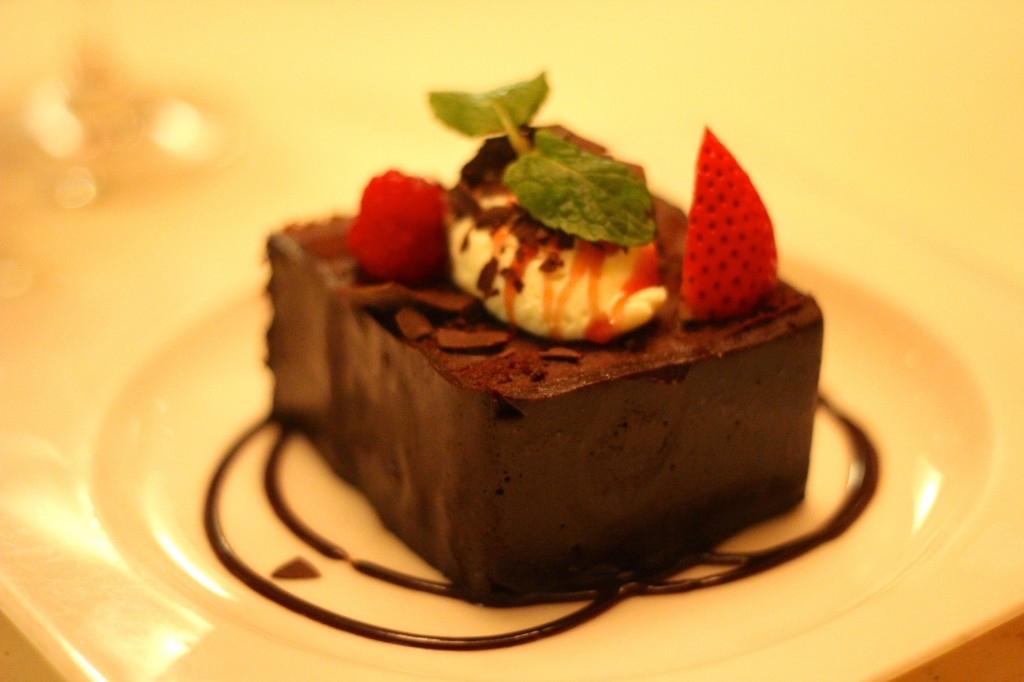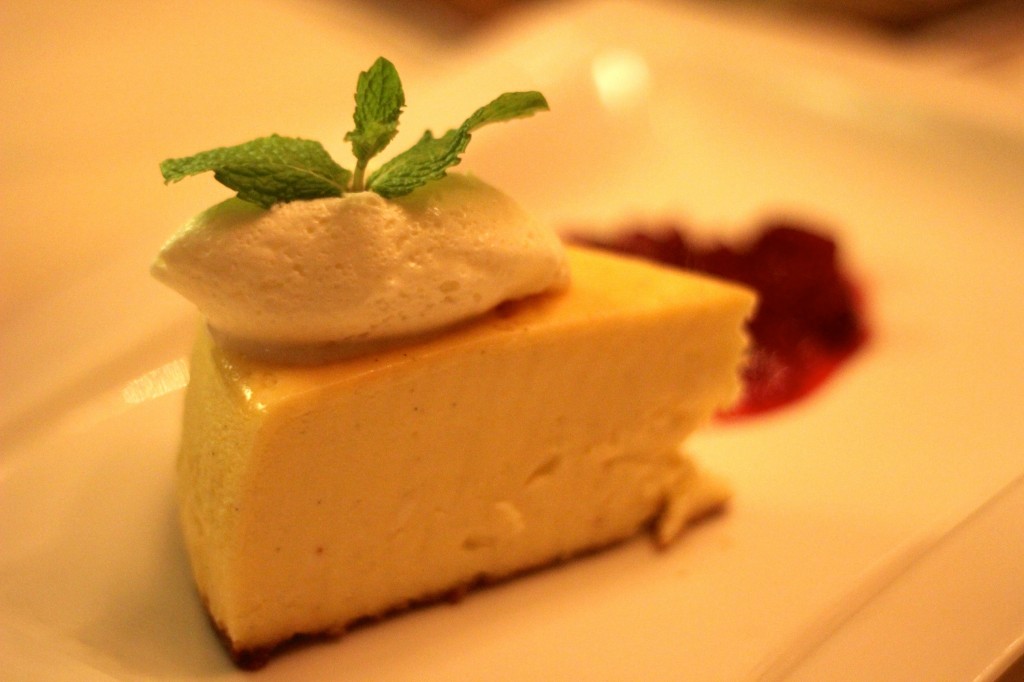 If you find yourself in Waikiki, do yourself a favor and make a reservation at Bali for a really special night. There is a chef's tasting menu that has a little sample of all the best choices or just reserve a table for wine and dessert. I promise, you will not be disappointed.