Our Best Friend's Wedding at Rimrock Ranch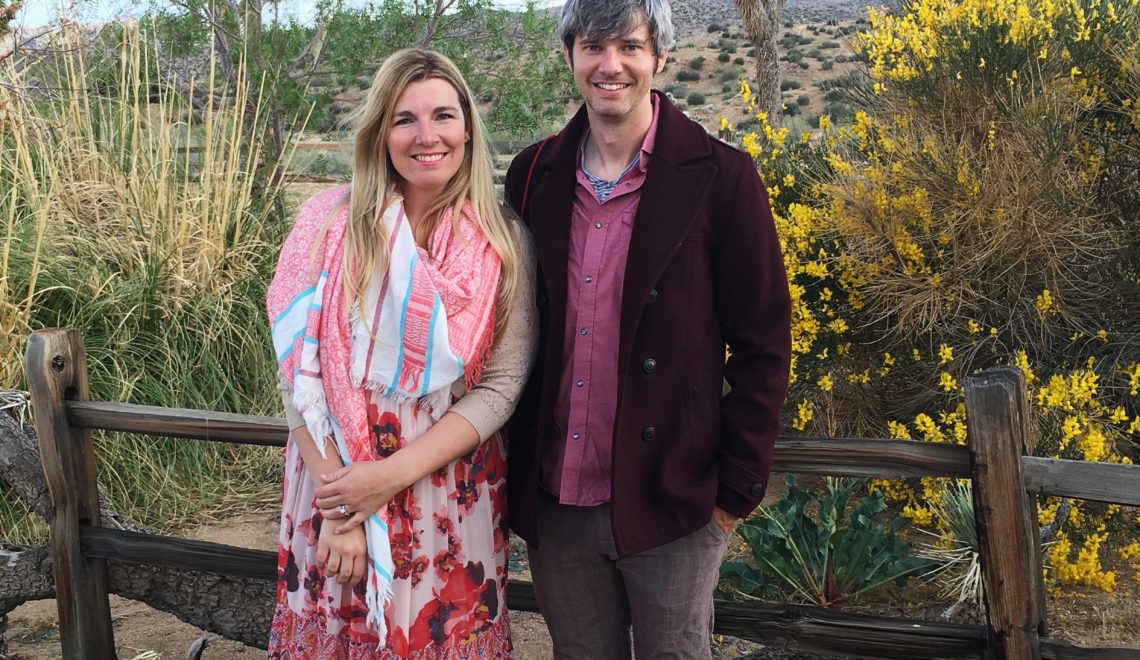 It's not everyday that your best friend gets married. Once the third member of Vagabond3, the guy who won the Twitter contest who got us to start this blog in the first place, the guy who we traveled around the world with, the guy who we went to college with and spent many a night sleeping on our couch in LA, that guy had finally found his match. And man, we were excited to celebrate with him.
On a super sunny but extremely windy afternoon in early May, Rob and Amber got hitched surrounded by Joshua Trees in the middle of nowhere, Rimrock Ranch.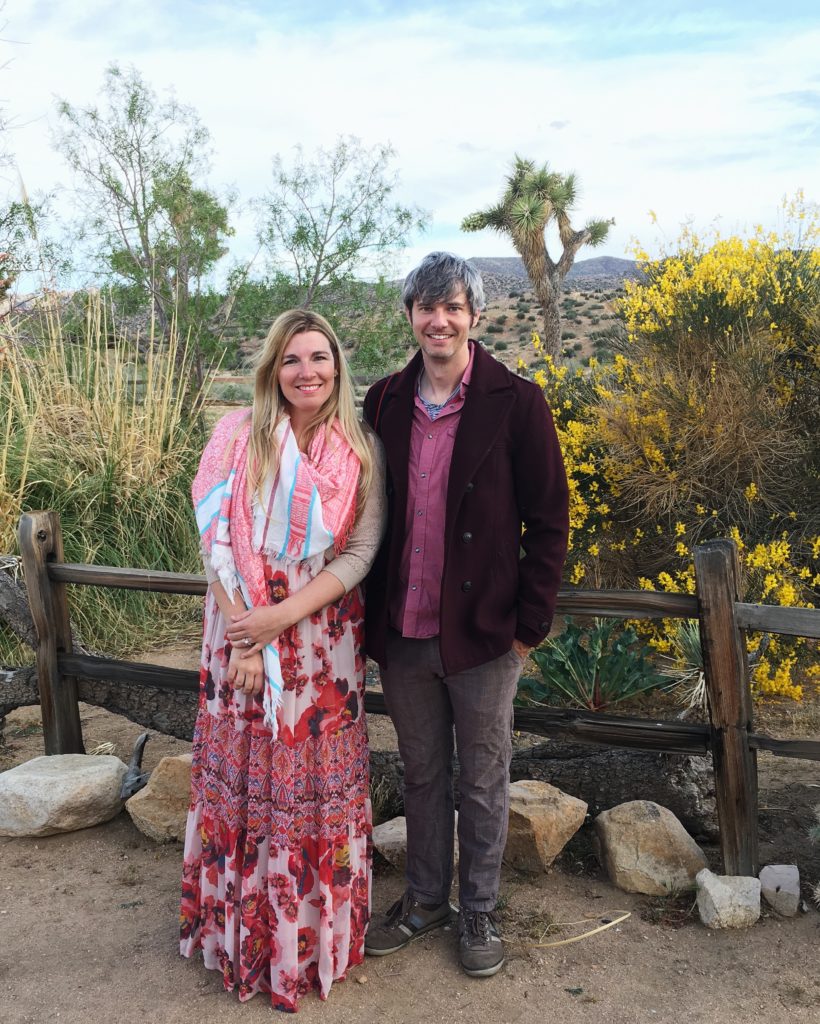 When we say the middle of nowhere- we mean it. Driving from Los Angeles, you head east towards Palm Springs and take a hard left turn towards Joshua Tree National Park. Before the park though, you take another sharp turn up into the desert hills, past Pioneer Town about 5 miles down a dusty old road to a dirt road that turns into Rimrock Ranch. Let's just say, make sure you have enough gas cause it's out there.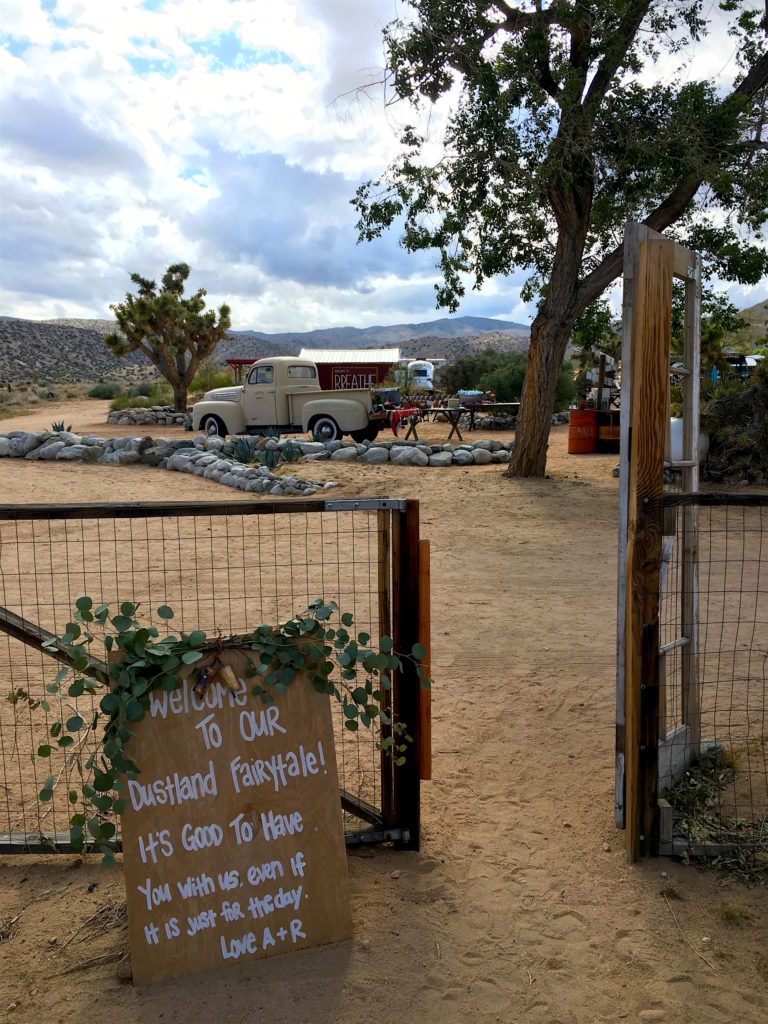 We listened to Brandon Flowers serenade us for 3 hours as we made the long drive. Somewhere along the way, The Killers and the wedding's theme song came on, Dustland Fairytale. And this place was exactly that.
When we arrived at the ranch, I immediately saw what they liked about this place. While totally out of the way, it was this private little piece of space that was all about them.
We stayed at a rental house within walking distance to the venue. It was a Spanish desert themed house, two small bedrooms with cute décor and one bathroom. The master bedroom, if we can call it that, opened up to a patio overlooking the expansive desert. Off to one side was a hammock that Bob, Augustine and I all swung in before we left the last day. Each night we'd come home and shower, getting the dust and red clay dirt off our feet and ankles. Even in May in the California desert the air was crisp and cold when the sun went down. Thousands of stars light up the sky and I remember thinking that I hadn't seen that many stars since Bob and I took the Sahara desert tour. They were everywhere and so bright.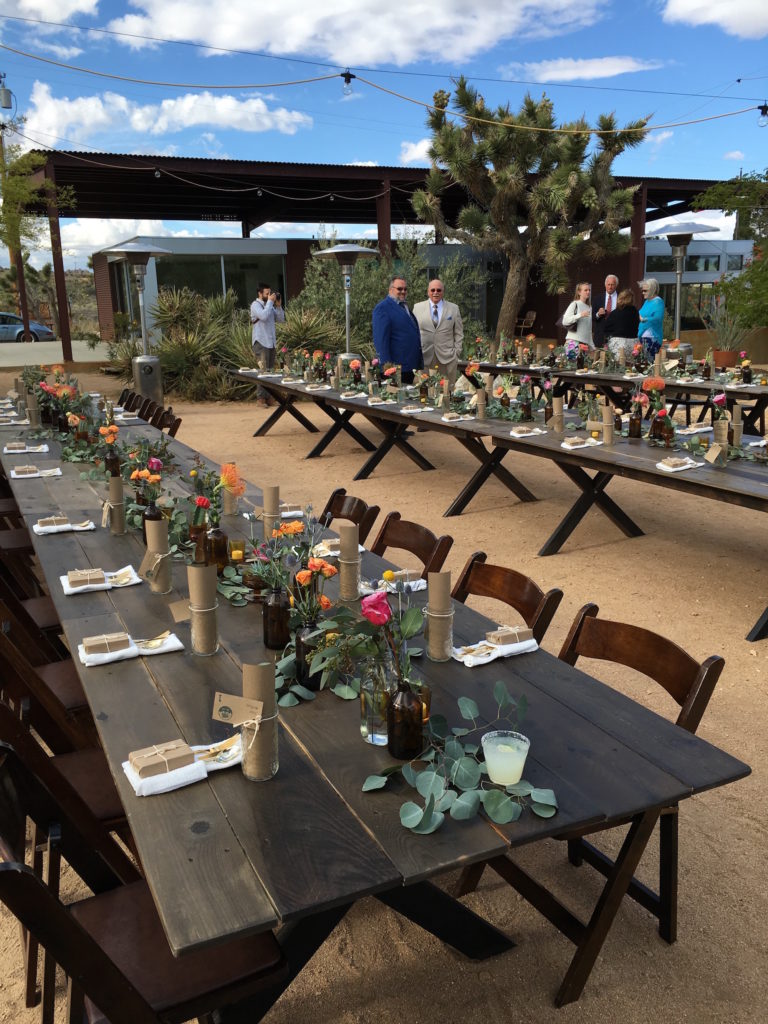 The wedding was sweet. Amber stole the show with her vows, which confirmed that she is such a great match to Rob. As she was talking about her father and grandfather I could see the two of them as a couple, having kids of their own. I can't wait for them to experience this wild ride that is being parents.
The flowers were a mix of dusty roses (are you getting that there was a strong, well thought out theme here?!) and desert plants. The mix was both beautiful and unexpected. Each moment of the wedding was thoughtful- from the welcome signs to the menu cards. The margaritas and paletas were delicious and if it had been a bit warmer, I probably would have had a lot more to drink and eat.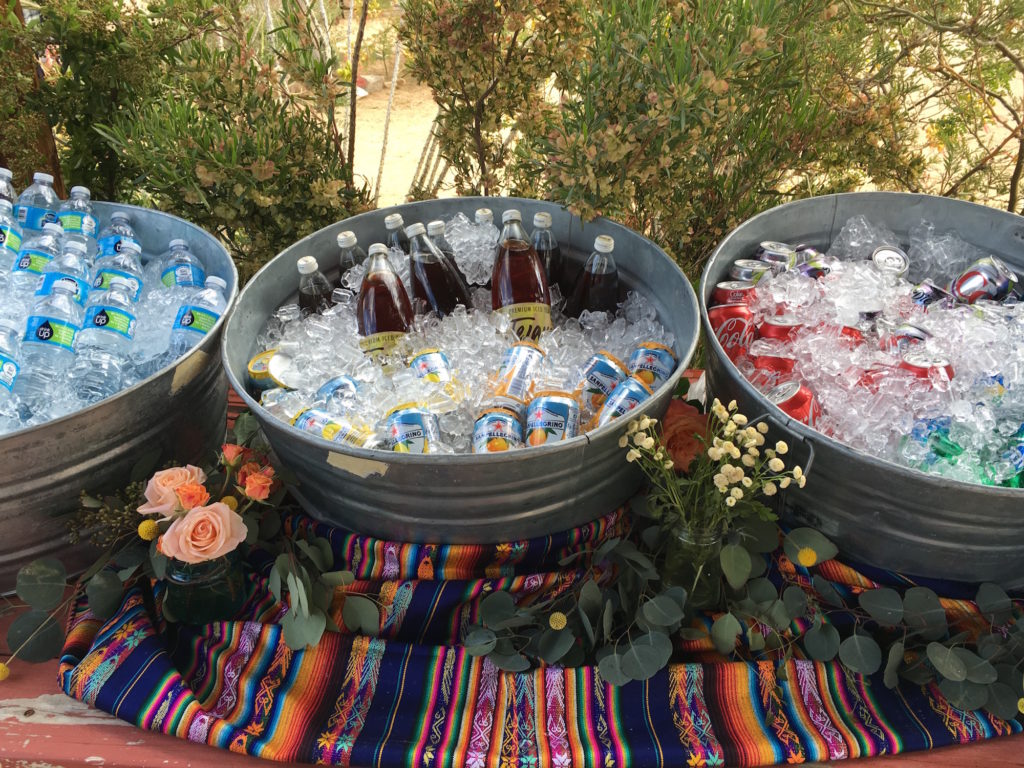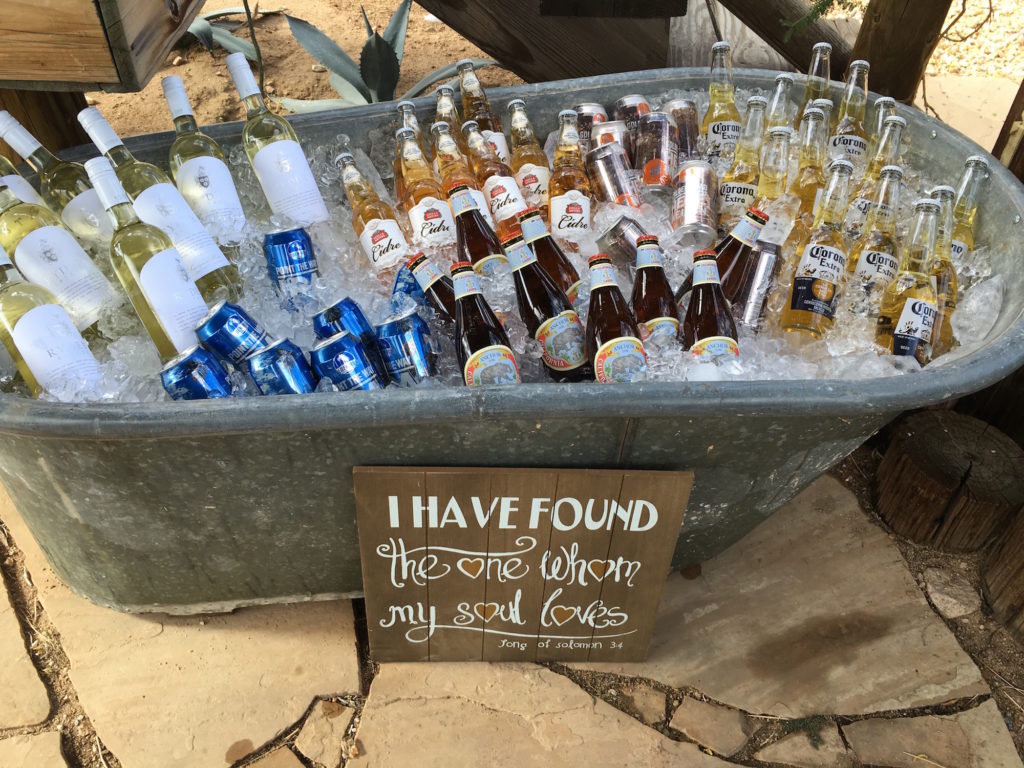 And while I loved the food (Border Grill tacos, a popular food truck from LA) and the dancing, I really loved the rehearsal dinner so much. Surrounded by our closest friends the night was spent recounting all of our favorite memories. The toasts were all so special and heartfelt, all revealing something unique about Rob and Amber.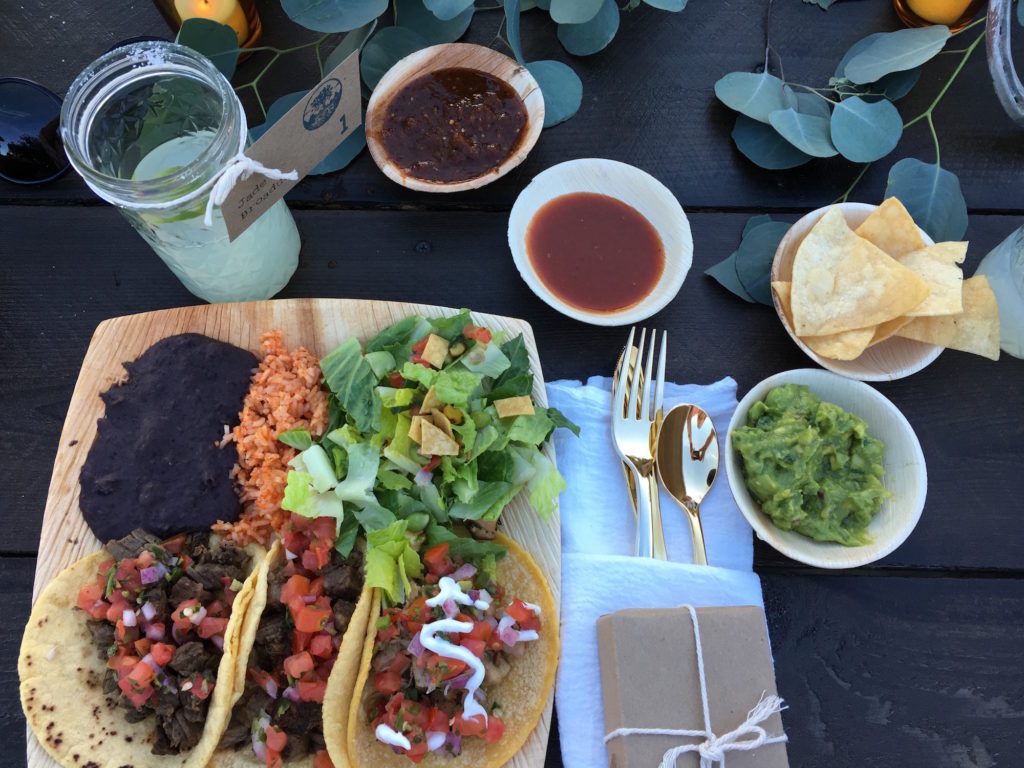 Weddings are such a special time where you get reunited with long lost friends, get to party with busy friends and see people who live across the country. Rob and Amber's wedding was one of the last of our closest friends to get married and I have to say, I'll be pretty sad when we are over the wedding portion of our lives. BUT happy that that might mean more babies for #KidAugustine to be friends with.
Happy wedding, Rob and Amber! We love you so much!