6 Best Hollywood Attractions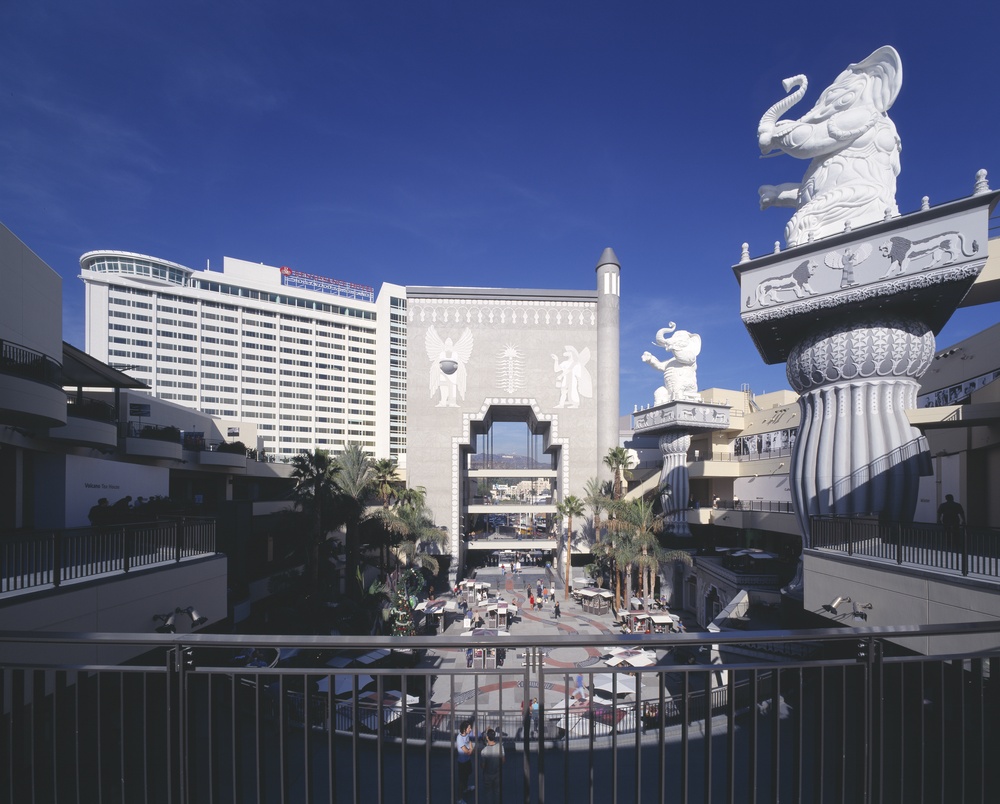 Hollywood is the home of some major worldwide sights, and while there are plenty of things to fill your time, there are some Hollywood attractions that simply cannot be missed.  Here is a list of the places you have to fit into your Hollywood tour schedule or you will regret missing them when you get back home, these are the best sights in Hollywood.
Hollywood and Highland
The Walk of Fame, Chinese Theater, Home of the Oscars, this is an obvious tour stop, and it's an absolute must visit.  This single city block is home to all of what makes Hollywood worth visiting attraction, and to be honest, the entire experience can be done in 15 minutes (check out the guide here).  While you won't miss the walk of fame, the cement handprints, or the Hollywood Sign, a few things most people over look are the Kodak Theater (where the oscars take place), Disney's El Capitan Theater (the best spot for families to see movies in LA), and the Jimmy Kimmel Show Theatr.
The Cahuenga Corridor
Beer, Bites, and Brats, this strip is where Angelinos come to hang out and party.  Located on Cahuenga between Hollywood and Sunset, this is the home of  a dozen bars and restaurants, stretching from high class trendy bars to simple 'burger and booze' restaurants.  My top recommends are Umami Burger in Space 15 Twenty, Big Wangs (the best place to catch any sports game), and Berlin Curry Wurst (one of LA's best beer gardens).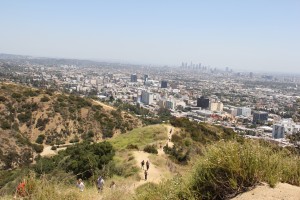 Runyon Canyon
The must hike trails of Hollywood.  Located at the top of N Fuller Ave (near Fuller and Franklin), this tree lined canyon lies just a 10 minute walk to the West and North of Hollywood and Highland, and offers up the best natural landscape found in Hollywood.  With one of the best city vistas (stretching from downtown all the way to Catalina on a clear day), frequent celebrity sightings, and just a easy going mountain hike, this is a favorite for locals and always draws a crowd.
Griffith Observatory
See the stars and watch the lights of LA twinkle in the nighttime.  Although just outside of Hollywood, this domed structure can be seen from all over the city and is one of the most unexpected, surprising attractions in the Hollywood tour landscape.  With cool science demonstrations, a plantitarium show that will make you a sure believed in aliens, and its own public Hubbell Telescope, this is one of my favorite destinations in the city, and all that is before you even get to the best place to see Los Angeles at night.
Hollywood Bowl
One of the world's best music venues is just a 10 minute walk from Hollywood and Highland.  Concerts at the Hollywood Bowl are unlike any performance experience I've ever seen.  Not only does the schedule feature big named music acts and is the summer home of the LA symphony (which offers pretty cheap tickets), but you can bring in your own snacks and wine to most shows.  That's right, you can listen to some of the best music in the world, in one of the best acoustic spaces in the world, while getting drunk on your favorite vintage and snacking on your own bites.  (I recommend a pairing of Trader Joe's peanut butter cups with a bottle of Cupcake Wine's Red Velvet Blend.)
Paramount Studios
The only major studio in Hollywood has one of LA's best studio tours.  There are plenty of places in Hollywood to see locations and props from your favorite movies, when I go on a studio tour, I want to see the action, the Paramount Studio Tour gets you in there.  Not only has this lot been home to some of the most defining moments and careers in Hollywood, but it is a very active lot.  Studio tours here feature a mix of film exteriors and Hollywood history, along side viewing actual TV's and movies being filmed.