Day 24/30: Travel Meet-Ups and Mexican Food Pics for Ayngelina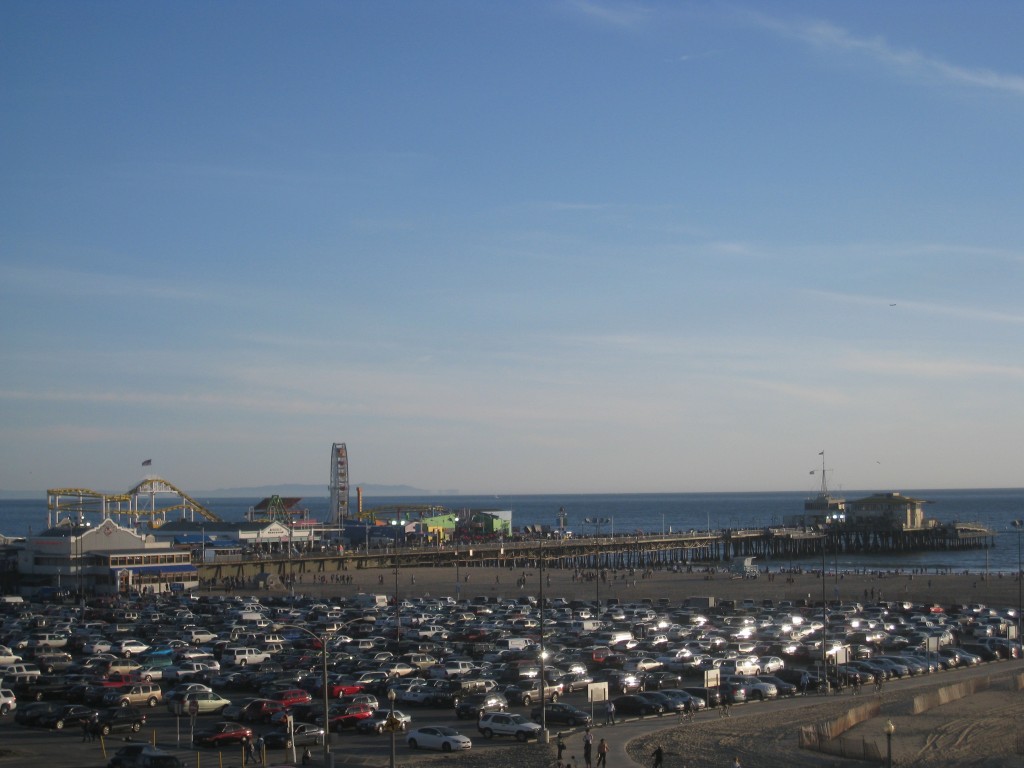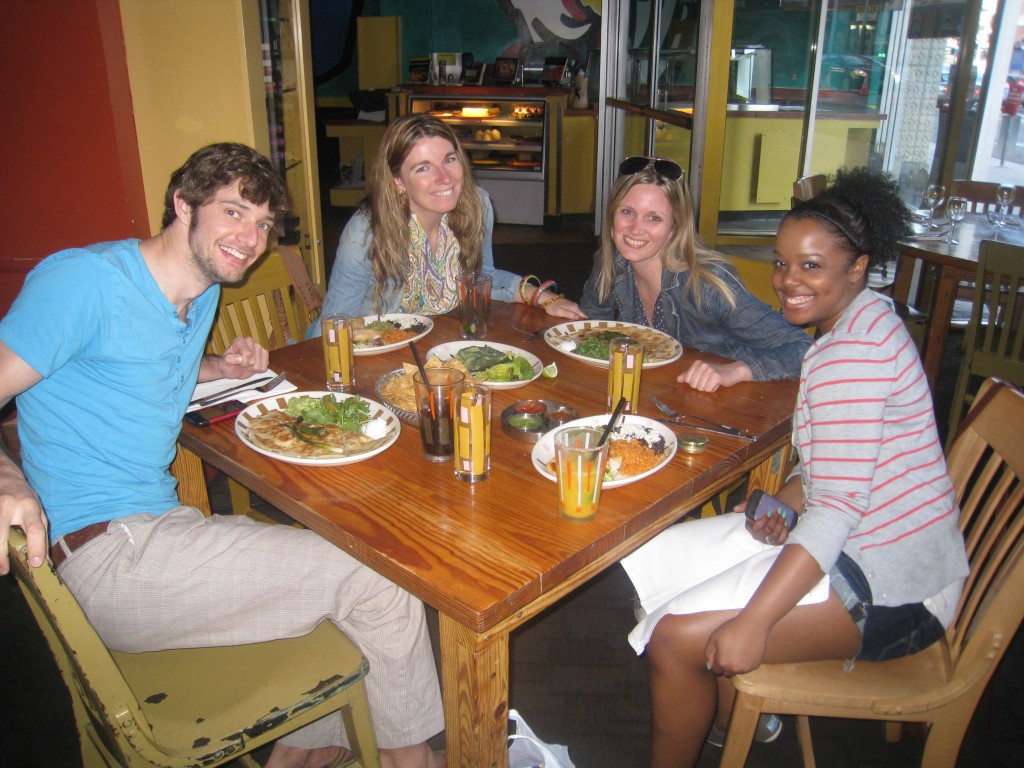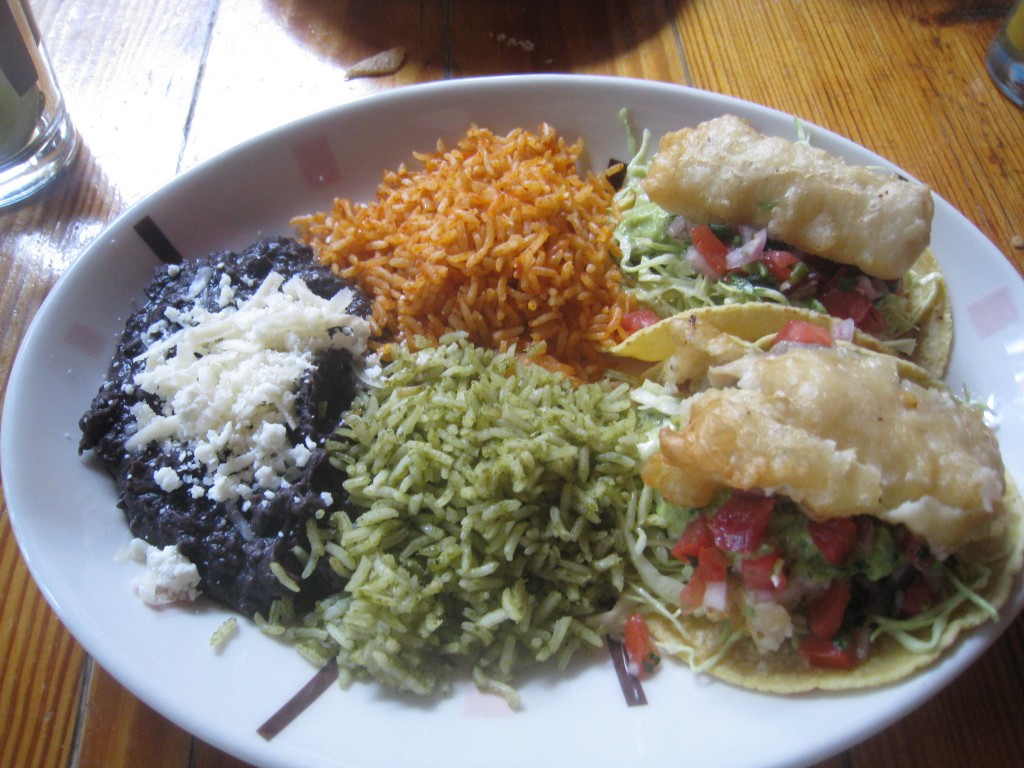 Yesterday was pretty fantastic. Bob and I drove down to Santa Monica to meet up and have lunch with Natalie (@nearafar) and Sheryl (@wnderlustprojct), two travel Twitter ladies. We met at Border Grill for some tacos and margaritas, chatting about travel blogs, Canada and all life happenings in between. Two fun facts about these ladies: Natalie won her flight to California from a contest with Virgin America (Yay Virgin flight contests!) and Sheryl not only went to the same college as Bob and I, but is also dating a guy that was in a production of Romeo and Juliet and with us!! Talk about small world, right?!
After lunch, we walked down to the Santa Monica Pier for a shot of the beach and ocean. It was a pretty gorgeous day (talk about a great weekend to visit L.A.- weather was 76 and sunny compared to last weekend where it was 45 and hailing!), perfect for walking around the pier.  To me, the best part of meet-ups are meeting people you connect with further than just travel and when you feel like you have known someone for years rather than just the afternoon. We had so much fun hanging out and now I can't wait til TBEX Vancouver so we can meet-up again!
(Ayngelina- Hope you love the photo- The fish tacos were delicious!)