Day 29/30: An afternoon on 3rd Street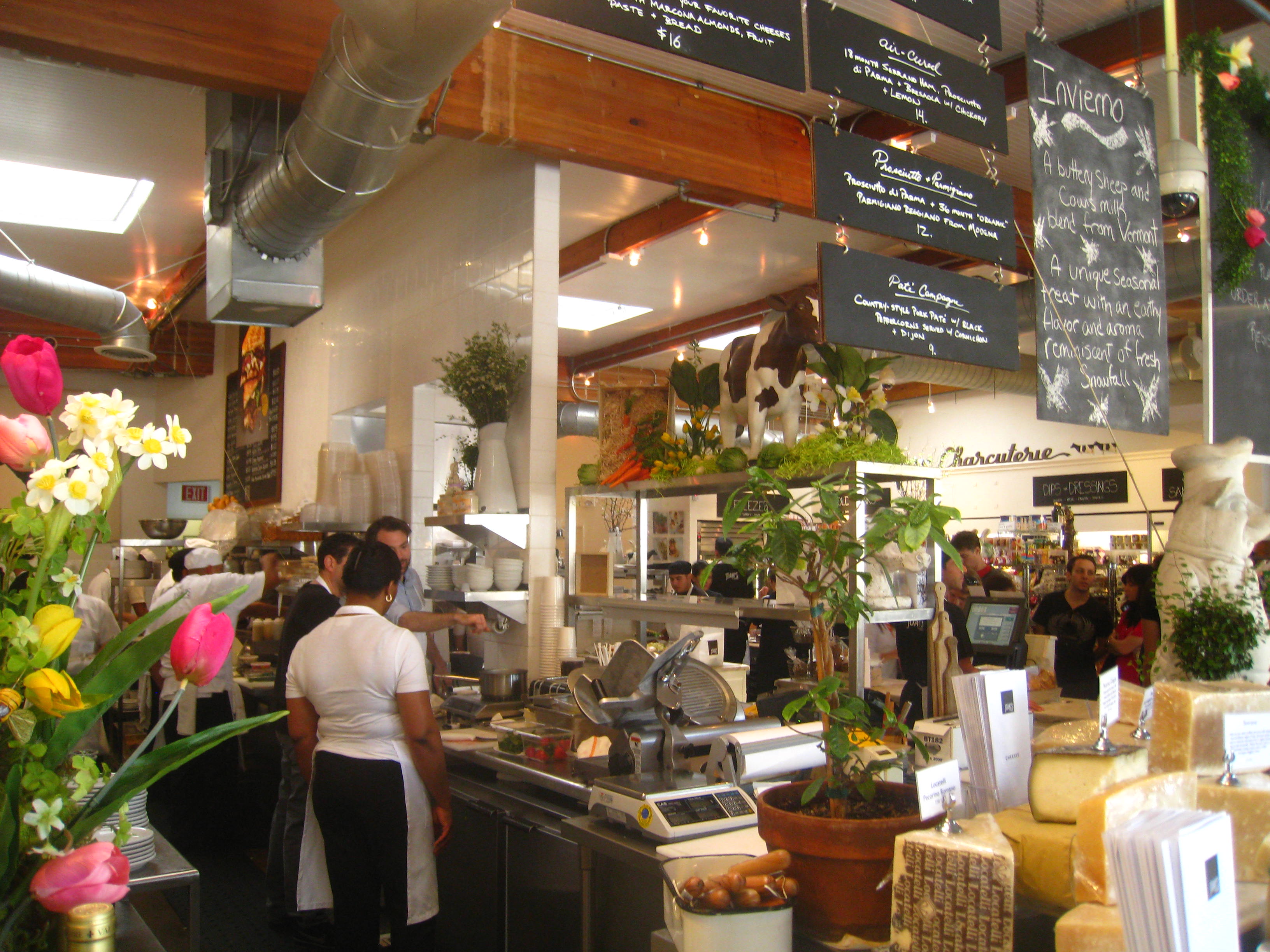 Saturday afternoon I met my friend Sabrina on 3rd street in West Hollywood. I don't frequent this area often, but every time after I do I always wonder why it's been so long since my last visit. The street is lined with incredible brunch places, celebrity sightings and cute shops. It's easy to loose track of time wandering around, window shopping in all the little boutiques and coffee shops.
We started our afternoon at Joan's on 3rd. The atmosphere is like a big deli, with counter service, unique side dishes, sandwiches and signature cupcakes. I would have loved to have taken more photos, but they almost accosted me after I took the first one. Seriously, I had to prove that I had ordered and paid for something before the woman behind the counter stopped staring at me.  It was a little weird, kind of like, what are they hiding? Luckily the food was really good, so it made up for the awful customer service run-in and weird photo starring issue. I ordered the pulled pork sandwich with cole slaw topping and pickles. Sabrina had a grilled vegetable and brie sandwich that looked delicious.
Our next stop was the Traveler's Bookcase, a fun little travel book store with a cozy and neighborhood feel. The "staff picks" are my favorite part- with little notes about different books or places and what it means to them. The owners have traveled all over the world and were really helpful when Sabrina asked them questions regarding planning her upcoming honeymoon in Costa Rica. I can't wait to return and check out the other staff picks!
After window shopping some very cute and very expensive clothing shops, we made our last stop at Magnolia Bakery for german chocolate and red velvet cupcakes. And, I'm pretty sure they were the best cupcakes I have ever had- and I eat a lot of cupcakes; they were really moist (very important with german chocolate), the icing to cake ratio was perfect and they had ice cold water ready to finish the bite off. Yum- I can't wait to go back and get another one!
What is your favorite cupcake flavor? Are you addicted to Red Velvet like me?