Don't Forget to Look Up! The Beauty inside La Sagrada Familia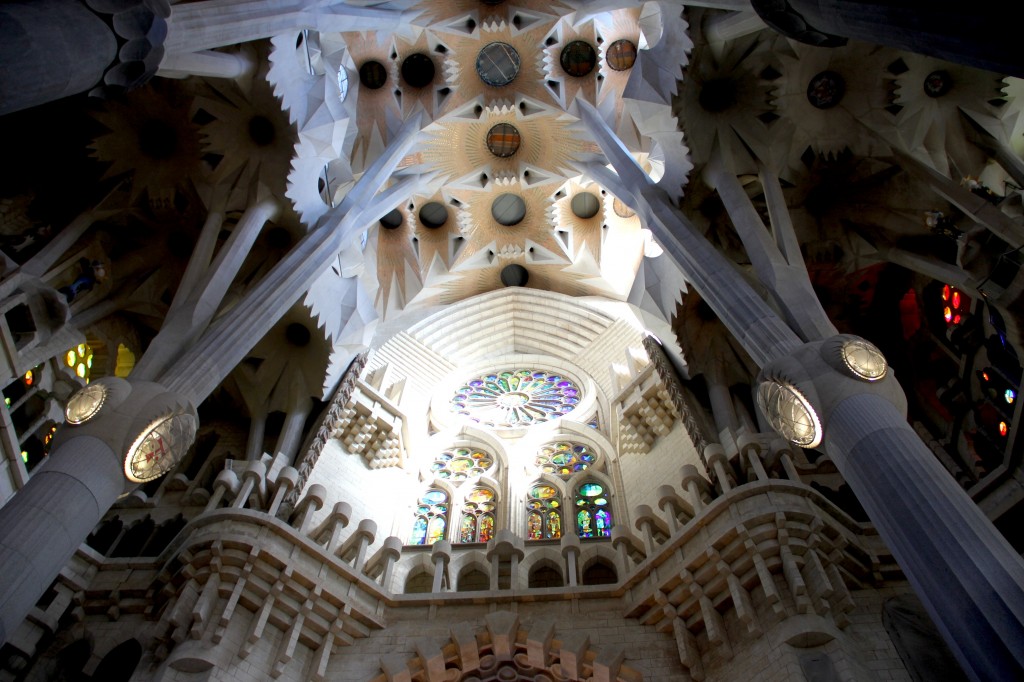 Some of the most talked about monuments around the world have the most beautiful ceilings and if you forget to look up, you are really missing out.
La Sagrada Familia is one of those places, that while awe-inspiring on the outside, the inside is even more breathtaking. The first time I went to Barcelona, my mom and I decided that "we didn't need to go inside" because the main photographs we had seen had all been taken of the outside of the famous building. Man, we were wrong. On this most recent trip I forked over the 13 euros and walked myself inside. Instead of paying for the guided tour, I just walked around with my mouth wide open and head straining up. Warning: your neck will hurt after a long visit! Between the stained glass that shines and sparkles when the sun shines through to the sea creature- like holes and caverns, the ceiling is mesmerizing. Next time you are in Barcelona make sure to walk inside the famous La Sagrada Familia. And on your next trip to a famous building- LOOK UP!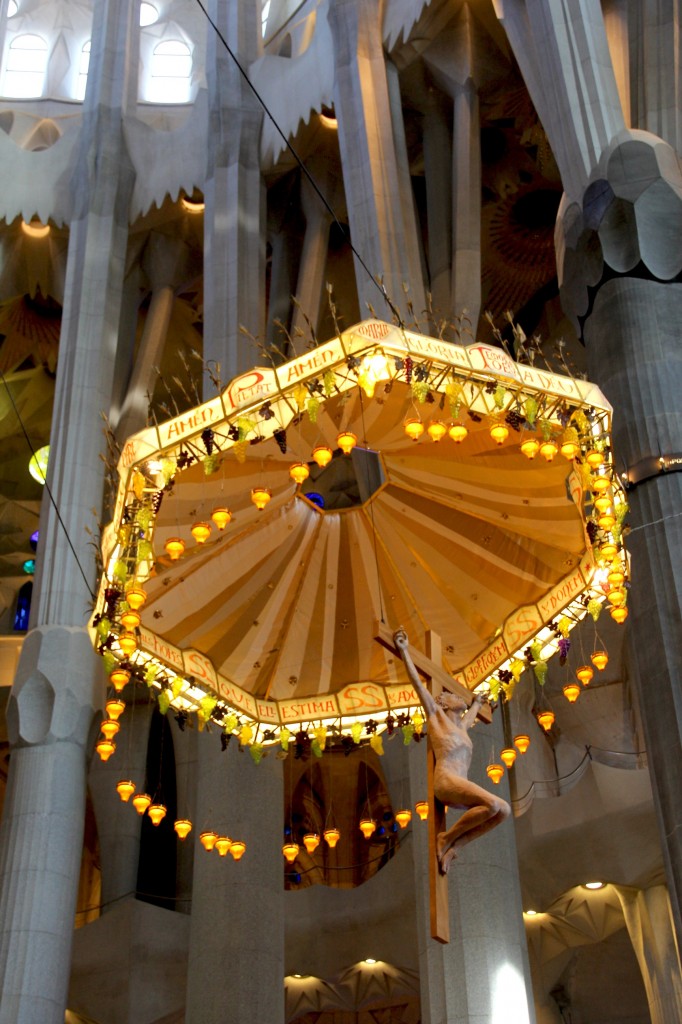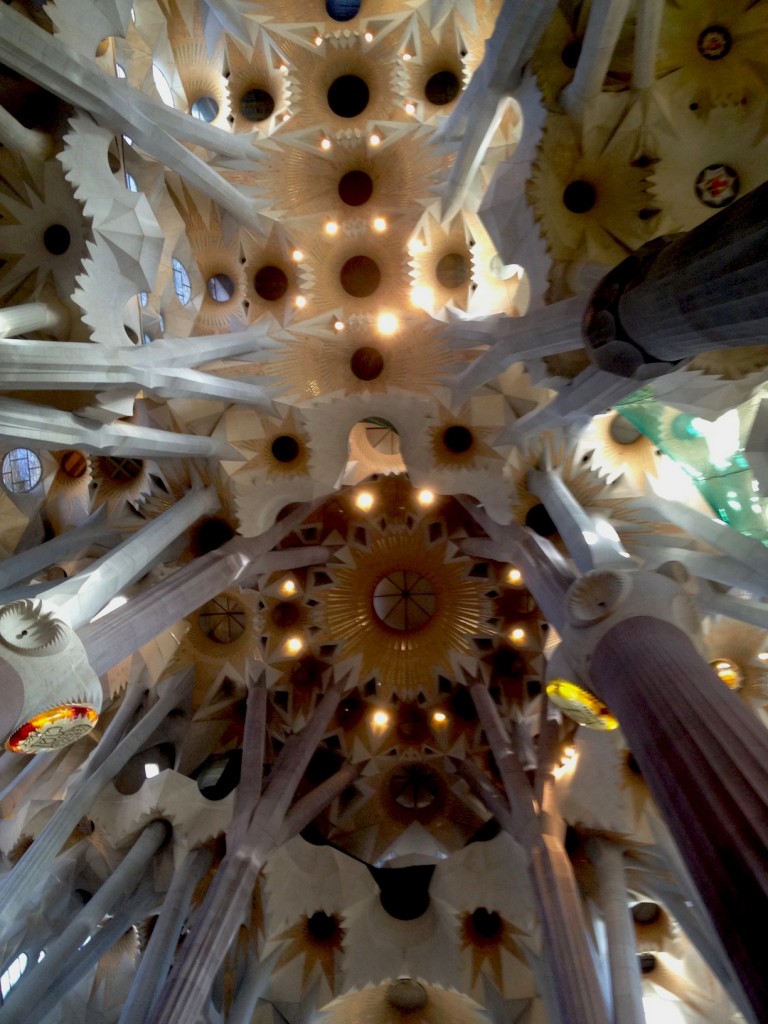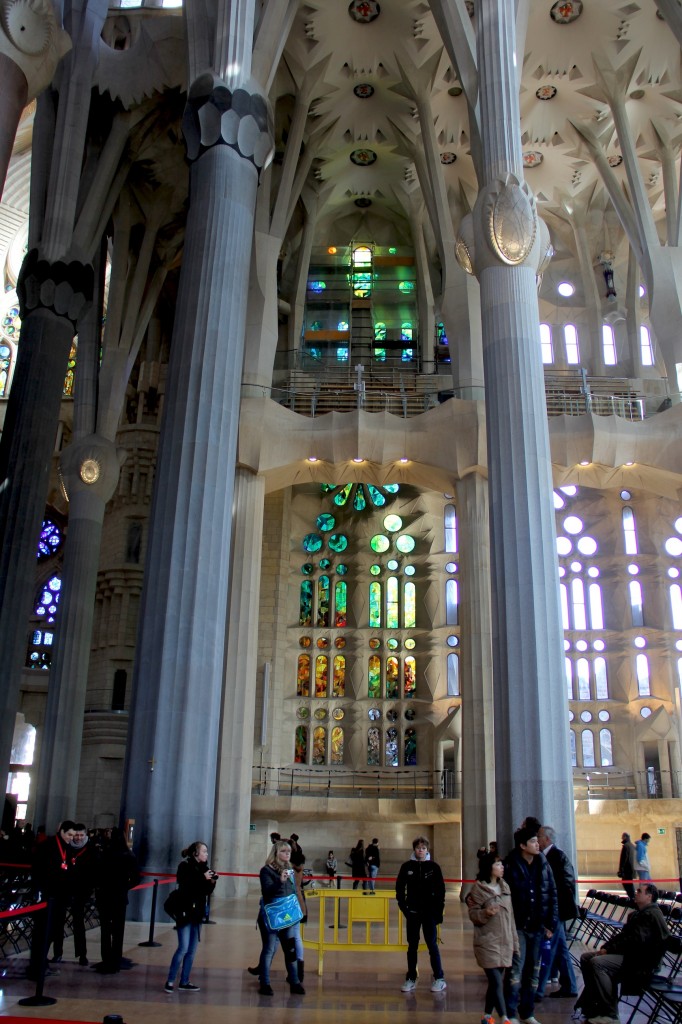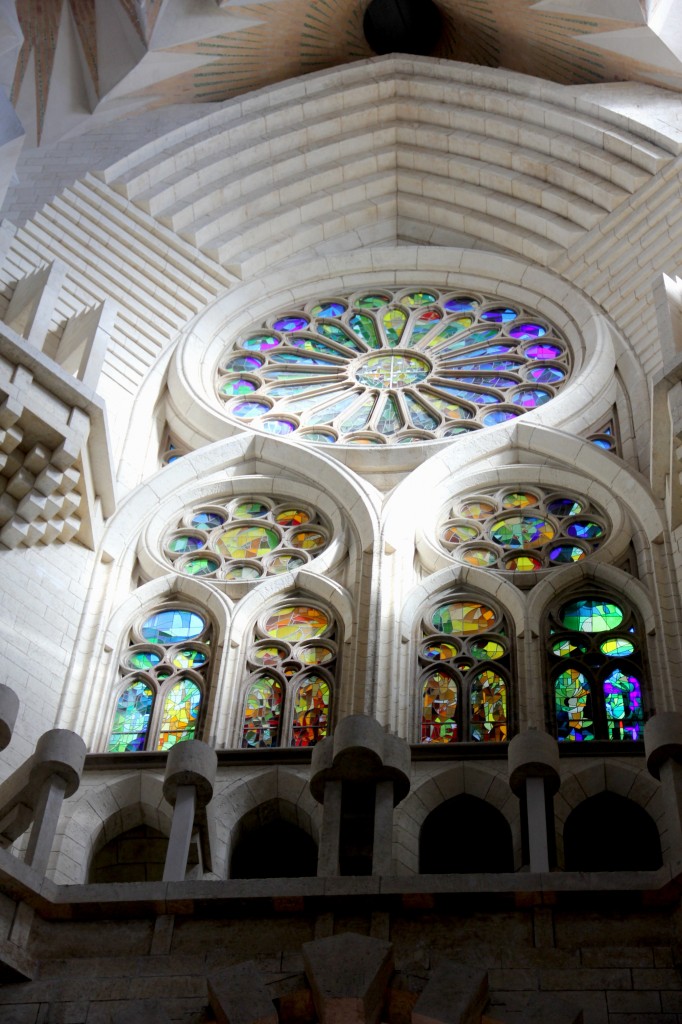 This is part of Budget Travelers Sandbox, Thursday Travel Photo. Check out the other bloggers photos too!