Old Town La Quinta: My Favorite Palm Springs Getaway
April 10, 2012
by Jade Broadus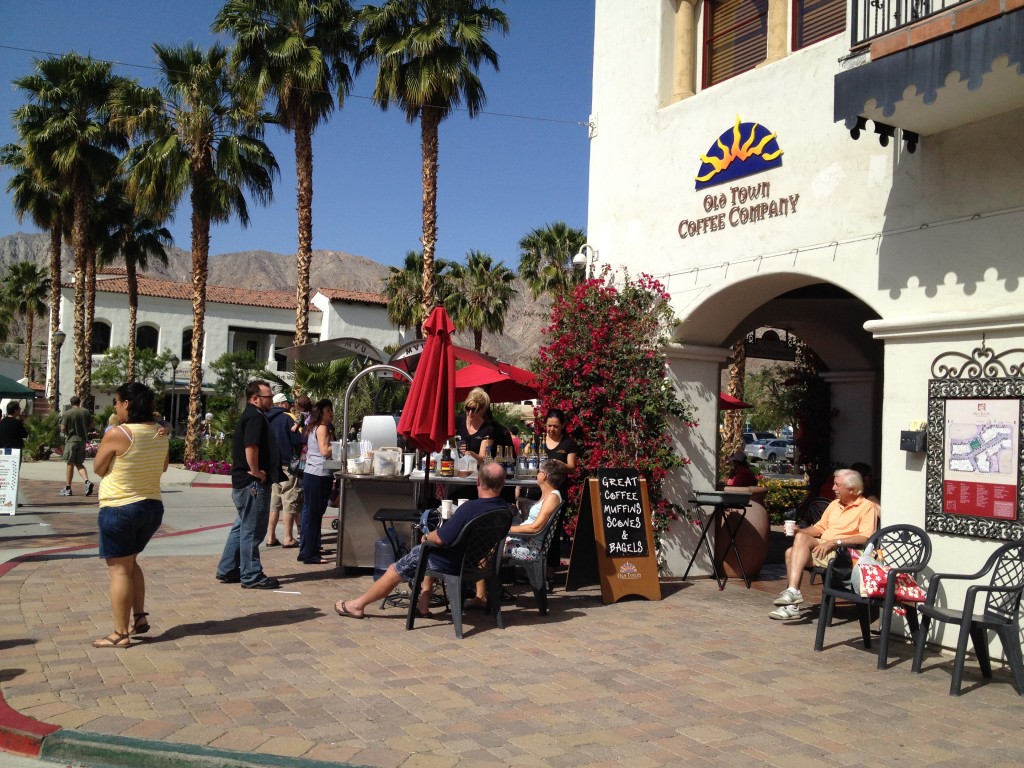 Who doesn't love a cute little downtown square, outfitted with adorable coffee shops, overgrown bright flowers and vines on the columns and a farmers market, food tasting, art walk?
Yeah, I knew you would love it, too!
La Quinta is a small city outside of Coachella and Palm Springs, mostly known for its world famous golf courses and luxury desert living. The city is close enough to Palm Springs that makes it a fun, albeit short, "getaway" for the morning to walk around the main downtown square for coffee and the farmers market. It's quaint. It's small. But it is the perfect size for walking off a mid morning hang over headache, or relaxing before making your way back to your hotel's pool.
I loved the morning energy- the playing kids in the fountains- the (small) open grassy lawn where people were sitting out eating their score from the farmer's market- the easy, laid back feel of the open air coffee shops. I will definitely be back!
Interesting facts about La Quinta:
It actually has more full-time residents than Palm Springs.
The "Palm Springs" scene in California Adventures, Soarin' Over California, was actually shot in La Quinta.
La Quinta is very close to the San Andreas Fault line and many tour companies regularly depart for a visit.
Don't Miss:
The Rise and Farm Farmer's Market, 8:30 am Sundays, September through May.