Is This What the End of the World Looks Like?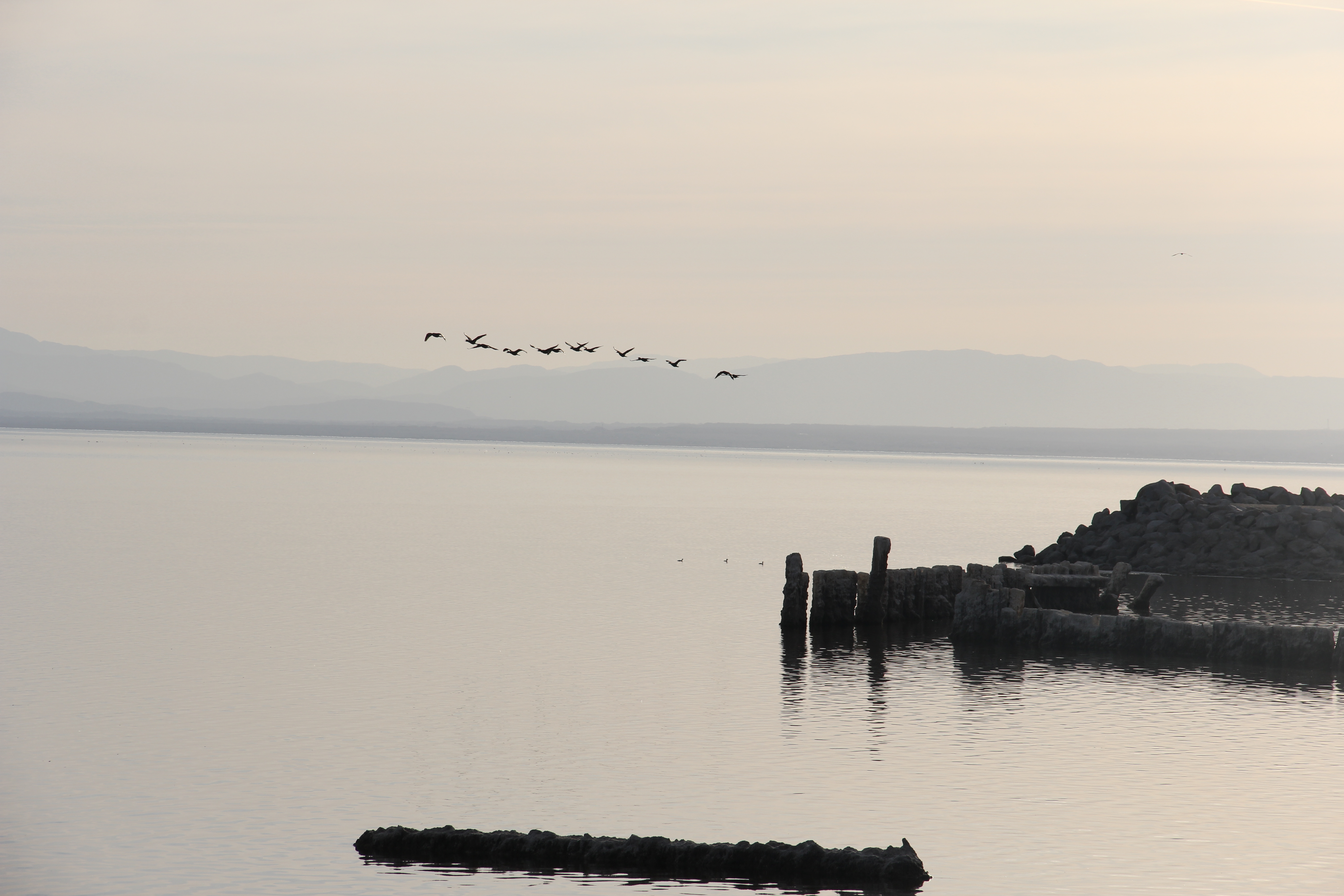 At first glance, the Salton Sea looks dead. It has an eery quietness with many dilapidated houses, hotels and restaurants that look as if they've been completely abandoned. That along with dozens of dead fish who have turned white from the increasing levels of salt in the sea, the overall stillness of the area gives me chills. Seeing the pictures, would you be surprised to learn that this was once a thriving recreation area?
The Salton Sea was made in 1905 from an overflow of water from the Colorado river. About twenty years later, Gus Eilers open the first resort on the Sea, catering to desert people who wanted to experience the Sea and even to celebrities. Later on the Sea would welcome boat races and fishing. Due to the high levels of salt in the water, the boats would guide across the water at record speeds. It was considered a fresh water sanctuary that provided a lot of fishing and boating opportunities to visitors and a great stop along the Pacific flyaway for over 400 species of birds. Unfortunately, the Sea is under distress. Because the area doesn't get much rain fall, the oxygen in the water is becoming less and less. The fish are dying at record numbers due to the high levels of saline and once the fish die, the birds will likely forgo this stop along their migration stop.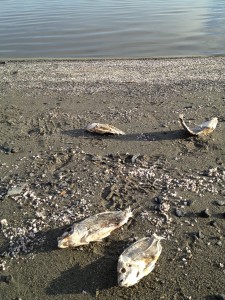 Stopping by one area along the Sea, we were taken aback. The beach would make for the perfect zombie movie backdrop, with its end of the world appearance. It was difficult to see the dead fish everywhere along the shoreline and a little unsettling driving through ghost towns of yesteryear.
As an animal lover, it was pretty difficult to see the dead fish that littered the shore, and even more difficult to know that there is little that can be done to help.
Why should you visit? For a photographer, nearby quirky attractions like Salvation Mountain and Slab City add to this bizarre road trip destination and make for interesting subjects. If you are a bird watcher, make your way to Sonny Bono's Wildlife Refuge to see of the area's birds.  If you'd like to learn more and help with the refuge, sign up to volunteer and help out.
Travel Tips: Make sure to fuel up on gas before you head away from Coachella. There isn't another stop along the way south. Also, as many of the businesses are now closed, bring water and snack with you in the car. The temperatures are brutal in the summer- getting well over 100 degrees- so lather on the sunscreen and bring a hat if you plan on being outside for very long.
I put together a short video of our experience when we first arrived. Warning: It was bleak and I am pretty dramatic about it!