The Wonderful World of Seals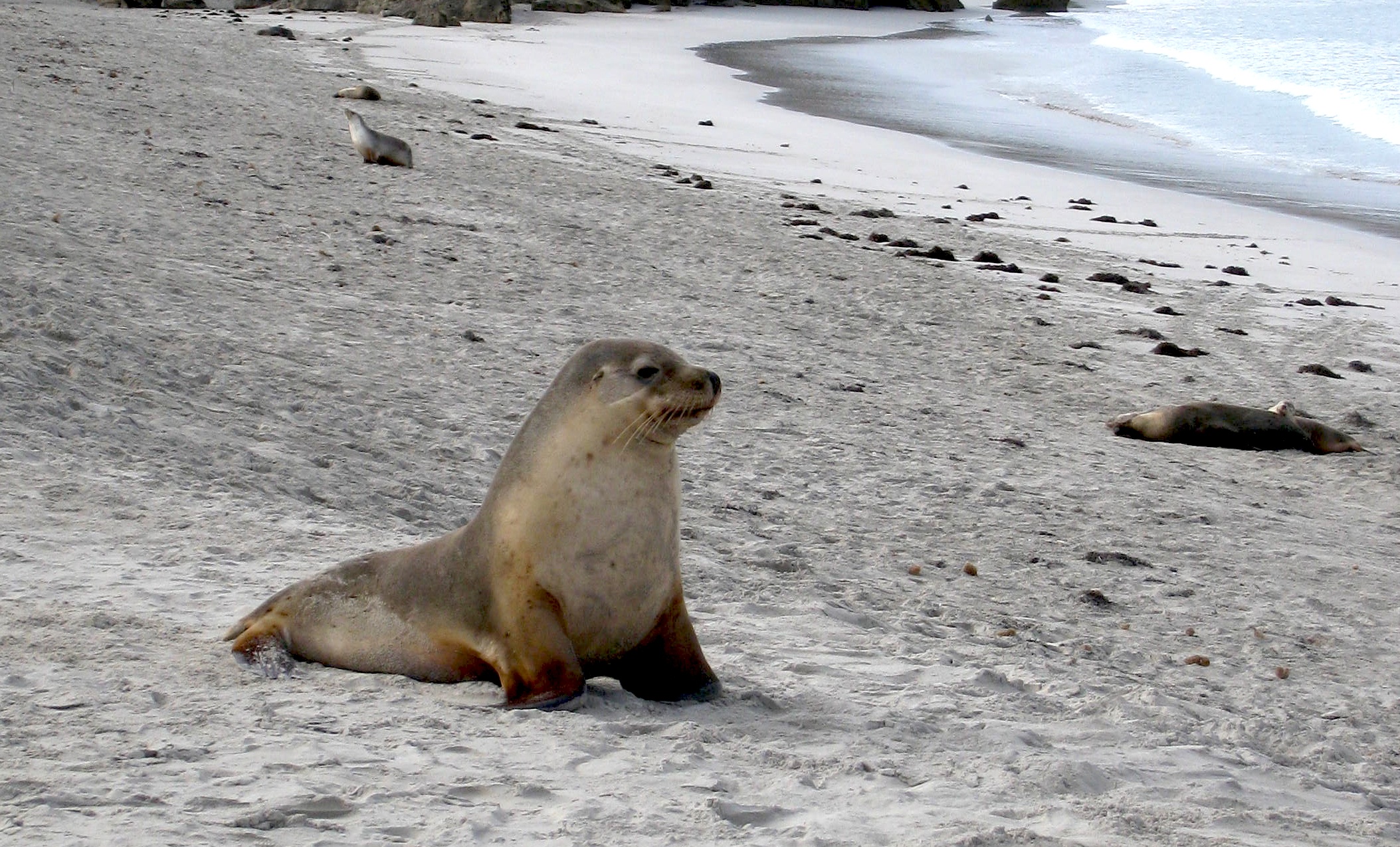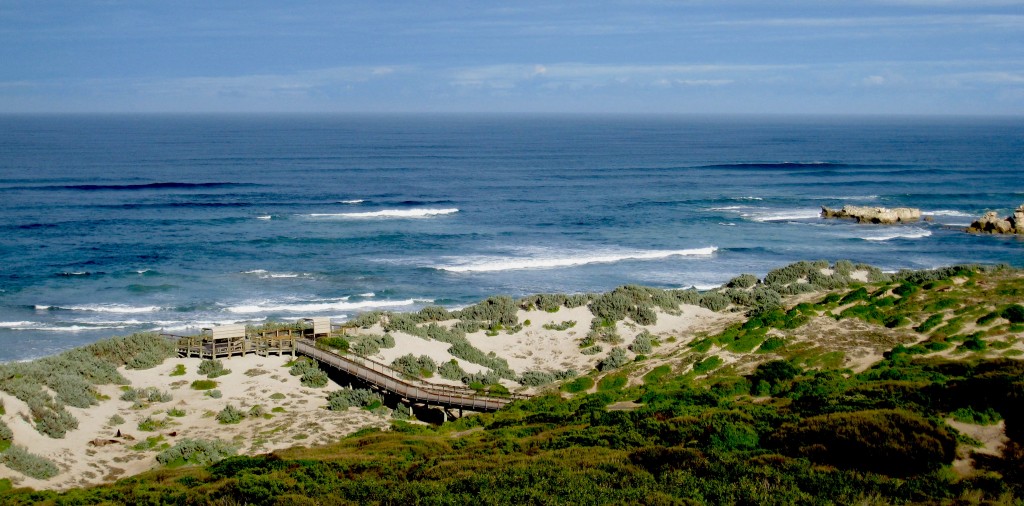 Seal Bay on Kangaroo Island
Laying out a map of Kangaroo Island is like starring at a map of Disneyland. There are all these little "worlds" to explore and you want to try to fit it all in before your legs give out and the park closes up. Seal Bay was on the top of my list- much like Space Mountain always is- and we planned our entire visit around what would be the best time to visit. Unlike Disney, there are no "front of the line passes" and we knew we wanted to experience Seal Beach with as few other people as possible so it was just us and the seals. We arrived right as it opened and were lucky to have them pretty much to ourselves.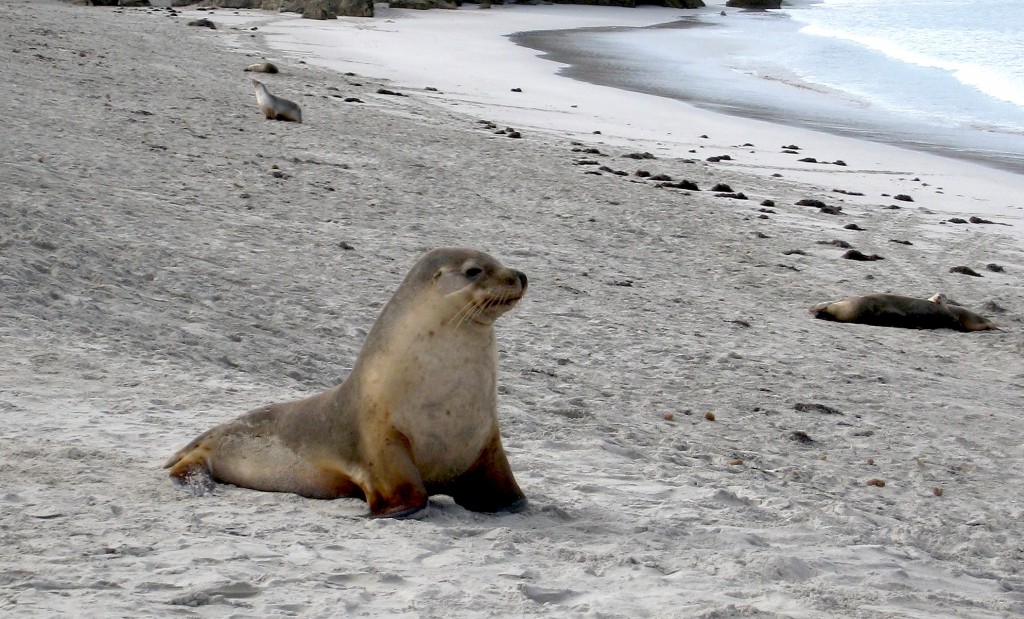 Some of the seals came right up to us, very nosey and curious, with what liked look huge smiles on their faces. They were starring at us- just as we were at them- completely intrigued. They slid down the sand dunes with such grace and glided through the waves- much better surfers than I'll ever be. Their energy was electric and made me wish I was could jump in the water with them.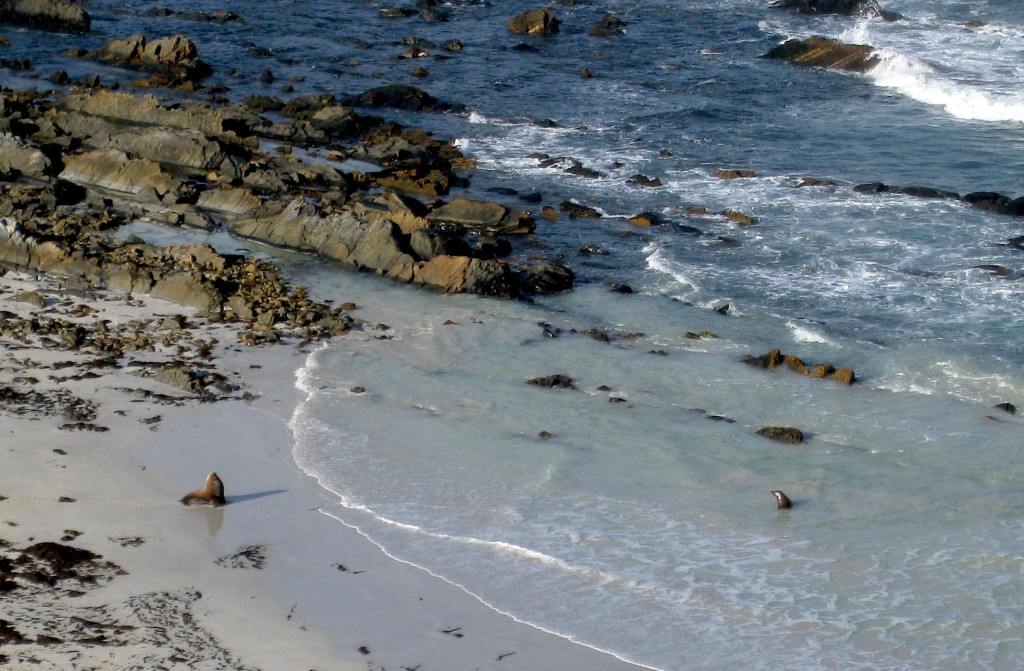 Some of the most magical moments happened when we were on the boardwalk observing from above. I felt like I was apart of a National Geographic movie when I watched a mother calling out to her baby from ashore. The baby was calmly playing in the shallow waves, almost defiantly protesting coming in; just as I did when I was a little kid.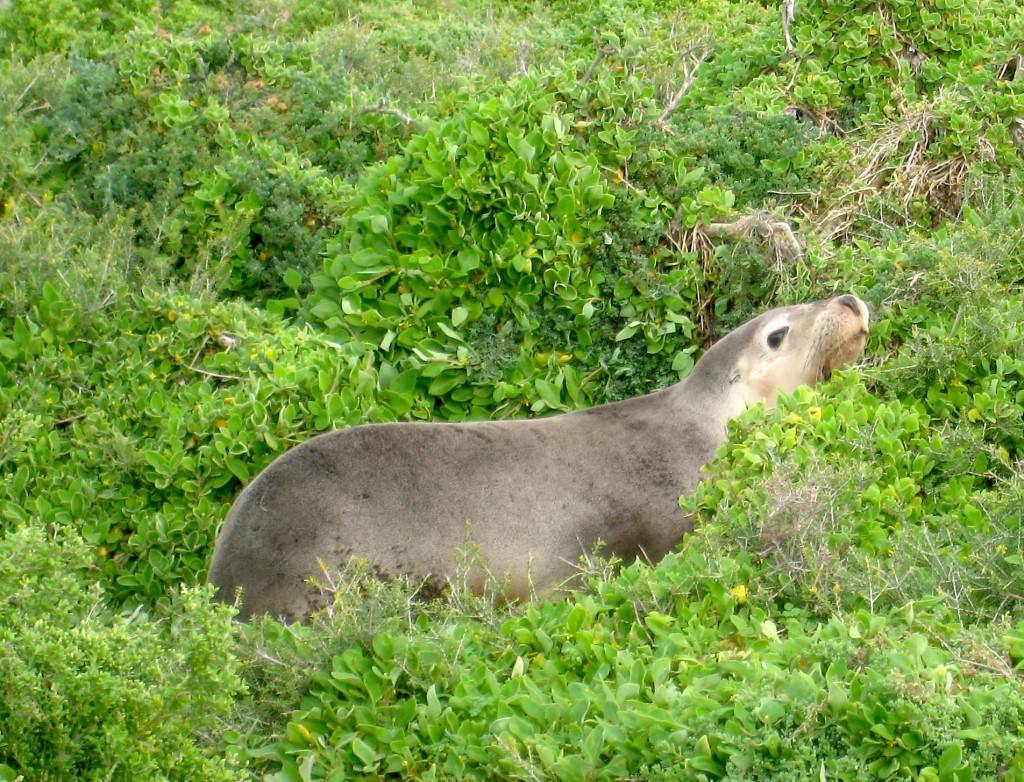 And then there was this guy- He reminded me of my dog, Bolt, who always curls himself up in blankets to stay warm.  Even though he was only steps off the walkway, he stayed in his comfortable spot but kept a very watchful eye on us.
If you make your way to Seal Bay make sure to arrive early and definitely take the guided tour on the beach. It is a little more expensive than just the boardwalk, but it's completely worth every penny. To put it in Disney terms- it's like riding Splash Mountain or just being splashed by Splash Mountain!
This photo series is submitted to Budget Travelers Sandbox's Travel Photo Thursday. Check out all the other Travel Photos too!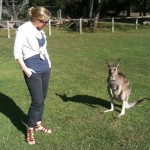 If  you like this post, you should probably check out: Animals We Met on our RTW, or other Kangaroo Island articles.