Washington Oaks State Park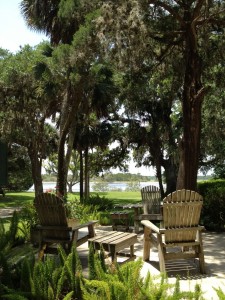 Wedding Dreams vs. Realities
When we first got engaged I imagined our wedding somewhere near Big Sur, with lights in the trees, overlooking the Pacific Ocean, huge camp fire with s'mores, and at the end of the night, all the guest retreating into yurts with holes cut out of the top so you could fall asleep under the stars. How romantic, right?! After I confessed this wild fantasy to Bob, he politely reminded me that while I do love camp fires and s'mores and lights in trees, I'm not the biggest camp lover. And getting dressed in an outhouse probably wasn't the moment before I had dreamed about… even with the perfect BoHo wedding dress and wild flowers in my hair. Smart guy, Bob is, and so we decided to refocus our ideas.
Where should we get married?
Once we decided that we weren't going to get married in California, we decided to narrow our focus on the East Coast, specifically somewhere near St. Augustine, Florida. My family lives in Vilano, right across the bridge from old St. Augustine, the old fort and the Bridge of Lions. Besides my crazy camping fantasy, I could envisioned getting married in St. Augustine. It is old world and beachy, all in one.
First dilemma was that we didn't want to get married at a traditional venue, one that was pounding out weddings every hour.  I researched wedding locations, state parks, and beaches, and found a few that I thought deserved a second, real life look.
Washington Oaks State Park was one that particularly peaked my interest. It was overlooking the intracoastal waterway, had huge trees (to still fulfill my camp fantasy), clean AIR CONDITIONED bathrooms, and plenty of room. It was romantic and pretty and special. It was a park I had never heard of, even though I went to school in the area, so it had this undiscovered feel to it.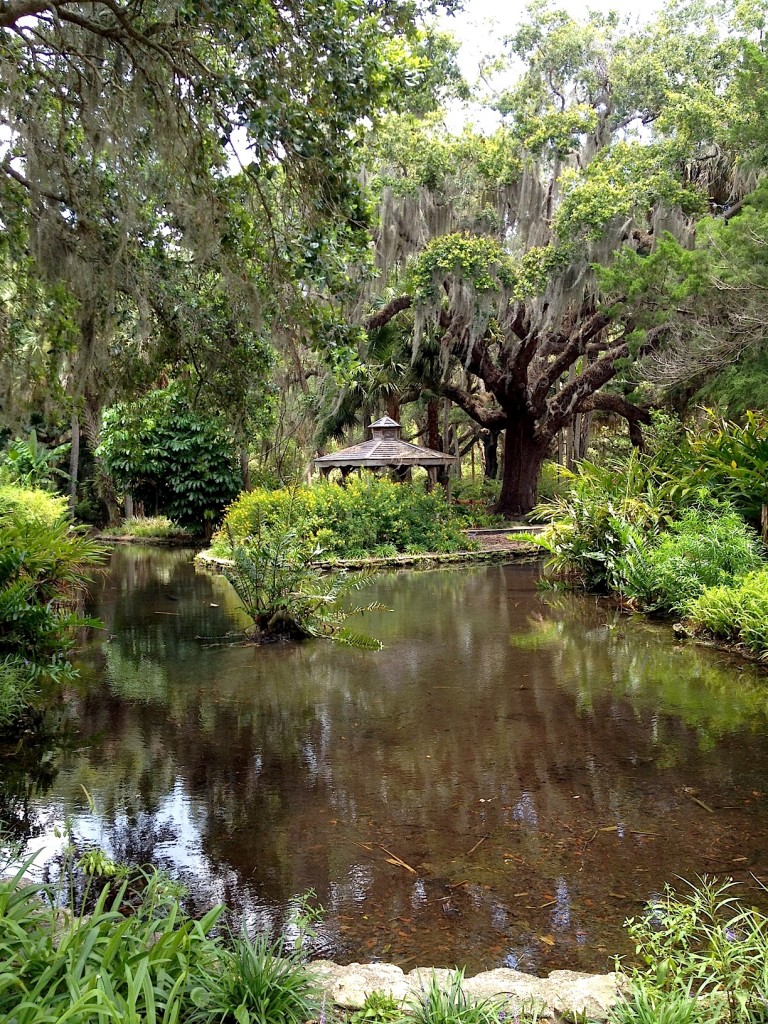 There was a sweet little gazabo that would make the perfect alter, and enough open fields where we could set up a tent if we wanted to. There was a small rose garden that would be beautiful for family photos.
It seemed pretty perfect but there were a few things that didn't work out. It's about thirty minutes south from St. Augustine and not too many hotels near by- making a longer trip back after the reception. I don't really want people to have to drive that far if everyone is drinking and having a good time. The drive would be far for caterers and food prep. How would they keep the food warm- I'm sure they have these things figured out but since I couldn't do the math, I didn't like it.
Once it was decided that we weren't going to get married here, we walked around admiring the scenery- it really was so beautiful. On the other side of the road from the park, there was a section that was rocky coastline.
Yes- in Florida- rocks on the beach… I've never seen anything like that before.  I felt like I was somewhere in Australia or the Pacific coast where the rocks lead right down into the water. The fact that it reminded me of Australia actually made me like it more. I'm pretty sure I fell more in love with travel on our Australia trip and more in love with Bob.
But still- it wasn't the right spot for us, even though it seemed like there special surprises luring us back in. Saying, "pick me, pick me".  Even though it isn't the perfect wedding location for us, it is a great day trip from St. Augustine.
Tips for Visiting Washington Oaks State Park
Bug Spray is your saving grace- especially during summer. During winter and early spring, you'll probably be okay, but you will not make it out alive if you don't wear bug spray.
Sunscreen. It's hot and sunny and even through the shaded trees, you'll get sunburned.
Bring a lot of water.
The park allows fishing and is a great spot to watch boaters through the intracoastal.
$5 dollar entrance fee. (that allows you to visit the park and the the beach side.)
There are bathrooms at the visitors center.
The ocean near the rocks is known for being sharky- watch out while swimming.
Have you been to Washington Oaks State Park? How many wedding locations did you look at or would you look at to find the perfect spot?