Best Trip Ever!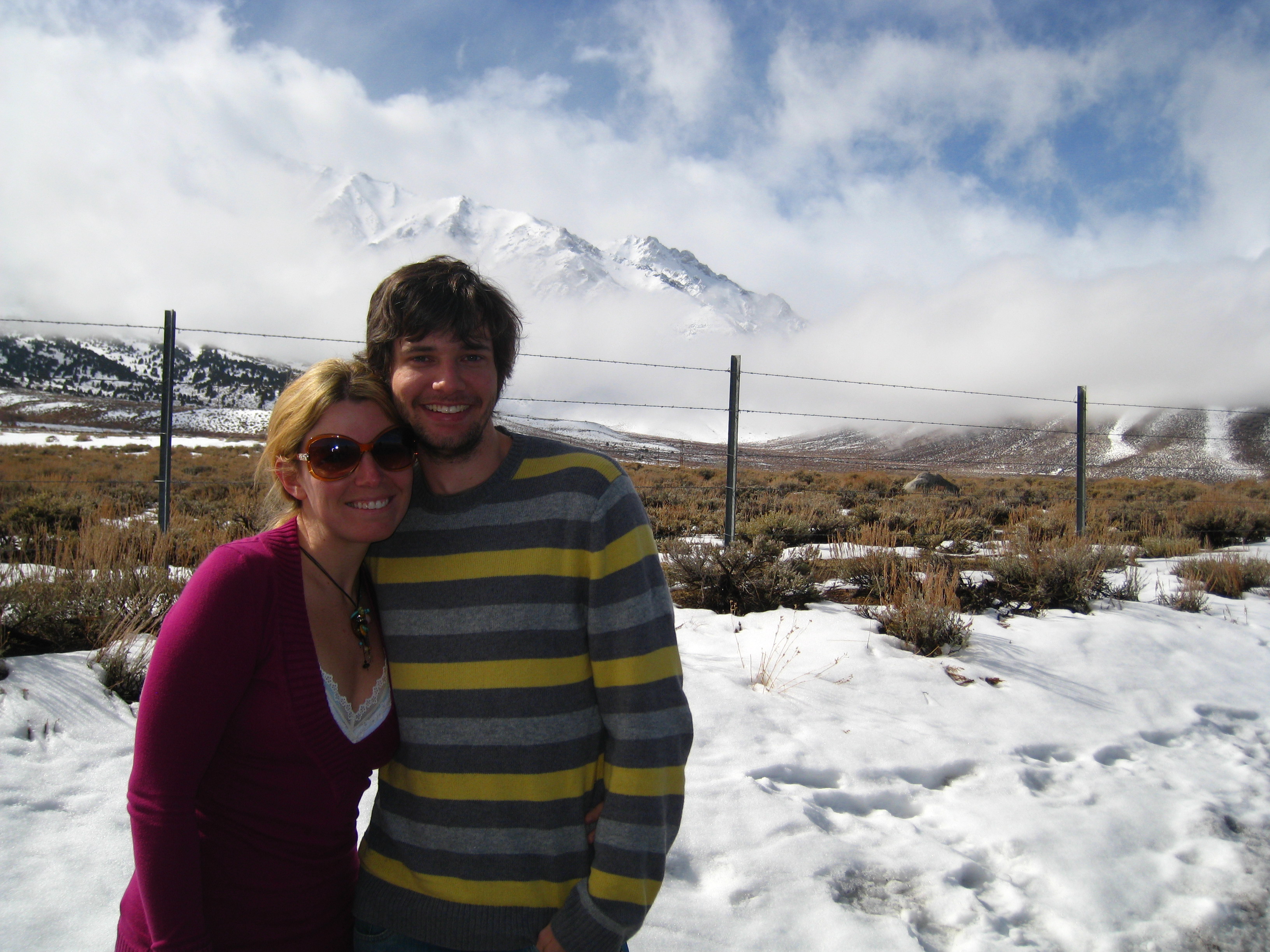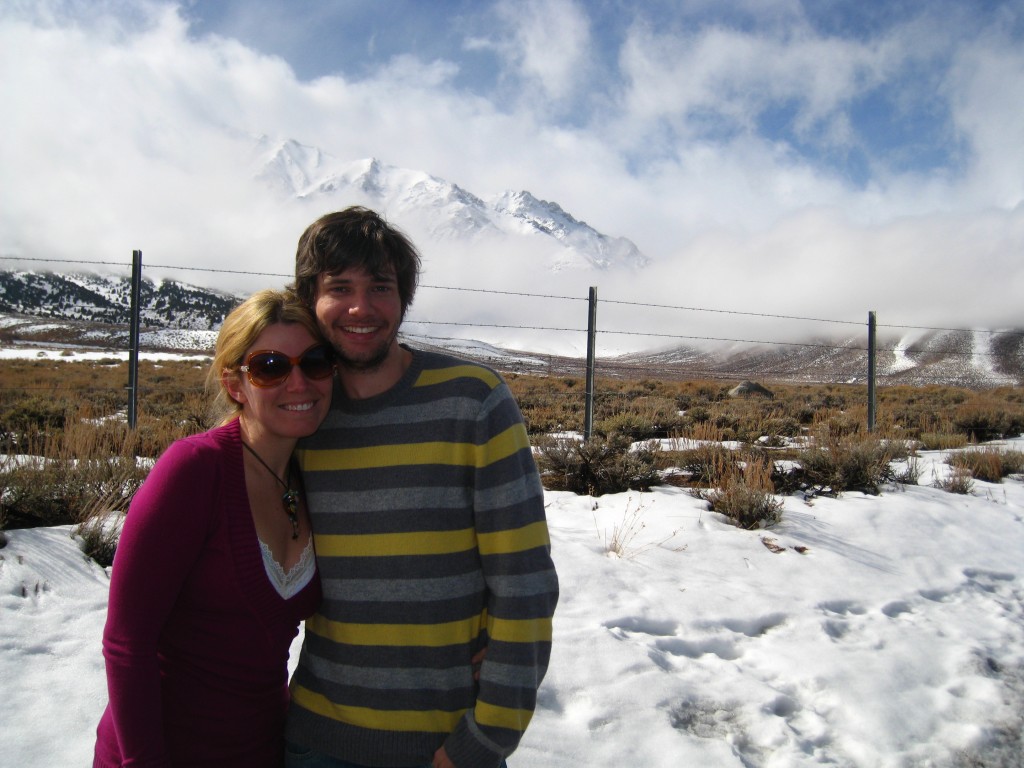 It might be true that, for travelers, the world only gets larger; for every sight seen or every city visited, two more are added to the bucket list.  However, it is also true that a person never forgets their first list, the list made by pins in a map or sketched in a world history book way before the term 'bucket list' is part of their vocabulary.  We were young and naive in the ways of money when we drew up our first list of dream vacation destinations, and, while some have changed, the big hitters have stayed alluring even after all these years.  Here we have listed our Top 5 most desirable places to visit in the world.  Together, this list clearly shows that we are definitely animal lovers and really enjoy getting outside and being active.
Kangaroo Island, Australia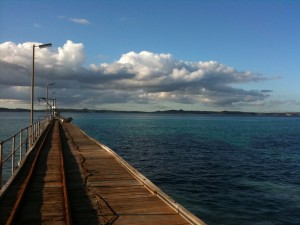 Kangaroo Island is one of our favorite places in the world.  From kangaroo feedings and unspoiled ocean vistas, to sandboarding, this island is a natural wonderland.
Top Activity:
Jade- Have at least a week to take my time driving around the island.
Bob- If I could only choose one thing to do on Kangaroo Island, it would be hard to choose between sandboarding and a trip to feed kangaroos at the Parndana Animal Park.  Ultimately, kangaroo feeding would win out.  I really want to let my imagination run wild on this one, but in truth the island itself is pretty much a dream come true.  I don't have to think to hard to come up with actual amazing experiences.
Mexican Food:
I'd say the entire continent of Australia is under served with Mexican food.  It didn't come as a surprise that Kangaroo Island was nearly completely void of Mexican food.  To get our mex fix we had to raid the grocery store for nachos and salsas.  Even if you aren't a huge Mexican food fan, the grocery stores on Kangaroo Island are great places to stock up your car for the island road trip.
Tips: The biggest suggestion we would have for anyone traveling to KI is to go during the Australia winter.  There are very few tourists and great deals be had for lodging and transportation.
Antarctica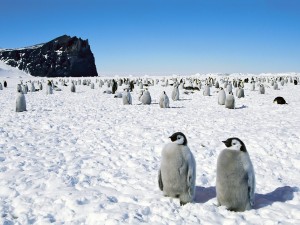 As much as I never thought I'd see the Great Wall of China, I never even considered being able to go to Antarctica.  Now that I've had my horizon raised by our last RTW, I have dramatically increased by dream locations.  As much as I want to list reasons for why I wanted to see Antarctica, I really can't think of a single reason not to.  It has everything I look for when I want 'adventure' travel- secluded location, dramatically different landscape than any I've seen, transportation difficulty, wild animals, and very few people I've ever met have been there.
Top Activity:
Bob– Befriending a penguin.  Literally everything about Antarctica is my top activity, but, if I could only do one thing, it would be to become best friends with a penguin.
Jade- Whale watching. As much fun as befriending a penguin sounds, I think I'll stay warm inside a boat!
Mexican Food of Choice:
I think finding a Taco Bell in Iceland was the closest Mexican food gets to the arctic.  So we'll be bringing out own nachos and dips to enjoy in the icy tundra.  Luckily, we'll be departing from Chile or Argentina, so we'll prepare amazing sack lunches to get us through.  Of course, if someone does offer us tacos on the icy tundra…a dream might come true.
The Galapagos Islands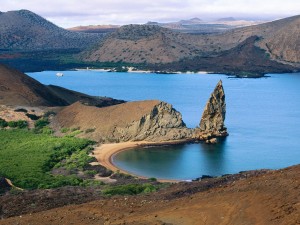 I've gone through three beliefs of traveling to the Galapagos Islands.  First, I thought no one was allowed to travel there, I was dejected, excited about the unknown landscape, and 10 years old.  Then, later, I was lead to believe that only scientists could live on the Galapagos Islands, but I really never wanted to be a scientist.  However, I now know that anyone can visit – well, anyone with enough money.  I can honestly say this, I will visit the Galapagos Islands during my lifetime.  I will definitely do this, it is just a matter of time.
Top Activity:
Jade- After studying marine biology for four summers when I was in school, any activity would pretty much make me the happiest girl alive. An afternoon learning more about the sea turtles and the sea lions would be my cherry on top!
Bob- Jeez, I never though I'd say this, but I really want to hike.  Maybe it's having seen "White Squall" at an impressionable age or having been a fan of "Lost" (even season 2), but I just imagine hiking throughout the wilds of the Galapagos Islands to be one of the best experiences on Earth.  Also, I don't know a ton of animals, so I'd let myself believe that everything I saw was an undiscovered species.
Mexican Food of Choice:
Although is seems way easier to find a great Italian restaurant, I'm sure somewhere amongst all the fresh fish and shrimp, someone has put them in a shell and…whala* Mexican food.  If I can't get it in a restaurant, I'm sure the food stands won't disappoint.
*In case you were wondering, whala is an actual word.  I guess if enough people mispronounce a word, the mispronunciation it becomes.  That's why I type alot instead of a lot.
London, UK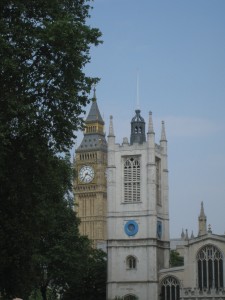 Really, it's a bit of a hard decision between New York and London.  They both have great theatre, fun boroughs, and world class sights, but, having lived in London for six months during college, we would have to choose the city on the Thames.  Also, Jade might not always admit it, but London is her favorite city in the world, hands down.  When we were on our RTW, the day we landed in London, her entire demeanor changed, and that is why it is one of our dreams locations.
Suggestions: Since we've spent quite a bit of time here, here are our top suggestions of things to do.
Bob- Walk along the Thames from Big Ben down to the Globe Theatre.  I love being out and about in London, and this walk takes you by some of the most iconic views in the city.
Jade- If you only have one day and can only choose one museum, I'd choose the V&A for the beautiful costume exhibits and the location of the museum (in a very swanky area).
Top Dream Activity:
Jade- Performing on stage at The Globe, Shakespeare's Theatre. Ideally, I would want to perform in 12th Night opposite of Mark Rylance and Cate Blanchett- I'd play Olivia, Cate would play Viola and Mark would play Malvolio. Seriously, that would probably be the best play ever!
Bob- Breaking into Buckingham Palace.  Seriously.  If this is truly my 'biggest travel wish' then I'm going to get into that palace.  This isn't the only major tourist attraction I'd like to break into (Rome's Coliseum at Night, the set of 30 Rock), but it is definitely my biggest wish.  What would I do in there?  I have no idea.  The second I got in, I would probably immediately start plotting a way out (I wanted to break in, not get caught. Plus, I've seen palaces and I've been into other people's houses, so I've kinda seen everything the interior has to offer).
Mexican Food of Choice:
Jade: London actually has several Mexican restaurants to choose from, most of them being US transplants. Just like a good expat, I'd probably have to choose Chipotle based on familiarity and their ability to make delicious carnitas every single day!
Bob: Despite what some initial reviews thought, we really enjoyed Cantina Laredo.  I think the native reviews had very little exposure to Tex-Mex, because this place was great.  Also, if you're worried about globalization of the food market, this chain actually spent years finding local or regional suppliers.
Again, another toss up. I wanted to say Cinque Terre, Italy, but, while Jade agrees that Cinque Terre is not only beautiful to look at, it's relaxing and serene in the most unassuming way, she yearns for Hawaii.  I'm not sure she realizes this, but I know she gets fare updates for LAX to HON flights daily.  So, without a doubt, Hawaii had to make the list.
Top Activity:
Jade- Spending the night in a volcano!
Bob- Being from Hollywood, I'm pretty blaze about movie culture and filming locations.  However,when I go to Hawaii, I'm going to visit the set of "Lost".  Are you kidding me? How could anyone not want to go.  And of all the locations from the show, my number one set visit would be the rocky cliffs that they had to climb down on the rusty ladder.
Mexican Food of Choice:
After reading the reviews on Yelp, we'd probably hit up Maria Bonita solely because one reviewer said, "Everything has great flavors: that soulful Mexican-Barrio." Soulful Mexican- Barrio sounds like the perfect place to grab a taco, head to the beach and chill out in Hawaii!
Everyone has their own list of dream destinations.  What are your top five?  Where have you been that you consider the best on Earth?  Where would you suggest to fellow travelers, and what would you tell them to do there?