Day 1/30: Hollywood Walk of Fame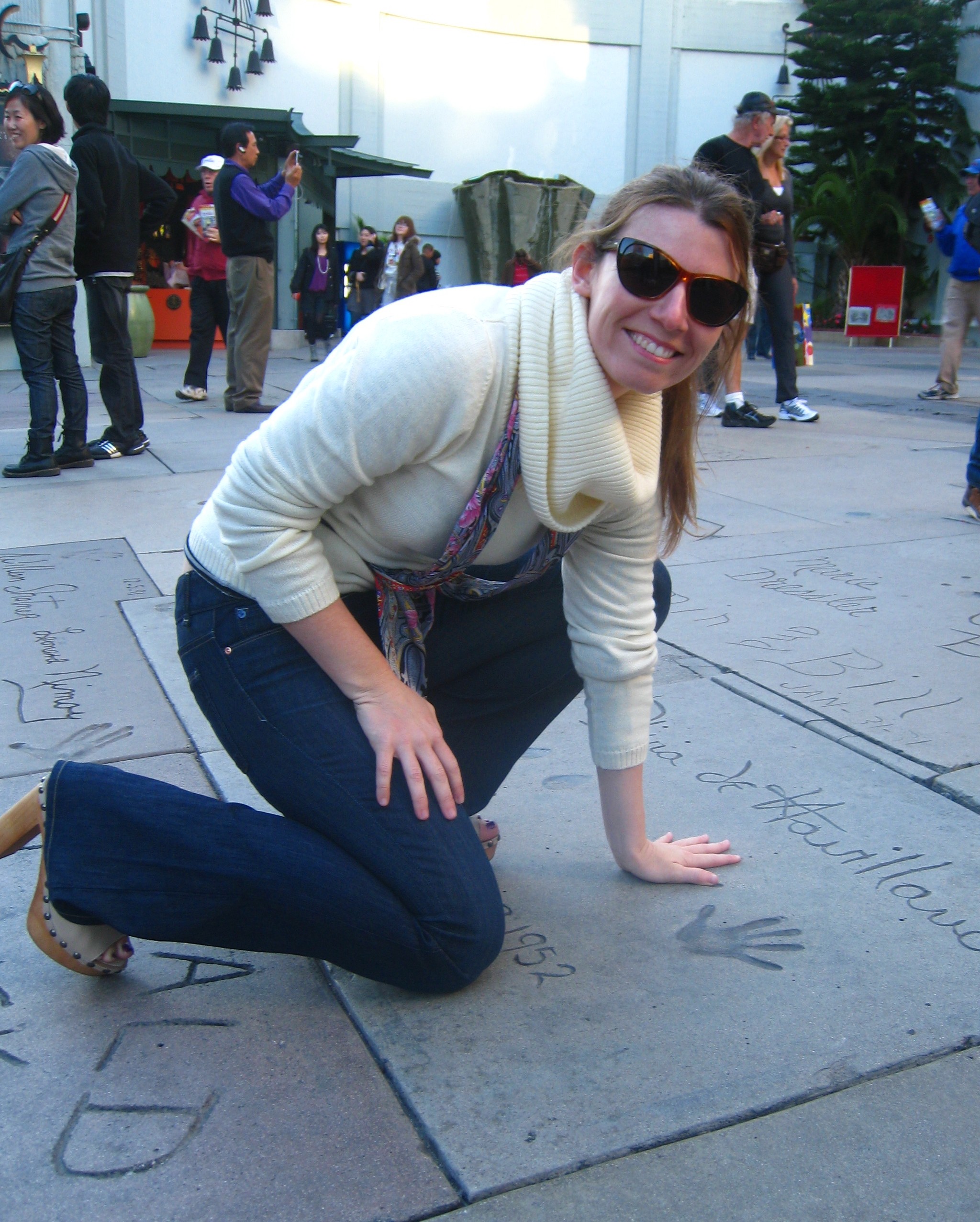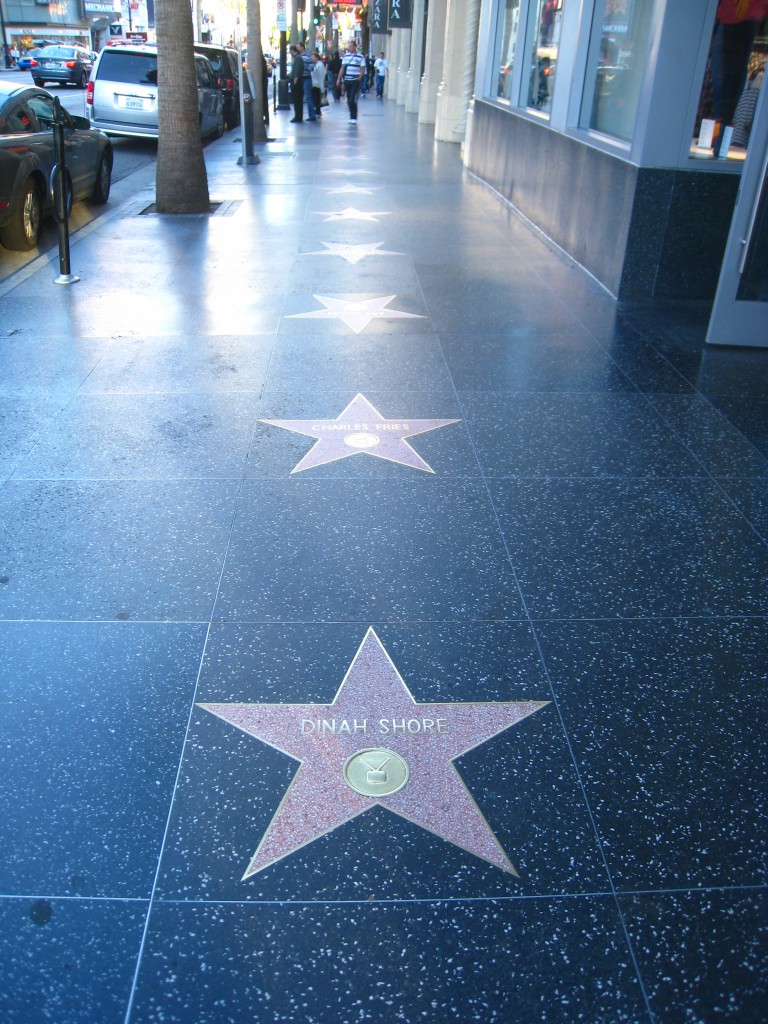 For the first week of the 30 for 30 challenge, I'll be re-discovering famous Hollywood landmarks. Even though the challenge is about creating different outfits, this is still a travel blog!
Day one: We started at one of the more famous landmarks in Hollywood- The Walk of Fame! Located along several blocks in Hollywood, the stars can be seen lined up one after another. We spent the afternoon walking around the 6000-7000 blocks because Bob really wanted to find Johnny Depp's star. (He's a HUGE Pirates fan!) Next time, we'll just look it up before hand or download the iPhone app! It was fairly cool today, so I wore a few layers that could easily be taken off if I started getting hot while walking around.  And, of course, I put my hands in some of famous hand prints!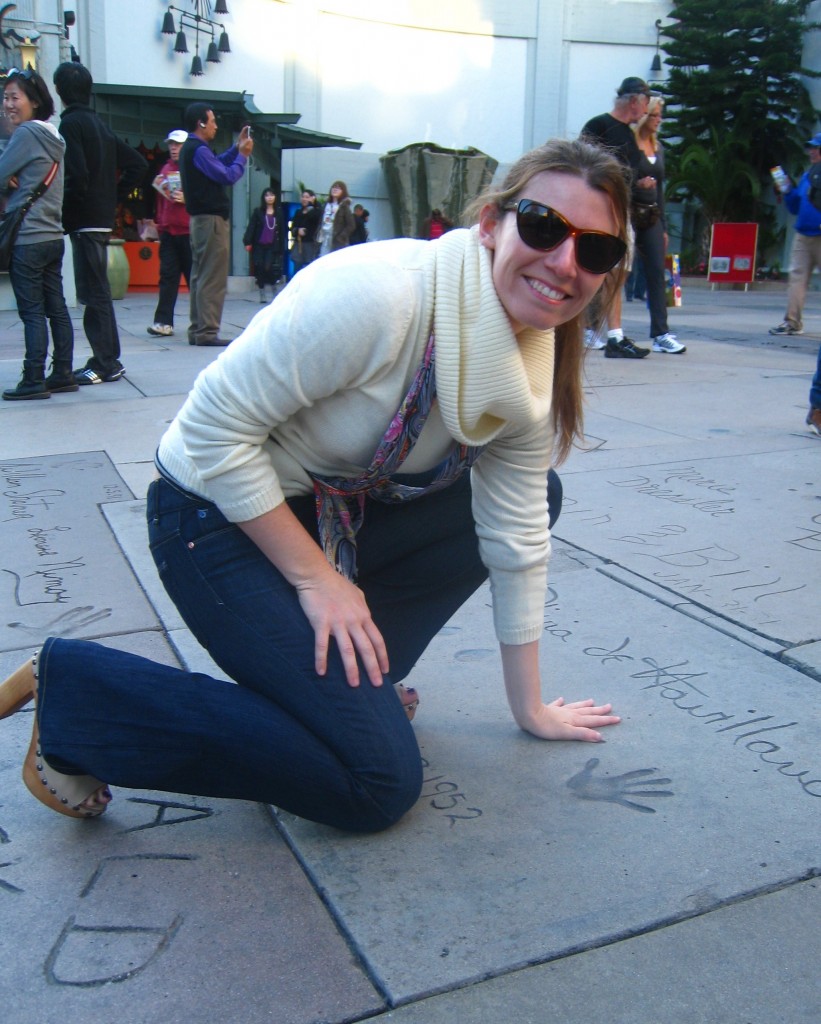 Outfit details: Easy, comfortable jeans, platform shoes- with supportive cushion and ankle strap, striped cotton shirt underneath white cowl neck sweater, scarf, belt and sunglasses. Some people might call me crazy for my platform shoes- but these babies are built to with- stand anything! You can't see with my jeans on, but they have a strap that wraps around my ankle three times and because so, are super supportive. I probably wouldn't walk around NYC in these but I felt totally comfortable for the afternoon.
Now for a fun little game called did you know: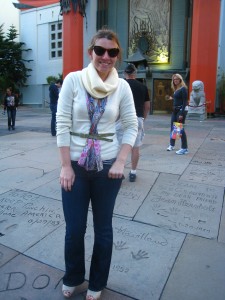 The Walk of Fame has 5 categories in which someone can be nominated.
Anyone can nominate someone else- including you!
The Walk of Fame is 51 years old.
Three stars have been stolen- including one of my favorite actors ever- Jimmy Stewart.
The stars are made out of Terrazzo and brass.
Oprah Winfrey is just receiving her star this year!
It cost $30,000 per star (and the person nominated has to pay for that)!
Have you been to the Walk of Fame? What did you wear?