Don't Panic: Driving the Great Ocean Road in One Day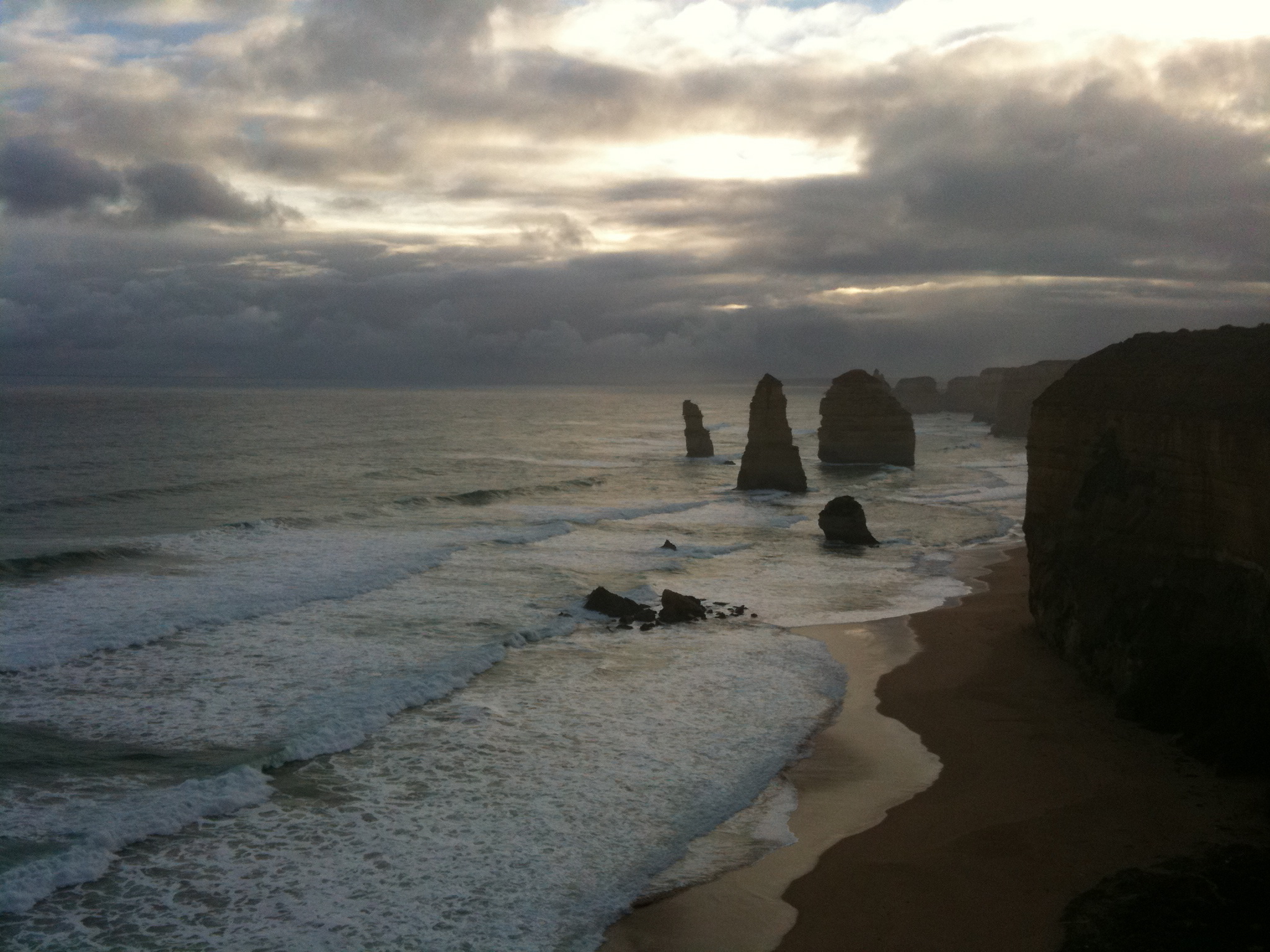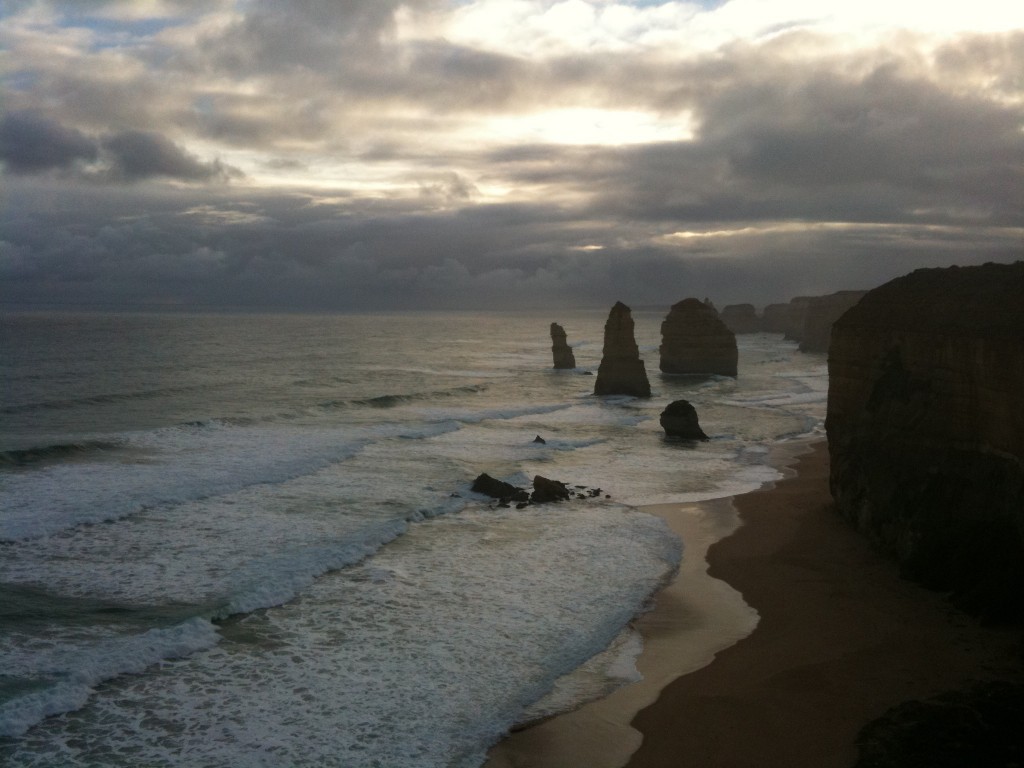 I have to admit that as soon as I found out we were going to Australia, I googled "best sights in Australia", and The Great Ocean Road was listed in the Top 5 of nearly every site.  Clearly, we had to make the drive.  However, we had a very tight trip, and the only way we could fit The Great Ocean Road in was to do a one day 'to hell and back' roadtrip…awesome.
This trip is roughly 500km, and could easily take 2-3 days, so if you have more time, try and fit in an extra day at least to really take advantage of the hiking, wine-tastings or stay at any of the small beach towns along the way.  However, we did the entire trip, Melbourne to Peterborough and back, in one day (from the moment the car rental company opened to late in the evening).  Below you will find the list of how we did our trip and what we saw.  If you want to take a trip that covers multiple days, we will list additional sights and activities which have been recommended to us.
What you will need:
A Car
Gas
Cash (some gas stations and restaurants don't accept cards)
A Map (of some sort)
Be Prepared:
If you are traveling in the off-season, some shops and restaurants will be closed.  We hit The Great Ocean Road at Lorne.  While this is a great little town, much of it was seasonally closed.  Options will be available, but not everything will be open.
Gas stops can be scarce between cities.  Make sure you fill up liberally.
Directions:
We'll start this trip heading northwest  on West Gate Freeway, just outside of Melbourne.  If you are heading out of Melbourne, make sure you check-out how to make hook-turns – they can be tricky.
Head northwest on West Gate Freeway
Continue on Princes Freeway
Once past Geelong on Princes Freeway, there are numerous ways to reach the Great Ocean Road.  You should plan your route by what you are most excited about doing.  Below we have listed some examples: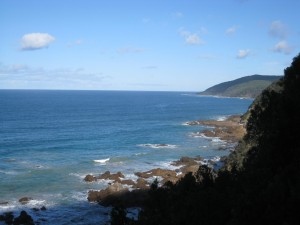 Driving along more of the Great Ocean Road:
We took this route because we started following the signs
Out of Geelong, continue Colac Freeway
Turn Left at Anderson St/C151 (signs forDeans Marsh/Lorne/Great Ocean Road)

C151 will take you all the way down to The Great Ocean Road at Lorne
Spending more time on Sites and Hikes:
This route will put you out East of the Cape Otway Lightstation and Apollo Bay.
Continue on Princes Freeway and pass through one (1) round-a-bout.
Turn Left on Colac Lavers Hill Road (C155 this will take you all the way down)
Continue on Beech Forest Road
Continue on Charleys Creek Road
Turn Right at Colac Lavers Hill Road
This will take you all the way to The Great Ocean Road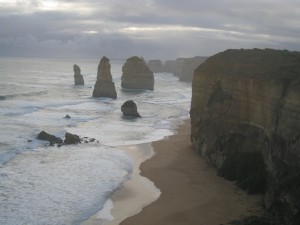 What you'll See:
What made our trip better than simply joining a tour was that we could not only customize the sights we saw, but we could stop any time we liked to walk on the beach, wander in the woods, or just to take pictures.  Beyond the sites we recommend, definitaly take the time to stop at some of the lookouts and meander around in nature.
Most of the sights listed here are found right along the Great Ocean Road, but, still, it's best to bring a map.  Also, many of these attractions close around 4pm, so check out their seasonal hours before you go.
Must-See Sights:
Otway Fly Tree Top Walk – Although we had never heard of this before our trip, it came highly recommended by the Melbourne Tourism Board.  This attraction is not only a hike through the some of the oldest Rainforest in the world, but also stroll along cat walk 25 meters up through the treetops.  This activity is not located directly on the Great Ocean Road and adds about an hour of driving to your trip.

Driving Directions are available on the company website.  If you take the second set of driving directions we listed above, you pass by a turn off near the walk.

The Twelve Apostles – This is the main attraction of The Great Ocean Road.  No matter where else you stop, this is an absolute must.  Yes, there are many other places in the world where stone pillars stride along the coast, but these amber, rouge rocks are among the most beautiful.  Great during the day, these are totally breathtaking at sunset.
The Arch and London Bridge – Though these are actually two separate stops along the route, they are very close together and very similar sights.  This is furthest West you will need to travel, and you will probably be right at twilight when you are done.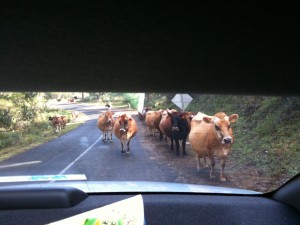 Additional Sights:
Cape Otway Lightstation –We stopped by the Lighthouse, but didn't go in (turns out none of us likes lighthouses enough to pay an entrance fee and we were tight on time).  Would I recommend a stop here?  Do you love lighthouses?  This was one of our most memorable stops because we were overrun with cows as we tried to drive away.
Triplet Falls – Not far from the Otway Fly Treetop Walk, this approximately 1 hour hike loops through the rainforest and includes a waterfall.  We didn't get a chance to hike, but it has come highly recommended.
Getting Back to Melbourne:
If you made it all the way out to the Arch and London Bridge, then turn around…it's got to be night time and it's got to be time to head back to Melbourne.  Here's the google map with directions below.
Turn around and head East on The Great Ocean Road.
Turn Left at Port Campbell Road
Turn right at Scotts Creek-Carpendeit Rd
Turn left at Lavers Hill-Cobden Rd

Turn right at Scotts Creek-Carpendeit Rd

Continue onto Irrewillipe Rd

Turn left at Tomahawk Creek Rd
Turn right at Princes Hwy/A1 (signs forMelbourne/Colac/Geelong)

Merge onto M1 via the ramp to Melbourne/Avalon Airport
We loged our entire trip with mobile video, so if you'd like to know more about what our experience was like, check out RTW Day 7: The Great Ocean Road.  This was definately a top stop for us in Australia and we recommend everyone try and fit it into their schedules.  Really, you can't get much more bang for your buck than investing a day driving around Australia.  The view along the highway and at each attraction are astounding.  If you have any questions or comments, suggested stops, or traveler info, please leave a note below.