How to Prepare for a Food & Wine Event, 10 Tips I learned from The Taste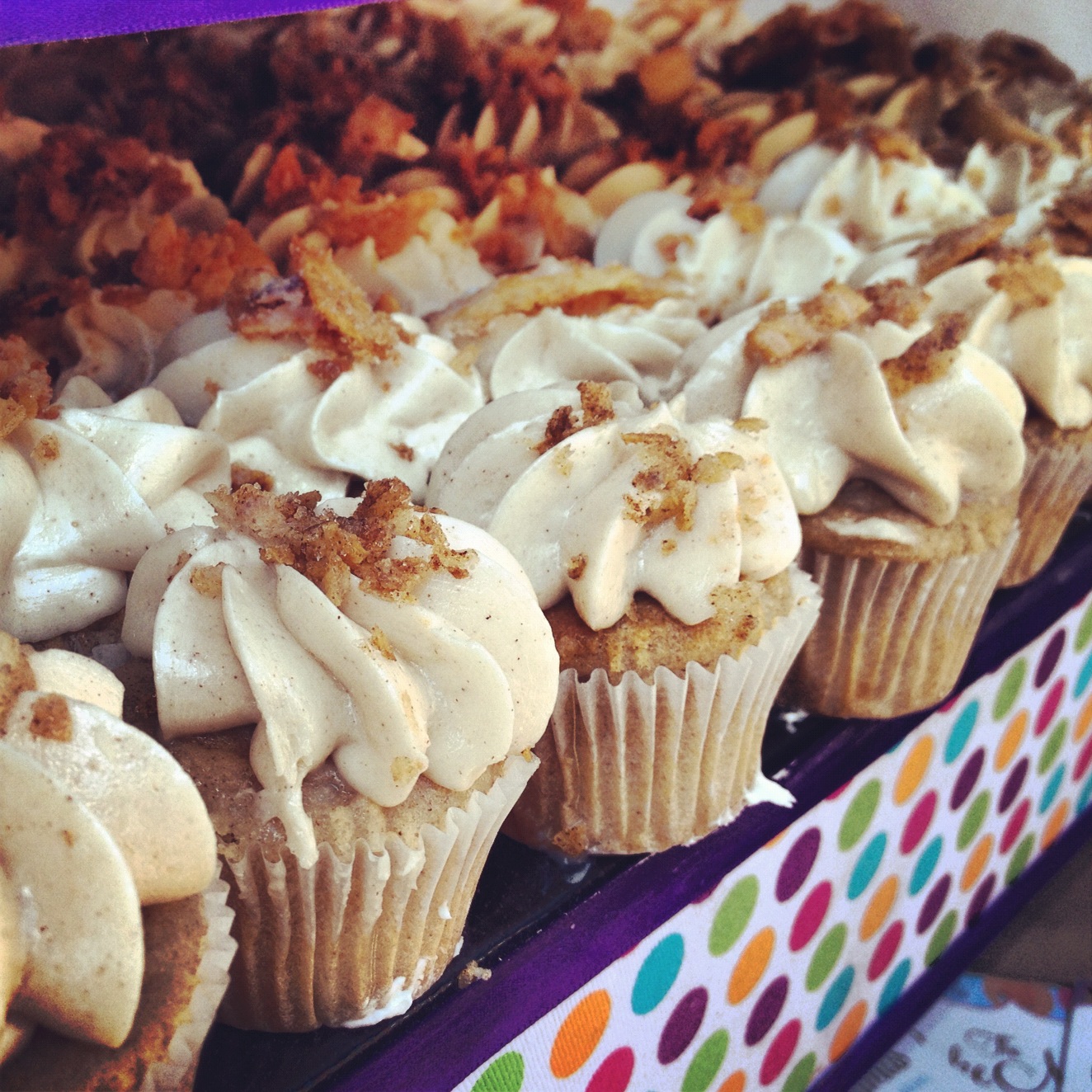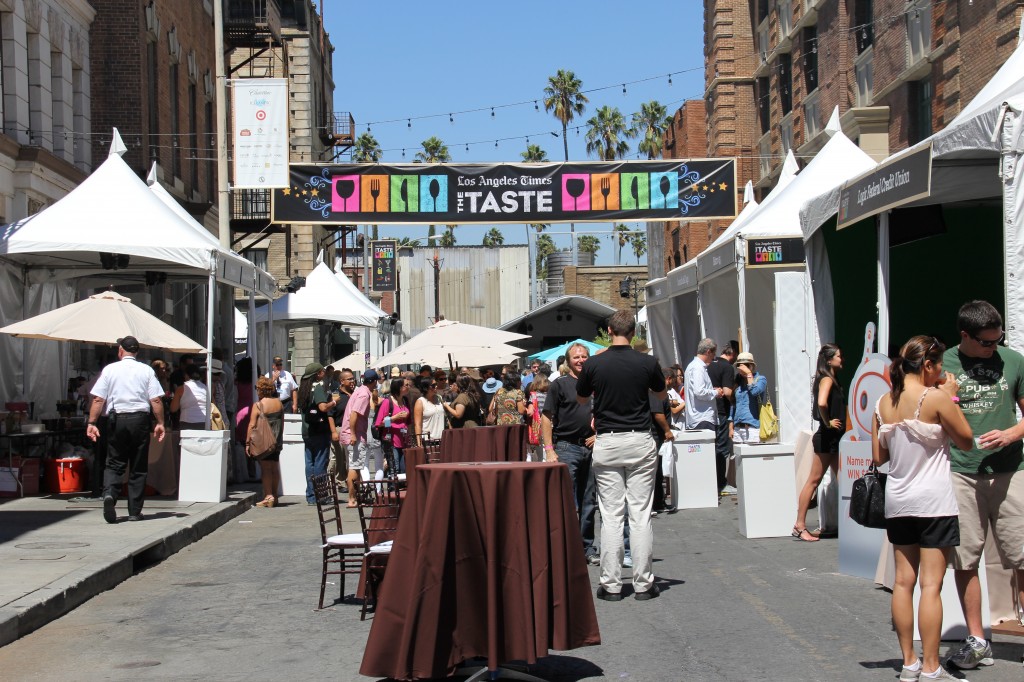 It's no surprise that Los Angeles has some of the best food from around the world. With people moving here from so many different parts of the world, our food is an electic mix of local farm fresh vegetables, seafood from the Pacific, and influences from Mexico, India, Korea, China and the East Coast. This city is overflowing with cultural food mash-ups to satisfy the hunger for new and experimental pairings that have made dining out an adventure.  And this weekend the Los Angeles Times The Taste, a three-day food extravaganza, packed that adventure into the back lot of Paramount Studios in Hollywood.
Let's get a few things straight- a food event needs (a little) preparation.
10 tips for attending a food event:
1. Bring a fun friend. They need to not only love food, but loving eating, trying new foods and not shy about going back for seconds!
2. Wear a hat, sunscreen and make-up. There will be celebrities, whether the movie star kind or your favorite chef kind. Be prepared- look great, feel great.
3.) Be prepared not to love everything. It's okay if you don't like every single thing you try, with so many booths there is definitely going to be something to satisfy your taste buds. BIG TIP: If you don't like something, don't eat the whole thing. Just throw it away and move on. You don't want to be too full to eat the good stuff.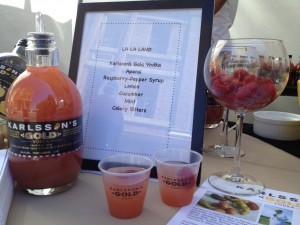 4.) That said, there isn't going to be too much that you don't like- these are some of the best restaurants in the city. You will see favorites that you already frequent and so many others that you've never heard of before but instantly become new favorites. (Discovered a new Mexican place in Downtown LA- Chichén Itzá Restaurant and a place in Pasadena, Bistro 45, that I now love)
5.) Take pictures of the booths and food that you love. I do this for two reasons- One, I don't like having a ton of business cards that I know I will just lose or will get tossed aside. Two: I have my phone everywhere I go, so if the craving for a specific place pops up, I can easily reference where it is and then google directions and specifics.
6.) When you first arrive, take a look at the lay-out of the event. Most booths are super packed at the front entrance, so quickly navigate to the back or end of the space and work your way forward. By the time you are back at the front, most people will have moved on and the lines will all be much shorter.
7.) Eat savory, sweet, savory, sweet- in that order. Sometimes these events put all the tacos in one section, all the cupcakes in another and all the seafood in yet another. Instead of trying all the Mexican food at once, zig zag through the event so you don't get numb on one particular favor or food. This keeps things interesting.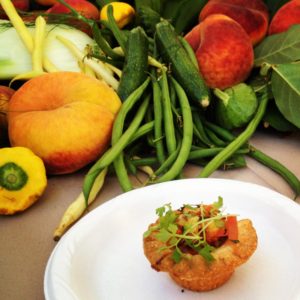 8.) Bring a bag that can go around your shoulders, not one you have to carry with your hands. Since you will most likely be walking from booth to booth, you need both hands to hold everything- your drink, your food, your phone- wait, you only have two hands… right. See what I mean? Don't weigh yourself down with too many things.
9.) If you get full, sit down and watch a food presentation. Besides learning how to make a fabulous dish, take this time to sit down and reflect on the event so far. Have you tried everything you wanted to, miss something? Need another drink?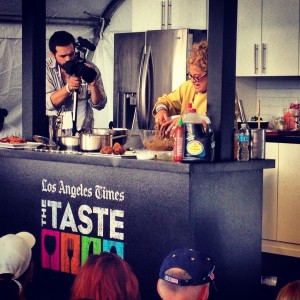 10) Talk to the vendors. Ask questions about the organic goat cheese, what types of grapes they use in their wine, and how they get that mole sauce to taste so good. The vendors want to talk to you and share their expertise.
11) Relax. Even though I made 10 tips for surviving a food event, these are really just ways to improve the already amazing time you'll be having. I mean, you are eating food and drinking wine and margaritas… what could really go wrong?!
How do you prepare for a food event?