Mammoth Mountain Weekend Getaway from Los Angeles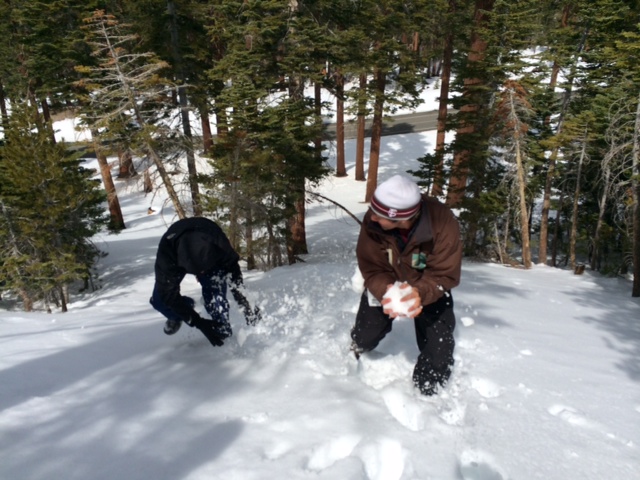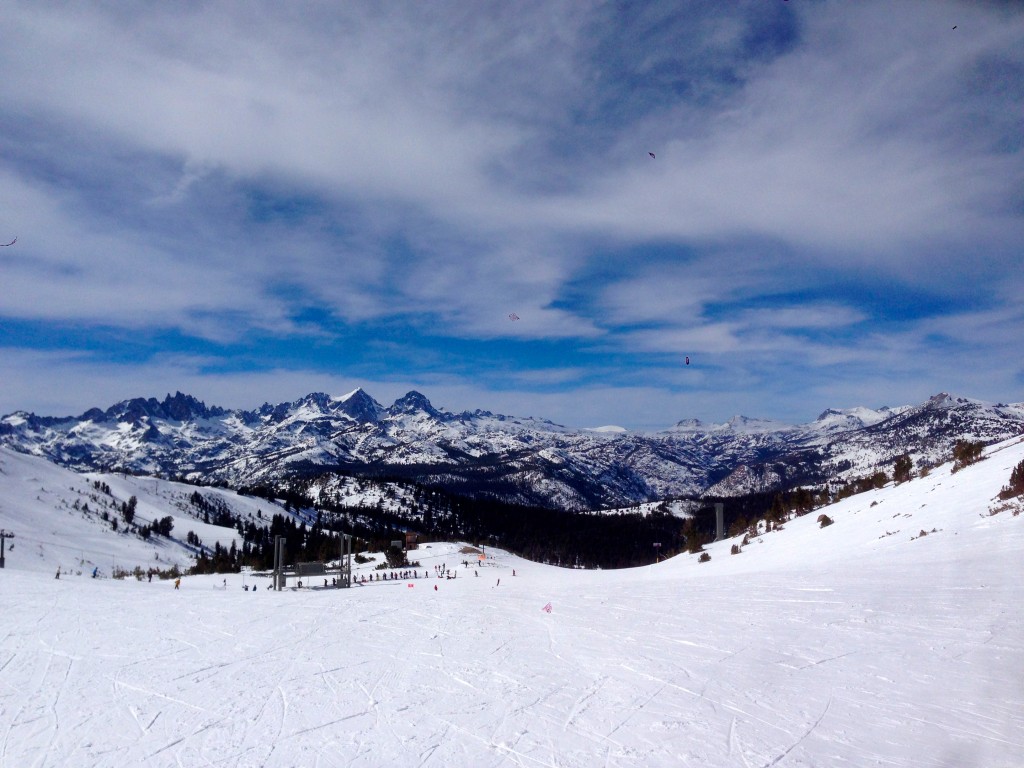 Before the holidays last year, a big group of my friends from collage decided to plan a weekend getaway to Mammoth Mountain. We found a huge (luxury) cabin that split between the 10 of us was a great deal. The idea of big cozy fires, family style home cooked meals, and easy access to the ski slopes sounded like a wintery paradise.
And it was. After months of planning, our weekend finally came and it was just the break from LA we all needed.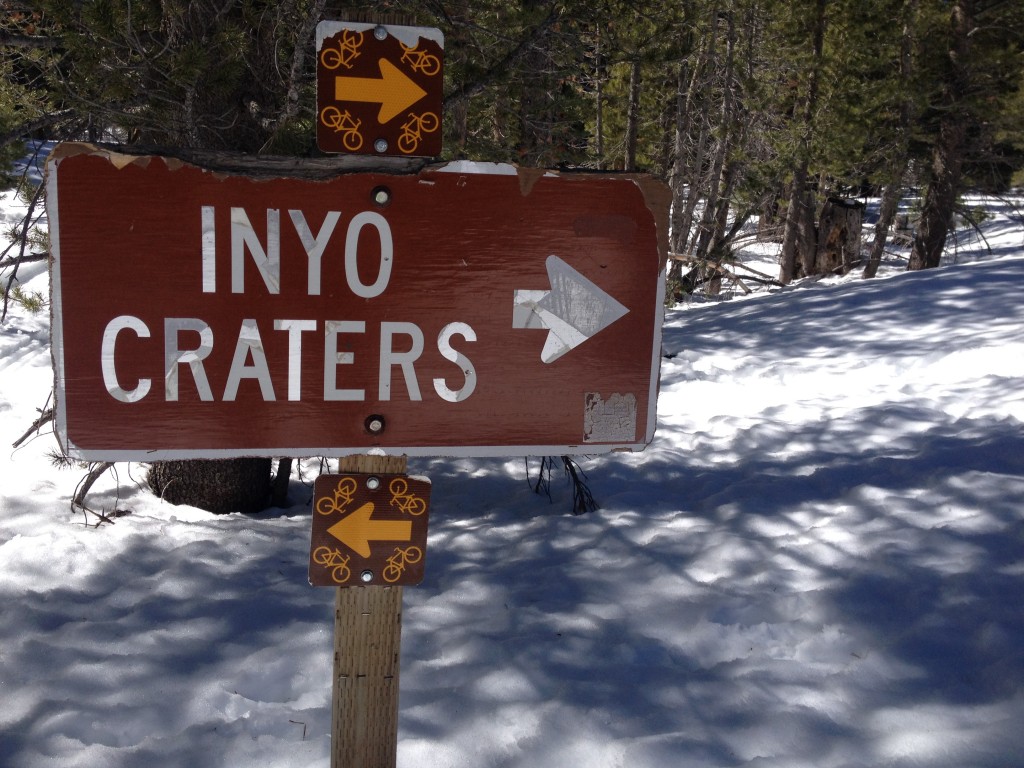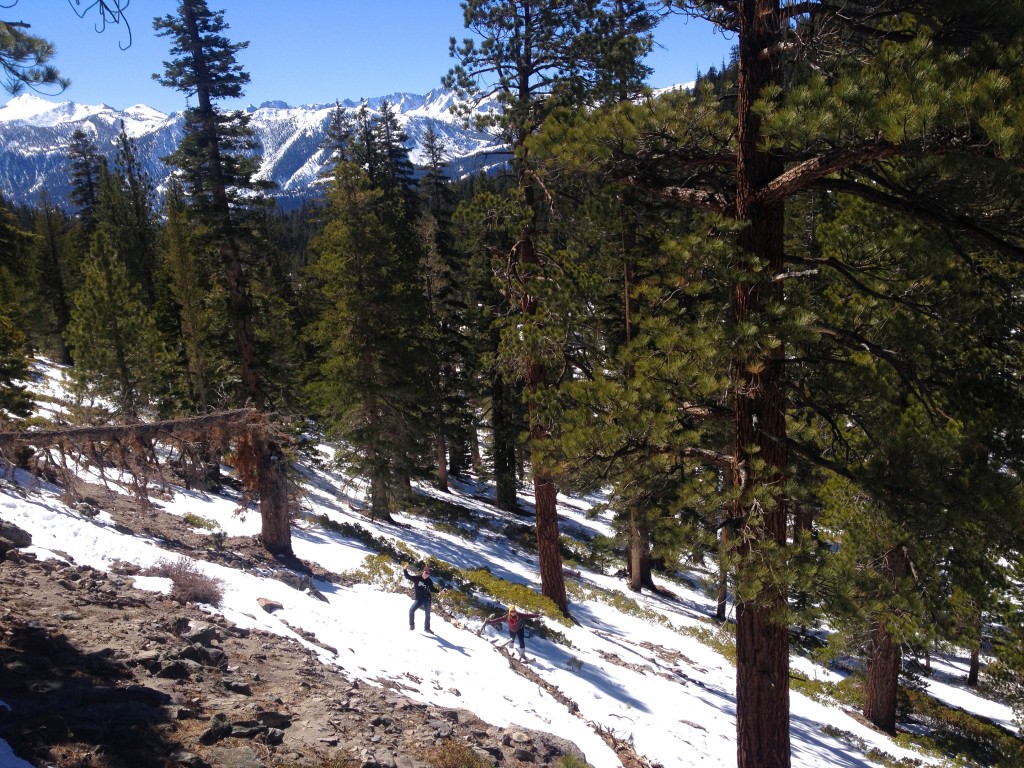 Where we stayed: Our cabin was like something out of 'Stylish Homes of the Rich and Famous', with four levels, snowed over golf course view, hot tub with a speaker system, and plenty of room for all of us to spread out without being too cramped. It was updated with all the amenities you could ask for, complete with pool table and a movie room (with elevated seats like at the movie theater!).   We've stayed in a variety of cabins over the last 5 years of visiting Mammoth and this one was definitely the best so far. I loved that all the sleeping rooms were off the main levels so that if you wanted to go to sleep, you could be away from the crowds and noise. If you're traveling to Mammoth with a group, I highly suggest renting a cabin. We found ours on VRBO.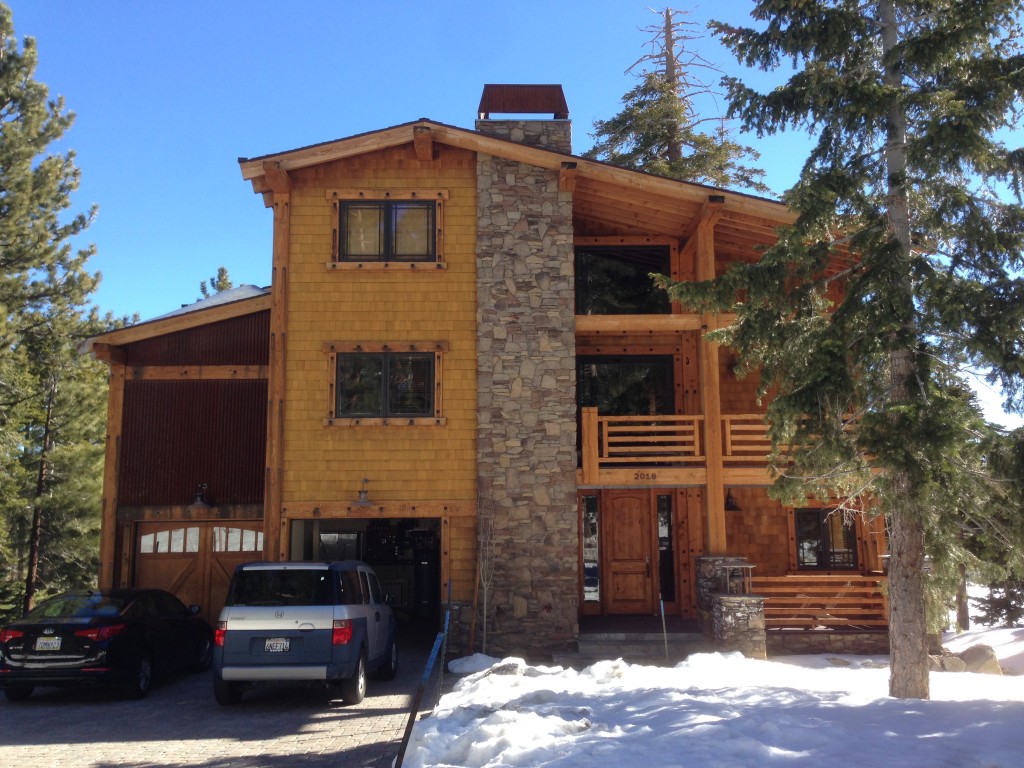 Skiing and Snowboarding: Our group was split down the middle- half wanted to ski both days and the other half just wanted to relax and explore the area without being on skis. I was happy to join the latter group, as we took our time each morning making a huge breakfast and then taking off down random hikes until we got tired and hungry again. For those of us who did rent skis, they opted to rent them from Black Tie Skis, a service that shows up at your cabin the night before and fits you in the privacy and ease of your own place. You don't have to worry about arriving to the lodge extra early to avoid the crowds. For about 15 dollars more a day, they will drop off your rental gear and pick it up for you. Isn't that awesome!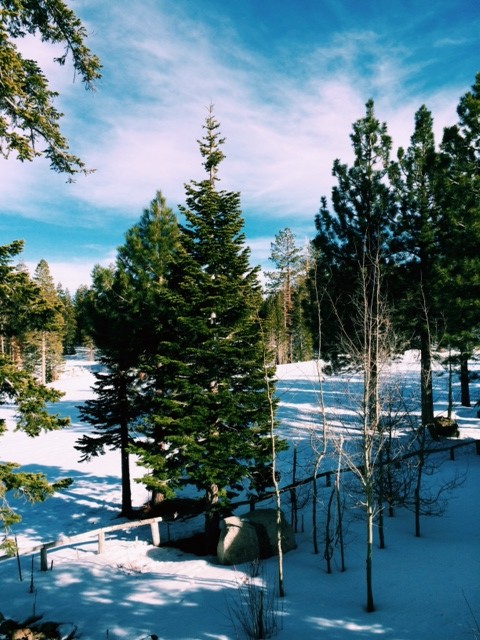 Hiking: Being the travel blogger of the group, I wasn't going to let the non-skiers have any less fun than the skiers. I was set on finding awesome snow activities that would test our adventure levels and allow us to play in the snow. After researching a few ideas, it seemed like our first day should just be a 'play it be ear' type of day. With that mindset, we loaded up in the car and drove towards the main lodge. While the internet had told us that a few roads were scheduled to be open but turns out they weren't. We made the best of it though and that lead us to a random hike off the side of the Mammoth Mountain loop road. We pulled the car over onto the side of the road where I saw a few sleds and told the crew to jump out. We were hiking right here! Beware of the bears we all kept saying (although I'm sure they are hibernating, right?) The ski was bright blue, especially against the dove white snow, and it felt like my lungs were thanking me for all the clean, fresh air. I don't realize how bad the air is in LA until I'm somewhere like Mammoth. Tip: Look for the Inyo Craters signs- a great 2 hour hike (could be longer in deep snow).
Additional Tips:
Getting there: From LA, you can drive or fly. An easy hour flight from LAX to Mammoth Airport and you're ready to get on the slopes. The drive is about 5.5 hours with a bunch of small towns and an old airport hanger in the middle. From LA, it's about an hour and a half before you're really out of town. After that, there isn't much to see. When you get to Bishop or Big Pine, stop at one of the coffee shops or local restaurants for food or a drink before the last leg of the trip. Get up to date flight details at Visit Mammoth.
Buying Food and Dining Options: Don't worry about buying food ahead of time, it's easy, convenient and basically the same price at the local grocery store. Dining options on the Mammoth are good too- we loved Stellar Brew for happy hour and Smokeyard BBQ.