Photo Essay: Our Mt. Hood Long Weekend Getaway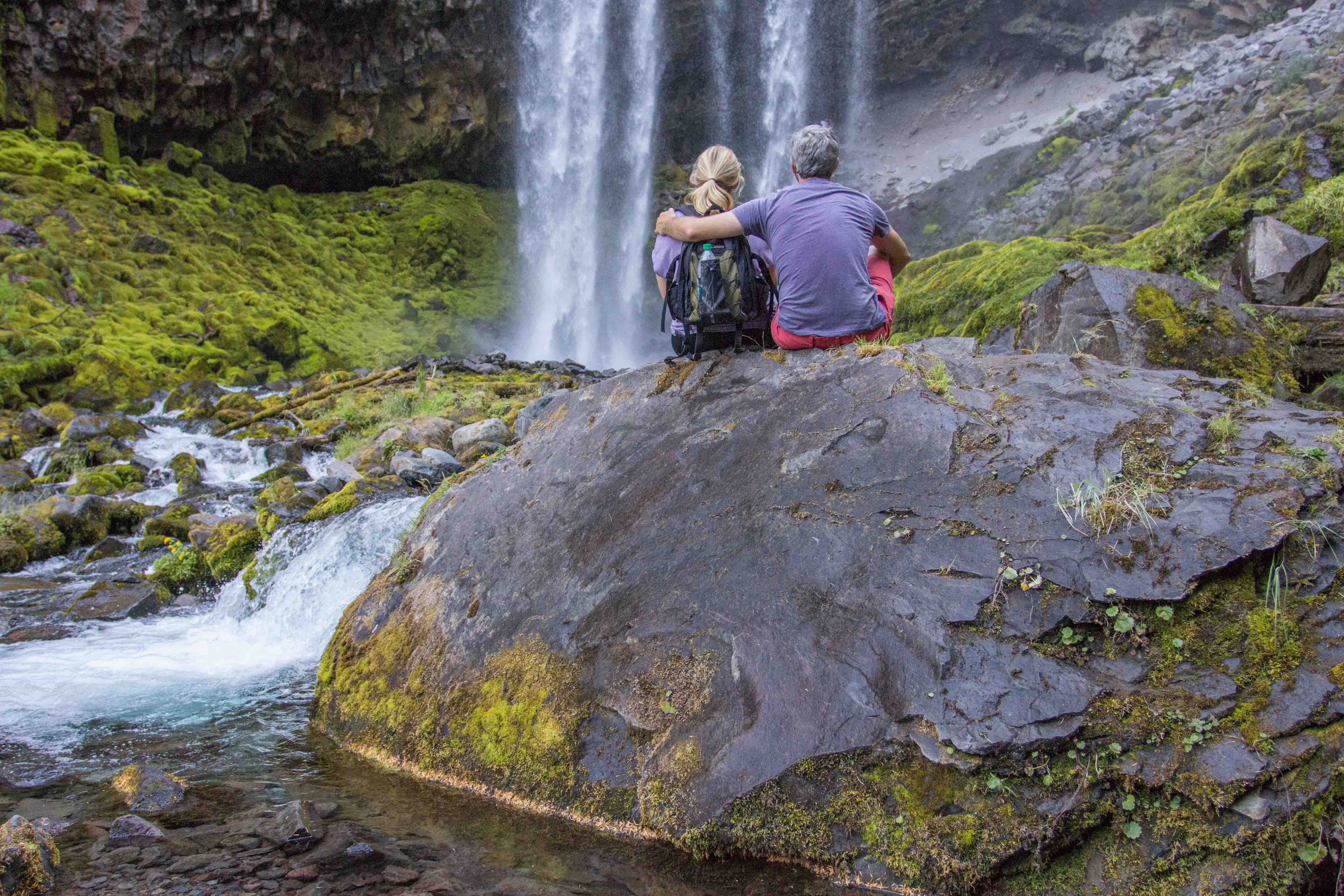 Mt. Hood has been on my radar for a couple of years. I met the Travel Oregon social media manager at an event in Vancouver and after she gushed about the Territory for the entire weekend, I made it a point to add it to my bucket list.
Fast forward several years and Mt. Hood Territory became a client for Travel Mindset. Woohoo- my dreams of visiting this beautiful area were about to come true. Bob tagged along (yay!) and it was one of the best weekend adventures. Here are some snaps we took over the three days.
Where we stayed: Sandy Salmon Bed and Breakfast
We LOVED this B&B. Friendly hosts, delicious breakfast and comfy accommodations with the most gorgeous views.
Driving from Portland, you can get to Mt. Hood a number of different ways. We choose to take the long way via the Columbia River Gorge and stop by a few waterfalls. This route takes about an hour longer but is absolutely worth it.
Our timing lucked out to attend the area's music festival on one of the days in Mt Hood Territory. Pickathon Music Festival is a hippy lovers dream- with folk, rock, singer/songwriter types of music playing on five different stages. This all ages show was super fun.
A weekend trip to Mt Hood is totally doable from Portland. We arrived on a Thursday morning and left Sunday afternoon. We hiked four times, saw five waterfalls, SUPed on the lake, saw the moonrise from Timberline Lodge and did a bike/winery tour.
For more details on our trip, check out our Mt. Hood stories on Travel Mindset!