Clingmans Dome
November 11, 2014
by Jade Broadus
One of my favorite days in Gatlinburg was our first morning in the Great Smoky Mountains National Park. We woke up early, filled up on pancakes and whiskey smoked bacon before packing in the car and driving up to Clingmans Dome.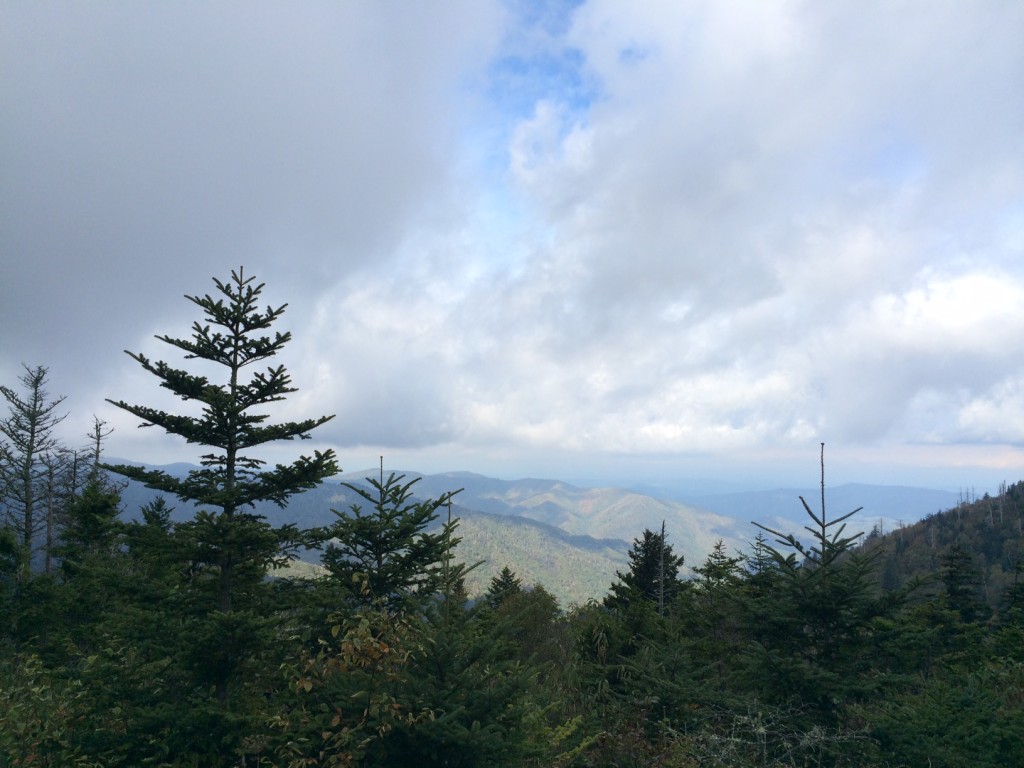 At 6,643 feet high, the highest point in the Smoky Mountains and in the state of Tennessee, Clingmans Dome and the observation tower are two of the most popular spots in the park.
The temperature changed fast from the beginning of our drive to the top of observation tower, from sunshine to foggy and brisk. Luckily we had our suitcases in the back of our car so we pulled out several additional layers and took off on the hike to the top of the observation tower.
When the weather is nice, you can get 360 degree views of the park. I'm sure it looks amazing! Our visit had zero visibility and it looked like we were in a white out.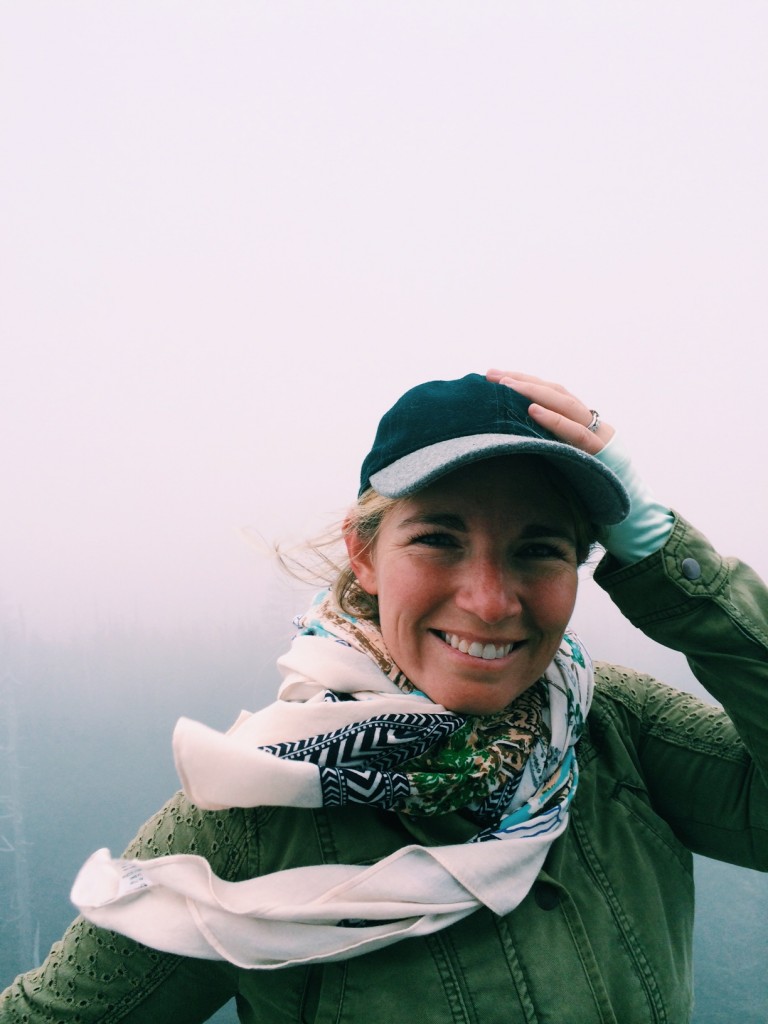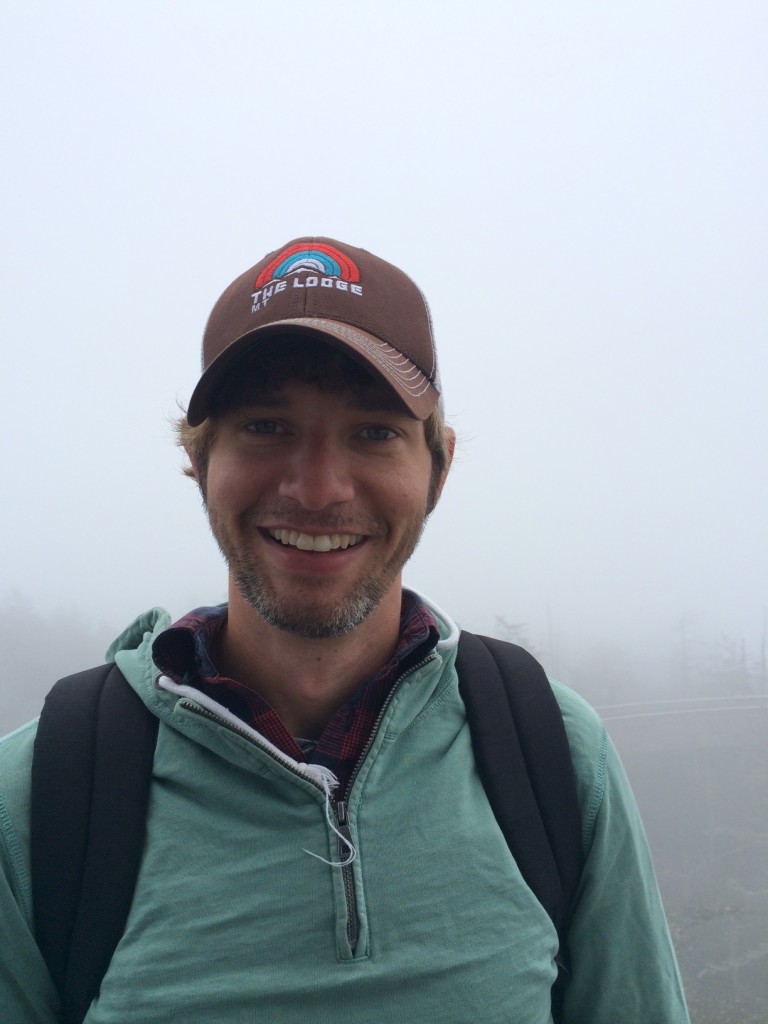 But we didn't mind. We were on an adventure! The fog and mist was really showing off when we hiked back down and you can see why they're called the Smoky Mountains- it really does look like there are fires all over the mountain.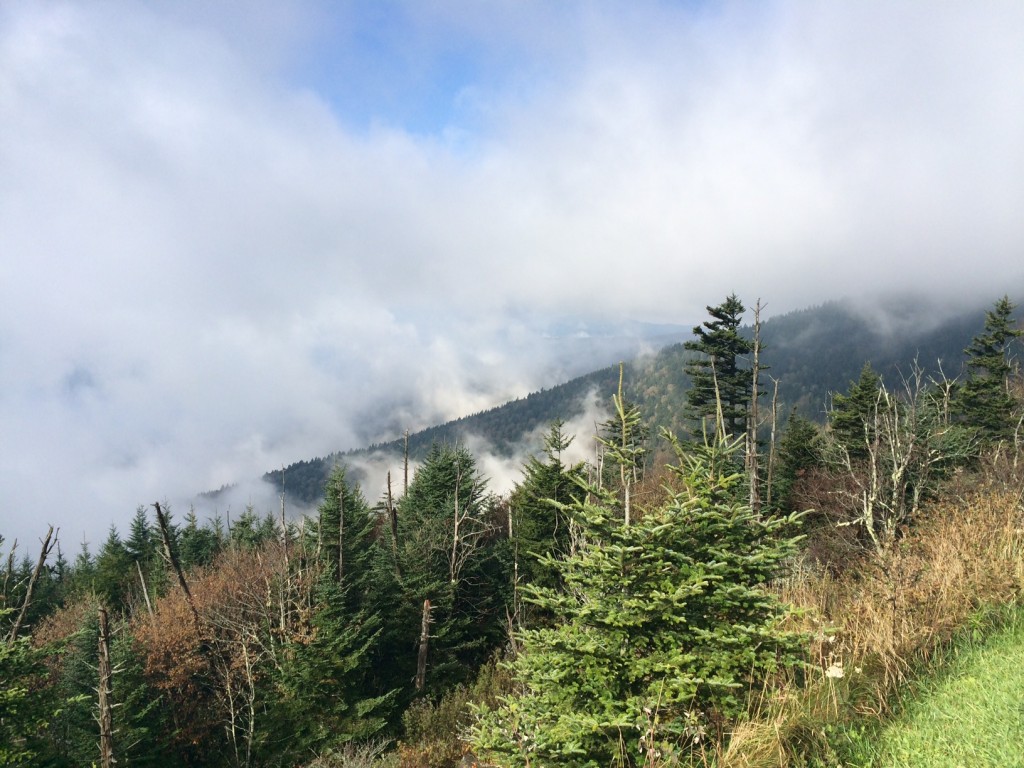 To show you what the view could look like, I found a few images on Flickr CC.
 Tips for visiting Clingmans Dome:
Dress in layers. Gloves, hats, sweaters- all a good idea.
the hike to the observation tower is steep, walk with caution. strollers and wheelchairs are not advised by the Park System.
bring bottled water
if you're taking long exposure shots, bring a tripod with weights so the wind doesn't move the camera
every trip to the observation tower will have different visibility
the weather changes quickly
Fun! Have you been to Clingmans Dome before? What view were you lucky to see?