Redefining Adventure through a White Out on Mammoth Mountain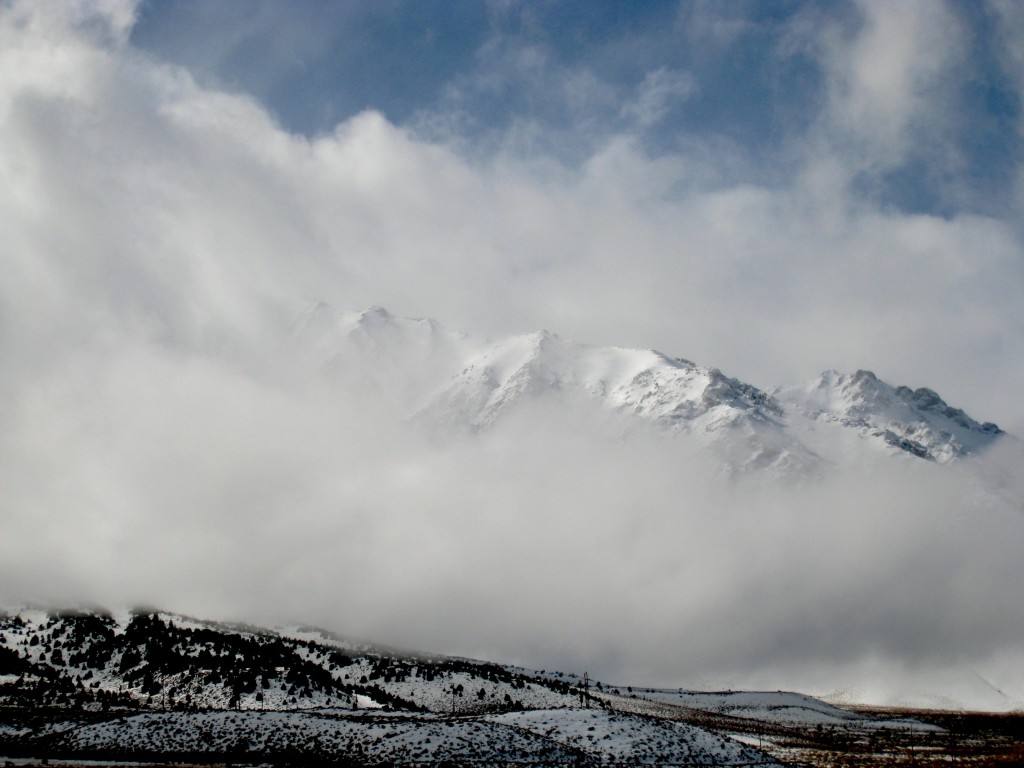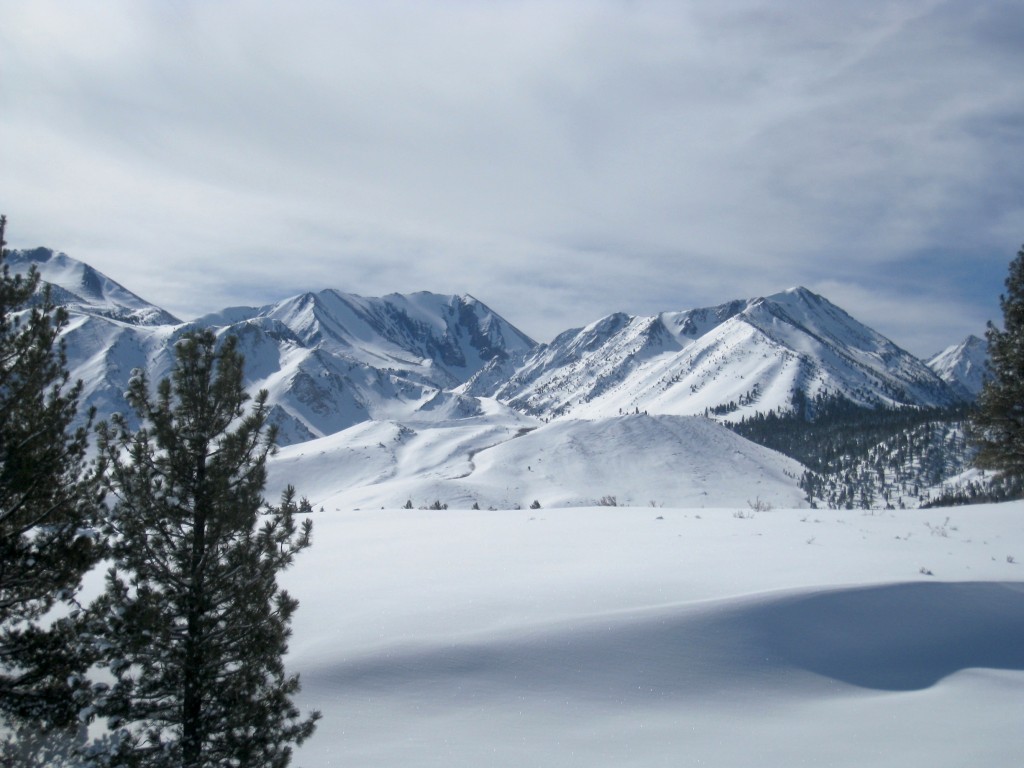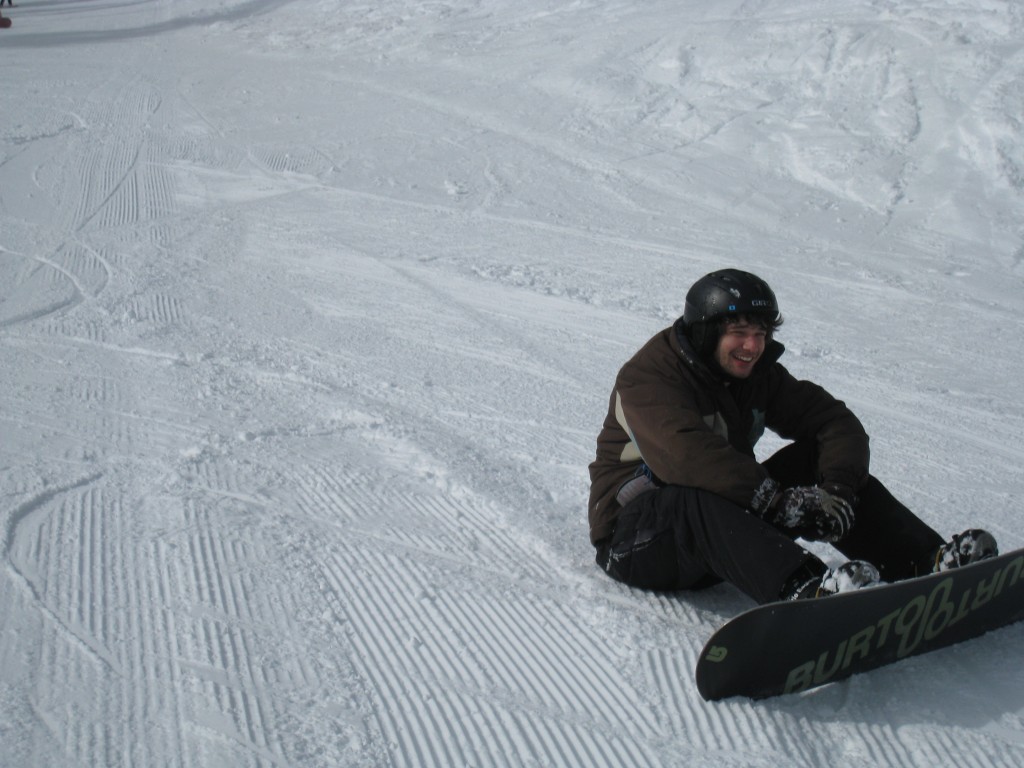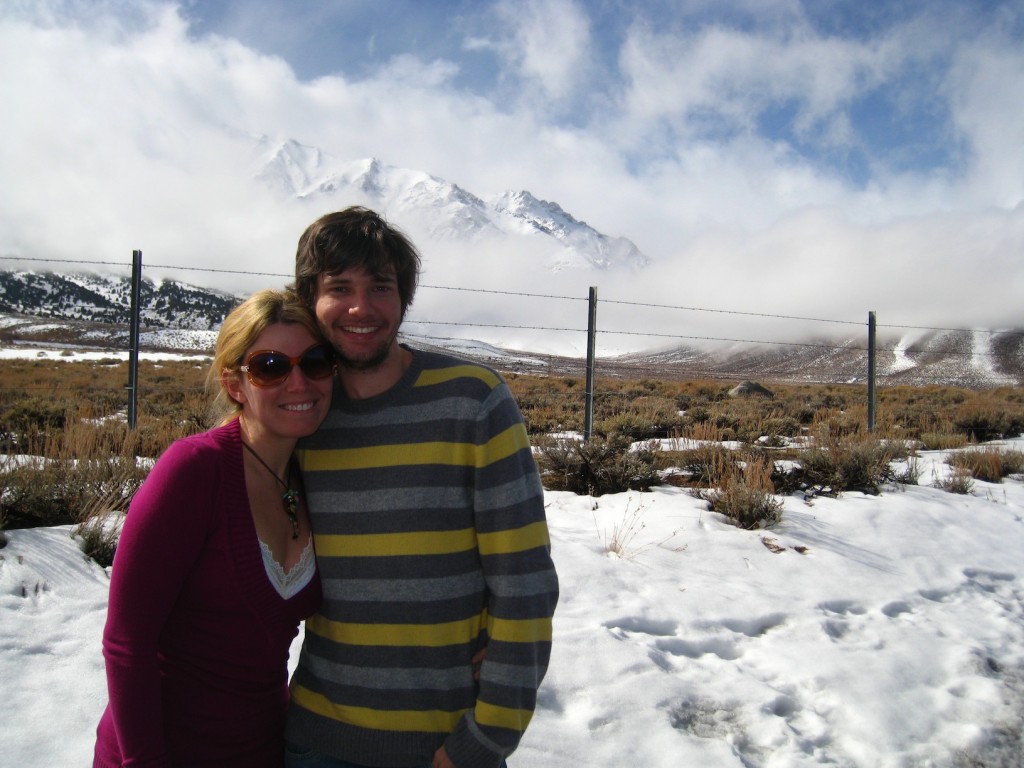 Everyone has a different definition of adventure. Right when I think Bob and I are on the same page and feel like I could answer his definition for him, he does something that completely surprises me and makes me question exactly how well I know him. Most recently we differed when talking about skiing.
Bob's sense of adventure not only takes him skiing on triple black diamonds (do those even exist?!), but it takes him skiing in a white out. The conversation went a little something like this:
me: (looking outside the cabin's window) I can't see anything.
Bob: (putting on his ski boots) Yeah, it's called a white out for a reason.
me: Oh, well, should we get in the hot tub and watch the snow come down?
Bob: (opening the door) No, I'm going skiing.
Just to be clear: My idea of adventure is sitting in a fire-hot, hot tub watching the snow spin around us. Bob's idea of adventure is getting in said spinning storm and trying to navigate through it.
I'm lucky he's still alive.
What is your definition of adventure?
(This photo set was submitted to Budget Travelers Sandbox Thursday Travel Photo series. Check out the other bloggers photos too!)