Skull Rock: Travel Photo Thursday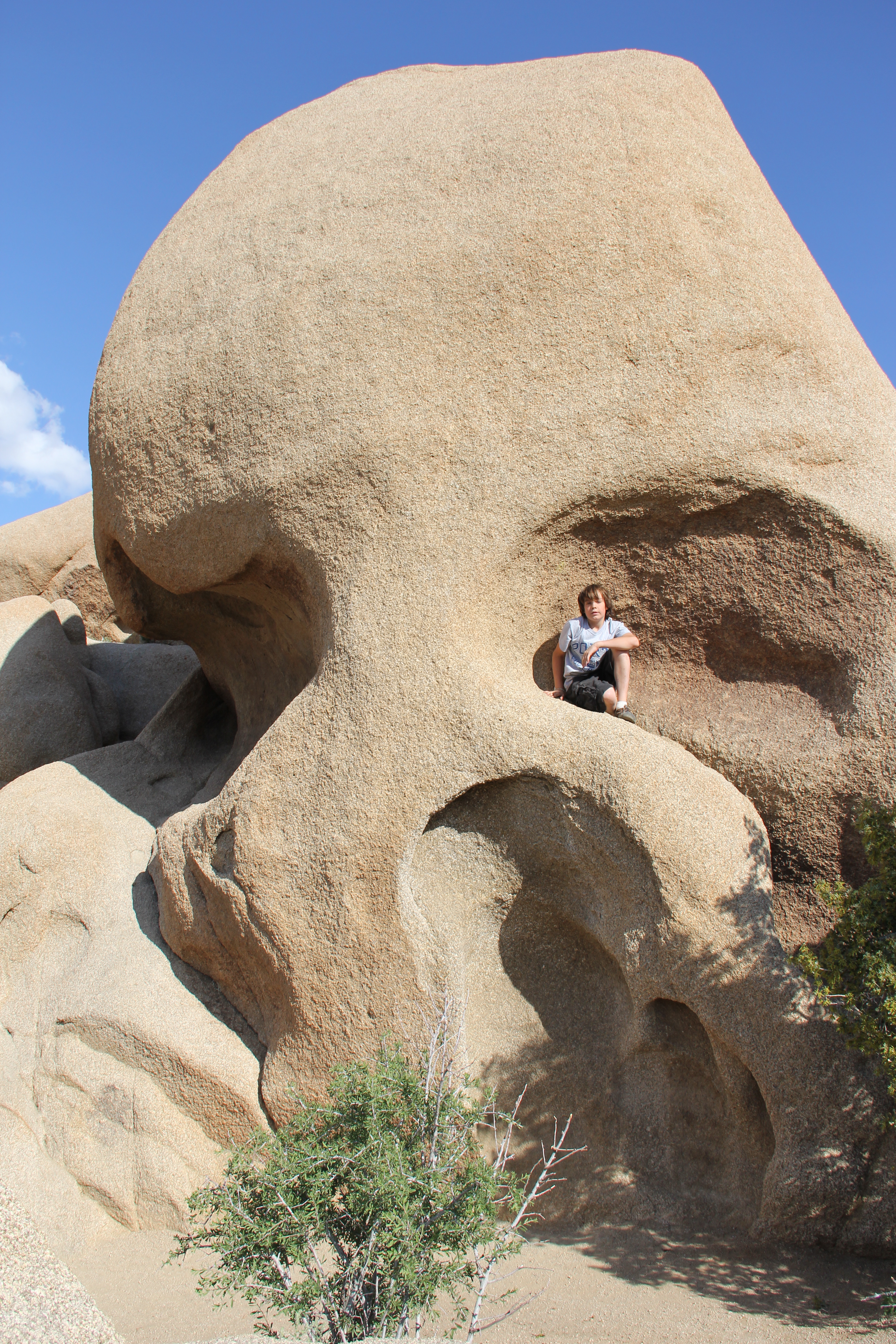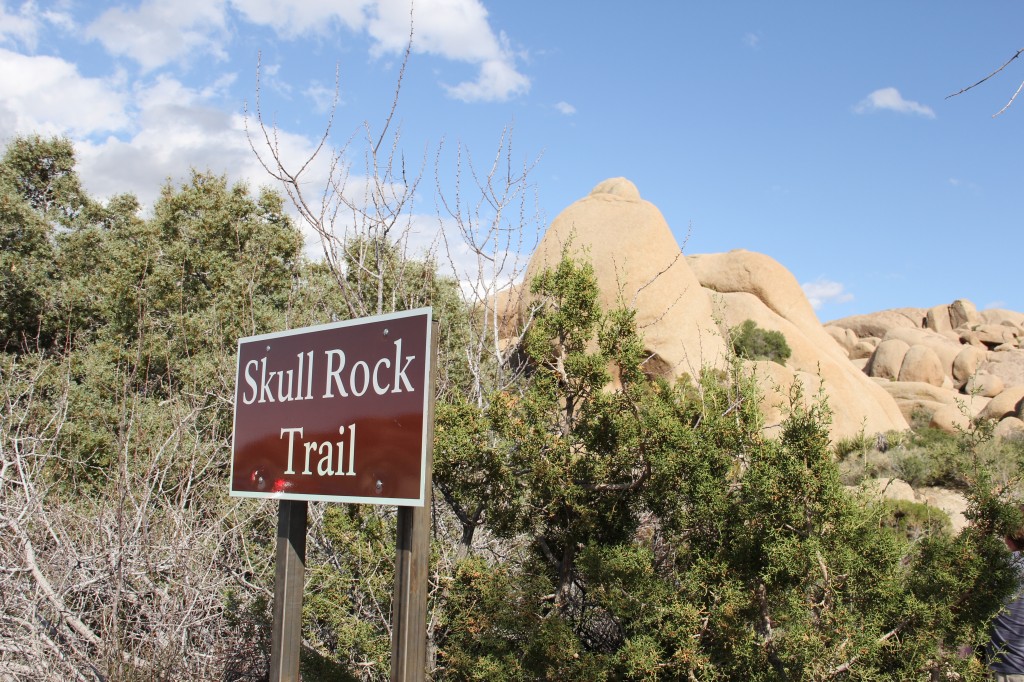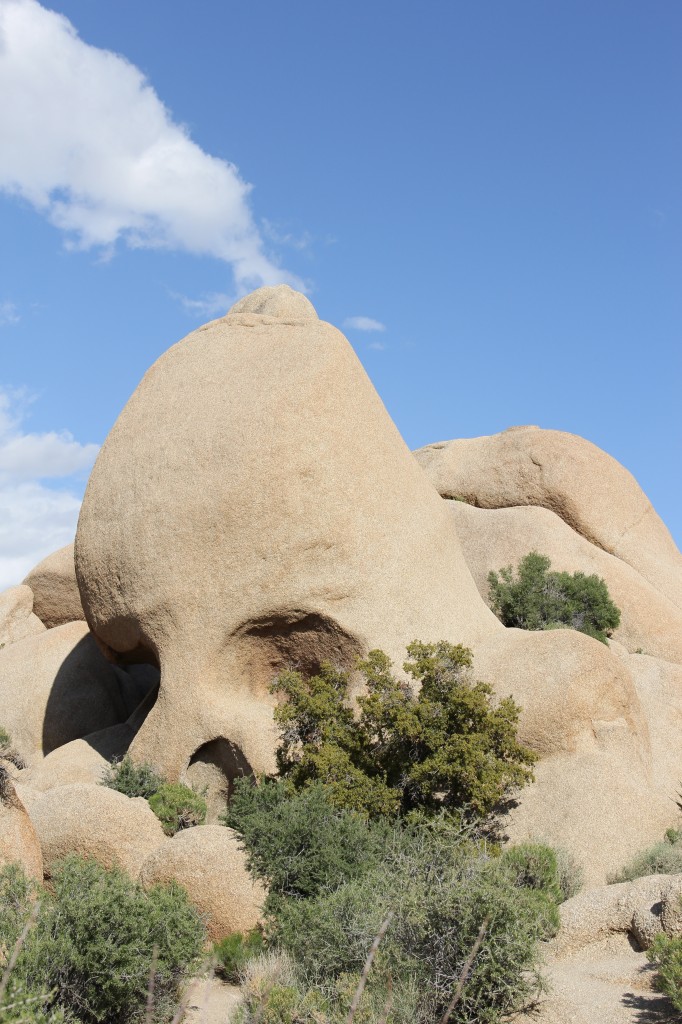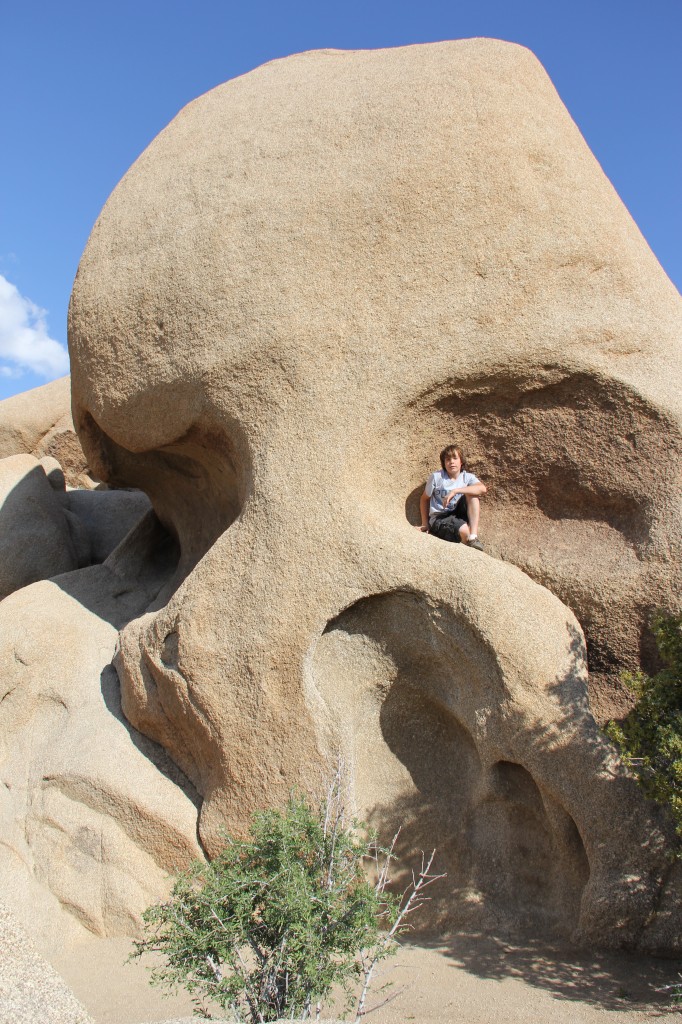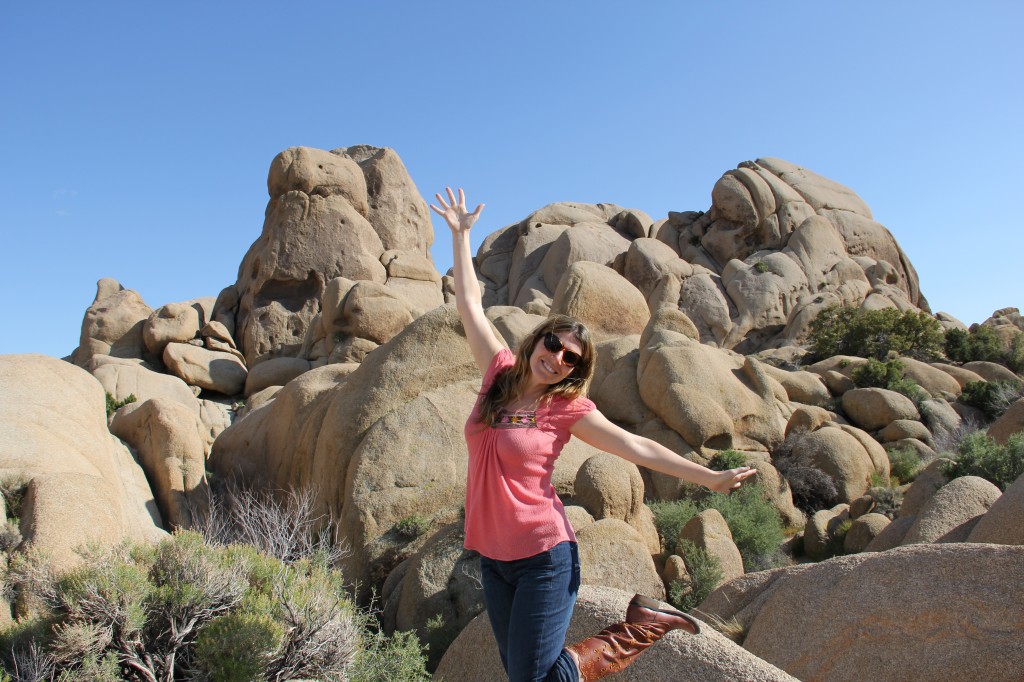 Skull Rock, Joshua Tree National Park
Even though the name says it all, it wasn't until we rounded the trail that I realized how literal the translation was- the rock looked exactly like a skull, the biggest skull I have ever seen! It even seemed like he had a personality- he was one bad ass rock! (And, yes, he is a he, because he looked like he could eat you.)
The rock's unusual shape is thanks to hundreds of rain drops creating some impressions in the granite which caused erosion over time. I'm not exactly sure how long this process takes because the tourist information booklet just stated that it happened "a long time ago", which isn't very scientific or specific but does help aid in the mystery of the whole area.
There are several hikes around Skull Rock Trails- one is only a .25 mile loop and the other one is about 1.7 miles. If you are traveling with small kids or goofballs, I suggest you do the shorter loop and then play around on the rocks. (I was traveling with a 30 year old woman and this is what we decided to do!) But be careful- while we were there one small kid climbed into the skull and fell off. (He was okay, more stunned than anything else.) 
Tip: This area also has clean bathrooms and picnic areas, both essentials when riding around Joshua Tree.
This photo essay is our submission for Budget Traveler's SandboxTravel Photo Thursday. Check out their site for the other bloggers who are participating this week!