SUP in the Colorado River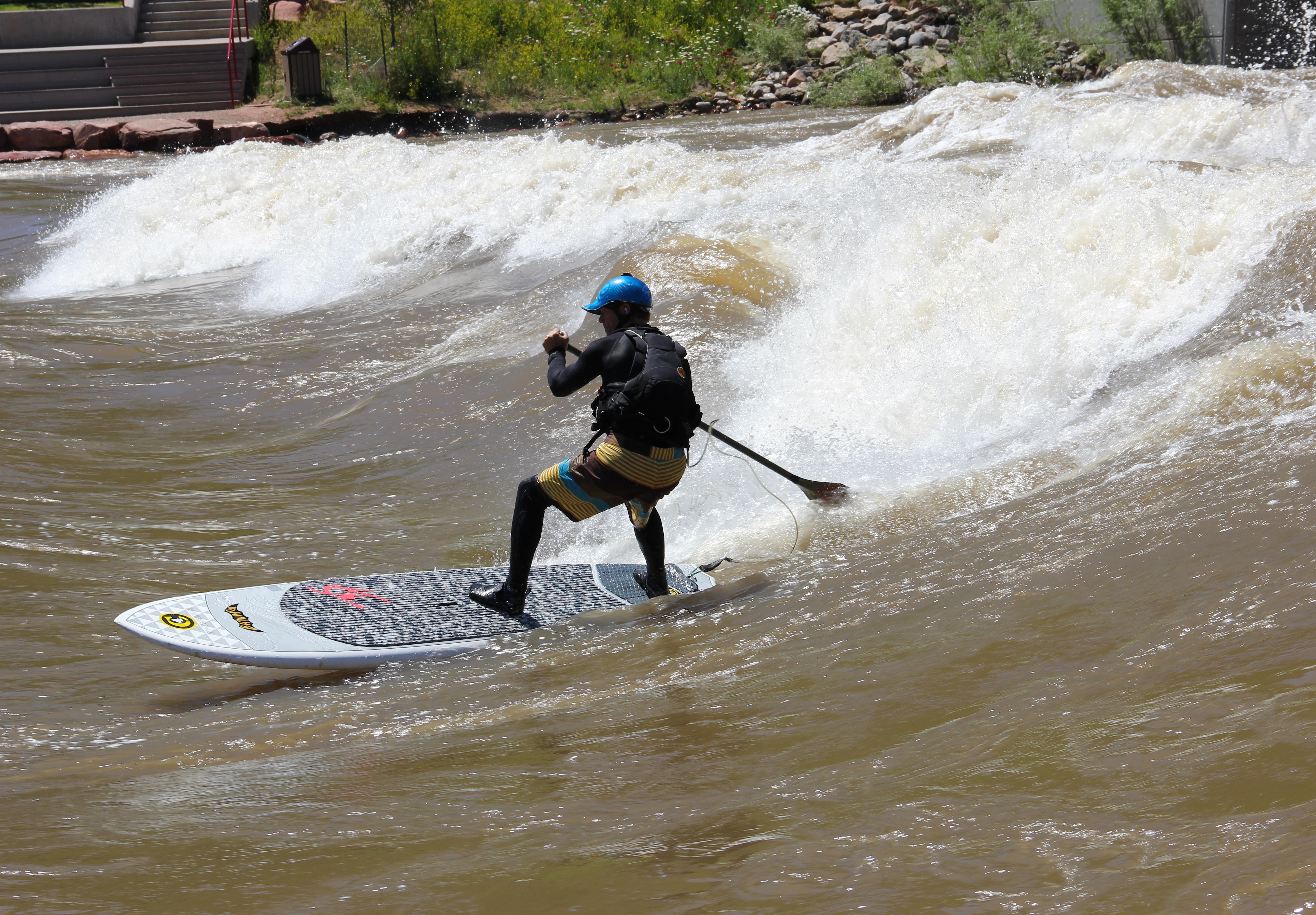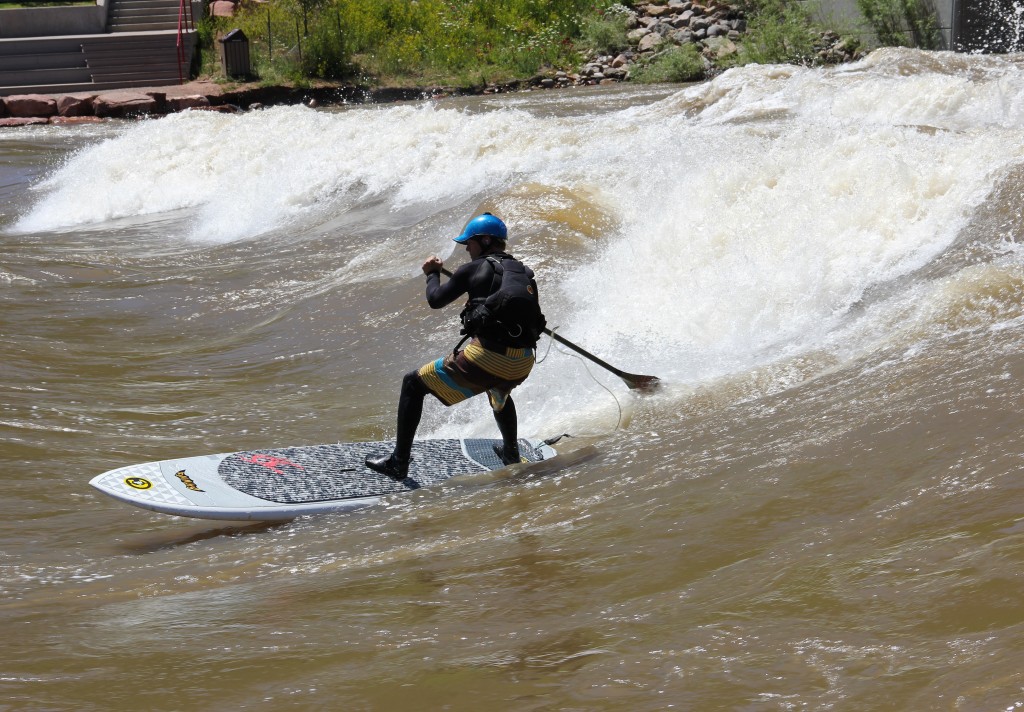 Glenwood Springs has built a surfers paradise in the middle of the Colorado River, a perfect wave that cranks 365 days a year/24 hours a day.  It's man made design allows for several different types of waves across the river, making this whitewater park a great spot for rafting, kayaking, surfing, and even SUP.  On our latest trip to Colorado we got to stop by the Glenwood Springs Whitewater Park and catch up with all-around-outdoor-action-man Charlie Mac Arthur of AspenKayakAcademy.com, basically like visiting China's Water Cube and having Michael Phelps drop by to give some swimming tips.  As a former ocean surfer and now one of the originators of river SUP, Charlie MacArthur is one of the best people to ask about how to surf the river and what to expect when transitioning from the beach to the river bank.
Watch the interview and read up on some highlights below:
Ocean vs River:
The biggest difference between surfing an ocean wave and a river wave is that, with an ocean wave, the water is staying pretty much in place while thewave moves through it.  However, on river wave, the water is flowing past the wave.  Surfing in the Colorado means that the surfer stays in the same place and even with the shoreline, which can throw ocean surfers off at first.
The current in a river wave is way more consistent than that of ocean waves.  Where ocean conditions can change from set to set, or even within a single wave, a river wave is consistent in speed and pressure throughout a ride and the day.
River water is less buoyant, which means wider, thicker boards, even for short boards are better.  Charlie also mentioned that the fins needed to surf the river are different.
Longer rides. Since the waves in a river are fairly constant, extremely constant at the Whitewater Park, the rides last as long as the surfer can keep the wave; the wave doesn't run out like it would in the ocean.
Glenwood Springs Whitewater Park
Eddy Service – The Glenwood Spring Whitewater Park has been designed with eddies, calmer water, running along both sides.  These eddies make it easy to get back to the shore if a surfer looses the wave, and also can be paddled through to get into a wave.
River Etiquette – Since the wave is always running here, there is no need to fight for the best spot.  Even when it's crowded, people take turns at the peak.  This means, no fight for the best position and no struggling to drop in on the pack.
Here's a clip of Charlie just ripping it up at the water park
If you are interested in ripping it up in the river, either Kayak, SUP, or surfing, there are a few sites to check out that give you the river reports.  One that Charlie suggested was Phateye.  It provides updated river reports as well as condition summaries for rivers throughout the world.  Don't be afraid to give river SUP a try, working with someone like Charlie MacArthur, you'll feel both confident and excited to get out into the river.  Especially if you have never surfed before, consider taking a lesson or going out with a guide.  These are fantastic sports, but they're even more enjoyable if someone can critique your form so you can get better, wilder rides.