4 Things that don't have to stay in Vegas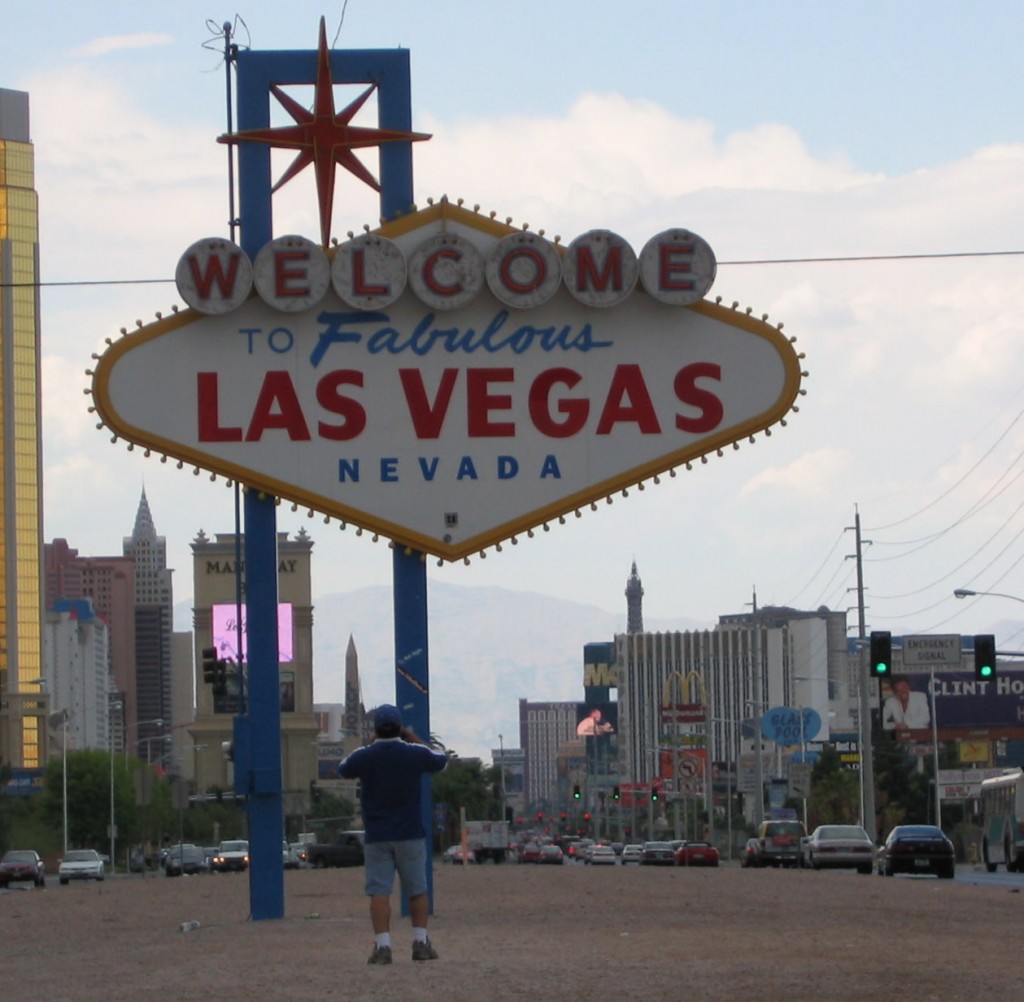 I'm not a huge gambler.
In fact, I've probably logged more hours in Vegas Casinos than most people and all I've ever gambled is 50 bucks. Yes, I'm counting the time I lived there for three months, and that time in college when I met all my friends for Spring Break. I'm even counting all the weekend
Vegas trips from LA
and
bachelorette parties
I've attended over the years. While I like going to Las Vegas and hanging out with people who are gambling (they seem to be having so much fun), I just can't throw my money away like that. I'm just not lucky enough to throw snake eyes with every flick of my wrist or get blackjack beating the dealer.  When I do gamble, it's at the penny slots, where the most you could loss is a dollar. And, I'm not even real comfortable with that.
Unless you can count cards or are just really lucky (I know people who are), Vegas can break you- and since you're not as sexy as Bradley Cooper in The Hangover, the experience can leave you with some stories you might not want to tell anyone.  After 24 hours of gambling, drinking, dancing, gambling some more (and this time because you are feeling lucky), I have to get out of the hotels and outside to a place where I can't hear the slot machines and lounge singers, where my lungs can breath smoke free air, and where I won't mind being tagged in pictures on Facebook. The good news: the glamorous hotels aren't the only reason to visit Vegas, and winter is the perfect time to get out and explore.
4 Things that don't have to stay in Vegas:
Go Hiking
About a forty minute drive from the strip,
Red Rock Canyon
National Park is the perfect answer to a late night party session or a place to burn off a few calories before hitting up the buffets again. With many hikes available at all skill levels, this really is a family friendly activity, with the chance to see some of the 200 different natural wildlife in the area.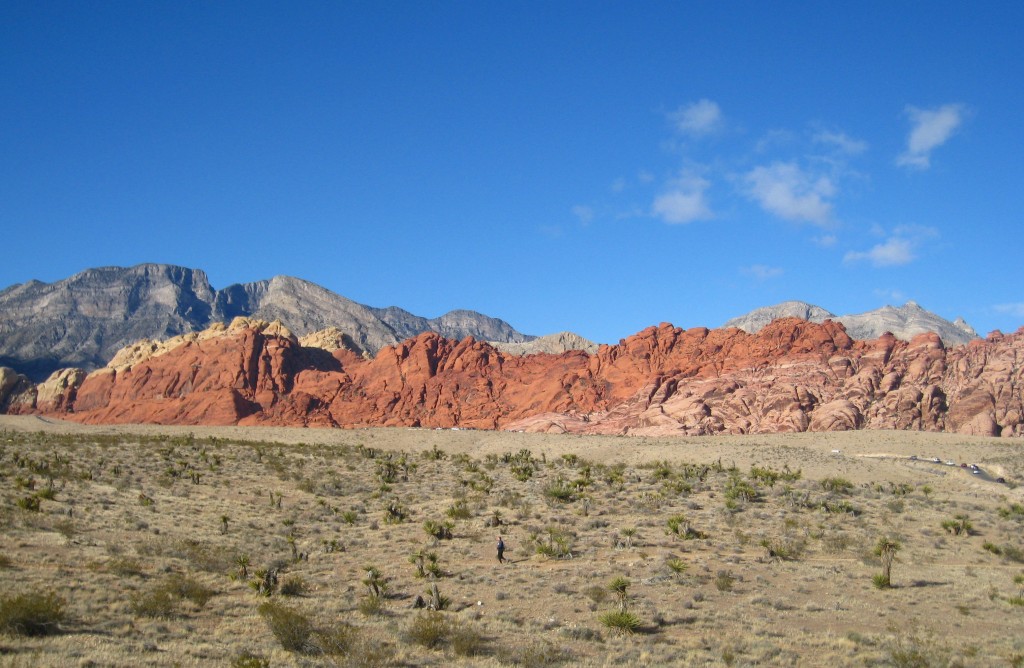 Go Skiing or Sledding
Another short 35 mile drive away and you are nestled in the mountains, feeling far away from the bright lights of Vegas strip.
Mt. Charleston
offers several options for fun in the snow. Skiing will cost a relatively cheap $80 bucks (for lift ticket and equipment) or bring your own sleds to speed down Foxtrail Picnic hill for free. Either way, you are sure to have a lot of unexpected fun.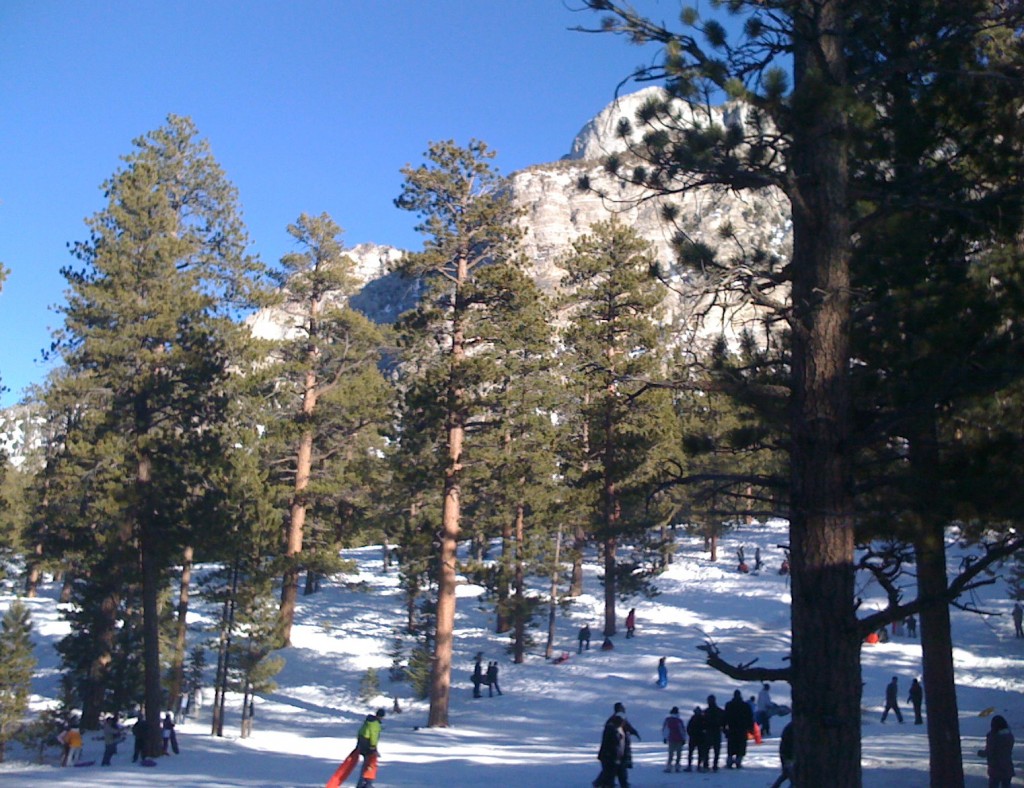 Go Fishing
While many people retreat to
Lake Mead
during the brutal desert summers, the lake is also a wonderful spot for fishing year around. With only a small chance of rain fall and fairly mild winters (daily average 50 degrees), renting a boat or jumping on a charter is a great way to see this beautiful lake and surrounding wildlife.  If you want to escape Vegas for the night, sleep on the lake in a house boat or stay nearby at one of the 5 star resorts.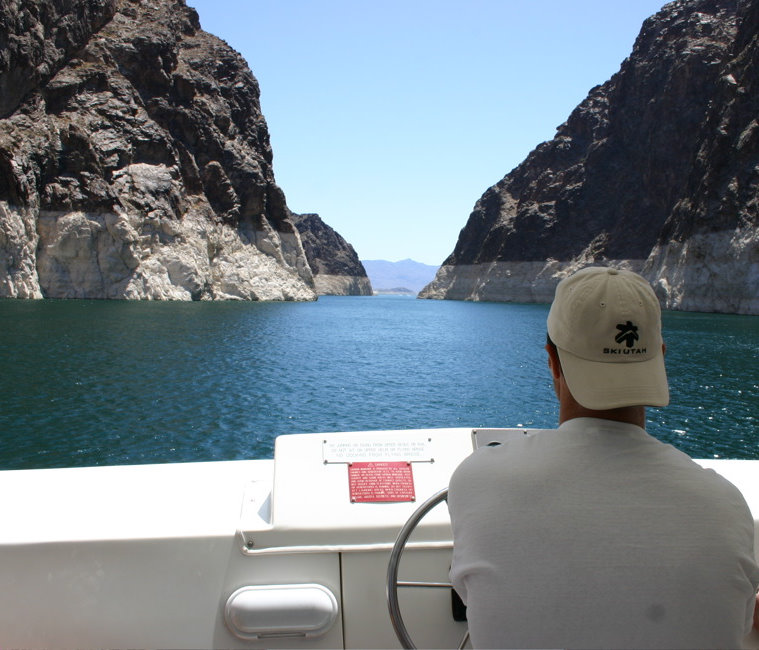 Visit Area 51
More of a day trip  than an easy detour, 
visiting Area 51
is, if nothing else, the most thought provoking experience you could have while in Vegas. Once you get out of the city, the road leading to Rachel Nevada (aka the small town outside of Area 51) is long and quiet, with many great alien signs and picture ops along the way. Even though you are mainly in the car the whole day, this was a really fun road trip. Maybe it's the feeling that you might uncover something that the government doesn't want you to know about, but it is thrilling nonetheless. Make sure to take a photo of the infamous "back gate" and grab a cup of coffee and hear some stories from the locals at A 'Le' Inn.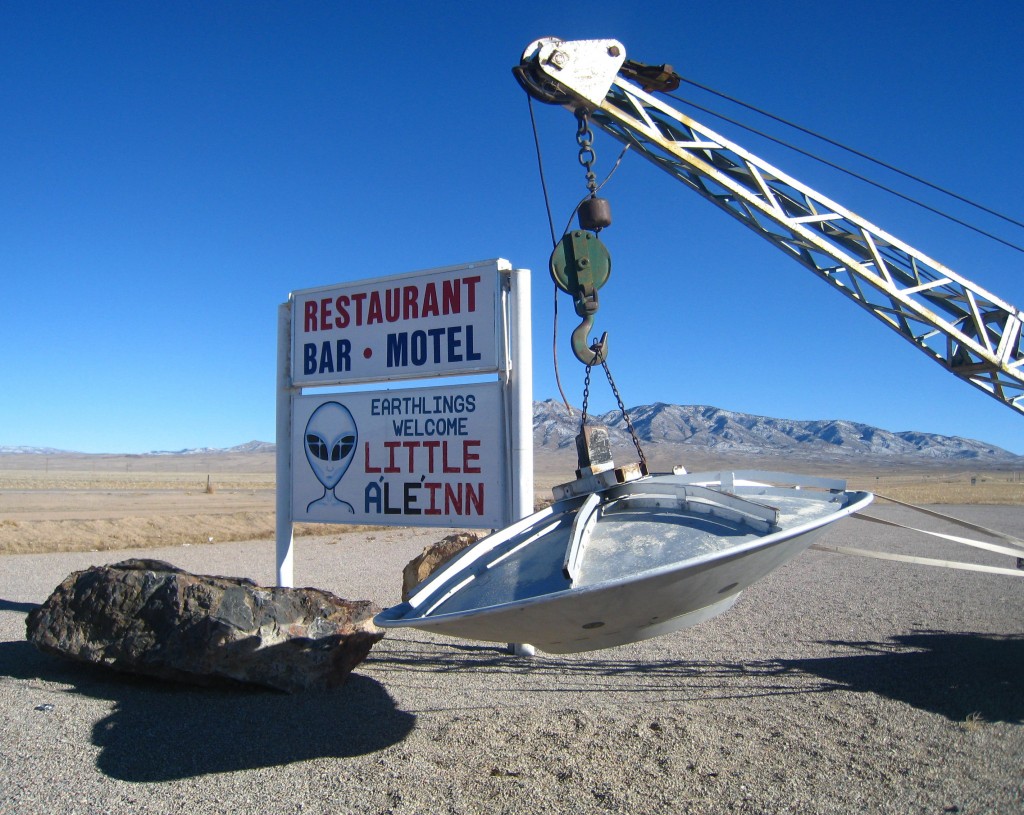 With the exception of Area 51, all these activities can be done during the day, for a few hours before heading back to the casinos and clubs. If you are looking for something to do in Vegas that is a bit off the beaten path and still a must-do experience, choose to fill your days outdoors.   Relive your winning hand or that awesome DJ at one of Vegas' hottest dance clubs while hiking or sledding. By choosing one of these non-Vegas activities, you will definitely have more unexpected stories to tell friends once you are back at home. This time, what happens in Vegas, doesn't have to stay in Vegas.