Road trip to Malibu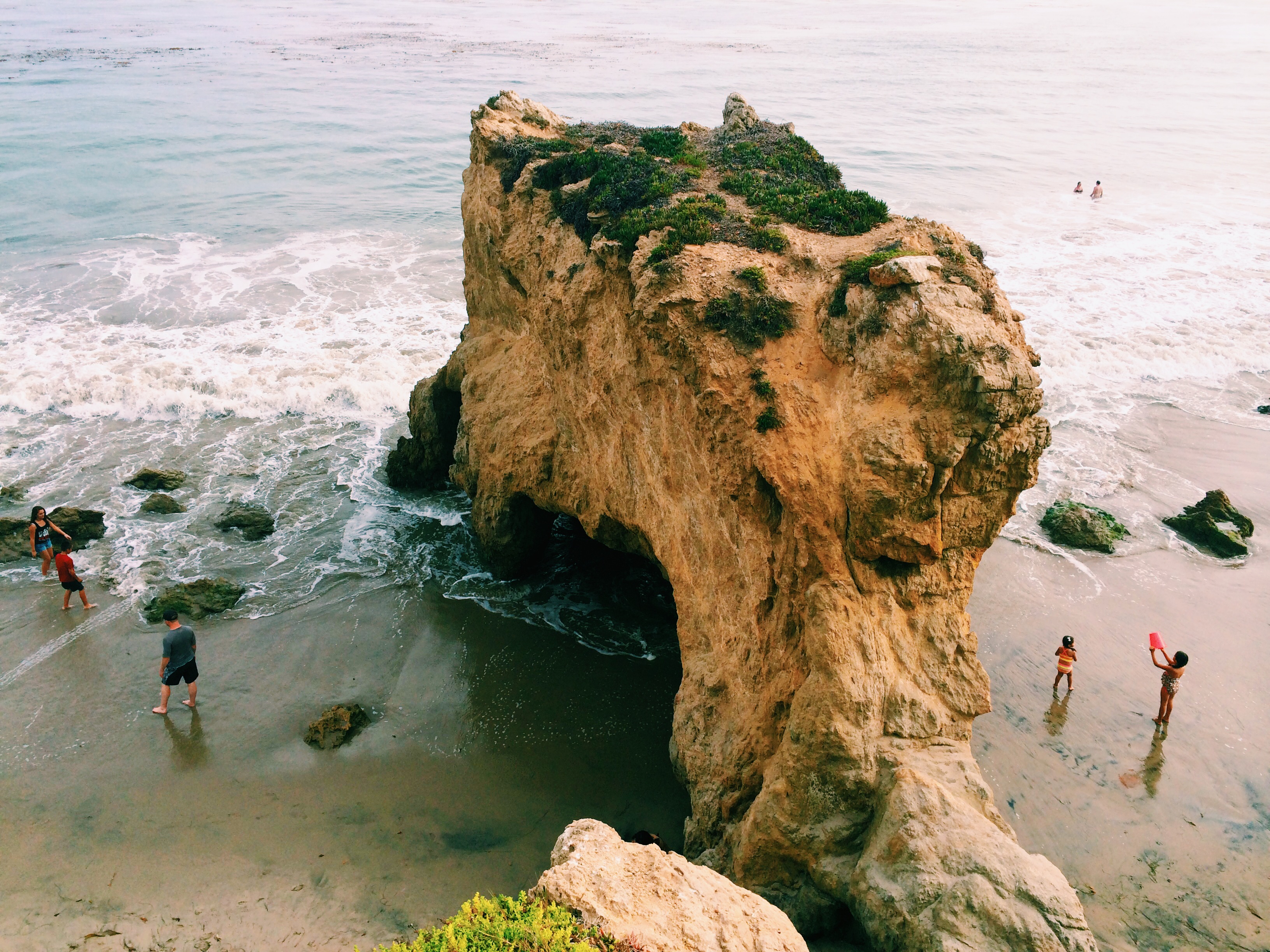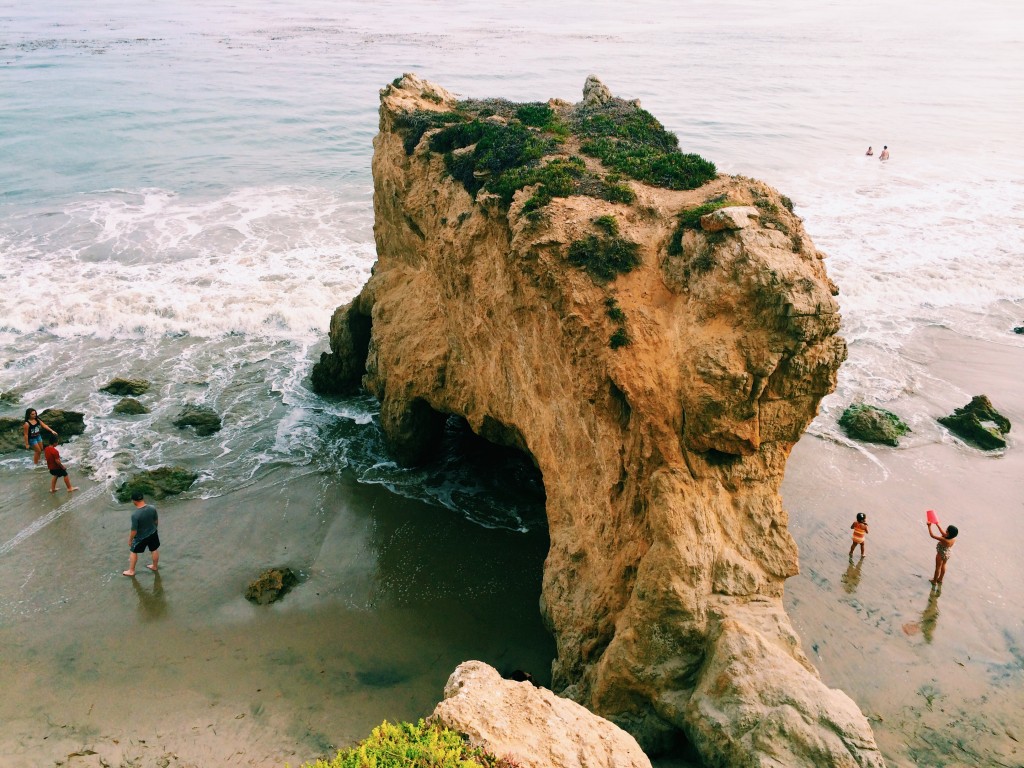 We're really lucky to live in such a beautiful city. Waking up on the 4th of July we had zero plans. Should we go to a BBQ, the lake (like we did on Labor Day last year), take the train down to San Diego or road trip up the coast? The possibilities seemed endless.
Always a sucker for a good road trip, I begged Bob to do that. After a few minutes of searching for other things to do online, Bob agreed that a road trip to Malibu was our best bet. Seconds later, we confirmed with Spencer (currently the third Vagabond) and we were set.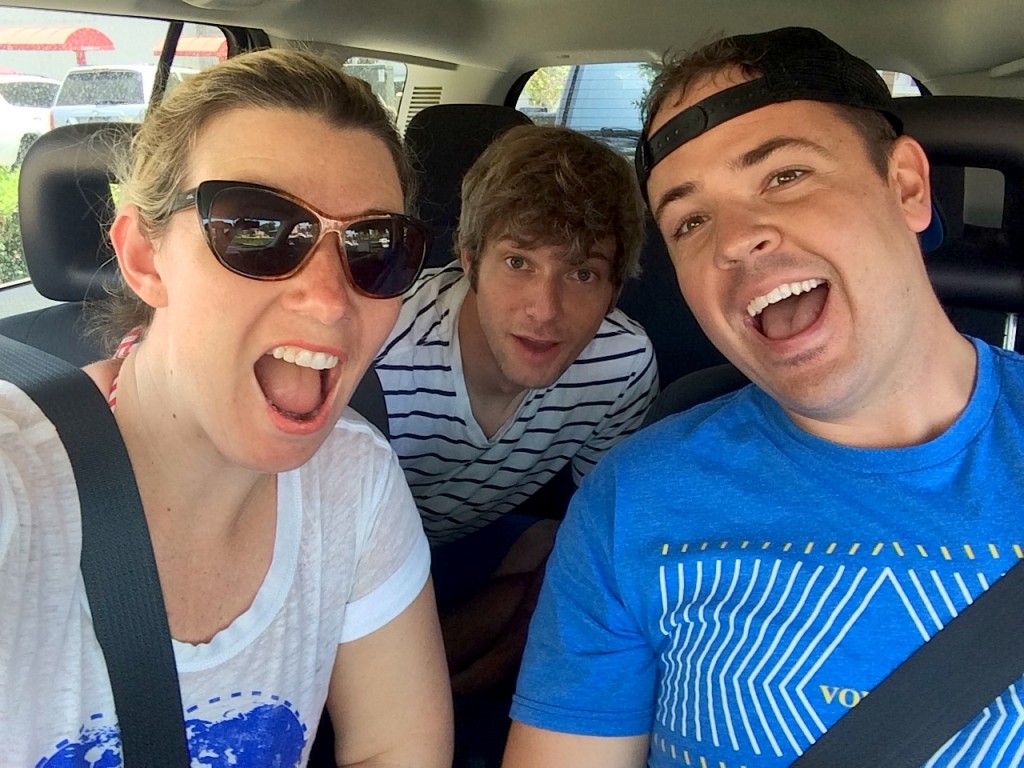 The sun was super bright on this side of the mountains but once we got over to Malibu it was a bit overcast and cloudy. No worries, we joined the hundreds of other people who were hanging out at the beach.
Bob invented a game to play while jumping over waves, Spencer laid in the sand taking pictures of his white knees and I laid back blissfully listening to the waves crash on shore. Beach days are the best days.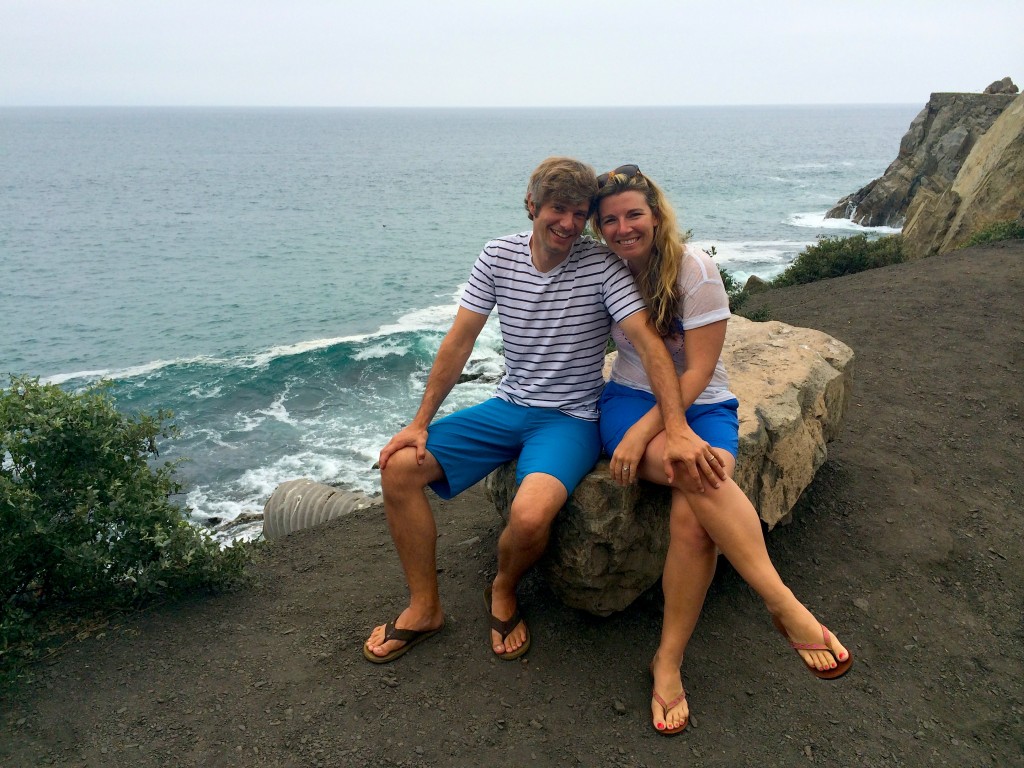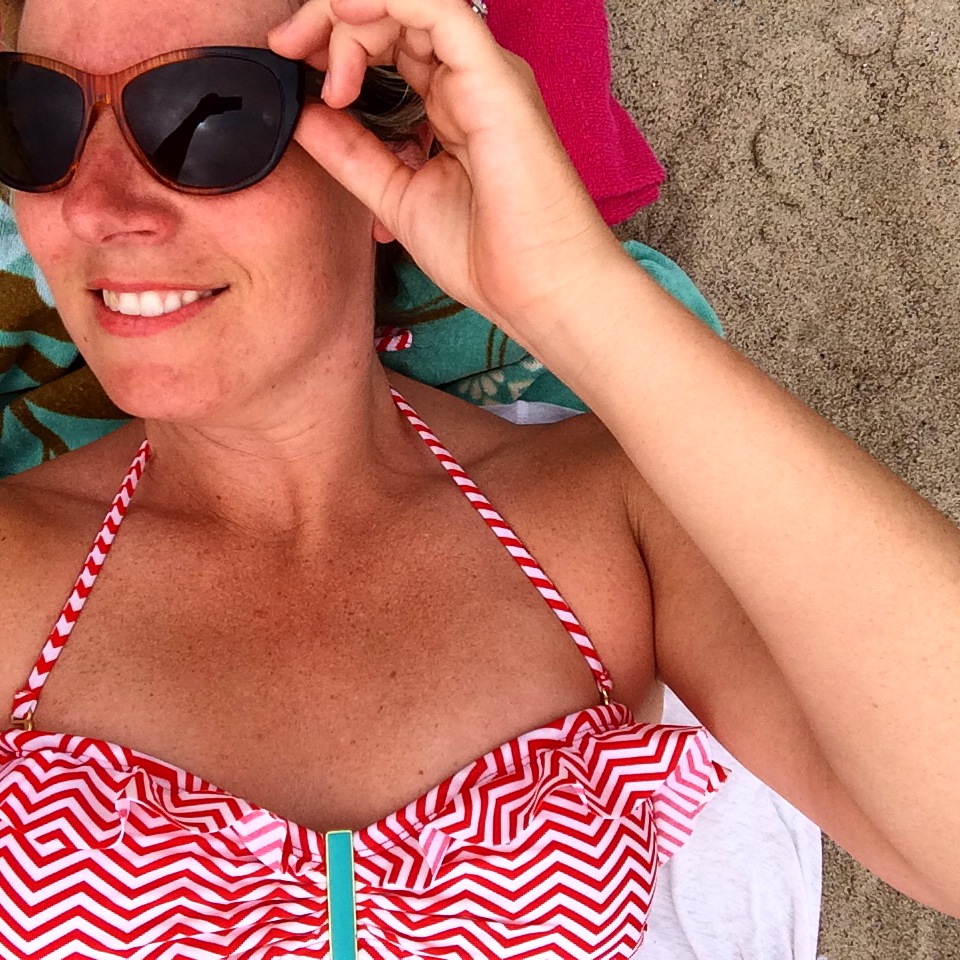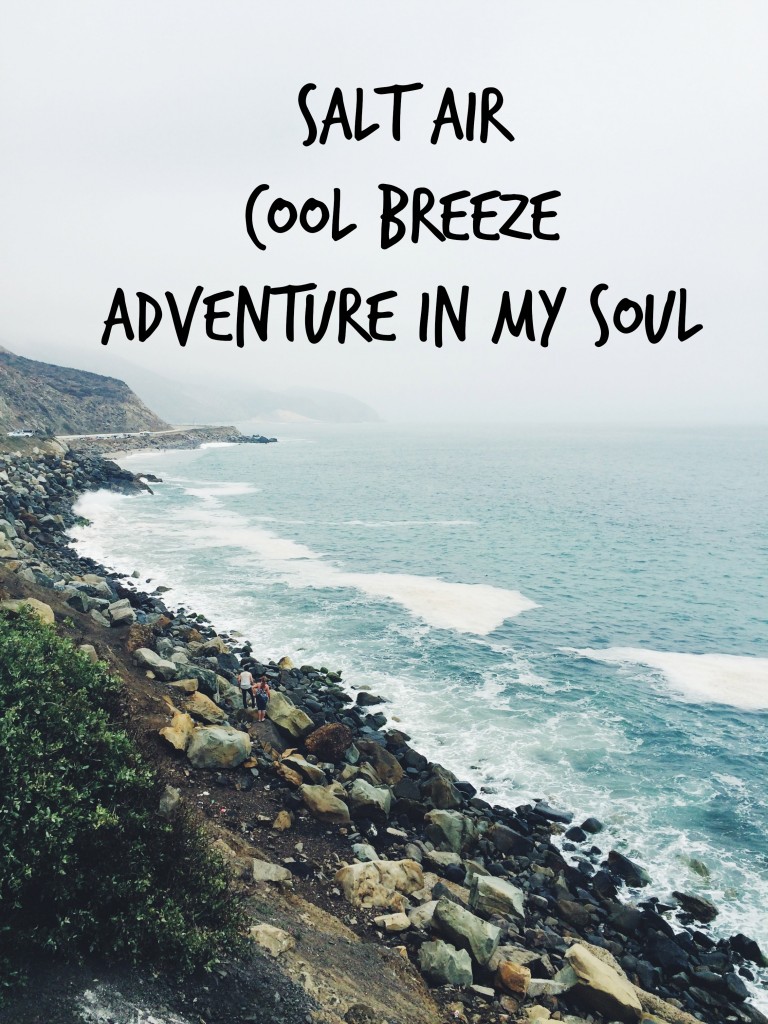 After an hour or so, we decided to stretch our legs and conquer the mile high (not really a mile but felt like it!) sand dune. I imagine when the sun is out and the heavy marine layer isn't around that you could see up and down the coast for miles. I enjoyed the challenge of the hike, which my physical therapist probably would not be too happy for me attempting but screw it I need to build muscle and that was what I was doing!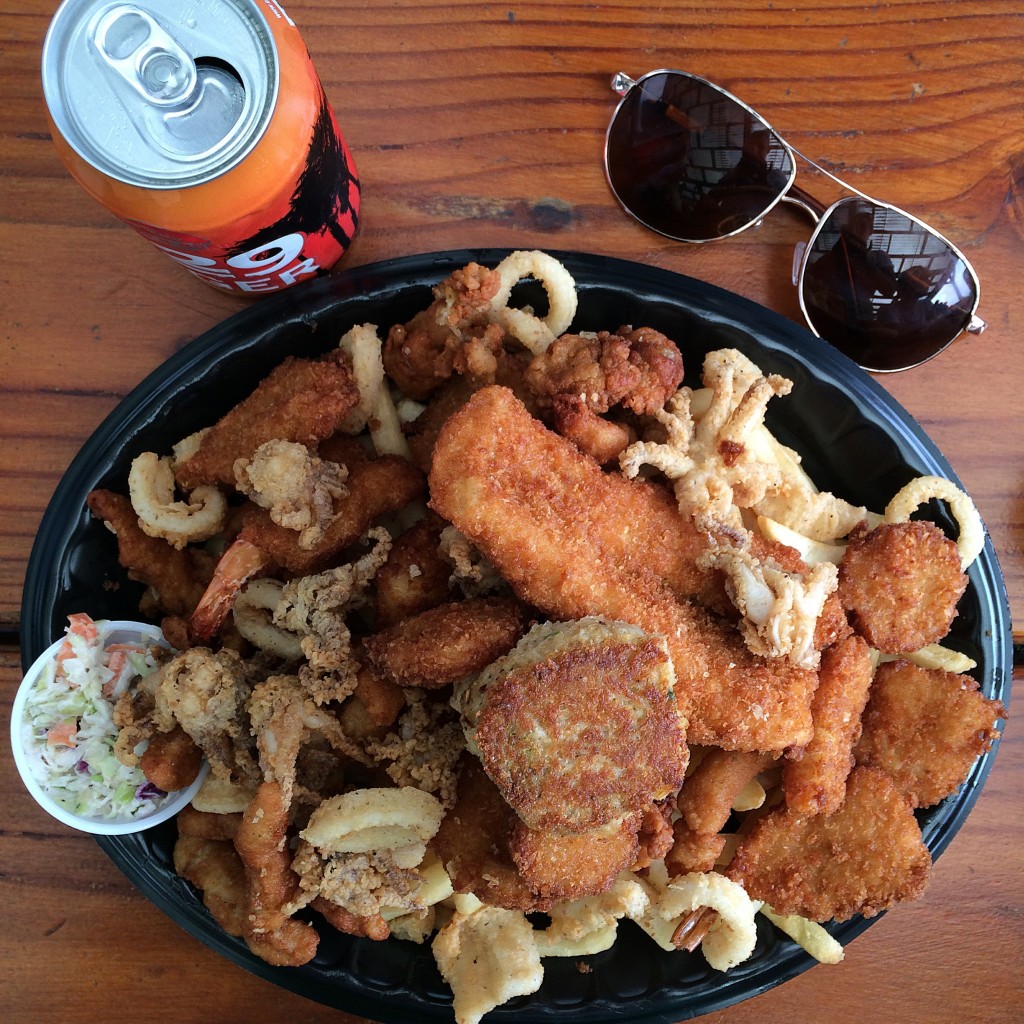 Food and beer was much needed after we conquered the dune and Neptune's Net was on our radar. Spencer had never been so we were happy to show him what he's been missing this whole time. Fried seafood platter and a couple of local beers were ordered and enjoyed.
Our last stop of the day was to El Matador state beach. This is definitely one of my favorite beaches in all of LA county. Cool rock formations and caves that are covered with the rising tide. Bob and I took our chances against the strong current for a few crazy photos.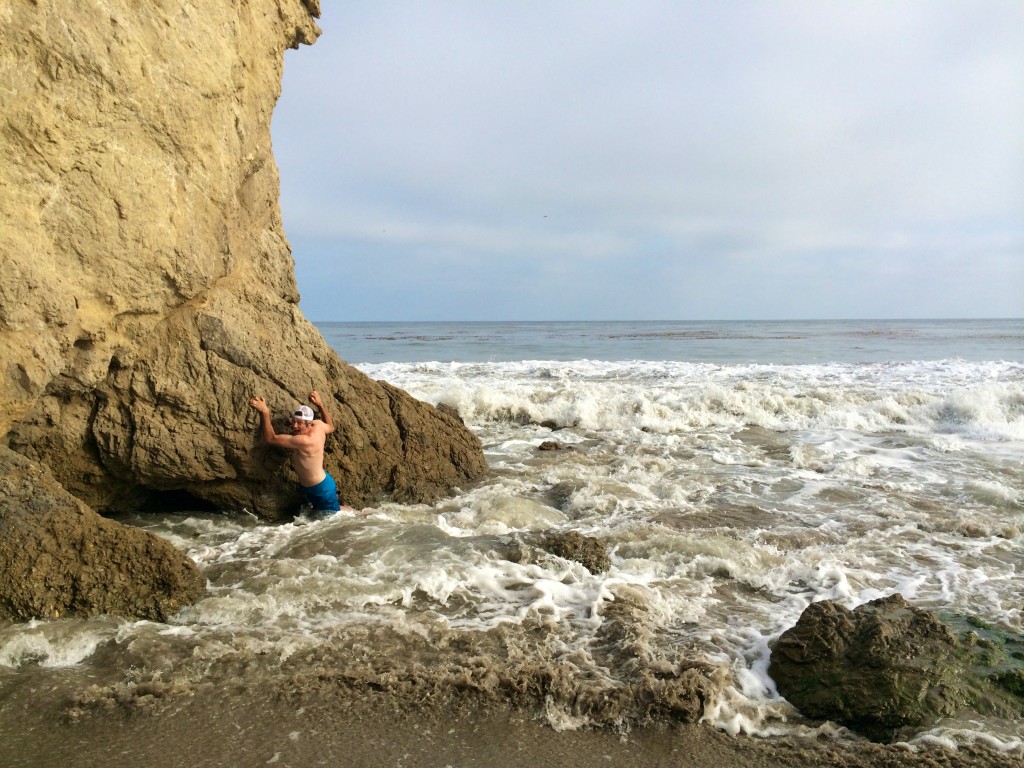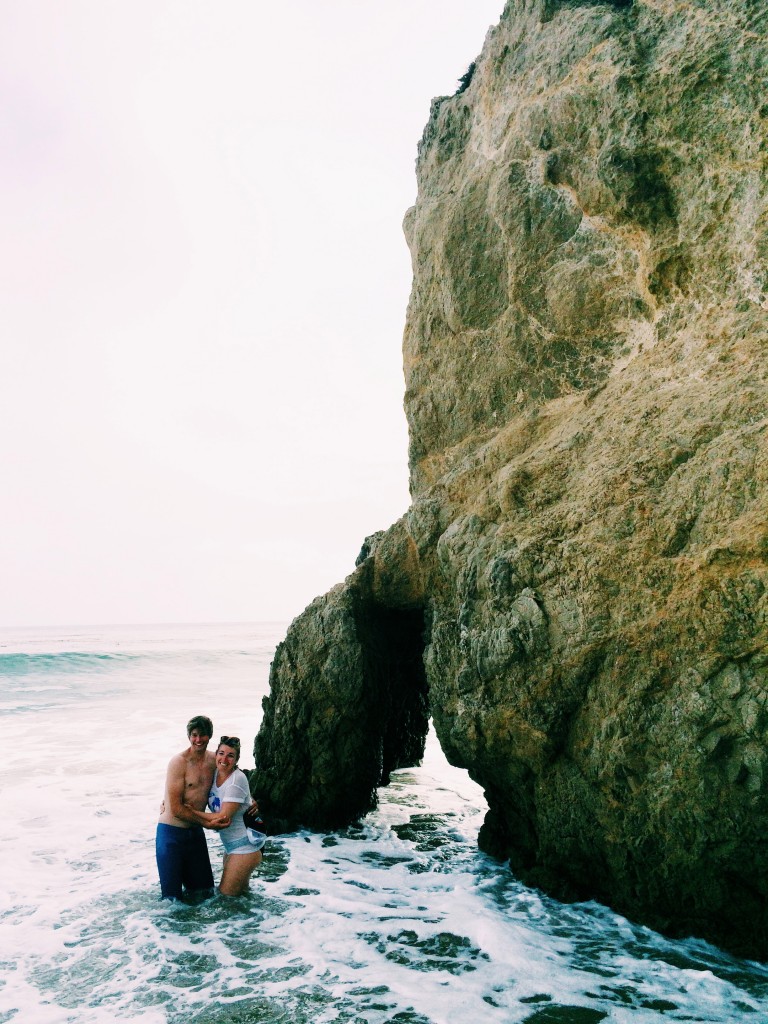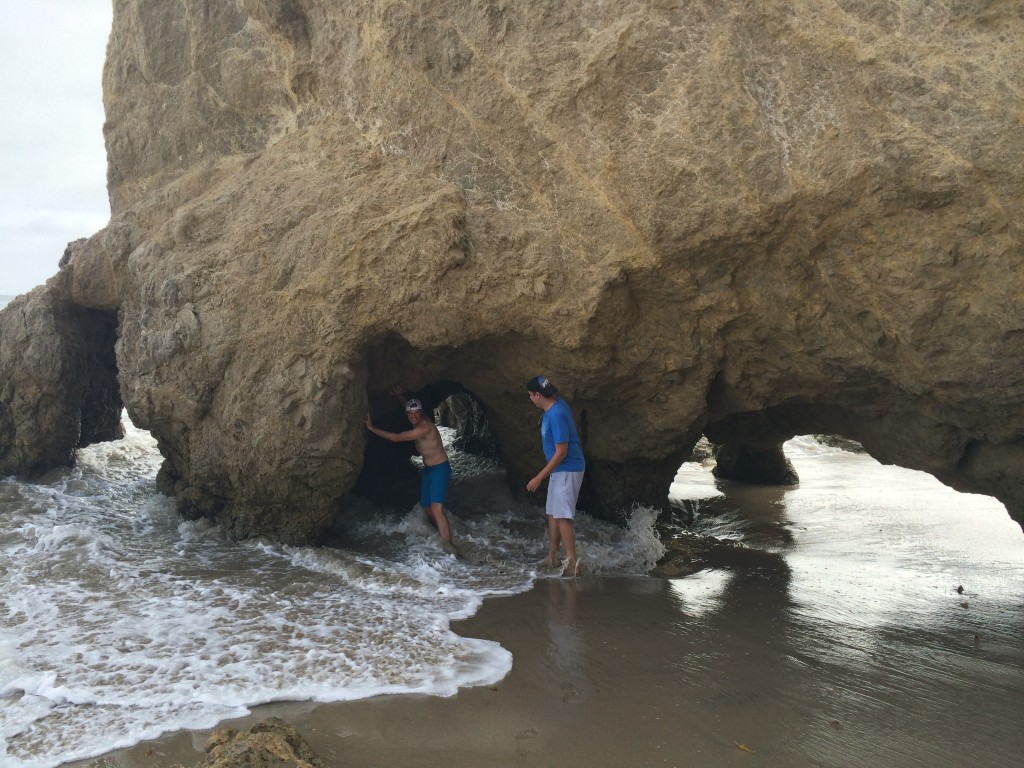 We hit a little traffic on the way home but that didn't bother us. We had sun-kissed shoulders and adventure on the brain. I felt super lucky to spend 4th of July in my favorite place. How'd you spend the 4th?