A Totally Steaming Tourist Attraction: Gastown's Steam Clock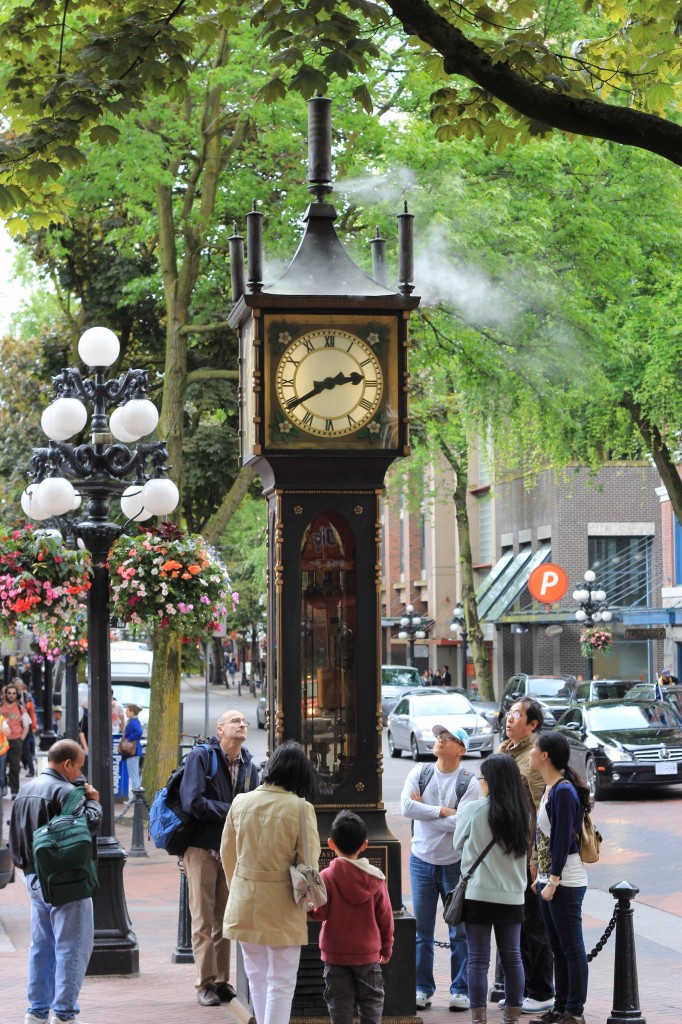 There is something about a tourist attraction that both excites me and makes me cringe. Most times, of course, I want to see the attraction too- I've either read about it in history books, like when we went to the Colosseum in Rome, or lesser known ones I've read about it in a travel book or blog, like Gastown's steam clock in Vancouver, to see for myself what all the talk is about.
Some tourist attractions live up to every expectation- whether large or small. This steam clock was one with little expectation but really cool in person.
The Gastown Steam Clock was built by Raymond Saunders in 1977 as part of a rejuvenation of the Gastown area. Local businesses and residents actually funded the project as a tourist attraction for their neighborhood. Raymond Saunders has built several other steam clocks around the world, including one in Japan and one in the US.
I like this photo because it looks exactly like what you think a tourist attraction of an awesome clock would look like- tourist standing all around, admiring and bewildered with the steam. I mean, ultimately it is just a clock– but a cool clock that is powered by steam engine. If you happen to be in Vancouver, check out the Steam Clock and the colorful row of houses in Gastown. The neighborhood, and the steam clock, quickly won over my heart.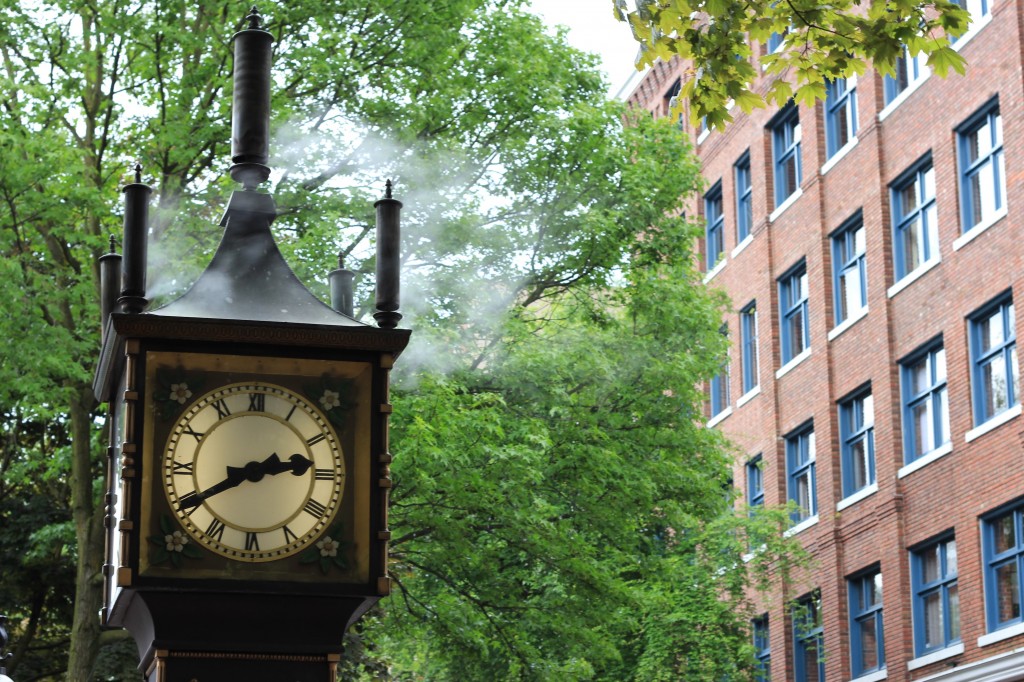 These photos were submitted to Budget Travelers Sandbox, Thursday Travel Photo series. Be sure to check out the other bloggers' photos too.