Best Mexican Food Slopeside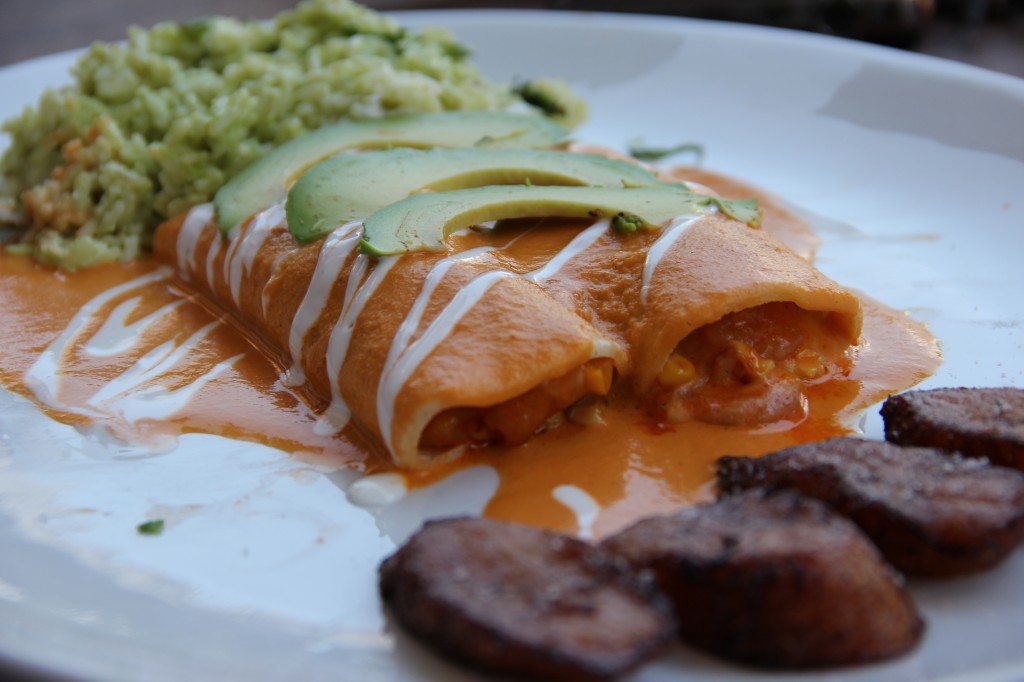 I know what you are thinking, "Mexican food and ski slopes… have my dreams come true?" And, the answer would be yes.  I mean, after I get off the slopes, tired from an awesome day of hitting the snow*, I can't think of anything else I'd rather put in my belly. Give me a taco, burrito or quesadilla any day over an old bowl of chili. Yeah, yeah, yeah, I get it- people like soup when they are cold. Have you heard of chicken tortilla? Put a little avocado, cheese and tortilla strips on top and you are good to go!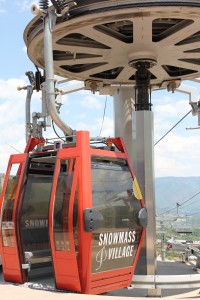 So, you can imagine my excitement when we walked up to Venga Venga and it overlooked the slopes in Snowmass, Colorado. I can just imagine this place covered in snow, wearing ski pants and my boots and walking in to the smells and warmth of Mexican food. The balcony area is the perfect place to grab a taco and watch the skiers and snowboards coming down the mountain. Even if the food was just mediocre, the atmosphere and location would make it a go to when visiting Snowmass.
Luckily, the food holds it own against the incredible scenery and would make me drive out to the middle of nowhere in order to taste it. Four words: Shrimp, Bacon and Cole Slaw. Need I say anymore?! The special of the day was Shrimp Alambre, which is shrimp tacos topped with bacon and cole slaw- I couldn't say no!  The bacon taste is light at first, but combined with the cole slaw, it's a great smokey flavor that lingers for awhile. Besides being absolutely delicious, the mix of ingredients and flavors was really unique.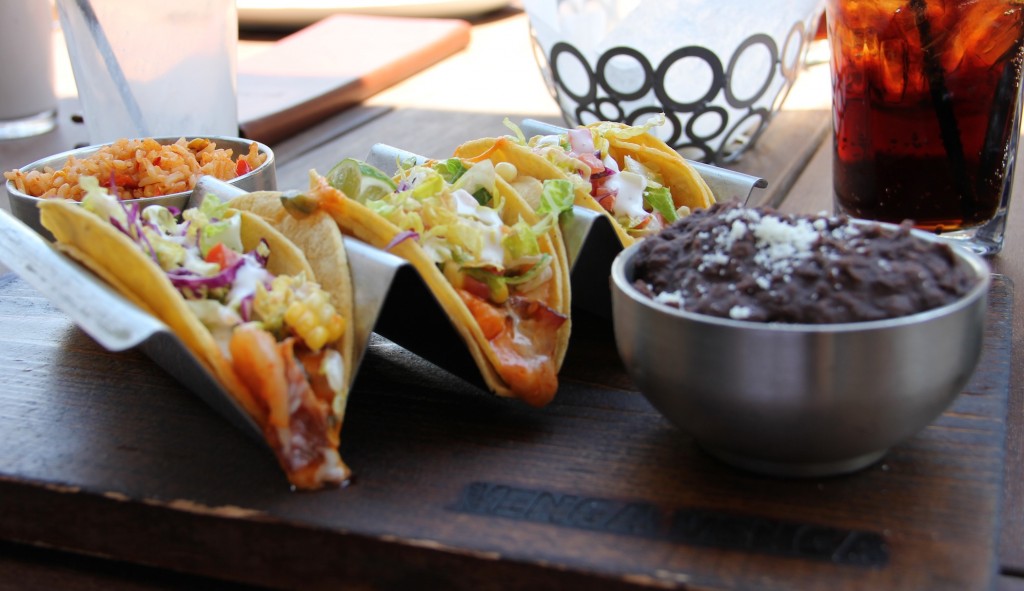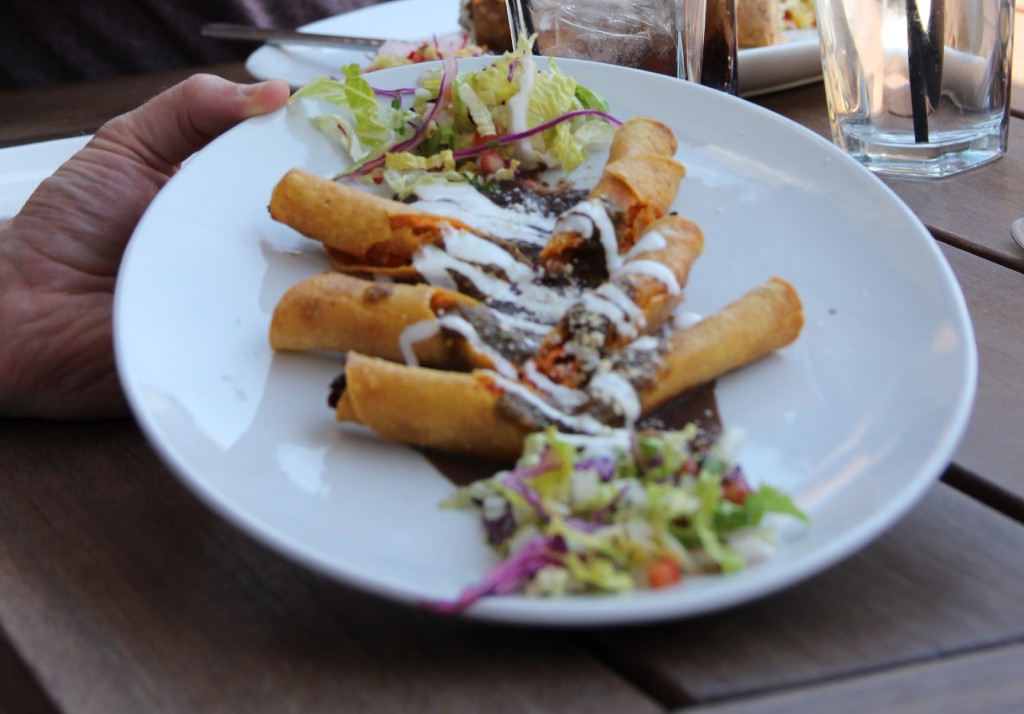 The Place: Venga Venga
Location: Snowmass, near Aspen, Colorado
Prices: $$ My shrimp taco meal was $15.95, chicken taquitos were $9.95.
Level of Deliciousness: A+
Should you go: Hell yeah! I'd consider a trip to Snowmass just for those shrimp tacos.
Trying Mexican food all over the world has me thinking: As people have traveled and spread out, cultures and identities have merged.  That melding together is quite evident in food preparation and multi-ethnic restaurants popping up all over the world. For me, an obsessive Mexican food feen, this makes traveling so much more fun. Not only can I explore new towns and countries, but I can do it while eating their version of a taco.  Some people might find this melding to be a hindrance to preserving the traditional culture, but the evolution of traditional food is really fascinating to me.
What do you think about blending traditional foods with other cultures ingredients? A Do or a don't?