Exploring Bryce Canyon National Park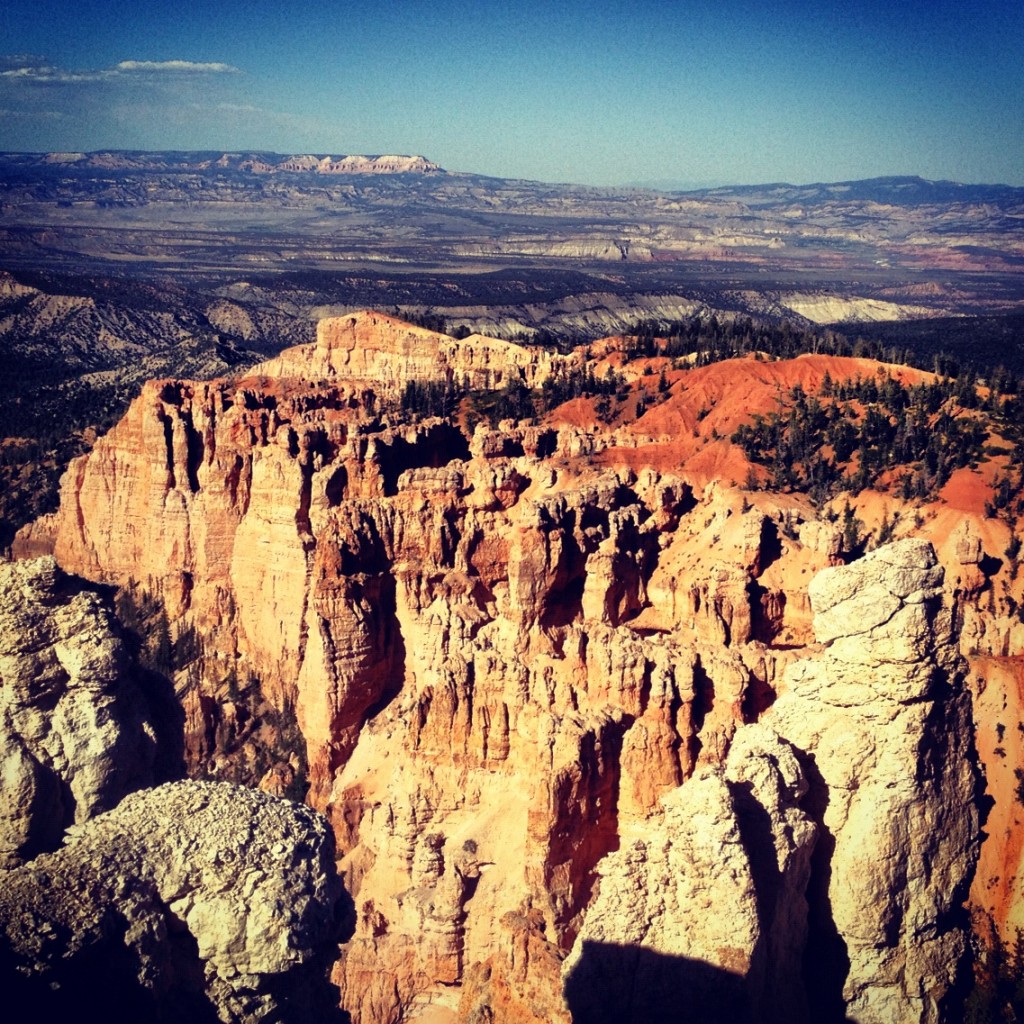 Half way through our 16 hour road trip from LA to Colorado, Bob proclaimed he wasn't a "desert person". Firstly, I thought he said dessert person, and knowing his love for homemade chocolate chip cookies and sheet cake, I thought he was kidding. Then I realized he said desert- easy mistake. Although I wasn't exactly sure what he meant, as we weren't sleeping in a cave, covered in mud, or even camping, I agreed with him.  We usually favor beach or big city destinations when traveling and relaxing.  When we arrived at Bryce Canyon National Park in Utah, he was, however, totally impressed. I'm pretty sure even words like beautiful, inspiring and amazing came out of this mouth. Even if they were under his breath! So, maybe he wasn't a desert person, per se, but the vast landscape and Harry Potter named, Lord of the Rings themed thin spires named hoodoos were quite magical.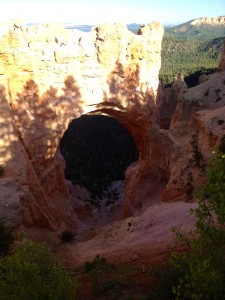 To me, Bryce Canyon has the wow factor to change anyone into a desert person.  Contrary to its name, Bryce Canyon isn't actually a canyon- it's what geologists call an amphitheater because of the type of erosion of the rocks.  This erosion left behind hoodoos, or spires, spiking out from the rim floor. They almost resembled drizzled sand castles that I used to make as a kid. The right combination of water and sand formed the castles, just as hoodoos are formed when soft and hard rock layer each other.
Must See View: From the top of the highest elevation in the park, Rainbow point, hikers are 9,100 feet above sea level and have spectacular 360 views of the epic terrain.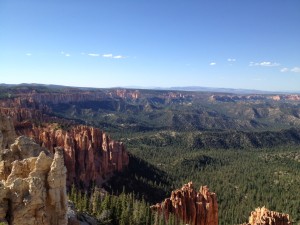 Arriving in late afternoon, Bryce was considerably cooler than Zion had been earlier in the day. It was actually enjoyable to walk and hike around the rim. We drove out to the furthest point first, and slowly made our way back through the other vista points. Starting at the highest point put the rest of the park in perspective and provided huge payoff views without the effort of hiking up the mountains.  You really don't have to be an outdoorsy person to enjoy this park.
If we had more time, I would have liked to hike down into the amphitheater and see the hoodoos from below. It was like a forest of rock sculptures, but since you could see the rim, you don't have to worry about getting lost inside!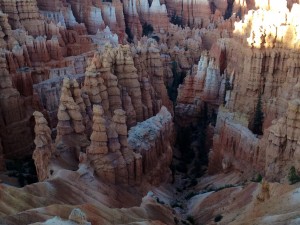 Bryce Canyon National Park is about two hours from Zion National Park and can easily get overlooked because of its more isolated location. In fact, many campers and backpackers we met at Zion mentioned how they chose Zion over Bryce because it is more accessible from Las Vegas (about 2 hours) and the 15 freeway.  While it is further away, the two parks are very different.
Travel Tip: Only have one day? Do both! Start off at Zion in the morning and head to Bryce in the afternoon so you see the amphitheater during golden hour and sunset. The hoodoos glow at this time of day and the shadows are really interesting in pictures.  Save Money: Buy the national parks pass and you can visit any national park for one full year for free!
Click on photos to make larger!