Uncategorized
Day 26/30: Los Angeles Central Library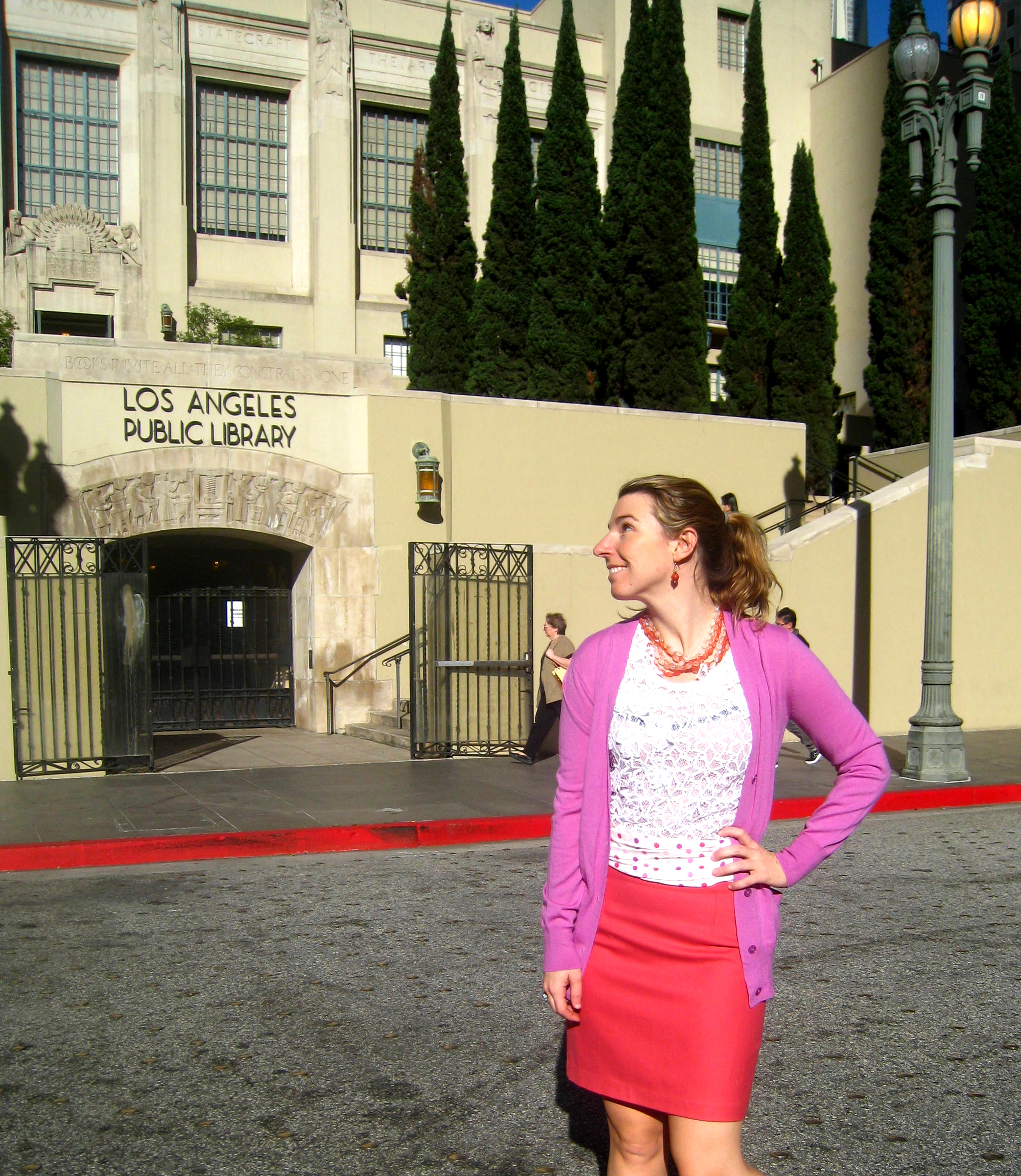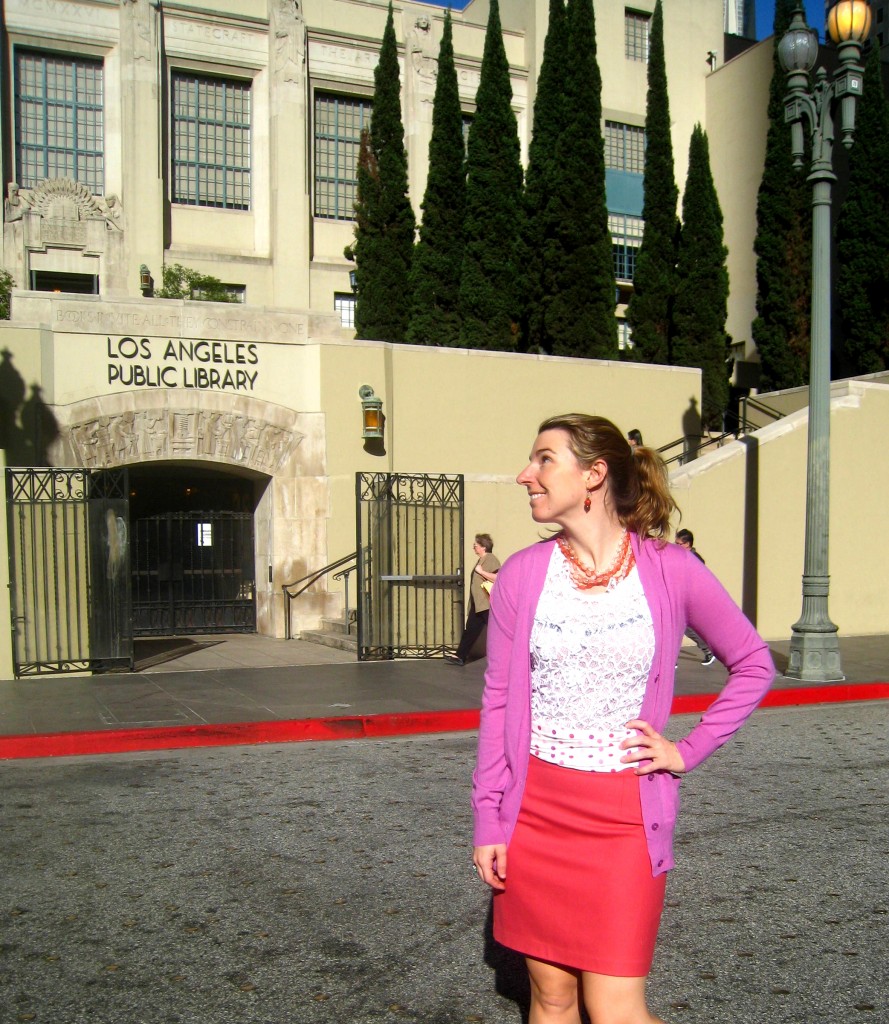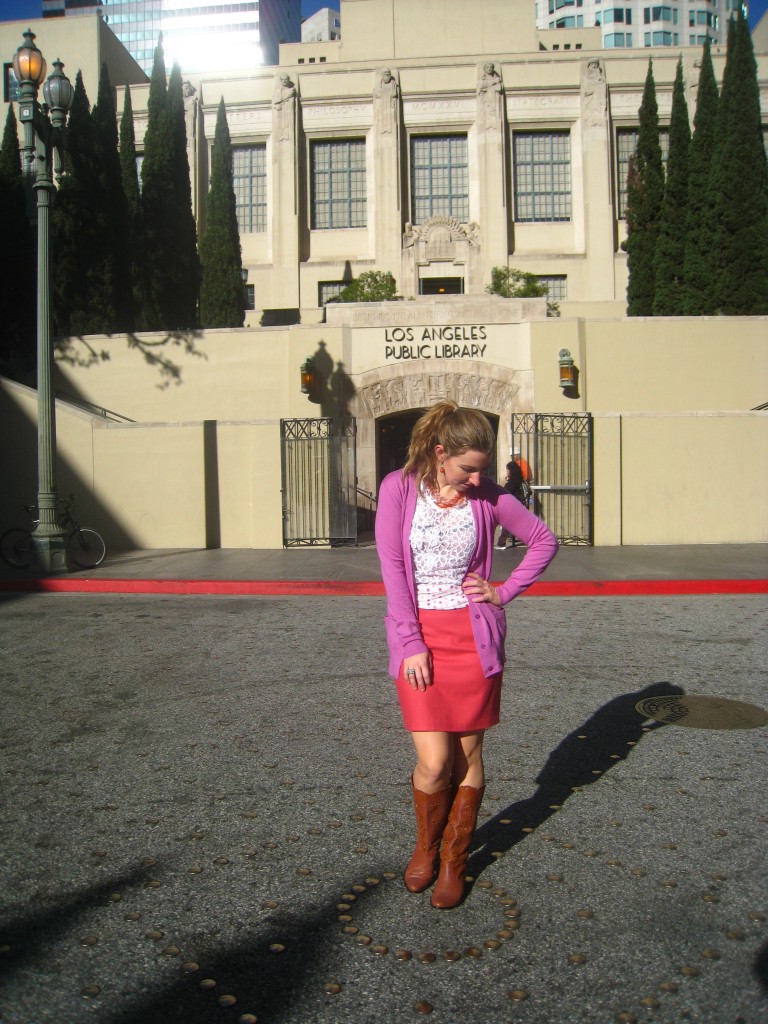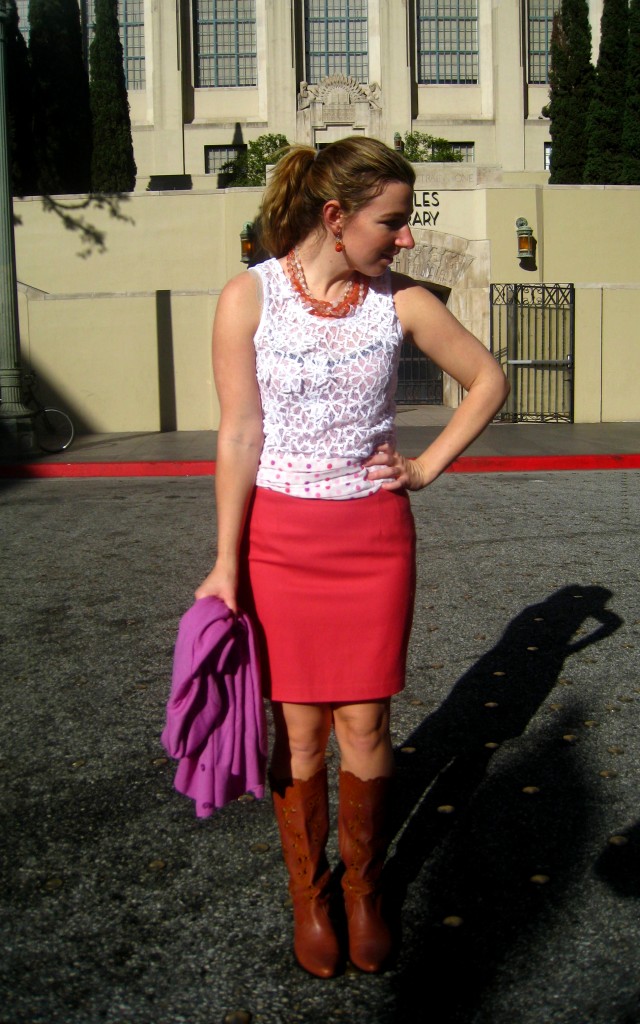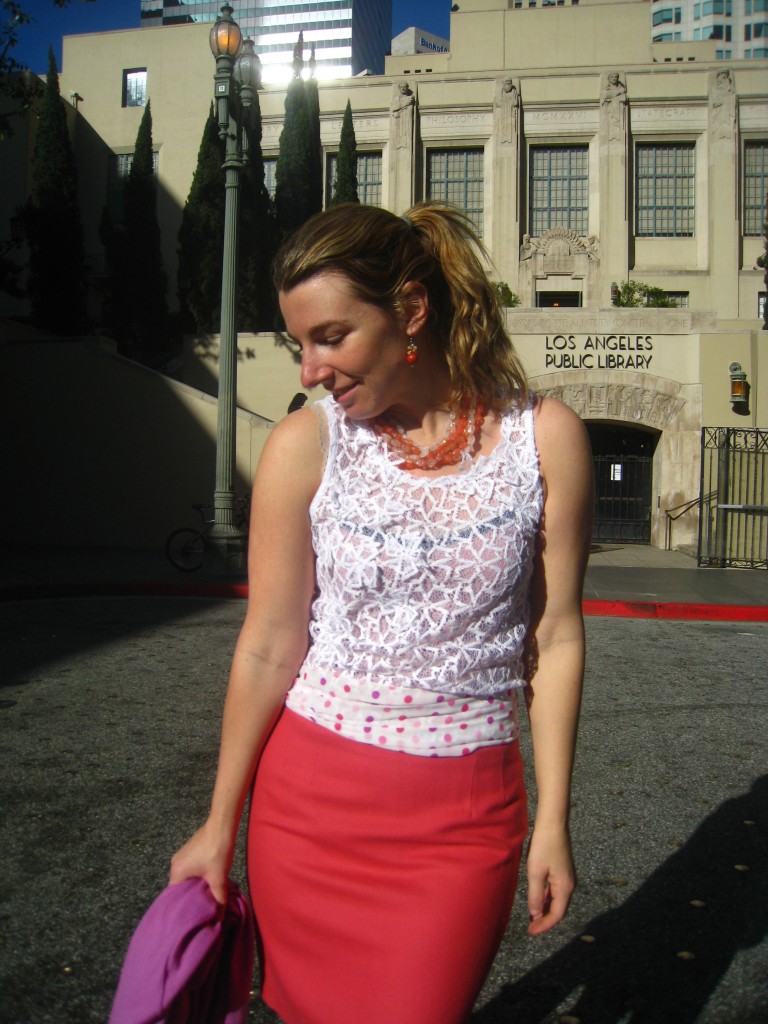 Day 26/30: After wandering around DTLA for the Travel your own City week 5 post, Bob and I stopped by the Central Public Library. I had never been before, but read really cool things about the main reading room and huge art wall in the entrance way.  Both are pretty stunning and old worldly, making me feel like I was back in time in London or NYC.
What I didn't know about the Central Library was that they host events, talk-backs and book discussions almost every night. This Thursday seems like one that would be particularly interesting to the travel crowd: COLIN THUBRON/ In conversation with Pico Iyer- Climbing Through Memory and Magic in Tibet.  If you are in the area, check out the upcoming events for more that might interest you. They are all free, you just have to make a reservation before showing up. And, if you have a library card- the parking will be validated!
I know I say this almost every three days, but THIS might just be my favorite outfit ever! I love the pinks, purples and corals all thrown together with a crazy lace shirt and cowboy boots. This probably doesn't go at all, but I think that might be why I like it even more. Not traditional but totally fun!
(I also wore the skirt on Day 2 and Day 17 and loved those outfit, too. So- maybe I just really love this skirt!)
Do you visit your local library or buy books online? Do you have a favorite article of clothing in your wardrobe?!