Day 8/30: Rubio's Fish Tacos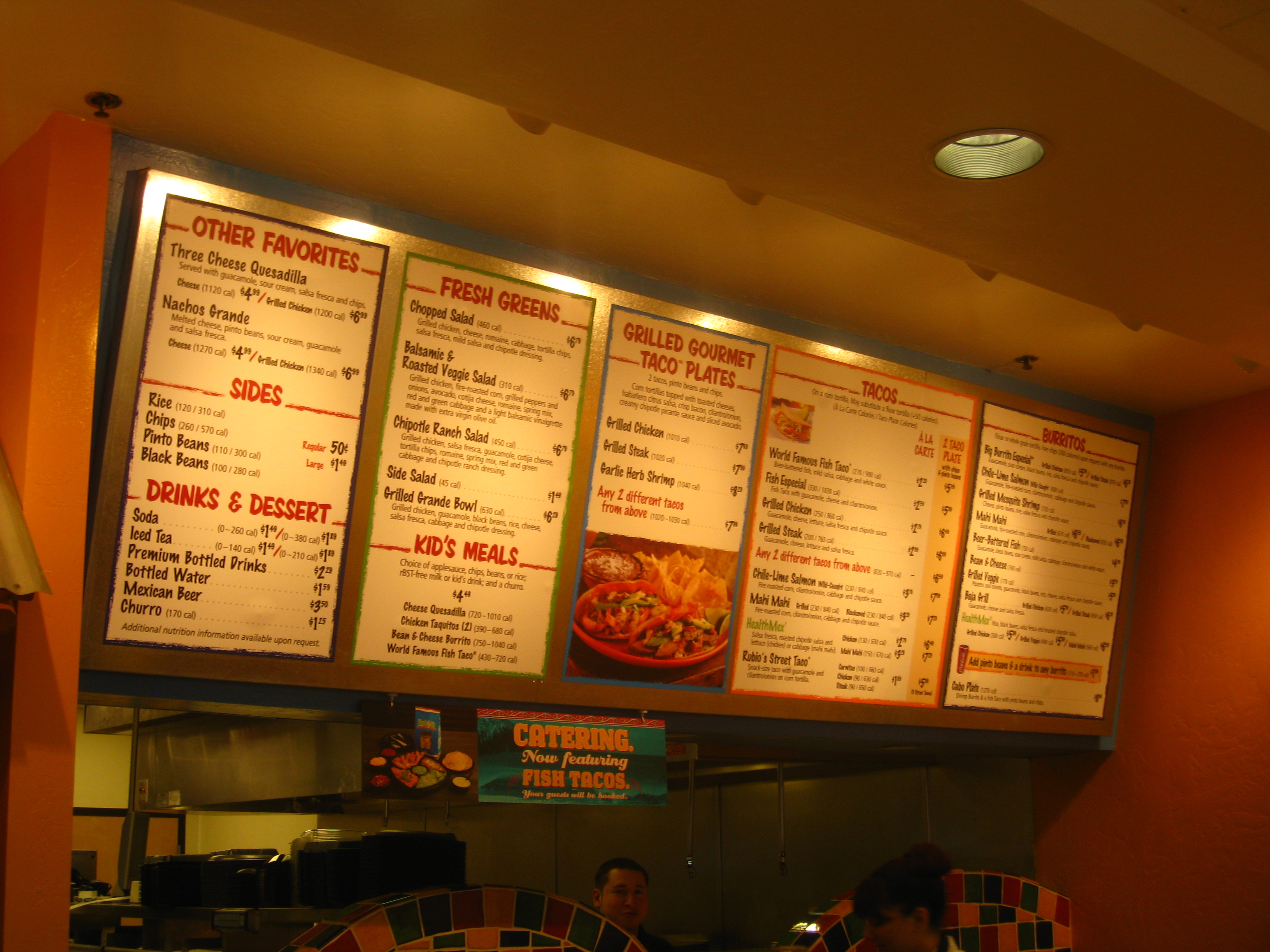 Next in the 30 for 30 challenge, I'll be traveling back west to the Santa Monica and Malibu areas. First though, I took a pit stop at my favorite fish taco joint! Even though the challenge is about creating different outfits, this is still a travel blog!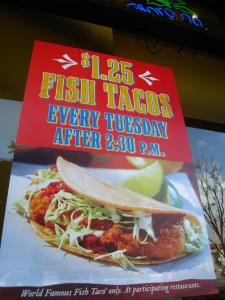 There is no way to properly tell you about my love for Rubio's Fresh Mexican Grill  and their "world famous fish taco". At only $1.25, they might just be the best fish tacos I've ever had. And, I eat tacos almost 6 times a week. (I'd eat them more but Bob said I might turn into a fish taco and has since limited my rations.) I prefer them on flour tortillas, but are even quite tasty on their corn cousin. Even though I could eat them just as served, I always top mine with their hottest salsa and wash it all down with a refreshing diet coke. (Bob always has vanilla coke, but that's gross!)
Besides the amazing tacos, I really loved the story behind Rubio's and how the company developed in Southern California. Ralph Rubio went to the Baja village of San Felipe one year for spring break.  After getting hooked and being friends with the owner in Mexico, Ralph came up with his own recipe and opened shop in Mission Bay, San Diego. They now have over 180 locations and continue to strive because of their commitment to fresh ingredients and great customer service! I love this place!
outfit details: Blazer (Loft), skirt (Nordstrom Rack), shoes (Seychelles), cardigan (Anthropologie), Bracelet (Lucky Brand).  I brought the blazer from day 6  along for my taco date because even though the sun was shining, it was a cool 60 degrees. (I wore the boots on day 5 to the Cemetery and the same belt on day 1 to the Walk of Fame.)  Even though this is a little more dressed up than I would normally get for a quick lunch, I felt totally comfortable with the ease of the black skirt and flat boots. Plus, when stuffing your face with tacos, it's best not to wear anything to constricting!
I haven't worn all the clothes from my suitcase yet- and I'm wondering if I will end up wearing them all! We will see- I'm almost 1/3 of the way done!
Do you have a favorite eatery? Is it casual or somewhere you can just stop in and grab it n' go? Are you Facebook friends with all of their employees?!