Dreaming of Loreto, Mexico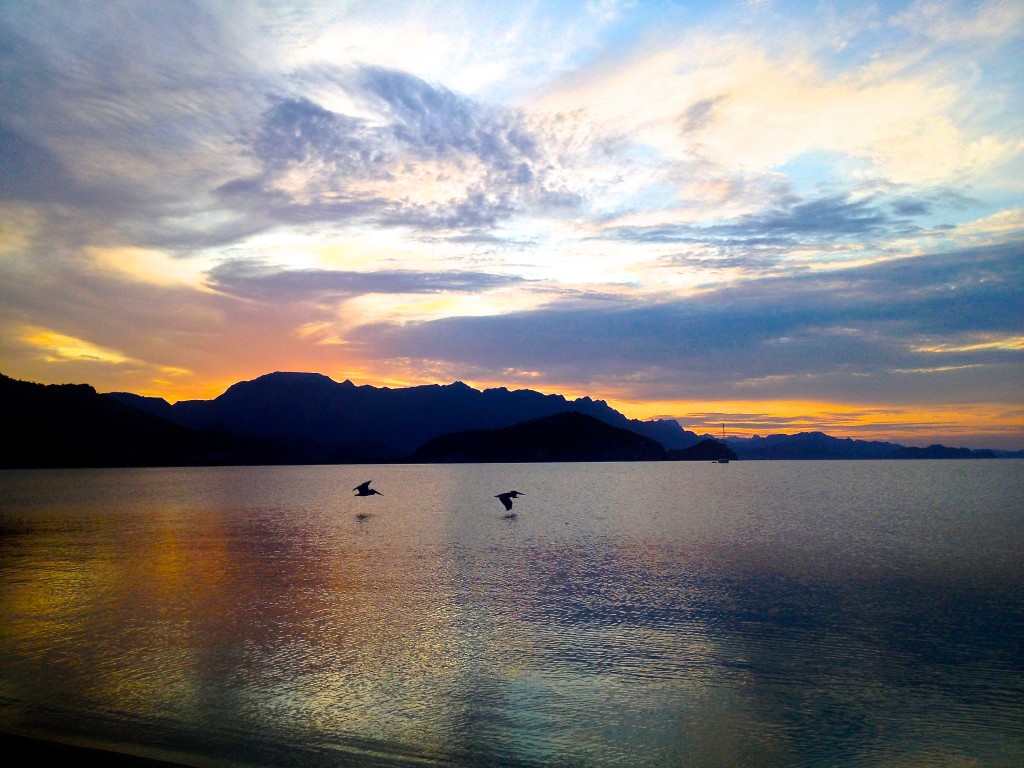 After multiple conversations about Loreto, Mexico, Bob and I were finally on our way to this beloved Sea of Cortez spot. As a basic introduction, Loreto is a small town on Baja with a smaller airport and a few resorts speckled along the coastline. What I imagine Puerto Vallarta looked like a few decades ago, this relatively isolated town is only a two-hour flight from Los Angeles. While you change time zones, you enter a whole new world, one that is filled with both desert and tropical landscapes, roadrunners and manta rays.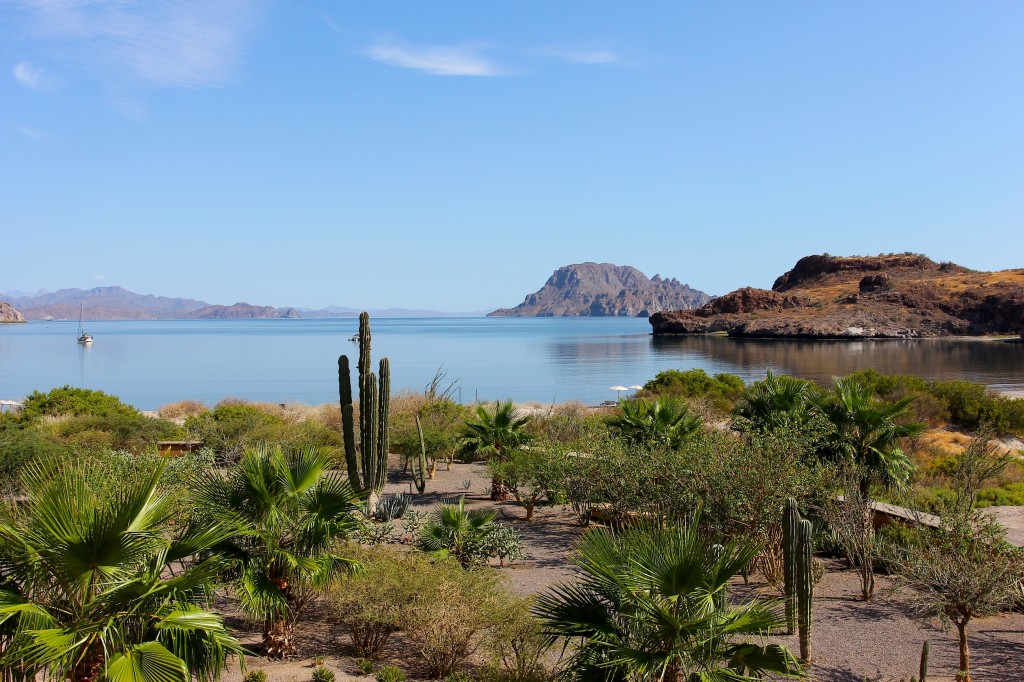 Checking into the Villa del Palmar Loreto is a blissful escape from the busy, traffic filled lifestyle of Los Angeles. You are greeted with a fresh, mint scented hand towel, to "wipe away your stresses and start on vacation time" and a cold beverage. Without realizing how stressed I had been on the flight, as I took my first sip of Mexican beer, my shoulders relaxed and I felt like I was a billion miles away from civilization and any work stresses that I might have brought with me.
After check in, Bob and I walked up to our room to change into our bathing suits to enjoy the pools and sea right outside. Not needing a key, the wristbands the property requires you to wear act as your key and open your room for you. While I usually hate wristbands, especially ones that are required to stay on for multiple days, I actually really liked that I didn't have to worry about my room key every time I left the room. Also, as the hotel manager informed me, this takes the whole 'green living' one step further since they aren't wasting keys with each new guest. (I don't know about you, but I have hundreds of hotel keys saved up over the years. I always forget to return them!) Over the course of our stay, we discovered that the hotel staff and management take the act of 'green living' very seriously, with solar panels on the roofs and an entire water filtration device on property.
Once we opened the door, we were greeted to a one-bedroom suite, with two full bathrooms, living room, kitchen and- get this- washer and dryer! This place was bigger than the first 3 apartments I had in Los Angeles. While I was ready to just lounge around the room, Bob insisted that we head to the beach and dip our toes in the Sea of Cortez
First impressions: holy crap, the Sea of Cortez is super clear water and actually colder than I thought it would be. We walked about 20 yards out and it was still only knee-deep water. We realized we would need to get much further out if we wanted to swim around. Since we didn't have too long before the beach BBQ, we decided to walk towards one end of the inlet and back before changing for dinner. In the short walk, we saw dozens of fish, crabs and even a few stingrays. You know we love animals and seeing so many rights near the shore and on our first day was so exciting. We couldn't wait for the snorkel tour later that week.
Changing into an easy sundress and Bob into shorts and a clean t-shirt (men have it so easy), we walked down towards the beach for the much-anticipated beach BBQ. Finding our seat with our group, we ordered spicy margaritas and headed to the buffet line. Filled with fresh fish, corn on the cob, ribs, and several different types of potato salad, this felt like a traditional southern BBQ with a Mexican twist. The meat was absolutely delicious and the fish tasted very fresh and was seasoned especially well. (Personally, I hate when grilled fish doesn't have any type of seasoning on it- it needs something, even if it's just lemon and butter. This fish was seasoned perfectly so that it had a slight kick to it.)
After dinner and much to my surprise, a team of four dancers came out to entertain us. With a fire throwing dance, crowd games and dance lessons for anyone who wanted to participate, we watched the sun go over the mountains while the sounds of our beach party filled the air. Bob was, of course, the biggest ham, totally playing into the games and getting pretty competitive with the other guests. He even won a bottle of wine when he guessed all the music right to a "can you name that tune" contest. (He gave it away to newlyweds- how romantic!)
Our first day in Loreto was pretty fantastic and everything I had dreamed of after hearing about it for so long. Stay tuned for days 2-4 in the coming days. Have you been to Loreto? Raise your hands and tell us about your trip!