Give the Gift of Travel this Holiday Season & a $1000 Expedia Giveaway!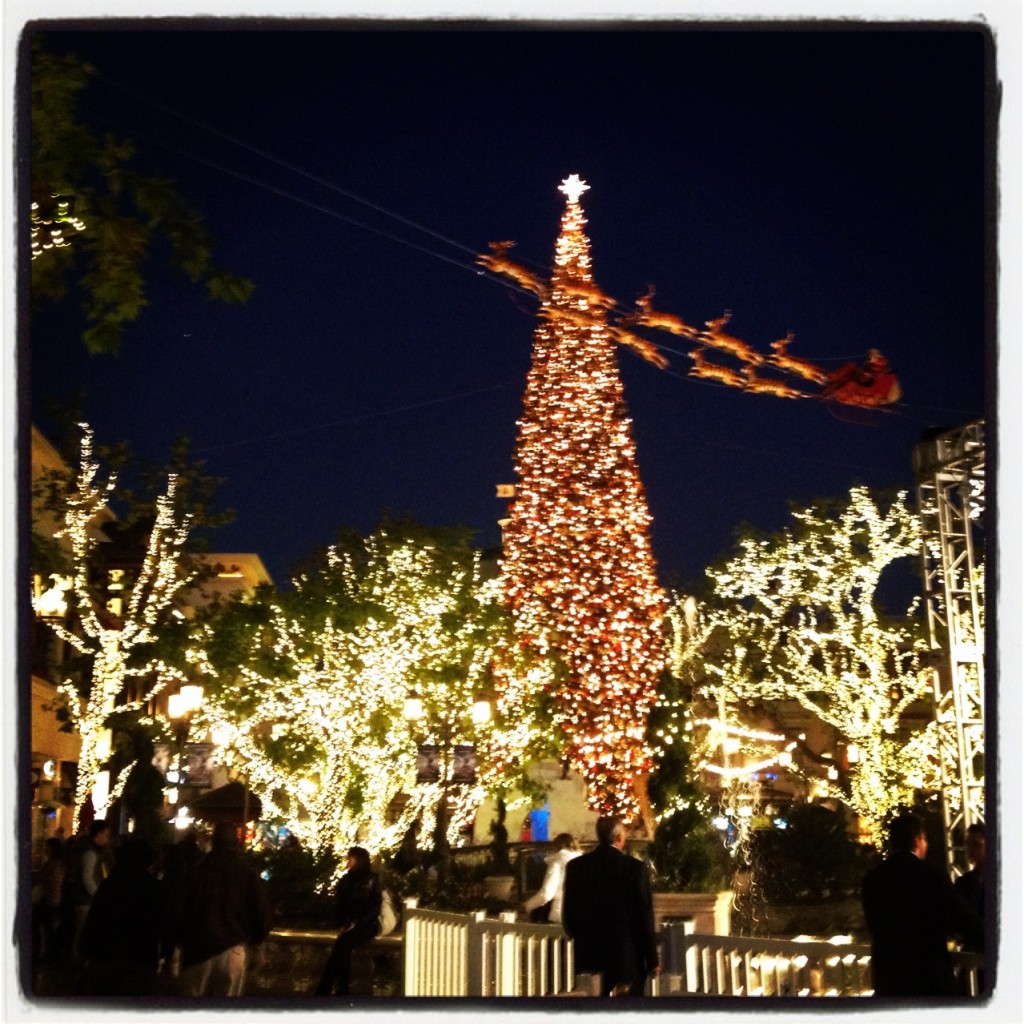 It's been a few years since I've made a Christmas wish list. I remember when I younger, I would stay up all night not-so- patiently waiting for Santa to drop off a bunch of presents to my house. My brother and I would sleep in the same room, talking and laughing, all while our eyes were closed, in hopes that we would drift off to sleep sooner and morning would magically arrive.  This year, Expedia is playing Santa and I'm so excited to share this incredible Twitter opportunity with you.
With the awesome collaboration between Groupon and Expedia, some gifts I'll be giving this year will be travel gift certificates from Groupon Getaways.  Expedia combines great deals on airfare, hotels, and incredible excursions to beautiful beach-side locations as well as cozy, slope-side cabins, at a fraction of the cost of planning it yourself.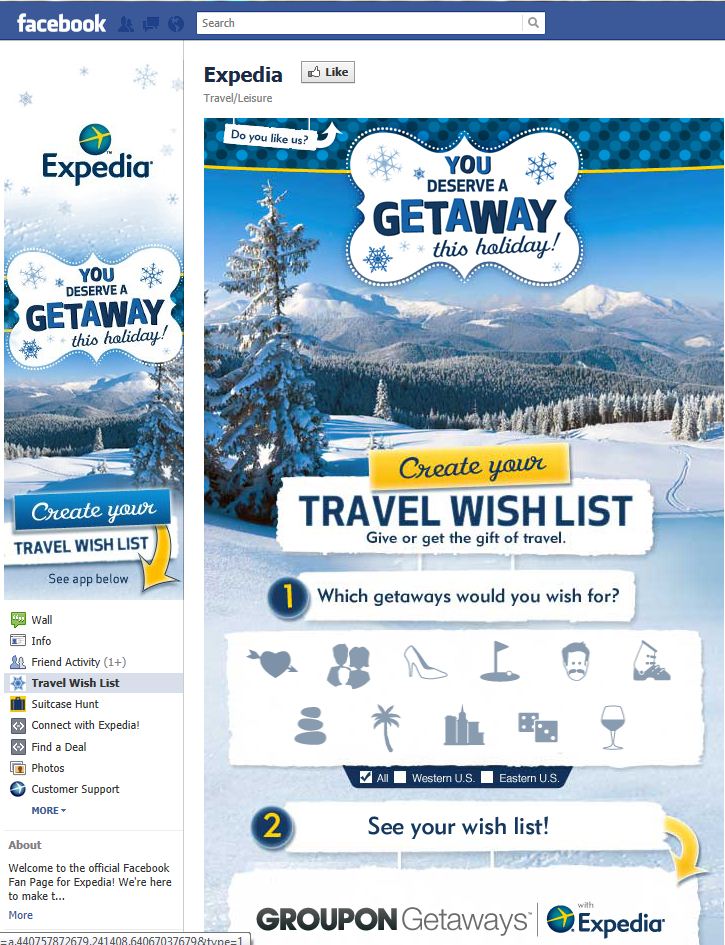 To make the gift giving a little easier and way more fun, Expedia has a new Facebook App called Travel Wish List.  You just select the types of getaways you'd want, add them to your Travel Wish List and then share your list with family and friends. It would not be easier to give the gift of travel this year.
And, I'm happy to announce that I've teamed up with Expedia, Spencer of The Traveling Philosopher and Matt of LandLopers to participate in a fun Twitter party and give-away! Join the party Thursday, December 1, from 1:00 p.m. EST / 10:00 a.m. PST until 3:00 p.m. EST / 12:00 p.m. PSTfor a Twitter chat hosted by Expedia: Giving the Gift of Travel. 
You could win up to $1000 dollars in Expedia Vouchers! That is right- Expedia is giving one really lucky participant two (YES-TWO) travel vouchers worth $500 dollars each. And since everyone is in the holiday spirit, you can keep one for yourself and give the other one away to someone on your gift list.
Just in case you need a little help deciding what to use that $1000 bucks on- here are some recent Groupon Getaways that peaked my interest:
All of these deals are right around the $500 buck mark (the Telluride resort is only $299) and all absolutely luxurious. 
So, join us tomorrow on Twitter for your chance to spread a little holiday travel cheer and get a nice little gift for yourself too. Make sure to follow the hashtag #Expchat, @SpencerSpellman, @LandLopers, and us, @Vagabond3live for the questions and witty responses. And make sure you stay around until the end when we'll give away this incredible prize!