Photo Journal from our Vacation in Florida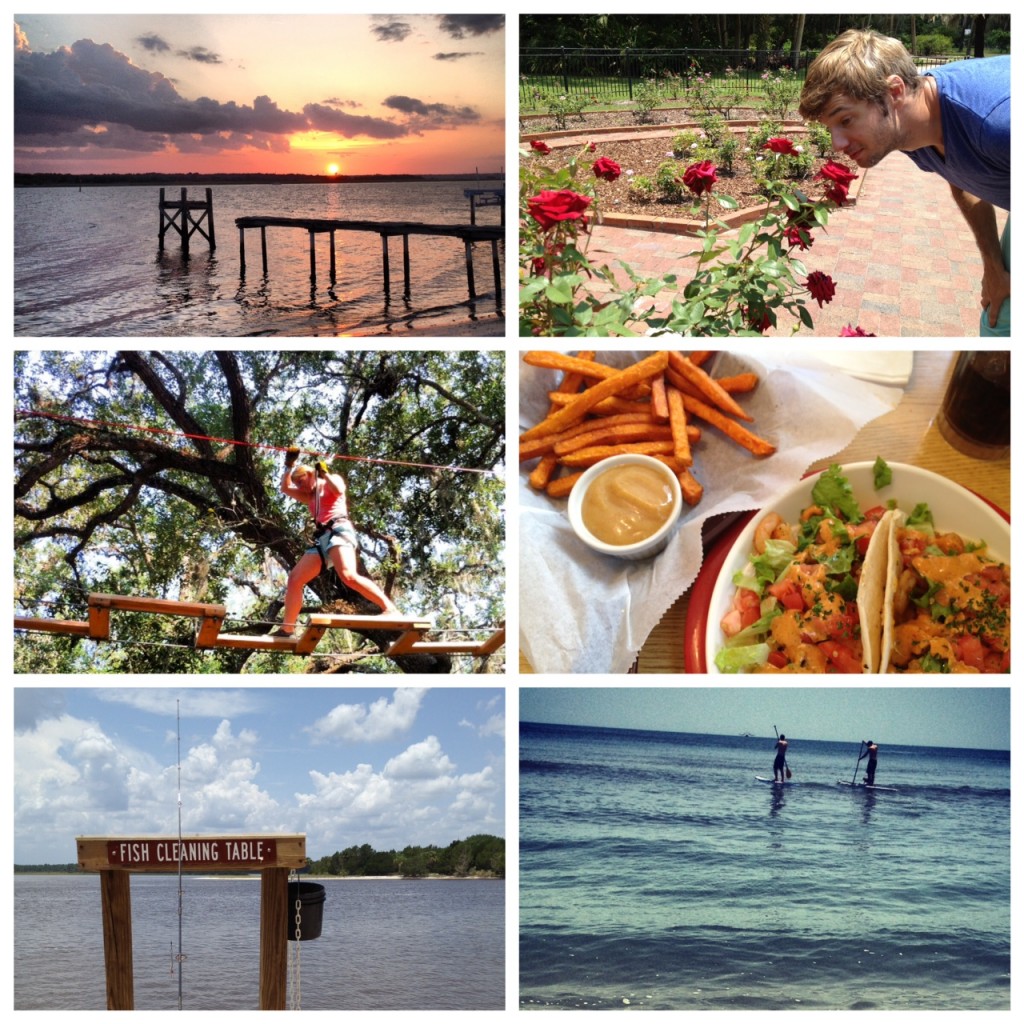 If you've been following along on Twitter, Facebook or Instagram,  you know that we've been in Florida for the last week relaxing with family, celebrating 4th of July, looking for and finalizing wedding plans, celebrating my mom's birthday, Bob's 30th birthday (woohoo!), and eating a lot of seafood. We have truly taken a vacation and it feels so good.
It's been a long time since I've taken an actual vacation. When we travel now, it's about documenting our experience through photos, videos, blog posts, Facebook updates, Tweets and instagram photos. I'm not complaining, I LOVE MY JOB, but it's just different from most other people's vacations. This past week however, I really tried to relax, updating when I could, and allowed myself to enjoy not planning out every moment (even though we were pretty busy the entire time). I went to several bridal dress fittings with my mom, something that really meant a lot to me, scoured St. Augustine for the perfect wedding venue, one that wasn't too cliché or felt massed produced, and spent a lot of time at the beach and in the ocean. Since my family lives on the East Coast, I don't get to see them as often as I'd like and I really value these moments and memories that we've made on this trip.
Now that Bob is officially going to be part of the family, it was really fun watching him interact with my brother and dad. At our engagement party, my dad proudly introduced him to everyone as his future son-in-law and boasted about all his accomplishments. My brother and his wife spent a few days with us, partying and telling stories until we were all about to pee our pants from laughing so hard. Even though we've dated for over ten years (holy crap!), it feels different knowing that we are going to be married and share our lives together. It's an excitement that is hard to put into words, but makes me smile just thinking about it.
While there is so much more to share (zip-lining, stand-up paddleboarding with sharks, seafood shrimp off, state park exploring), here is a quick peek at our last week exploring America's oldest city.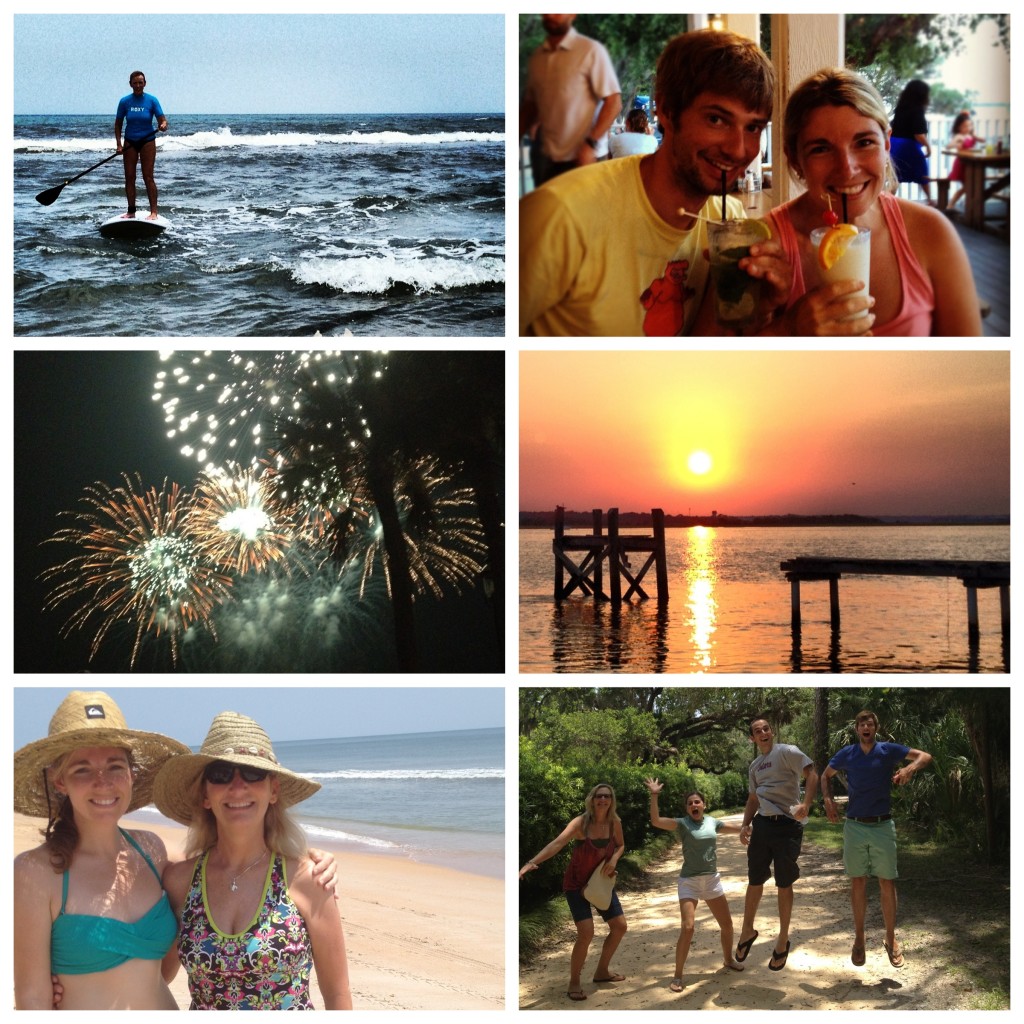 LOVE the last failed jumping photo- why is it so hard for everyone to jump at the same time?! haha!
I hope you had a fantastic week too! Did you do anything fun for the 4th of July? Try any new adventurous activities? Eat any tacos?! Let me know in the comments below!