The Island Oasis in the middle of Vancouver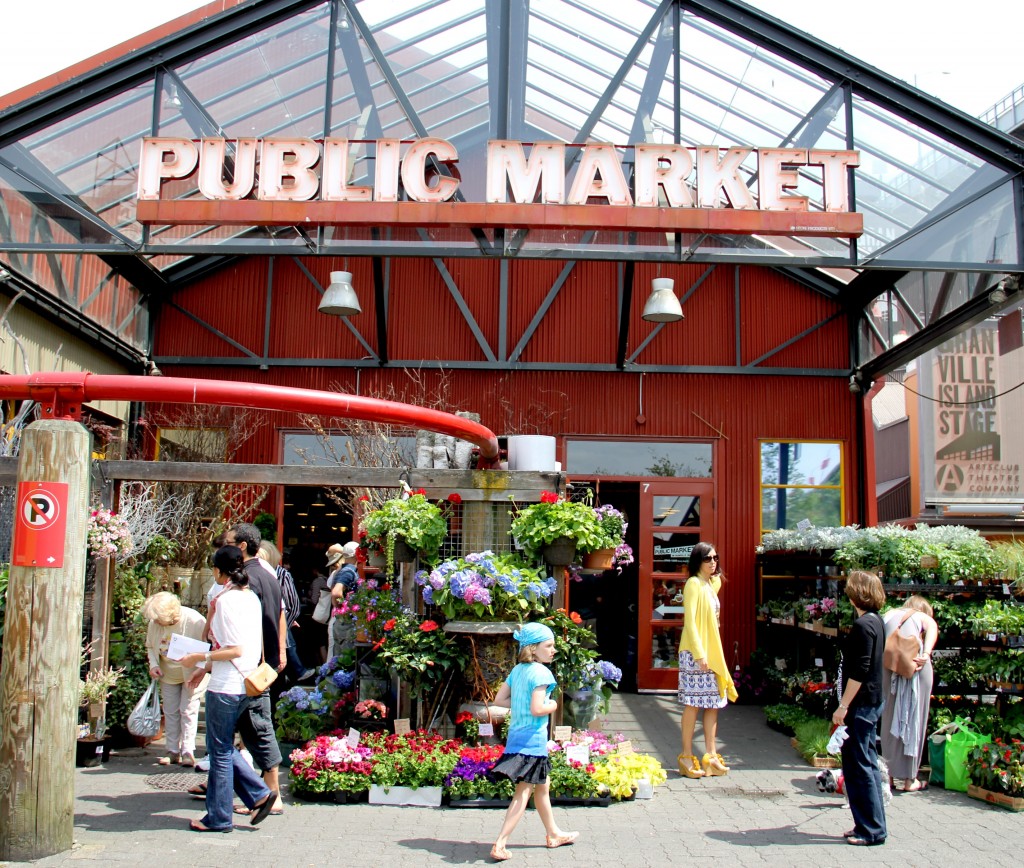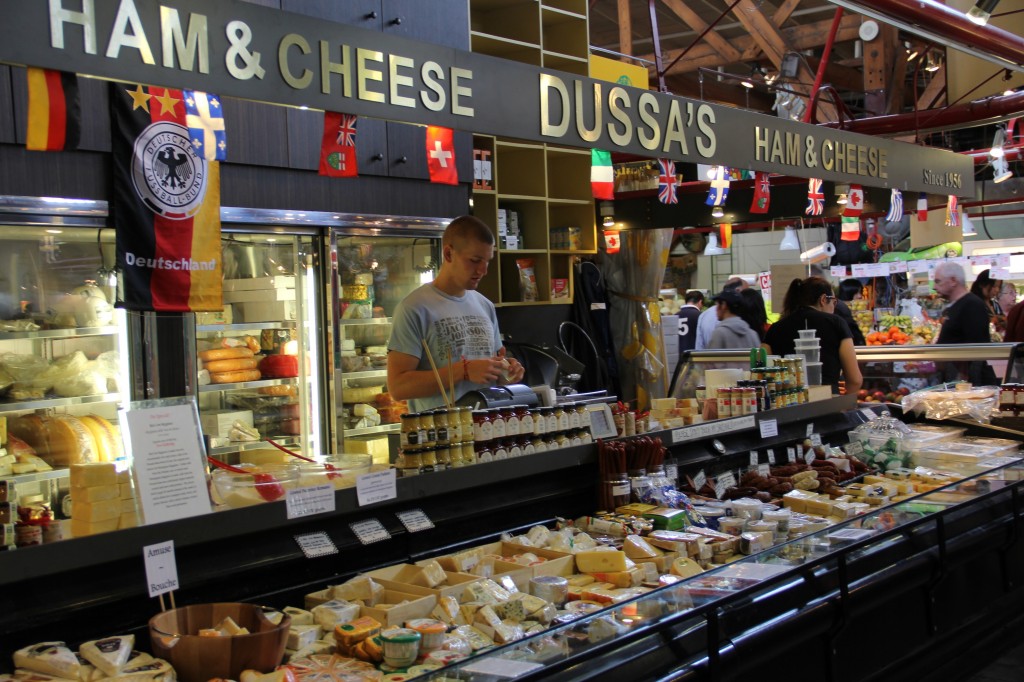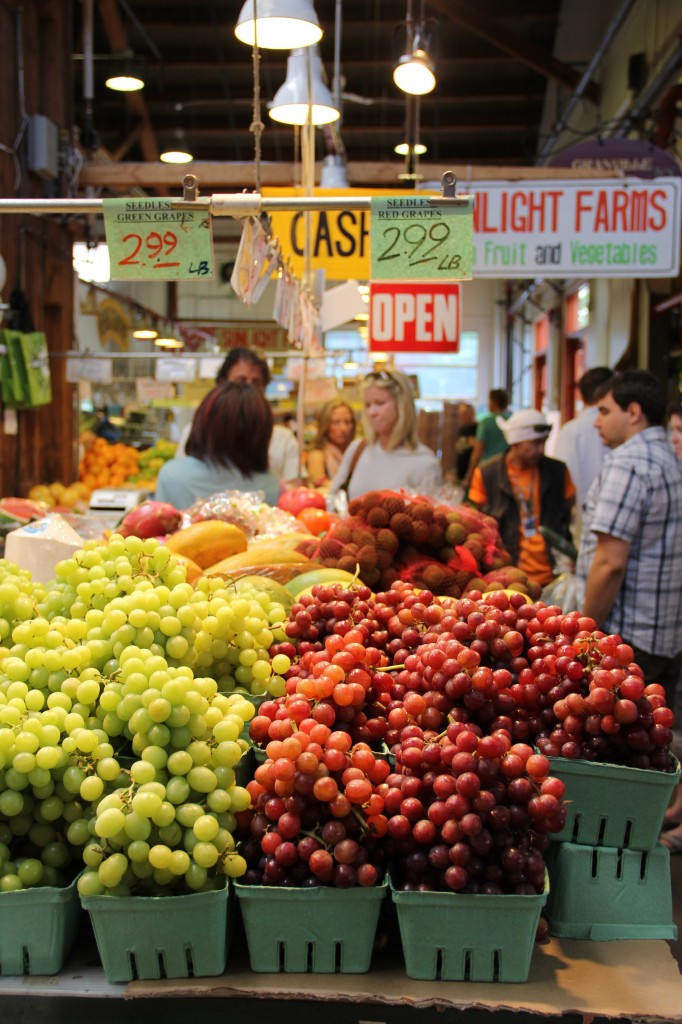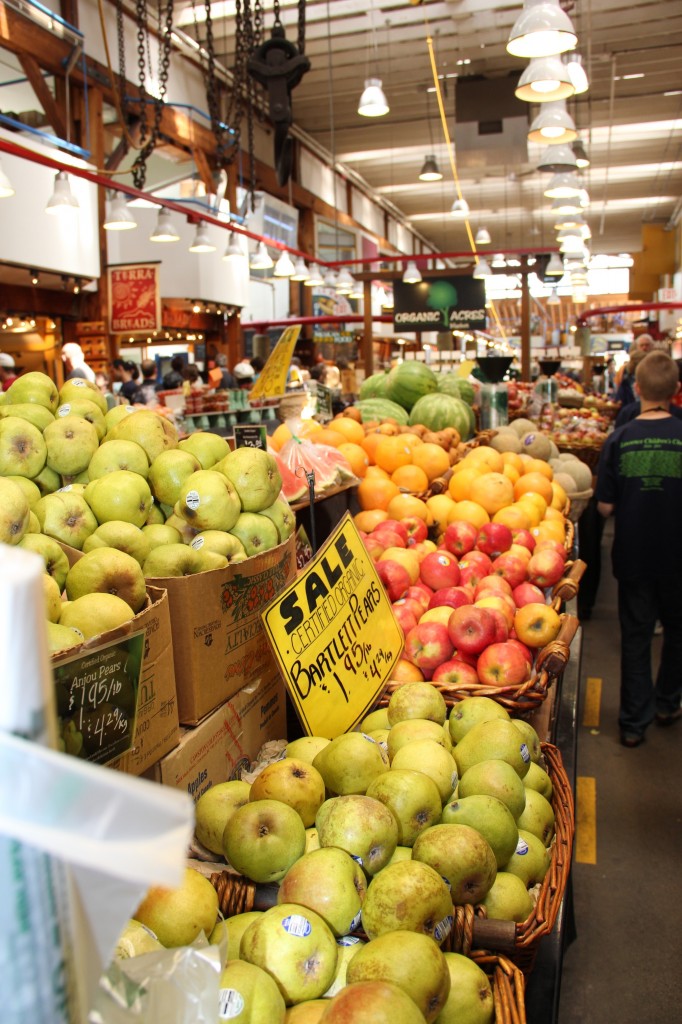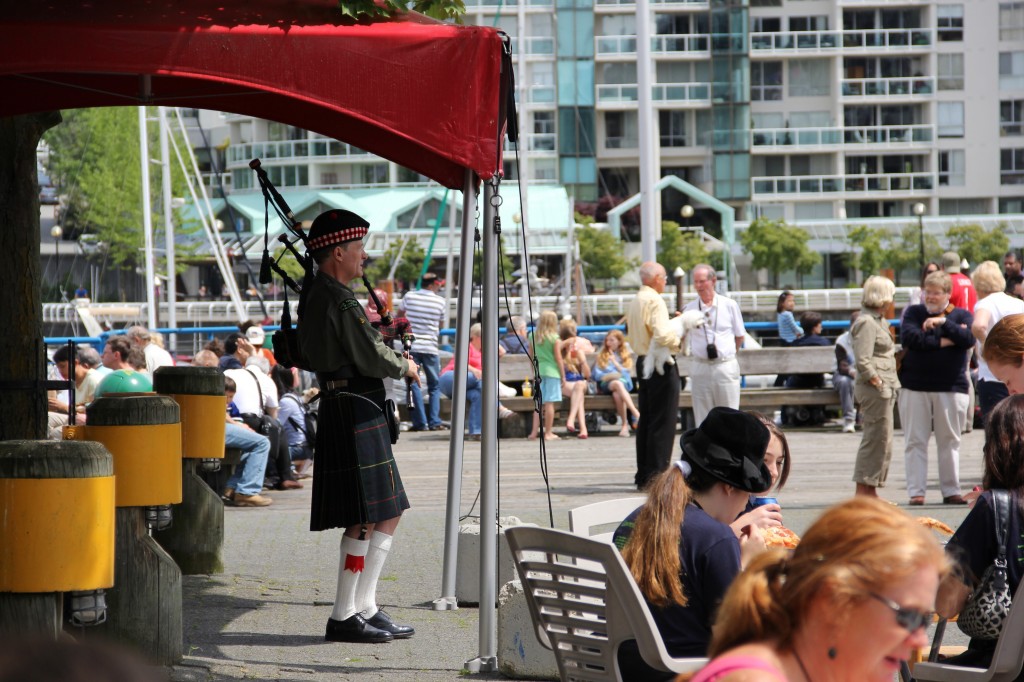 On our last full day in Vancouver, Bob and I rented bikes and biked through Downtown, hopped on a boat taxi and arrived at Granville Island with bellies rumbling, eager to explore this little gem in the middle of the city. Bob admitted that he was wrong about Vancouver, and each passing day in this city continued to impress us.
After locking up our bikes, we were immediately hit with stimulation overload. There were tons of happy people, tourists mixed with the regulars of Sunday morning, who come over for a signature donut and coffee. Even though we were starving (I'm not sure we had dinner the night before), we walked through the entire public market before decided on anything to eat. We didn't want to settle on anything before we had seen everything the market had to offer.
Maybe we were still experiencing side-effects of travel joy (you know, where everything is brighter and prettier and better because you've never seen it before, which makes it more special, and ultimately the best thing ever), but the fruit looked healthier- the grapes were bigger than any grapes I had ever seen before- the flowers and planets were even more green and, like I mentioned before, the people were so genuinely happy.
We ordered fish and chips to share (many Vancouver locals told us exactly where to go and where to avoid) and we parked ourselves outside, the perfect spot for people and dog watching. Even though there were a lot of people, I never felt like I was rushed to get up and finish my food. Everyone seem like they were patiently waiting or relaxing their way into the meal. It almost seemed like a movie set– with just enough people to make the place look full and everyone had very particular business they were doing. Like the man having a conversation in the last photo, holding his dog. Or the woman in the first photo bending down to get a closer look at a flower for sale. Or, my days of being an movie extra were clouding my mind and it could simply be those travel joy side effects again, making it seem ideal and serene.
What ever was going on- Vancouver was a whole new world to us, and this was a very special oasis in the middle of the city, one I hope to return to very soon.