Travel your own City: Week 4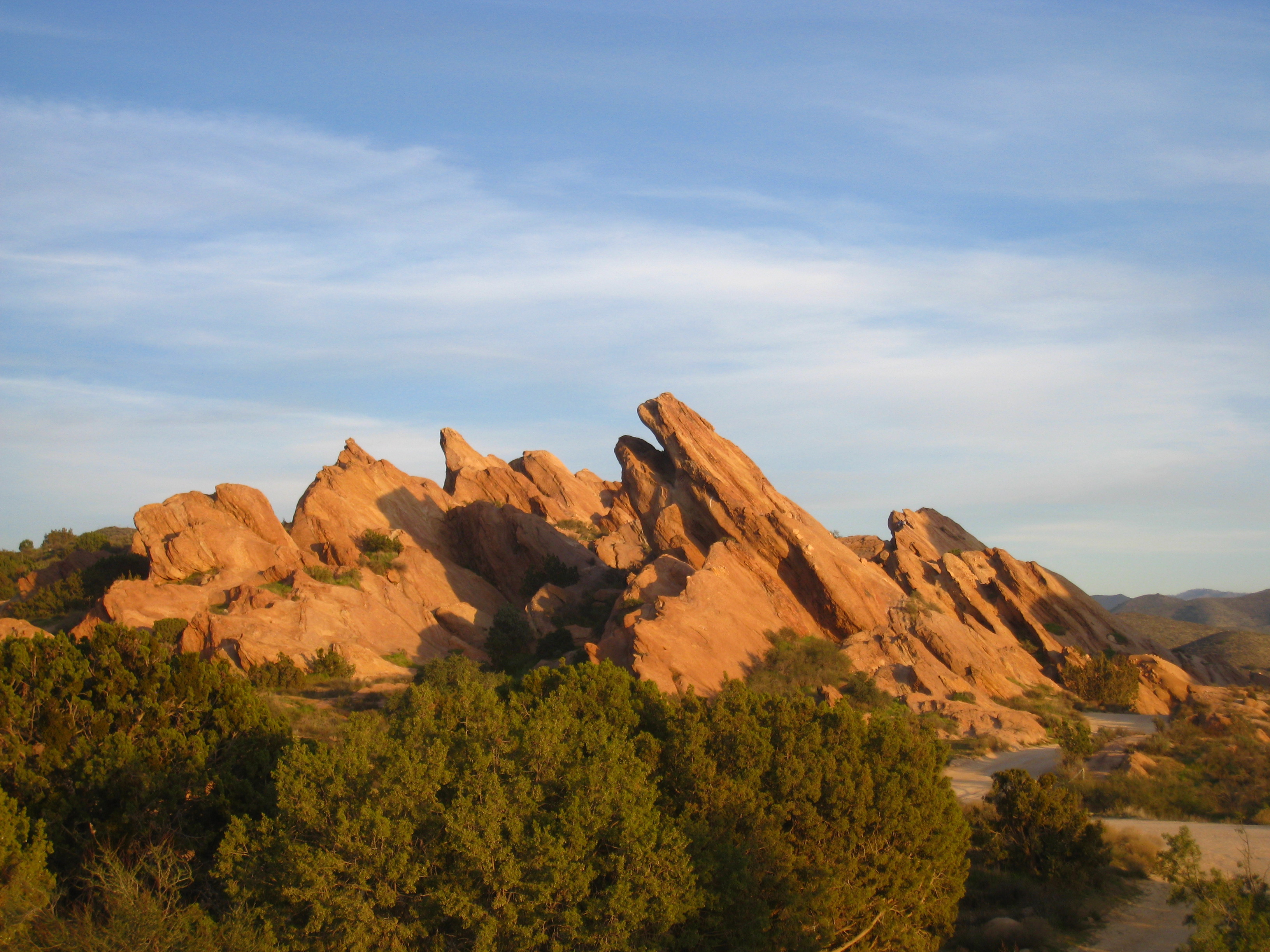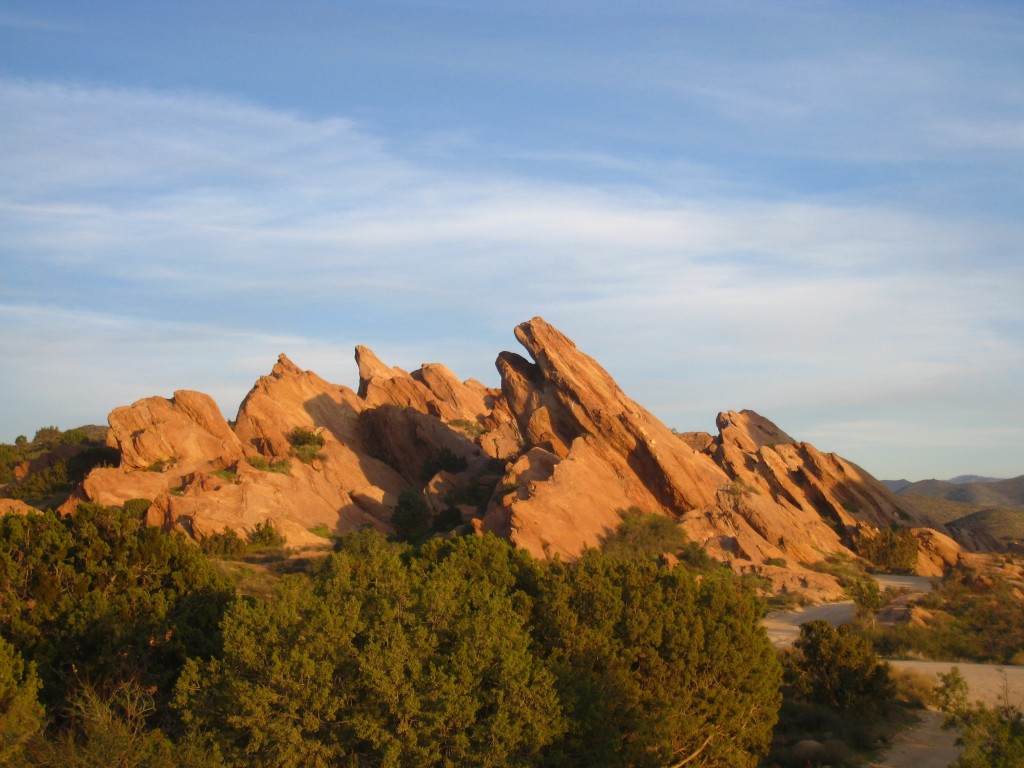 When Bob and I went to London this past summer, I remember how we spent an entire afternoon walking around St. James Park. And, in Sydney we wandered through the Royal Botanical Gardens, people watching and checking out all the different plants. Some of my favorite memories of certain cities involve spending time at the local city or national parks. So, for this weeks challenge- put on your walking shoes!
Week Four Challenge: Spend the afternoon at a City or National Park
Bob and I researched a bunch of city parks in Los Angeles and found the rock formations at Vasquez Rocks Natural Area a sight that couldn't be missed and decided to choose it for our challenge. We headed out later in the afternoon that we wanted to, but it actually turned out to be the perfect time to go because of the awesome colors the sunlight created on the rocks.
About an hour before sunset, we drove into the park, quickly found a spot and jumped out of the car. The park closes at sunset, but there were still a lot of people hanging around and climbing on the rocks. I thought the coolest part was how you could see the rocks from the road leading up to the parking area, and so it was really exciting as we got closer and closer and could make out all the different rock formations.
Since we always try to bring our dogs whenever we go on hikes or long walks, it was really great that this park allowed dogs (on leashes) and was an easy hike for all of us to navigate and explore.
The Park hosts power walks, guided animal presentations and star gazer parties. I'd really love to return for one of the star gazer parties and spot all the constellations since there aren't too many lights nearby.
Want to join in our weekly Travel your own City challenges? Leave a comment below or tweet us your finished challenge. You can start with this one or one of the last three! Can't wait to see how you Travel your own City!!