Travel your own city: Week 6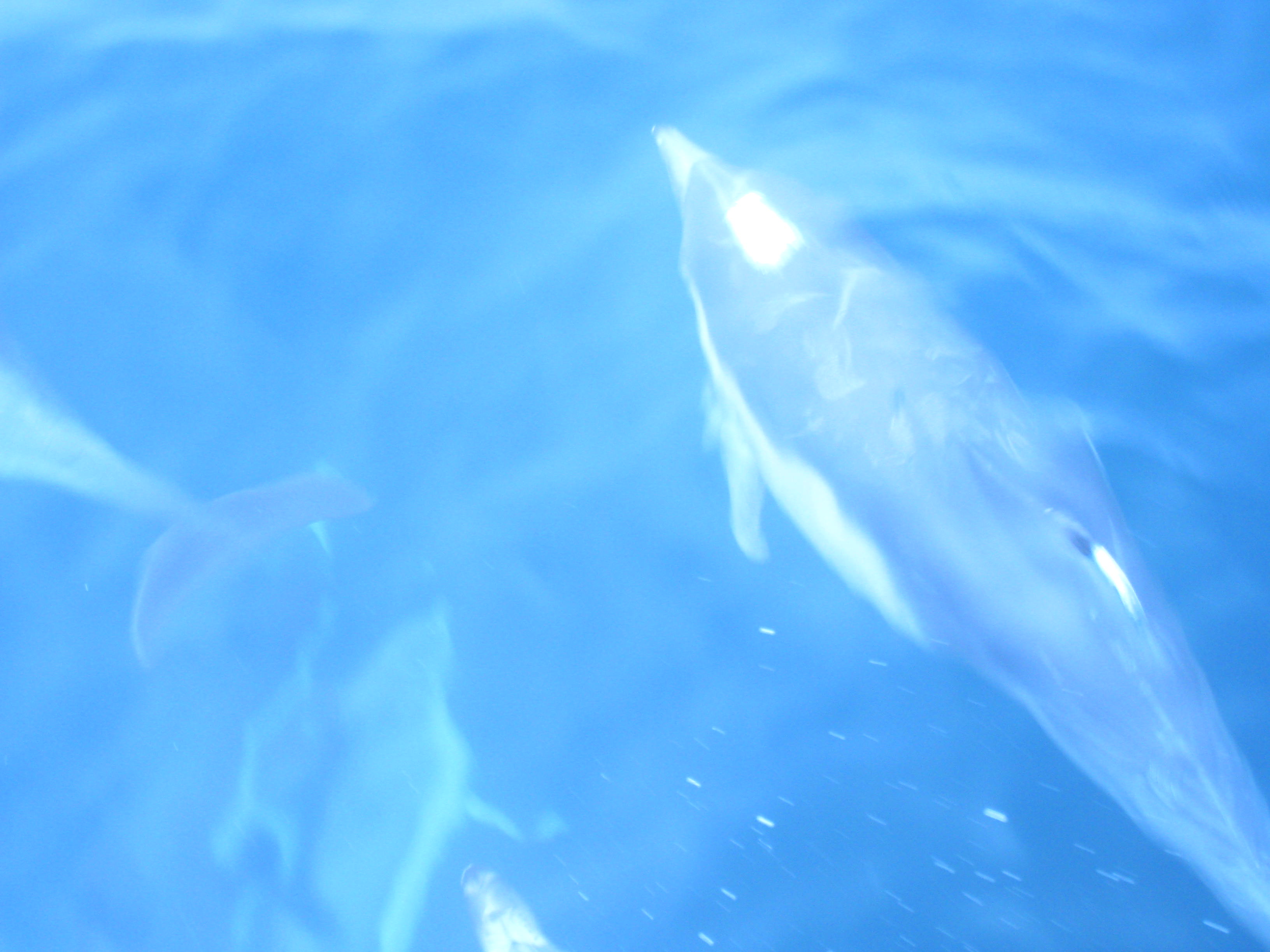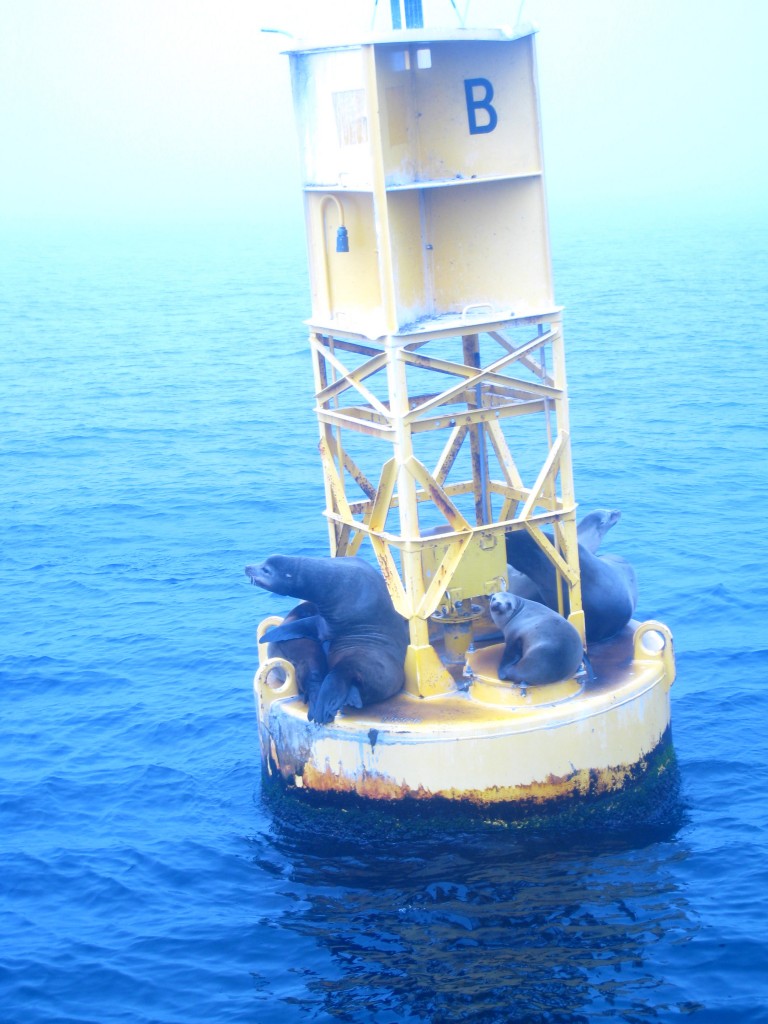 Week 6 Challenge: Visit an animal park or zoo and observe local animals in their natural habitat.
I'm not sure the exact moment that marine biology and sea animals became so fascinating to me, but, since I was a little girl, I've loved anything that has to do with the ocean; it might have started from in the womb, as my parents were surfers.  I was thrown into the ocean, on a surfboard and swimming at a very young age. I grew up going to marine biology and oceanography camps and did several summer sessions for college credit.  I have even had several birthdays at aquariums and whenever I can get close to the ocean or sea life, I jump at the opportunity.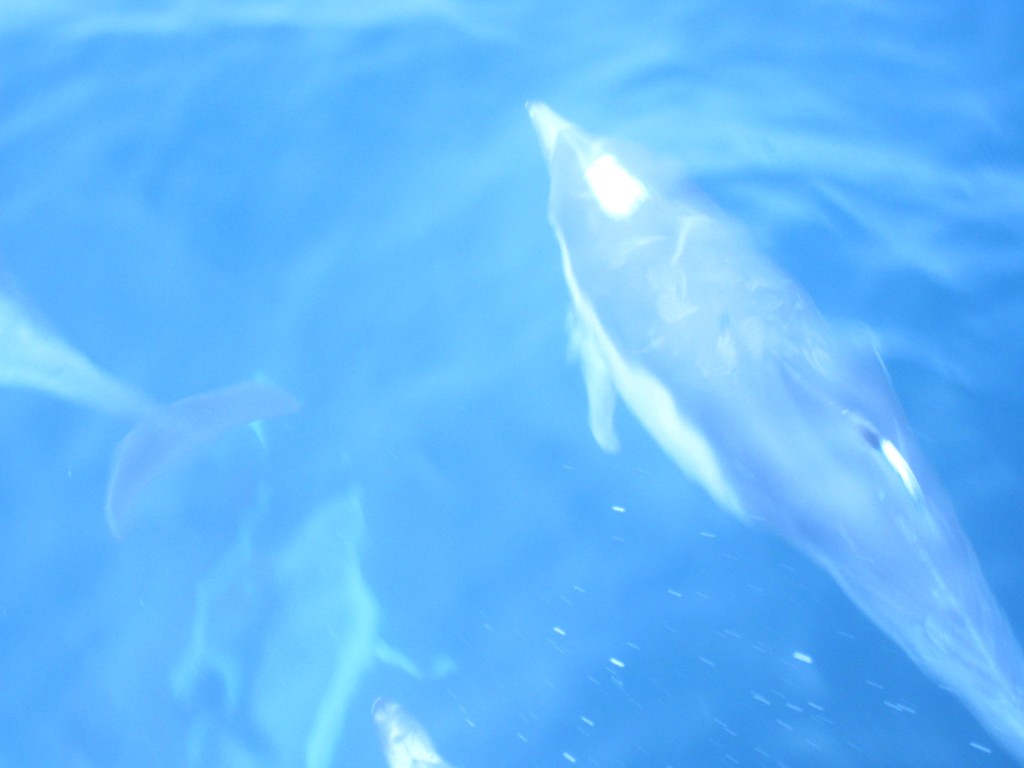 For my birthday this year, I was surprised and super excited when Bob's present was a whale watching tour for two.  On Tuesday, we drove down to the docks in Long Beach and boarded our ship to sea (more like a boat, but ship sounds so fancy!).
We decided to do the noon departure and even though it was sunny in the Valley, it was hazy and cold near the ocean. While we were wearing long sleeves, I definitely could have used another layer or two to protect myself from the winds and the cold. The marine layer didn't really burn off or go away until we were well out to sea.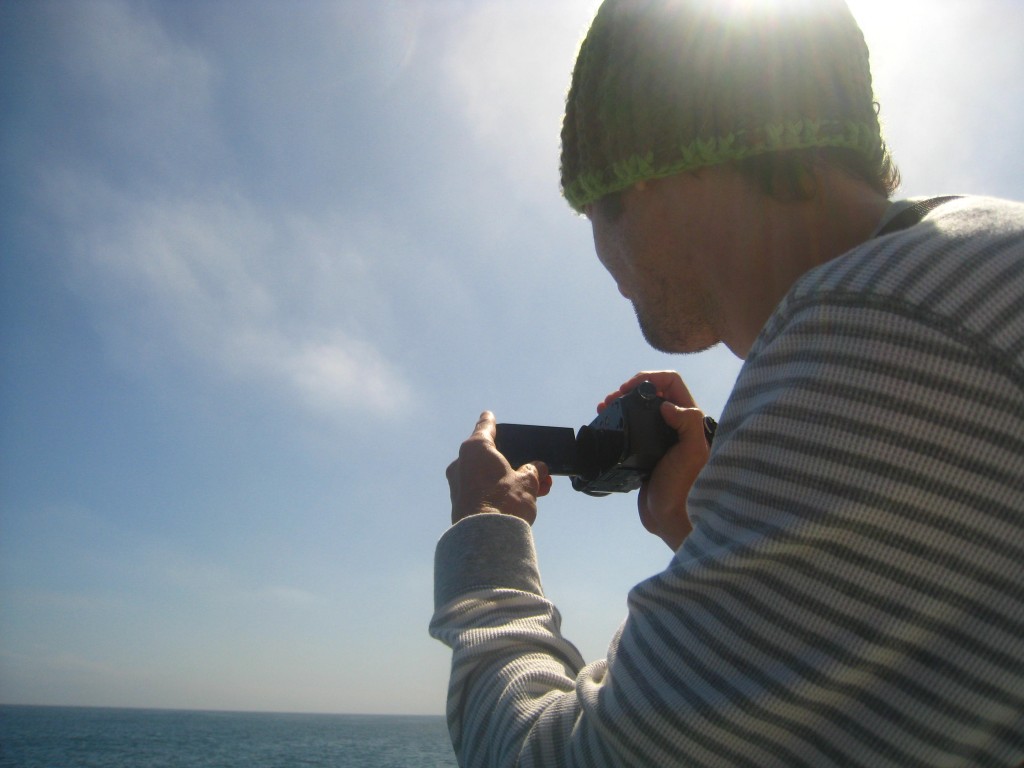 On our way out the whales, we found several sea lions perched and sun bathing on a buoy. A researcher from the Long Beach Aquarium was on board and told us, sea lions have little ear flaps while seals do not and sea lions propel themselves forward with their front flippers while seals do so with their back ones. So, in this case- the only animal that could be on the buoy was a sea lion because a seal could not actually push itself out of the water high enough.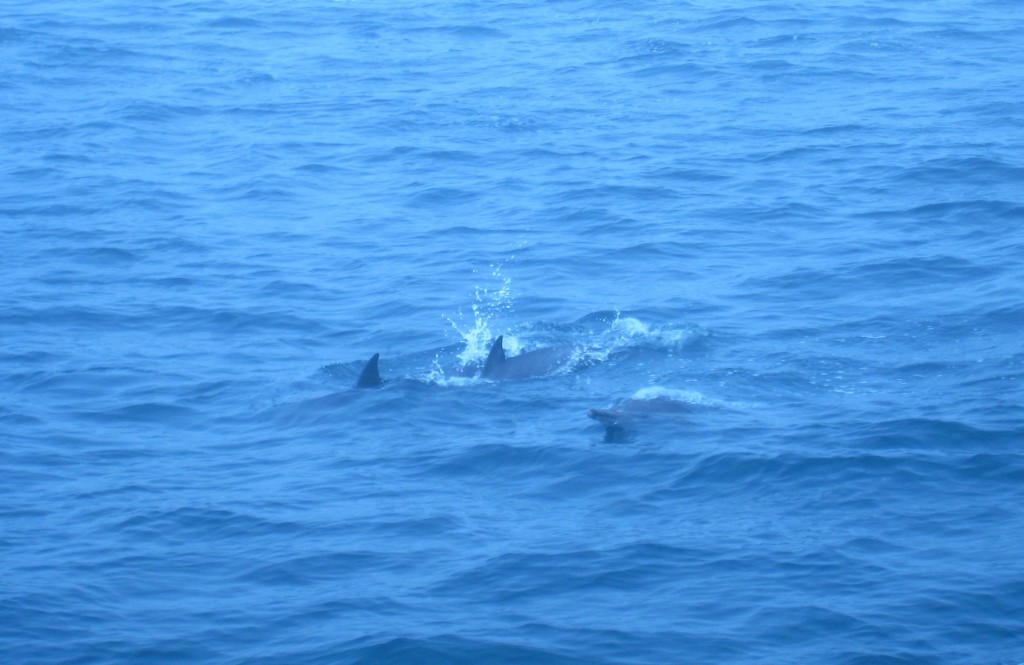 Not too long after leaving the sea lions, the boat slowed down again and all of a sudden there were hundreds of dolphins swimming around us. (I felt like I was living in Kristin's lastest post!) They were everywhere- seriously not a bad seat on the boat.  There were so many of them swimming, jumping out of the water, and playing- like they were performing a special show for us. I was in heaven. While I have seen them in the wild before, I had never experienced this many of them. After seeing so many dolphins, I didn't even care if we saw any whales!
But Bob (and many of the other passengers) did come for the whales and after the crowd calmed from the dolphins, I could tell that the captain (with his binoculars) was desperately searching for a whale of a sign, he even came over the intercom to soothe the worriers. Moments afterwards, we saw a huge spray of water blow up into the air. A WHALE! The boat took a sharp left but slowed down not to startle the whale or scare him off.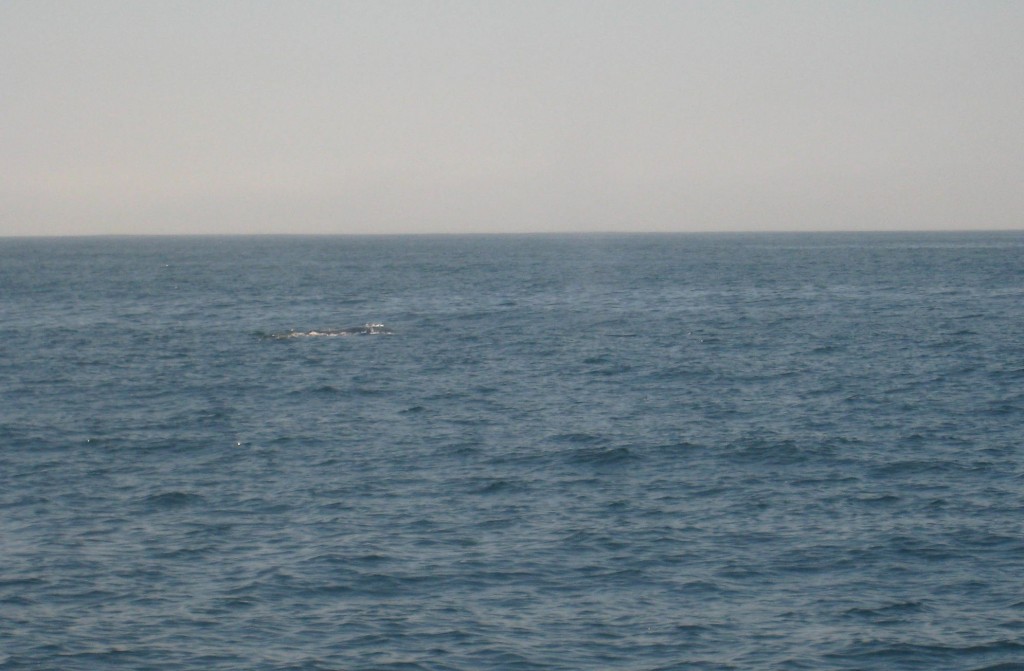 February through April is Grey Whale season in Southern California, and the whales we found were swimming north to feed after several months in warmer waters nursing their newborn babies. Not too long after we saw the first whale, we saw the second, smaller whale, what the captain assumed was a calf, right near by the mother.
I tried to get more photos, but they crested and showed their fins so quickly that I didn't get a great shot. (The shot above is actually a screen shot from the footage that Bob filmed!) Their backs resembled dinosaur bones and their fins were straight out of a movie. They moved swiftly through the water and since they can hold their breathes for up to 5 minutes at a time, once they were out of our sight we had to find them again each time. Even though we only saw them for seconds at a time, the search was absolutely thrilling.
Now that I've experienced this once, I can't wait to go back during Blue Whale season. Blue Whale season is June through August in California and since the whales aren't migrating, they are more likely to stay and hang out around the boat- allowing for much closer shots and more time with the whales.
*Don't know about Travel Your Own City? Start here. Then check out the other bloggers joining in!