Wild Nature of Hawaii's Eastern Edge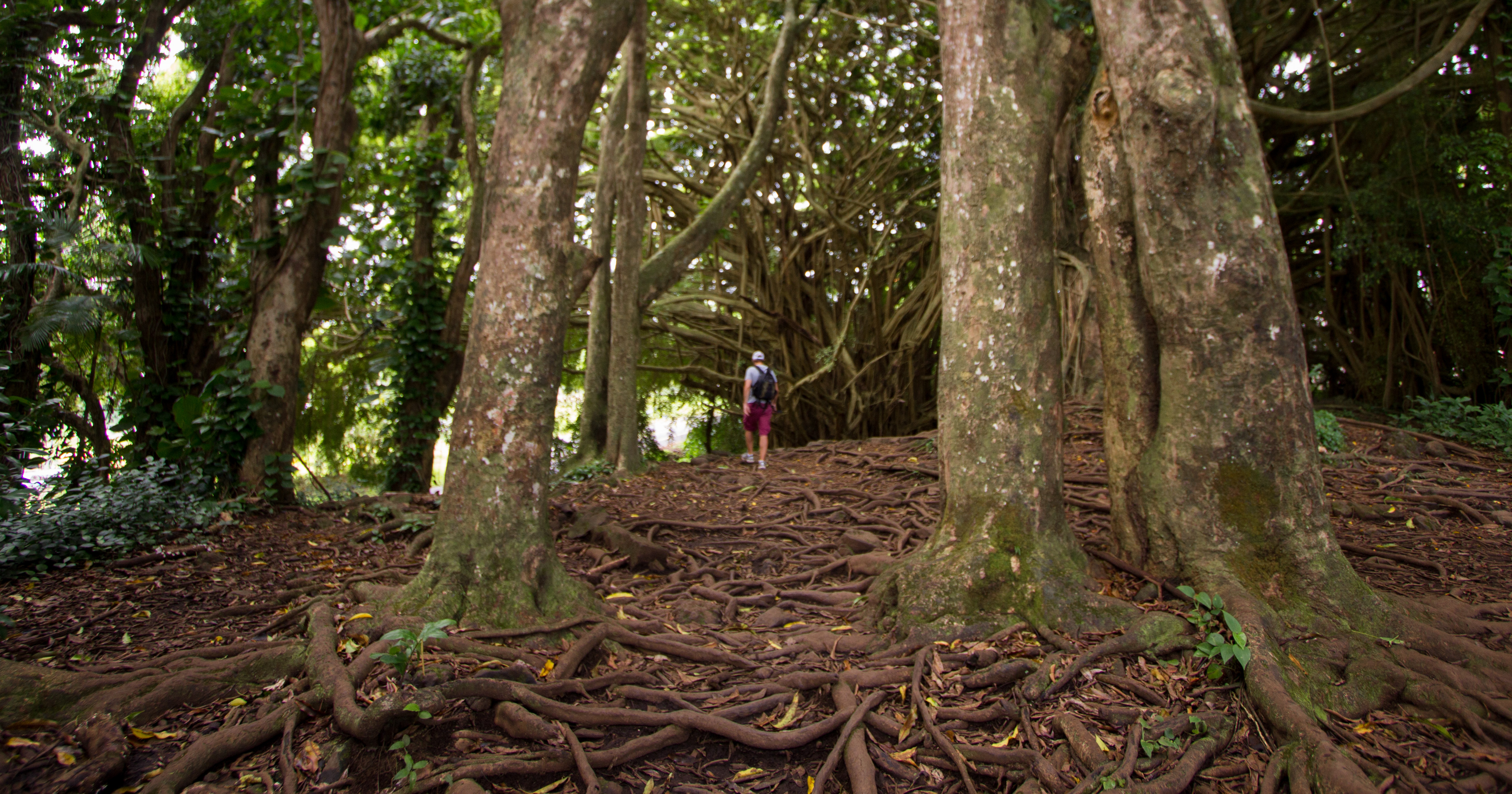 From the second you step off the plane or cross the natural dividing line that splits the Big Island in two, the Eastern side of Hawaii saturates you and covers you in dew-dampened green forests and sapphire white caped waves — when you think of the Hawaiian experience, it's the waterfalls and black coastlines of the Hilo side that first come to mind.
Laupahoehoe Point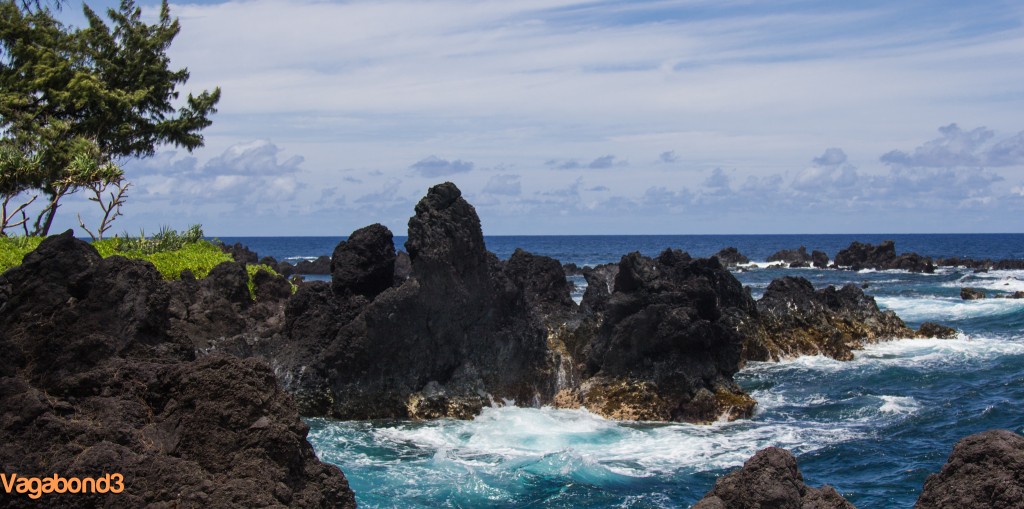 Despite my best effort, I am not a 'lounger'.  As much as I want to be content laying on a beach and reading a book all day long, I get antsy in my pantsy and have to go do something.  (I'm only comfortable lounging in the privacy of my home with my Roku).  So, while we've tried on several occasions to wake up early, toss towels and swimming suits into a bag and head out along the coast, more often than not we end up only stopping at one beach and instead getting caught up on a hike or stopping by a local attraction.  The Eastern side of Hawaii was the perfect place for me, being the ideal balance of lounge and excitement.
What I mean to say is that with activities and attractions scattered down the coast, spending a day exploring feels full.  First off, nothing is too far away but also most things aren't right on top of each other, so each stop feels like its own experience and not just a jumble of everything all day long.  Then, while Hilo has a shoreline, heading out from the city takes you into the mountains which means getting to the beaches can be a hike down.  For me, the hikes were just strenuous enough to make the beach lounge time seem like a reward and not like a way to simply flit the day away.  Not everything is a challenge though, like Akaka Falls, which means you can visit several sites in a day without feeling exhausted by lunch.
Akaka Falls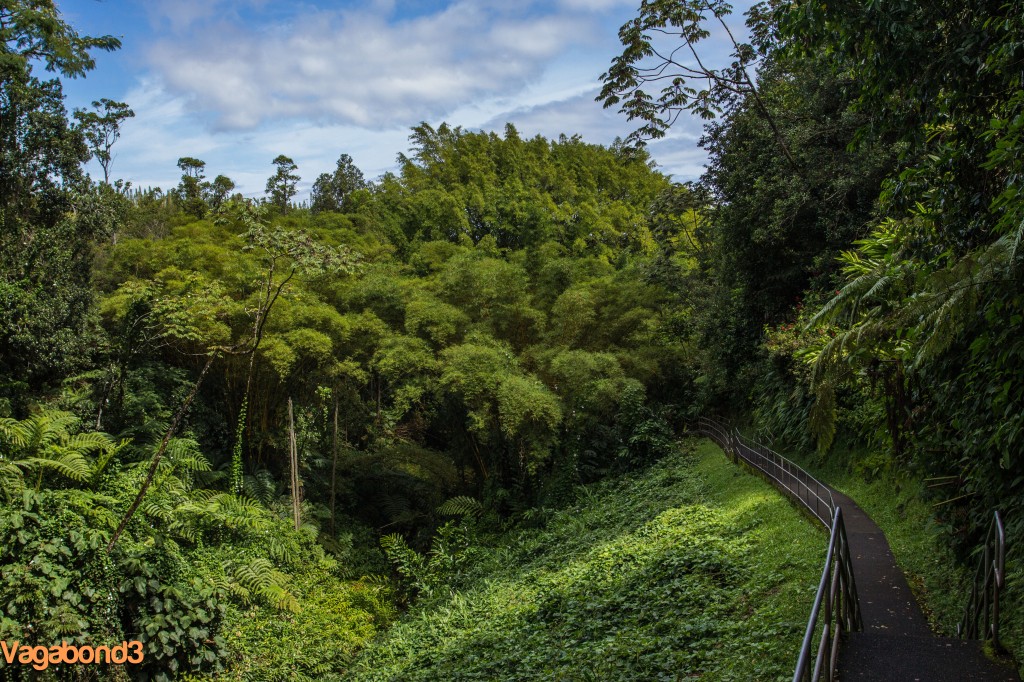 DRIVING TIP
We rented coupe and had no trouble visiting most of the sites we plotted out, but without 4WD, a few of the most intriguing destinations (like the green sand beach) eluded us.  So if you plan on driving all over the island, consider spending a few extra dollars and getting a vehicle that will let you drive down to the deepest valleys (a la Waipio Valley) and even up to top of Mauna Loa.  There are also tours and locally run shuttles at many of these places, but the extra cost of a 1-2 4WD rental is worth it when you can make your own itinerary and not worry about your car parked all alone in some parking lot.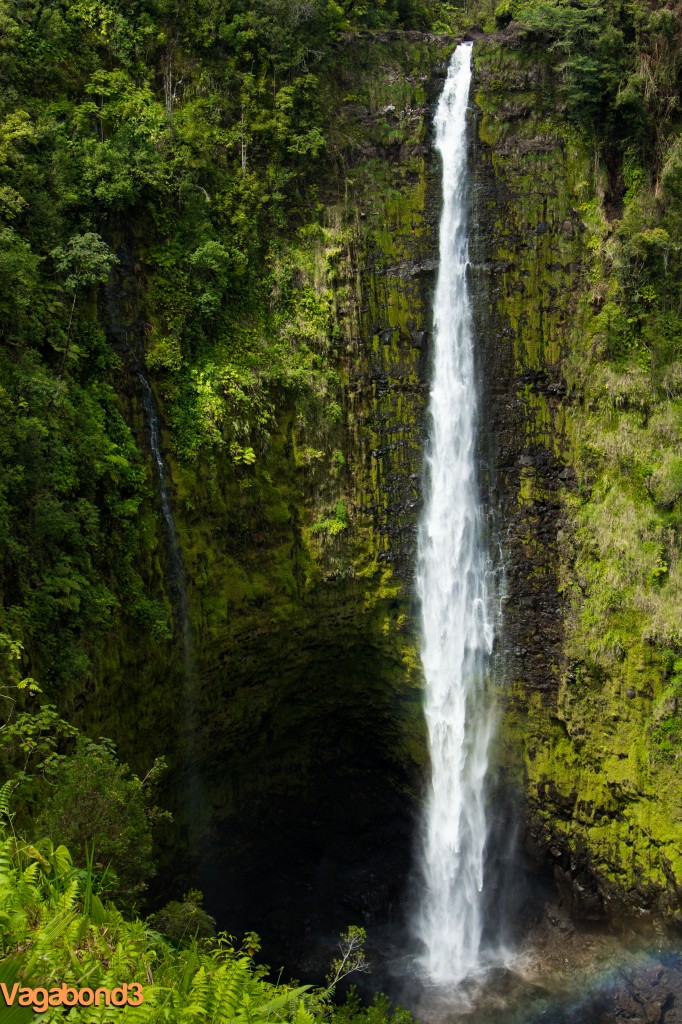 Roadside at Waipio Valley