The Surprising Food Shops all around Barcelona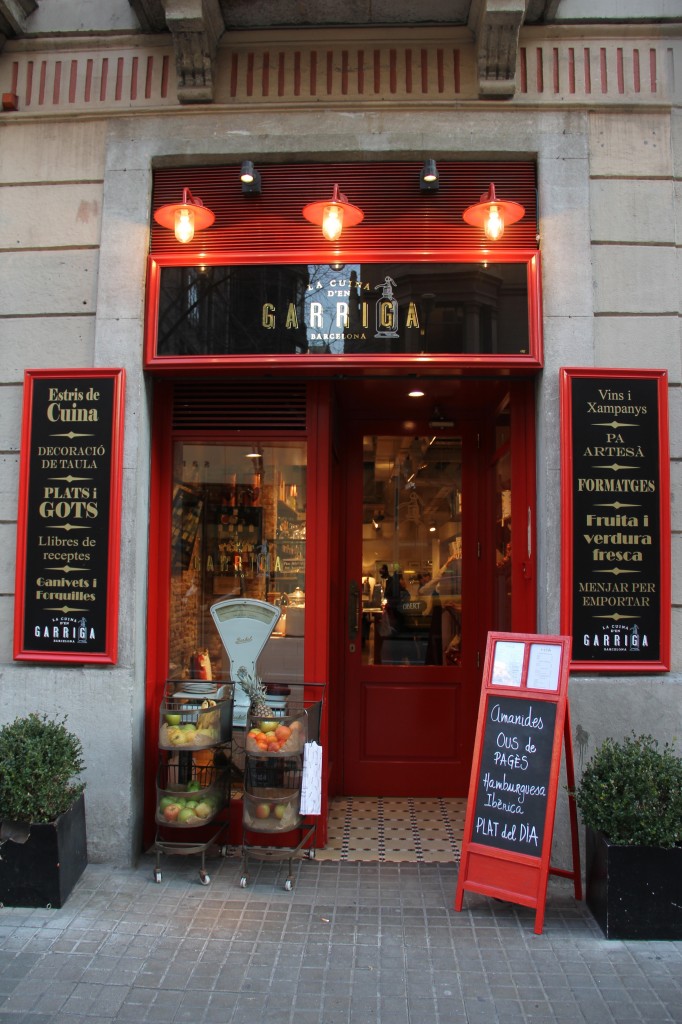 When I was walking around Barcelona, trying to burn off more calories that I was taking in, I noticed that there were a surprising number of cheese and meat shops around the city. I'm not sure what I expected (seafood, paella, tapas), but cheese and meat wasn't it. I imagine these types of shops would be in other European cities- like more cheese from France and meats from Germany- and that's only because of sterotypes of those foods and regions.
One thing that I noticed was the beautiful and unique design of each shop. They each had their own flair, if you will, whether it was simple and classic, modern and playful or bold and exciting. Within three blocks I was able to see each different type of shop and the quirky patrons that were eating and shopping in each one. Because I was so curious, I wandered around each one, noting that the food wasn't all the different, just the way it was displayed, packaged and sold.
Do you think design has an affect on where you shop? I know that the top red store front immediately grabbed my attention, as did the cheese shop with the cow out front.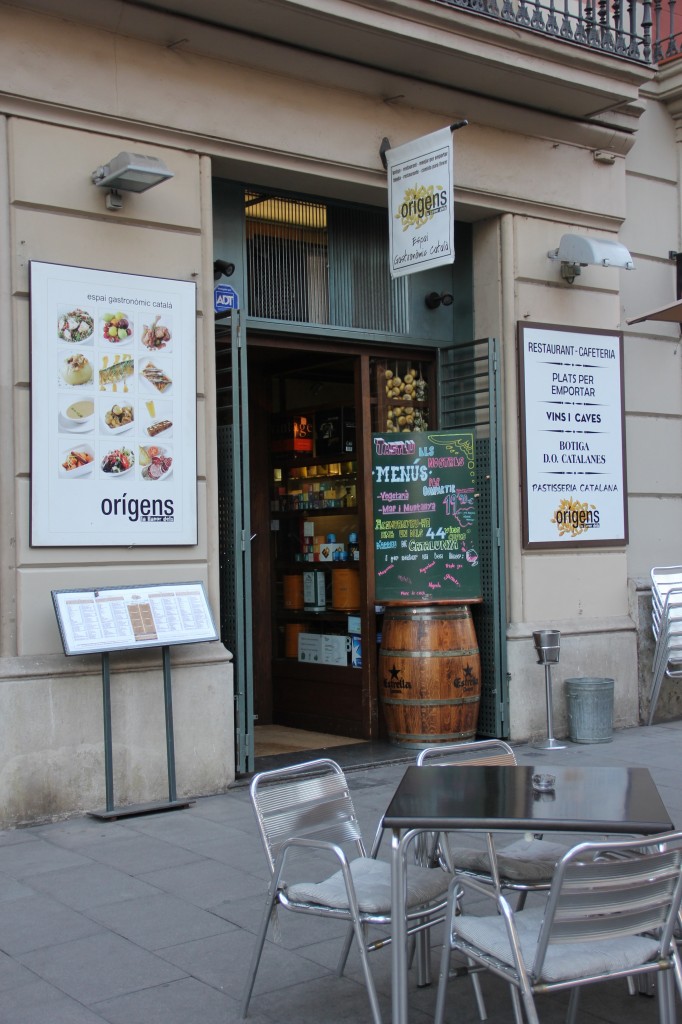 Another thing that I loved was all the outdoor seating and patios. We are lucky to enjoy al fresco dining in Los Angeles and I always appreciate a cozy patio to eat and people watch in other cities I'm visiting.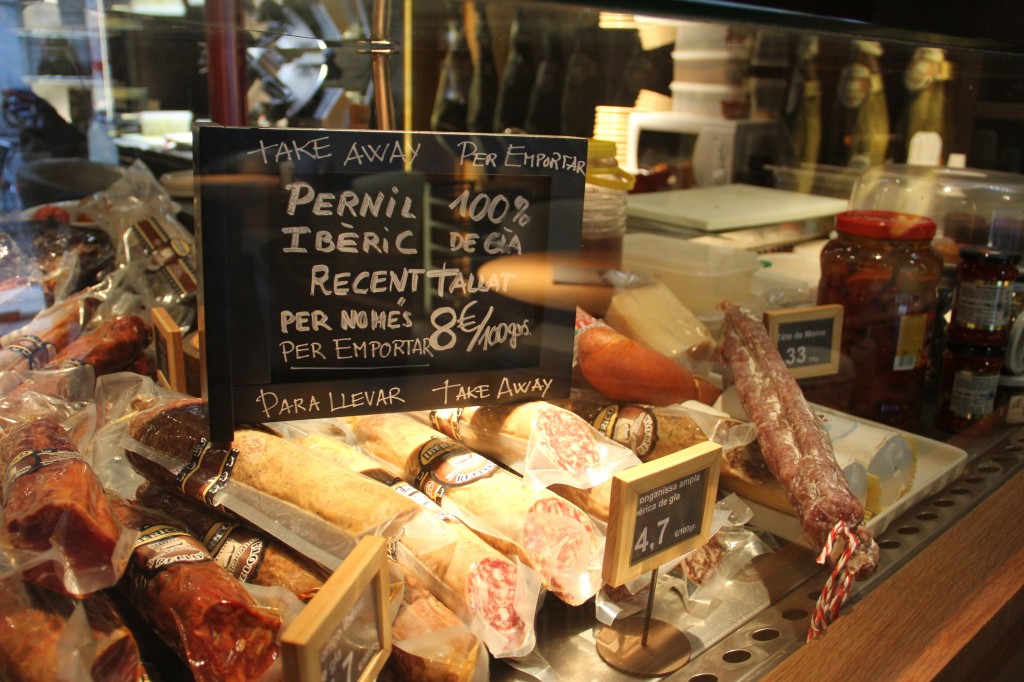 Do you have food stereotypes when you travel? Does Spain seem like a meat and cheese destination to you?