Can you spot the Nunnery in the middle of the city?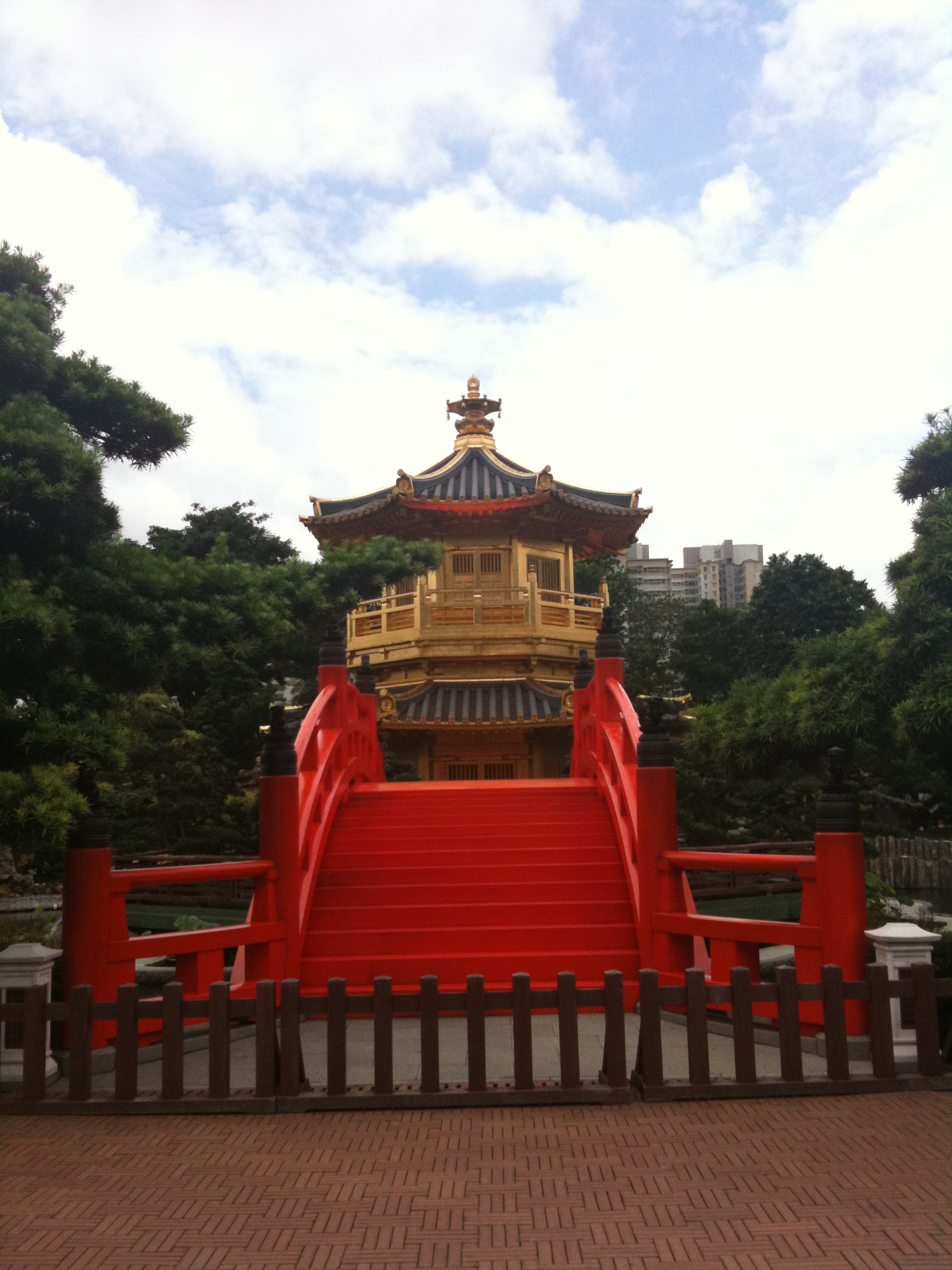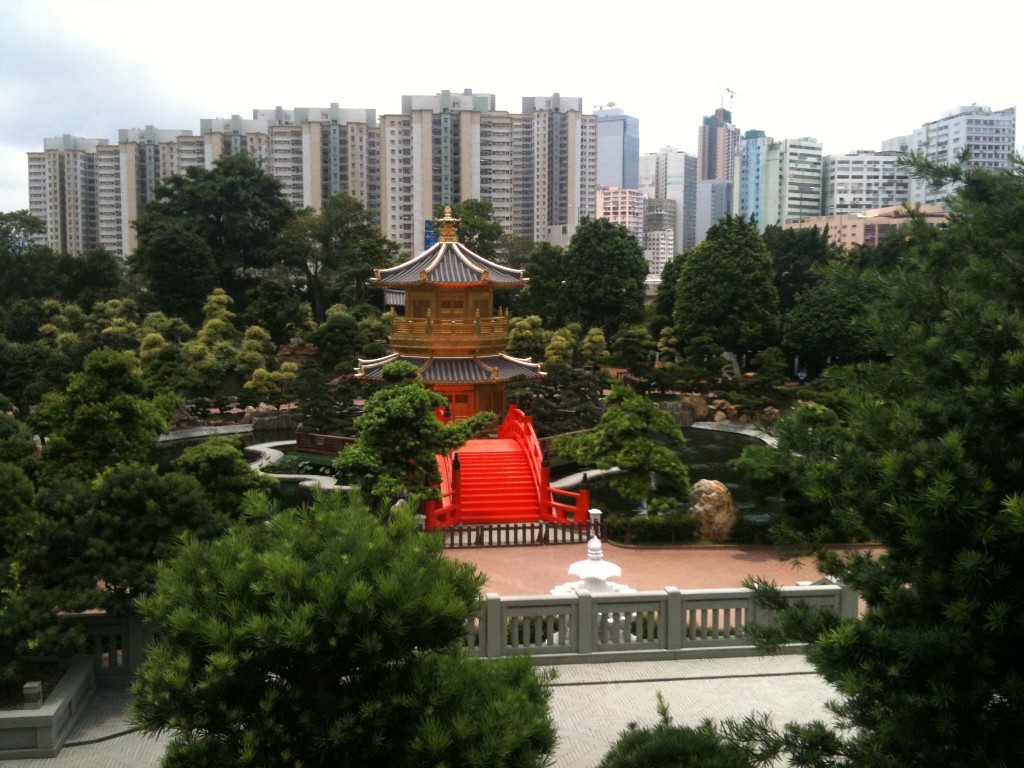 When we walked out of the subway in Hong Kong on a hot and sweaty morning in June, we were surrounded by the tallest buildings I had ever seen. The combination of the suffocating buildings and the muggy gray sky, allowed for almost no sign of nature; we couldn't even see the sky!  Hong Kong was quickly becoming one of those places that I knew I would never have to return to. There was a humid heat that beat out any of my childhood summers in Florida and the mornings, though less crowded, had a smell that no matter how many showers we took, never left our bodies. So, after two days without  one tree, we were in awe of this garden oasis so close to the city.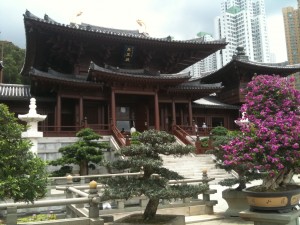 The Chi Lin Nunnery is a huge Buddhist compound in Kowloon about ten stops out of Hong Kong Island.  The serene nunnery was originally built in the 1930's but was completely redesigned in 1998 to feature the Tang Dynasty style and constructed entirely in wood. (They are really proud of that- it was noted almost everywhere!)
Next door to the nunnery is Nan Lian Garden, filled with lotus ponds and gorgeous plants and trees which have been specific designed for the space. It is absolutely stunning, with far fewer people than most other areas of Hong Kong and because so, almost silent.  Most visitors walked around the space quietly, which just added to the relaxing, peaceful vibe and allowed visitors to experience the low chants from the nuns (even though we never saw them).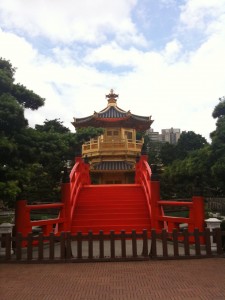 It might have been because we were on the outskirts of the city or that the plants were working overtime to heal all the pollution, but it seemed like the air was lighter and easier to breath.  Maybe I was high from all the cleaner air, but even the birds seemed to chirp a little louder and the fish had a spring in their swim!
I would highly suggest spending a couple hours at the nunnery and enjoy the nearby gardens. Even though we couldn't fully escape the skyscrapers, I still felt more at ease and happier in this area than any other in Hong Kong.
Have you been to Hong Kong in the summer? Have you been to the nunnery?