China's Forbidden, Unfinished Crystal Palace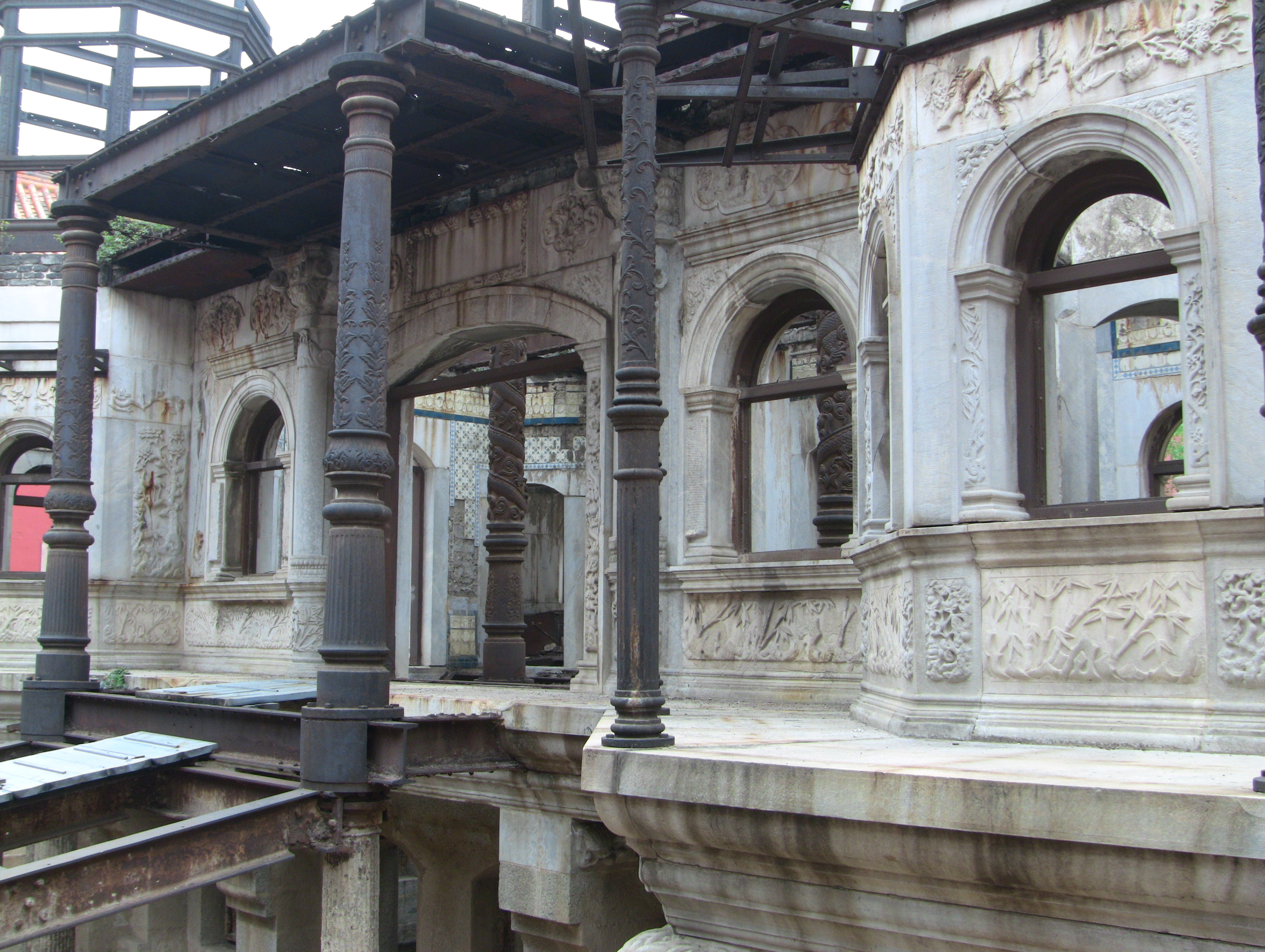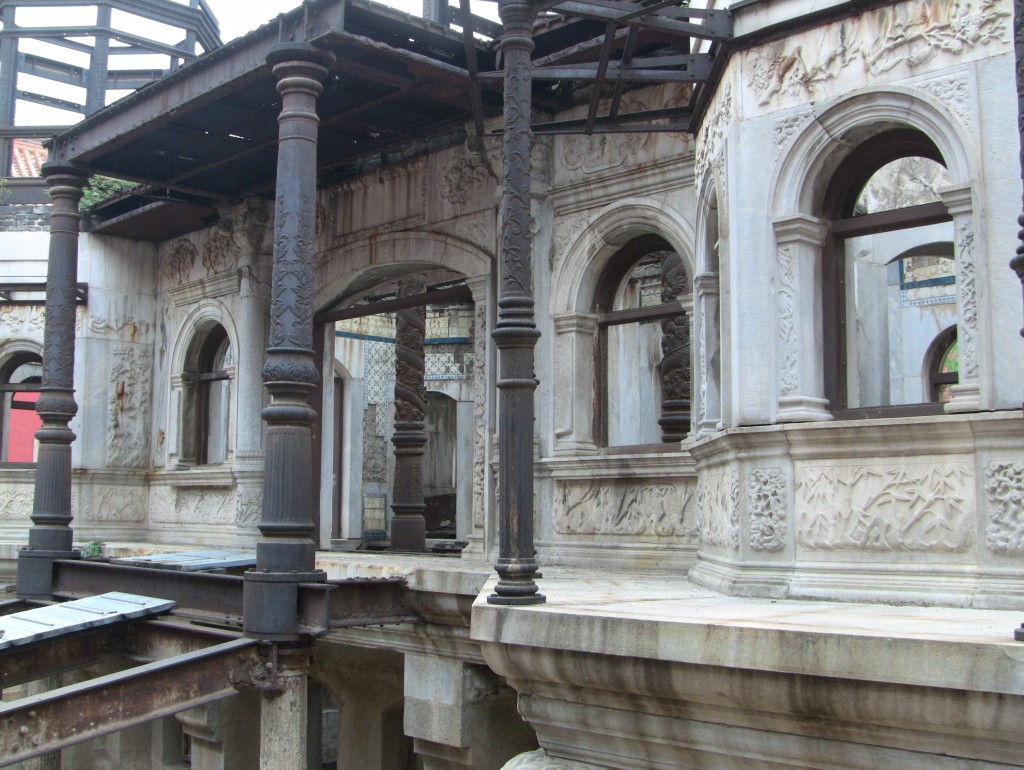 Stuck between classical and modern styles, this early twentieth century addition to the Forbidden City's labyrinth of palaces remains without the glass windows, treasures, or below ground aquarium that were supposed to make The Crystal Palace (Shuijing Gong) a shining example of a typical western palace.  While I think finding a working aquarium from 1909 would be a pretty cool sight, this building stays with me precisely because of its barren an other-worldly appearance.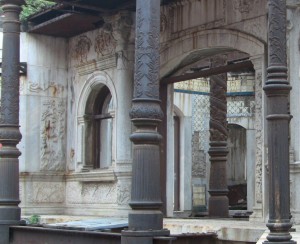 There are only a handful of structures that I routinely remember from my trip the Forbidden City, this is by far the most prominent and remains my favorite.  We stumbled upon The Crystal Palace as Rob called out directions and figures from the one audio tour which we pooled our cash to rent.  It's lag time and generally grumpy disposition paired with Rob exasperation as he fiddled to make it work meant that I didn't catch many facts on our first pass by and was left to imagine the reasoning behind this building.  I hoped that this piece of architecture was intended to look just as it did.  It's apparent formulated emptiness brought to mind representations of a sky kingdom or perhaps heaven, and resonated within me in a place I don't often let my mind wander.
Not only did I feel connected with what I had assumed was essentially a work of art, but I finally felt that I had something in common with the Forbidden Kingdom, a place that, up until this point, I had assumed was essentially a outlandish, indulgent bragging right.  However, soon I found out that my dreams were not to be realized, and that for better or worse, the Forbidden Kingdom is basically a massive, indulgent bragging right.  Even considering the truth of the situation, the crisp, clean colors of the Crystal Palace still stand in strong contrast to the heavily red color palate of the remainder of the Forbidden City, and continue to captivate me.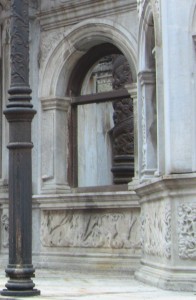 Looking much as it did when it was abandoned by the German architects that were commissioned to build it, the Crystal Palace has withstood two bombing to become one of the most unique treasures, hidden in the lesser explored portion of the Forbidden City.  Despite whatever it was once intended to be, for whatever purpose it was to have, it is now simply and piece of art.  The question is, Is it doomed never to be finished, or was it abandoned at just the right time?   I prefer to think of it as finished just at the perfect time.  When I consider it as a failed building, I can't help but remember of the old proverb 'don't build your kingdom on sand', when I think that this desolate shell stands upon the site of the burned Palace of Prolonged Happiness (aka the house for the imperial concubines).  For a bit more information about this site, check out this short historical fact video.
This is a part of Budget Travel Adventure's "Where am I Wednesday", where we posted the first snap on Facebook. Join in the hunt next Wednesday as we post a picture for you to guess about on Facebook  and then tell you a little more about it on Thursday for Budget Travelers Sandbox's "Thursday Travel Photo".