A Weekend Of First at Sun Peaks Resort
February 21, 2017
by Jade Broadus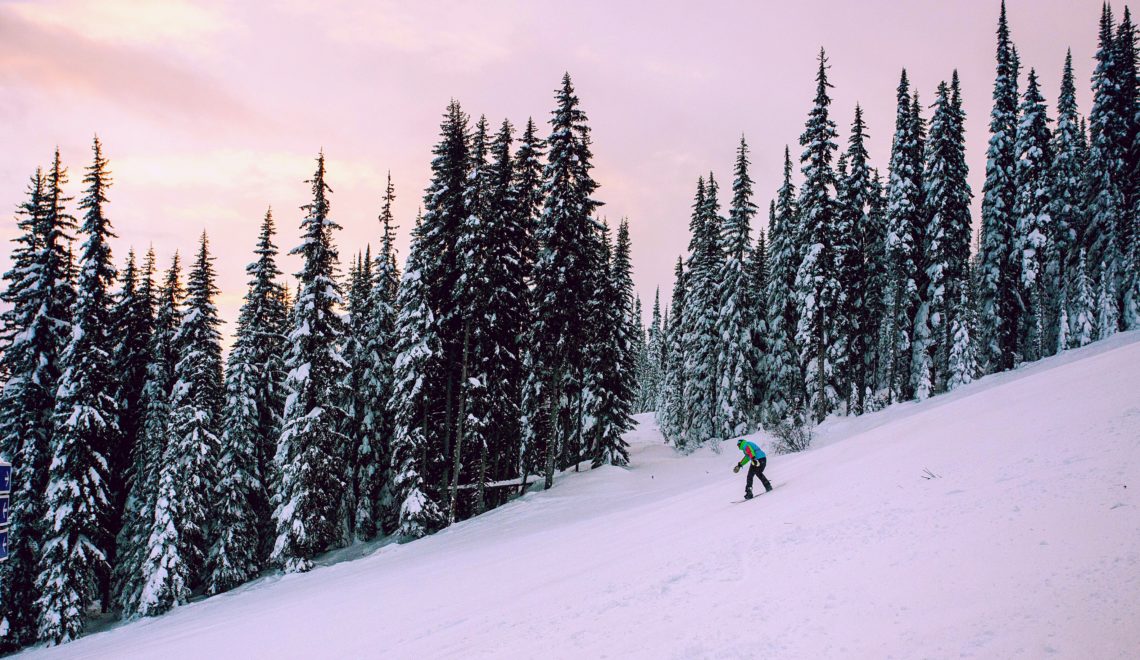 It was Dec.31st at 7:45pm and we were waiting for the fireworks show to ring in the New Year. We had already watched skiers with fire torches fly down the mountain in a wild zigzag formation that looked like a Chinese dragon parade. Despite being below freezing, hundreds of people stood outside the Sun Peaks Village, in eastern British Columbia, to get the perfect seat for the first firework to light up the sky.
The crowd got quiet as we heard a loud pop and a bright blue sparkle.
It had begun.
And just like that 2016 was in our rear view window and 2017 was looking mighty bright and warm.
This was Augustine's first fireworks show in her first international city on a trip that we would later realize was filled with a lot of firsts for all of us. First tracks, quite possibly Bob's favorite moments of each day, snowshoeing, quite possibility my favorite moments of each day, and sledding, most definitely Augustine's favorite moments of each day, were all things we had never done before and all things that we can't wait to do again.
And we will, as Sun Peaks is our new favorite ski resort.
…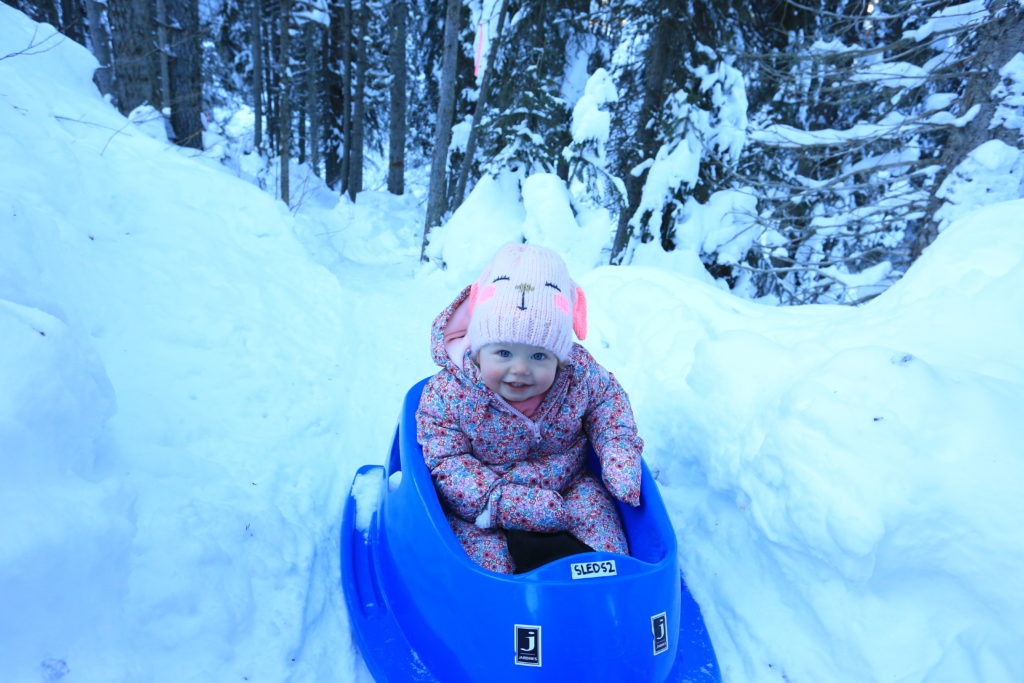 We woke up in our LA condo around 6am, caught an easy flight to Vancouver and then a short puddle jumper over to Kamloops, before driving 40 minutes up to Sun Peaks. All told, from our bed to the resort, it took us about the same time to get to Sun Peaks as it does for us to get to the closest big ski town in California. And unlike the California spot, we had many of the trails all to ourselves (even on a holiday weekend)!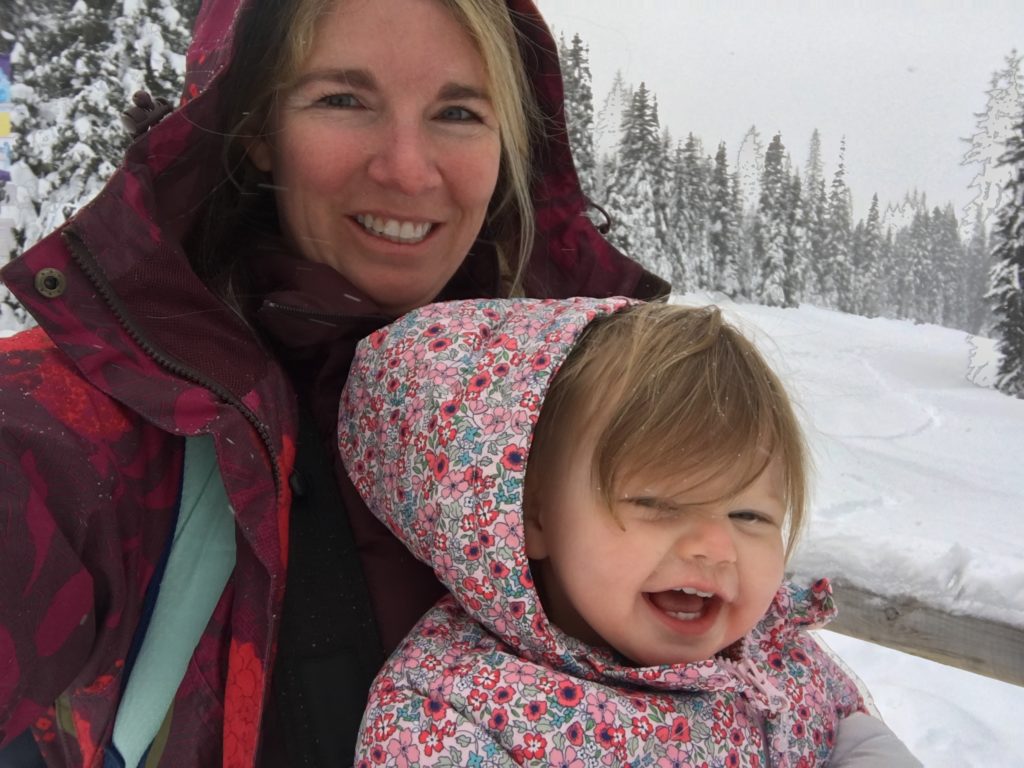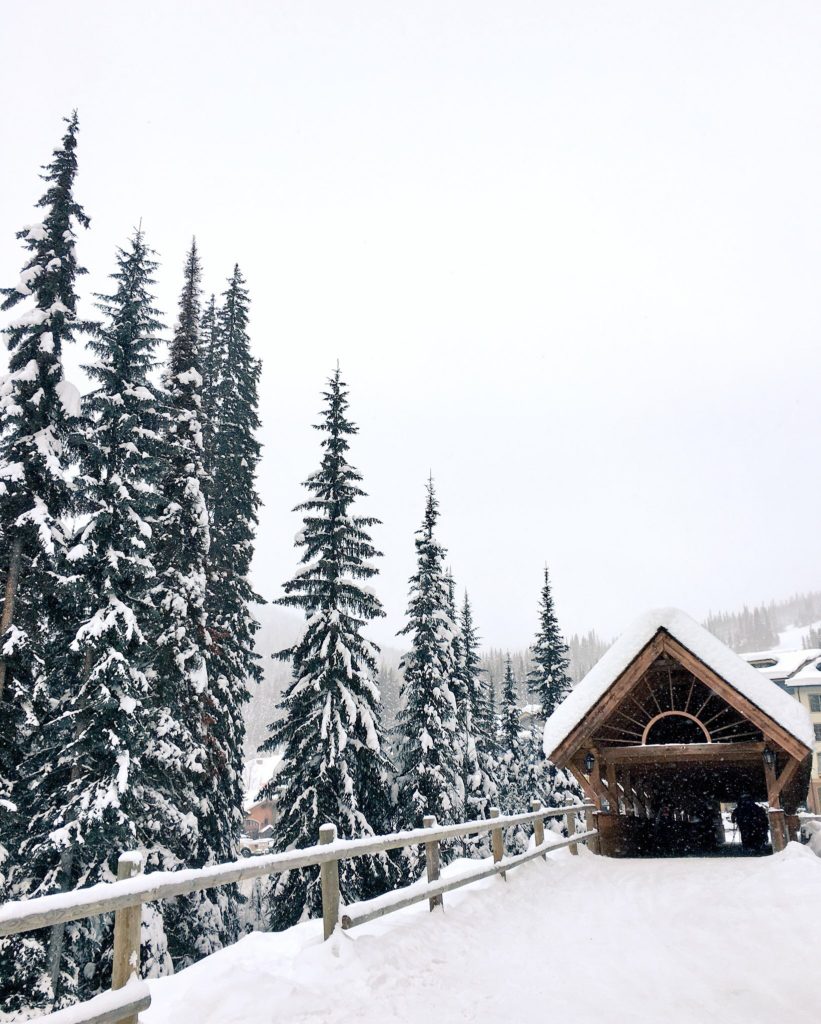 Now, ski vacations with young kids can be tricky, especially if they aren't old enough to join ski lessons. But that isn't a problem at Sun Peaks. We called ahead and got Augustine on the list for child care, a full day experience where they watch over them, give them lunch and let them play with other kids their age while the parents are off exploring the mountain. It's a win/win for parents and young kids. Once we figured out our schedules and tours, we booked time for Augustine at the child minding resort (hehe) and we were on our way.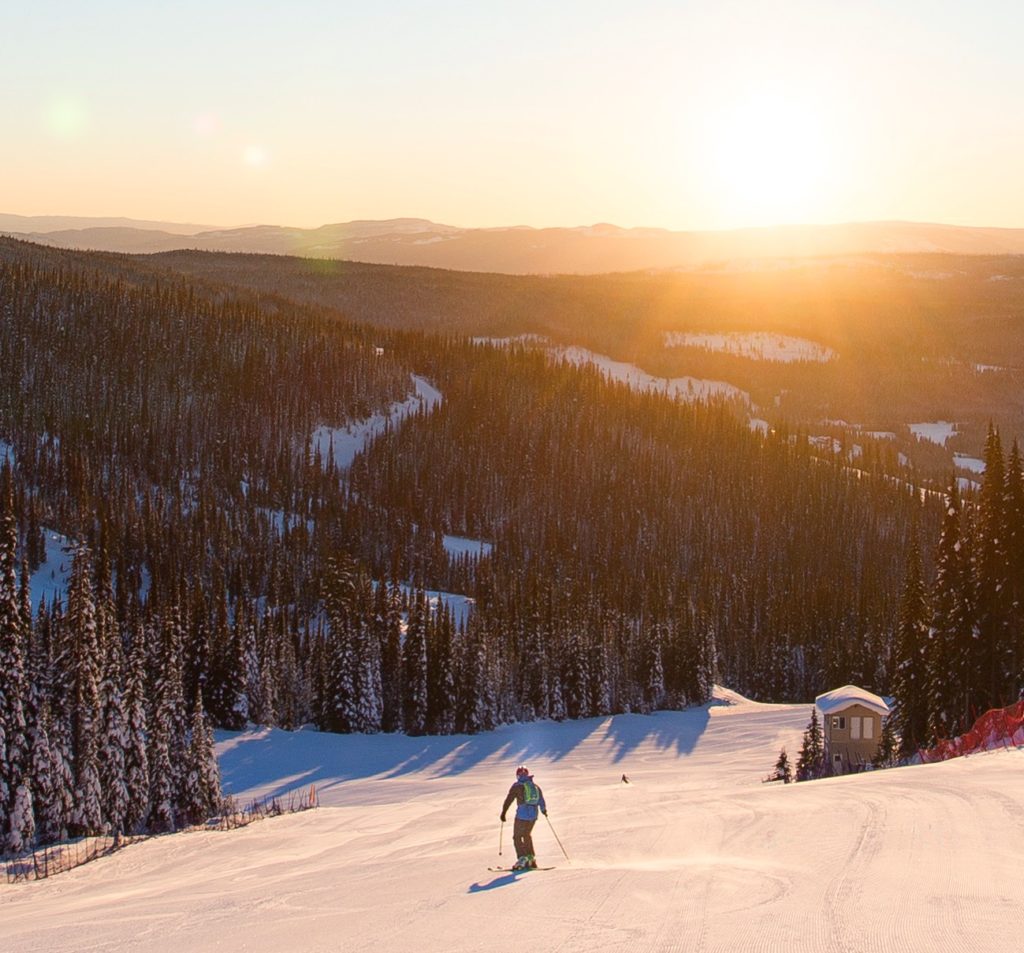 The tours included the First Tracks breakfast, which is less of a formal tour and more of a way to get on the mountain much earlier than the normal lift ticket holders. You can see the sunrise from the top of the mountain and get the ultimate ski satisfaction that you were the first tracks on each slope. It's an invisible medal we all wear with pride.
Other tours included dog sledding, snowshoeing, sledding and cross country skiing. Sun Peaks has over 34 kilometers of cross country skiing trails and if you bring your dog (next time) you can even take your four legged friend on a backcountry trail to McGillivry Lake.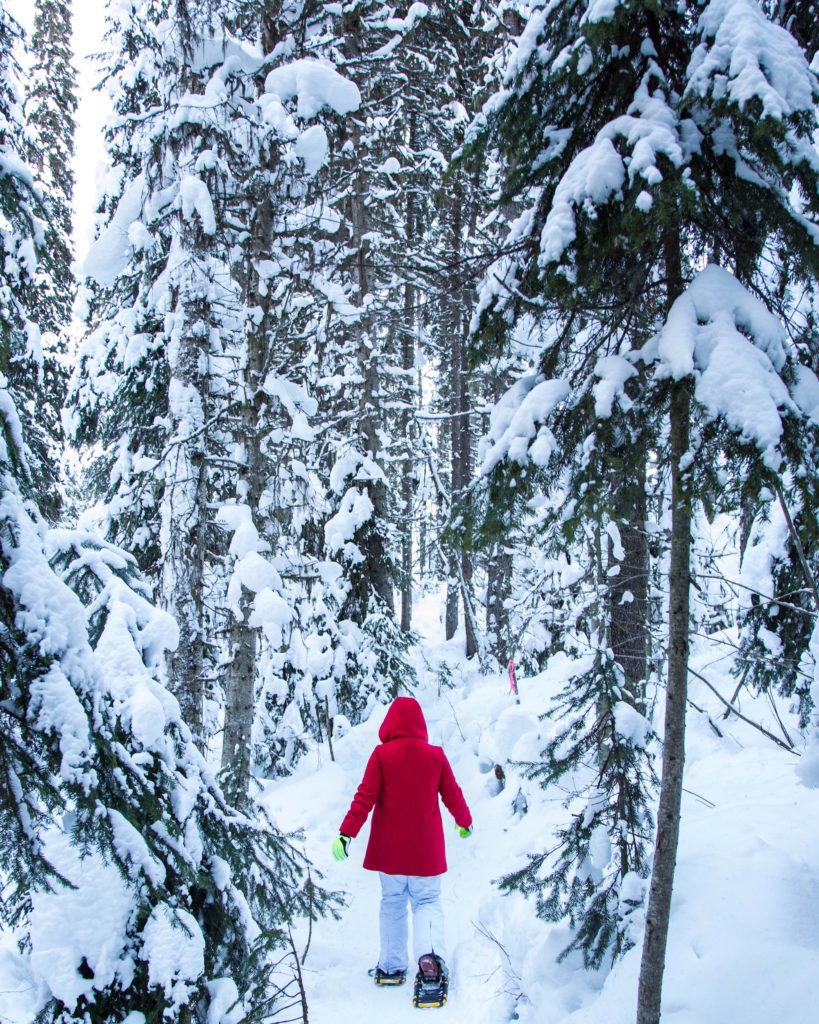 One afternoon we picked Augustine up for daycare, rented a sled and some snowshoes and took her on her first sledding adventure. The snowshoes came in handy as all the fresh powder made it a little tricky to walk on without the flotation the snowshoes provided. The sled was actually rented from one of the gear outfitters in the village for $9 dollars a day, and Augustine was obsessed. At first she was a little hesitant and didn't really understand that she just needed to sit there and we would pull her along but after awhile she got used to it and loved it. Even once we got back into the room she would sit in it and pull the string around the room.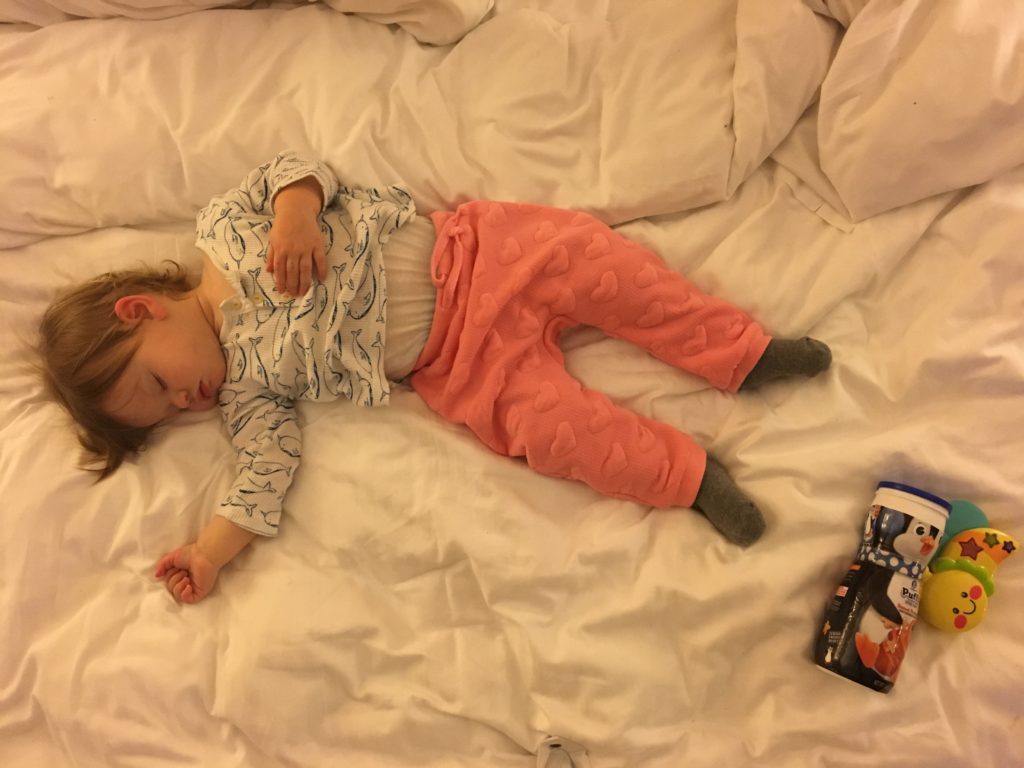 Lastly, to cap off our weekend of firsts, Augustine tried her first cup of hot chocolate and was immediately hooked. Both Bob and I love chocolate so this came as no surprise, but her eyes got so big and the whipped cream was all over her tiny little face and hands. She started laughing wildly, as if this was the best thing to ever happen to her, and so I took a sip to see what all the excitement was about. Yeah, I pretty much looked exactly like her. That hot chocolate was the best I've ever had and almost reason enough to book a trip even without all the other awesome things to do.
….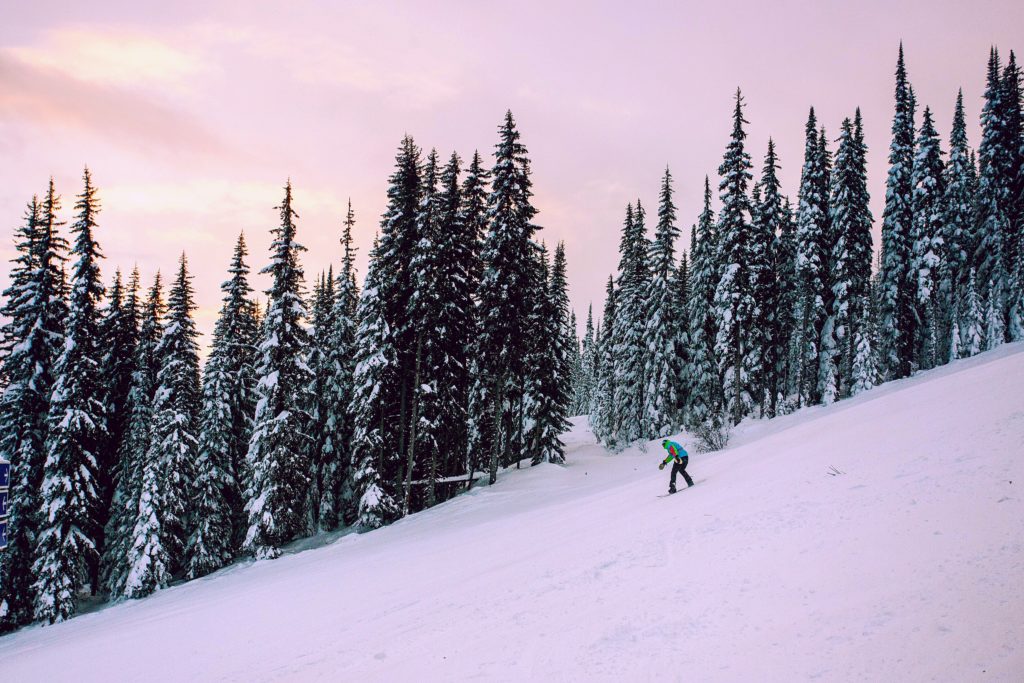 As the last firework lit up the sky, I whispered in Augustine's ear that this was the start of a really adventurous year. By day 4 I had not only shown her the joys of sledding but also the incredible flavor of hot chocolate. I think I'm going to win mother of the year.
In partnership with iExplore and Sun Peaks Tourism.