First Timers Expectations of Beijing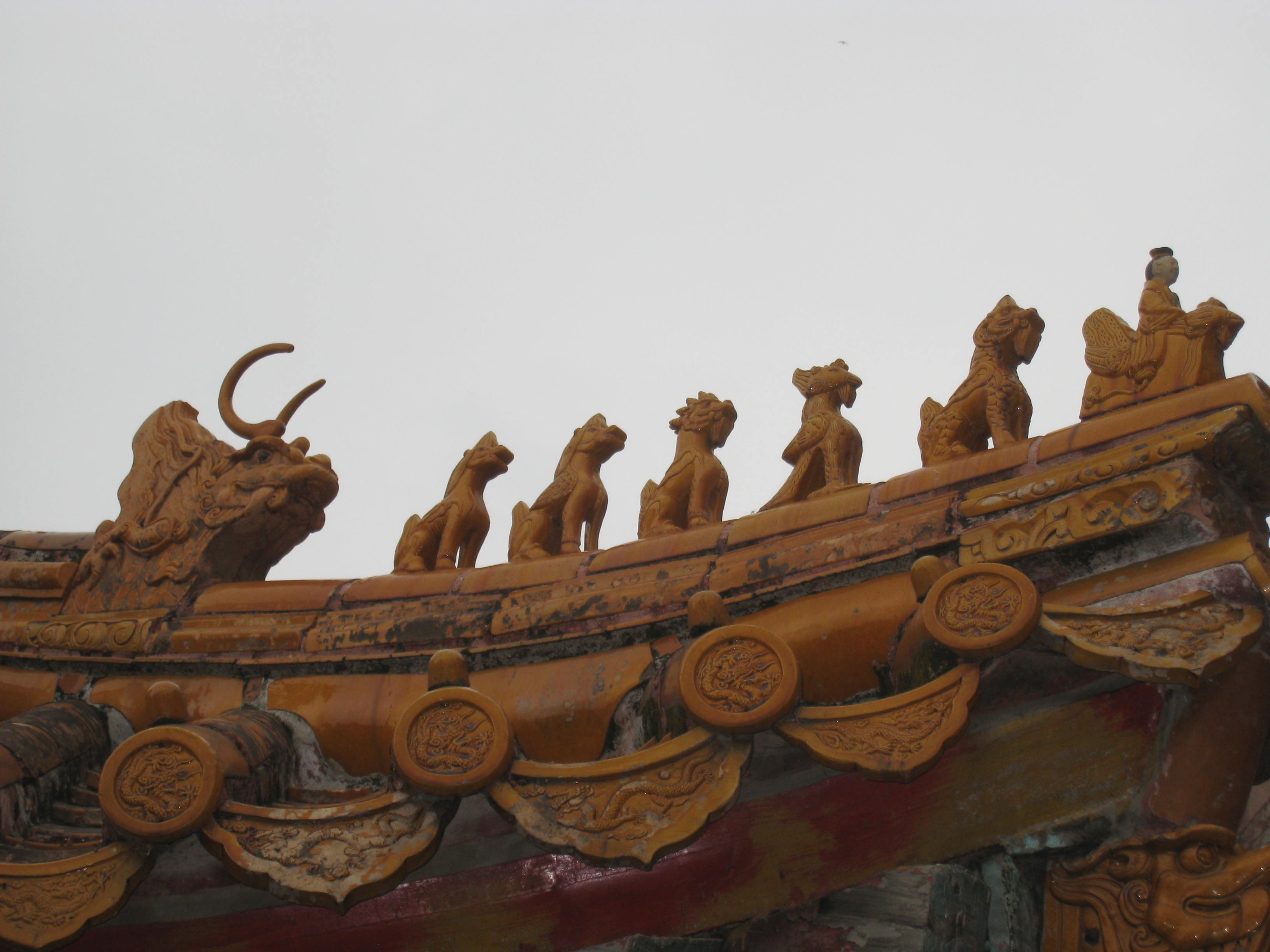 During the second leg of our Round the World trip, we are heading to Beijing, Tokyo and Hong Kong.  We won't be in any of the cities for very long, but are going to pack as much as we possibly can in that short amount of time. After our 72 hours in Sydney and our 24 hours in Los Angeles, we know we can accomplish a lot in a very short amount of time.  This type of travel isn't for everyone, but it definitely gives you a feel for the cities and whether or not you want to go back.
First Expectations:
We've never been to China and are very much looking forward to seeing the typical touristy things, but also want unique, dare I say, off the beaten track- type experiences too.  We want to see it all- from the temples to The Great Wall- but can do without shopping at the tourist filled markets.  Here's what I'm looking forward to doing with 36 hours in Beijing!
The Longest Wall in the World!
First thing and maybe the sight I'm most excited about seeing is The Great Wall of China. There are  day trips to three different sights of the Great Wall from Beijing.  One area, Badaling, has been completely renovated and goes on as far as your eye can see.  (It is also the most crowded!) The Great Wall is a work-out with steep steps and in the summer months hot as fire temperatures, so you'll want to bring a water bottle and a big hat!  Most guides suggest leaving early on the first bus out and coming back a few hours later.  It's still an all day excursion, but this way you'll get to see some of it without all the tourists.
History, History, History!
Beijing is jam packed with historical sights- two of the biggies, Tiananmen Square and Forbidden City, are right next to each other!
I think almost everyone has seen video footage and photos of Tiananmen Square before, but being there in person should be quite an experience. It's the center of Beijing, the largest city square in the world, and can hold about 10 million people at one time! The best time to go is around dusk, when the crowds have dwindled down and all the lights start to shine.  You can only stay until 10:30 when the soldiers come and lock the square up for the night. (And I don't want to be stuck inside! spooky!)
Located behind Tiananmen Square, the Forbidden City could easily take up half a day of wandering around, taking an audio tour and exploring the former houses and temples of ancient emperors. Also, the English version of the audio tour has James Bond's Roger Moore guiding you through the halls and courtyards- so that's awesome.
Dragon's, Oh- My!
Every year the Chinese acknowledge the death of ancient poet, Qu Yuan, by having Dragon Boat races with the Duanwu Festival. The story is told that Qu Yuan was dumped into the sea by evil men and the local fishermen went in to save him.  They used their paddles to hit the water to ward off any piranhas.  In Beijing, they also celebrate by eating small leaf wrapped dumplings.  This year the festival is June 14-16th, which just so happens to coincide with our visit.
Most people head to the sea or rivers to watch the boat races, but since we will be in Beijing, we are going to head to the Summer Palace, but this world heritage site has so much more to offer besides the Duanwu Boat Races.  Around the Summer Palace is a huge garden with a magnificent lake that takes up about 3/4 of the area.  The pictures are breathtaking and that alone makes me want to visit.  This is also known to take almost half a day of wandering around (especially in the summer crowd) so, pick out the places you want to see most and have your time planned out. If the crowds get too crazy, I might head over to Yuan Ming Yuan, a park and garden which is considered "Old Summer Palace", even though it was built afterwards.

Let's Go Fly A Kite!
Kite Flying, aka Fang Fengzheng, has been a Chinese tradition for thousands of years.  The history behind Chinese kite flying is very interesting.  Kites were once used in battles to protect against enemies! (Too bad we don't fight wars with kites anymore!) You can rent kites at Tiananmen Square and in Ri Tan Gongyuan, a nearby park.
Giant Red Snails- oh, urban legends!
I was looking over The Travel Channel's site about Beijing and stumbled across this "off the beaten track" experience and immediately knew it was somewhere I had to go.  I love legends, something so mysterious about them, and this one doesn't disappoint.  "An old legend holds that two giant red snails lived on the hill behind this temple. According to the legend the snails emitted strange lights at night and were thus worshipped by local villagers. Hence, the mountain was renamed Red Snail Hill and the temple, Red Snail Temple." Right?! Definitely a must see!
Want a locals perspective?  Check out To China… and Beyond! This girl moved to China in 2008 and has made frequent visits to Beijing, listing her favorite hostels, places to get dumplings and where to have a great morning run. I've definitely added some of her picks to our trip!