The Perfect Getaway to Sandy Springs: Toddler Edition
Kid Augustine here, taking over the blog for my parents to tell you about our recent trip to one of my favorite spots in all of the USA: Sandy Springs. Located about four Moana songs away from where my great grandmother lives in Atlanta, Sandy Springs is a toddler's dream trip. Seriously, I wish all my friends in Nashville and Jacksonville would come with me for my next trip to Sandy Springs — it's that much fun. But don't worry about me; I made friends all along the way.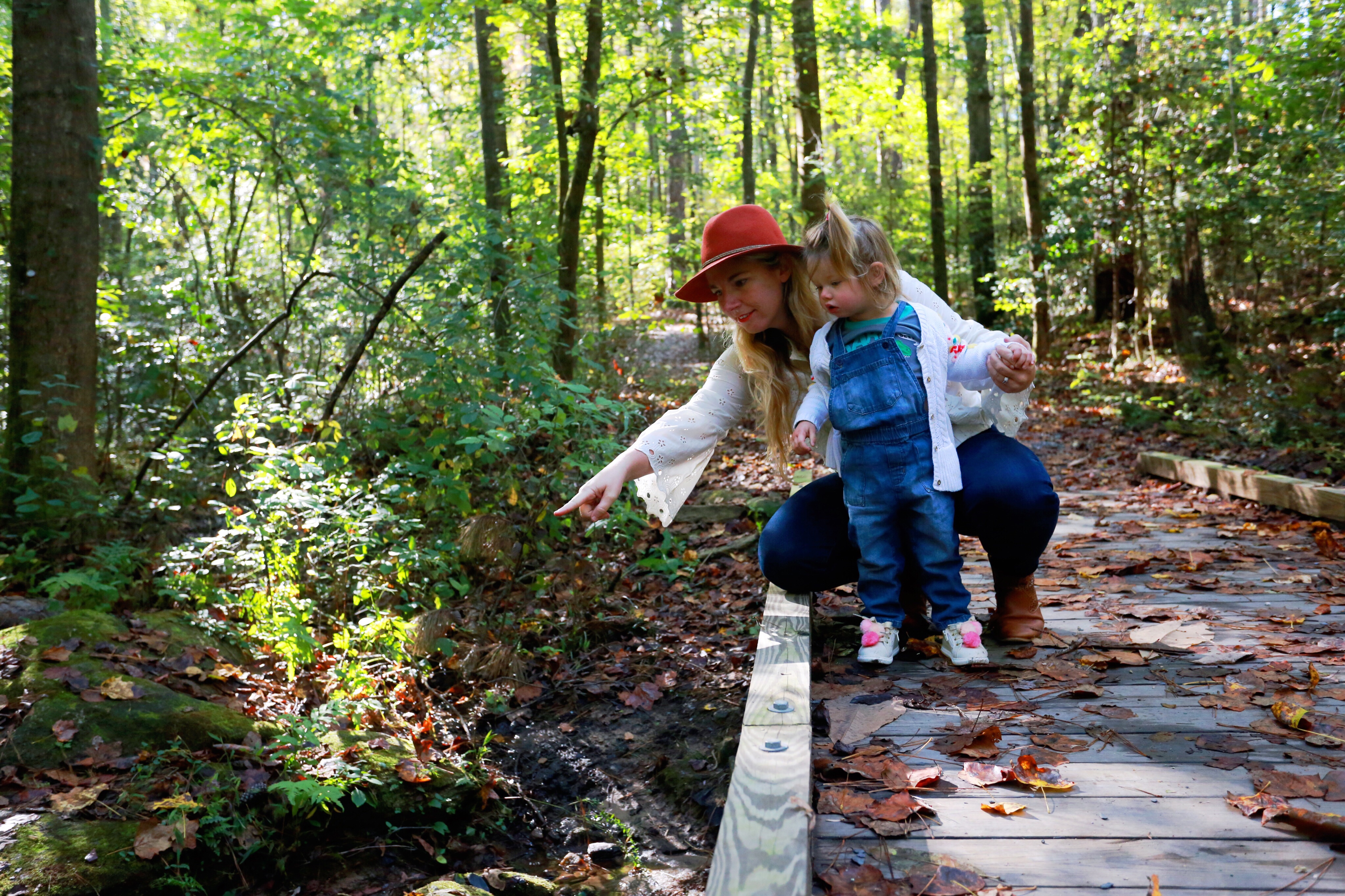 First of all, you should know that being a toddler can be rough. Everything is always just out of reach, your limited vocabulary makes it difficult to be fully understood, and your developing taste buds equals being called a picky eater. Plus, you really like taking naps and playgrounds equally. Going on a trip can be all sorts of complicated and finding the right destination that guarantees we'll have a blast can be difficult.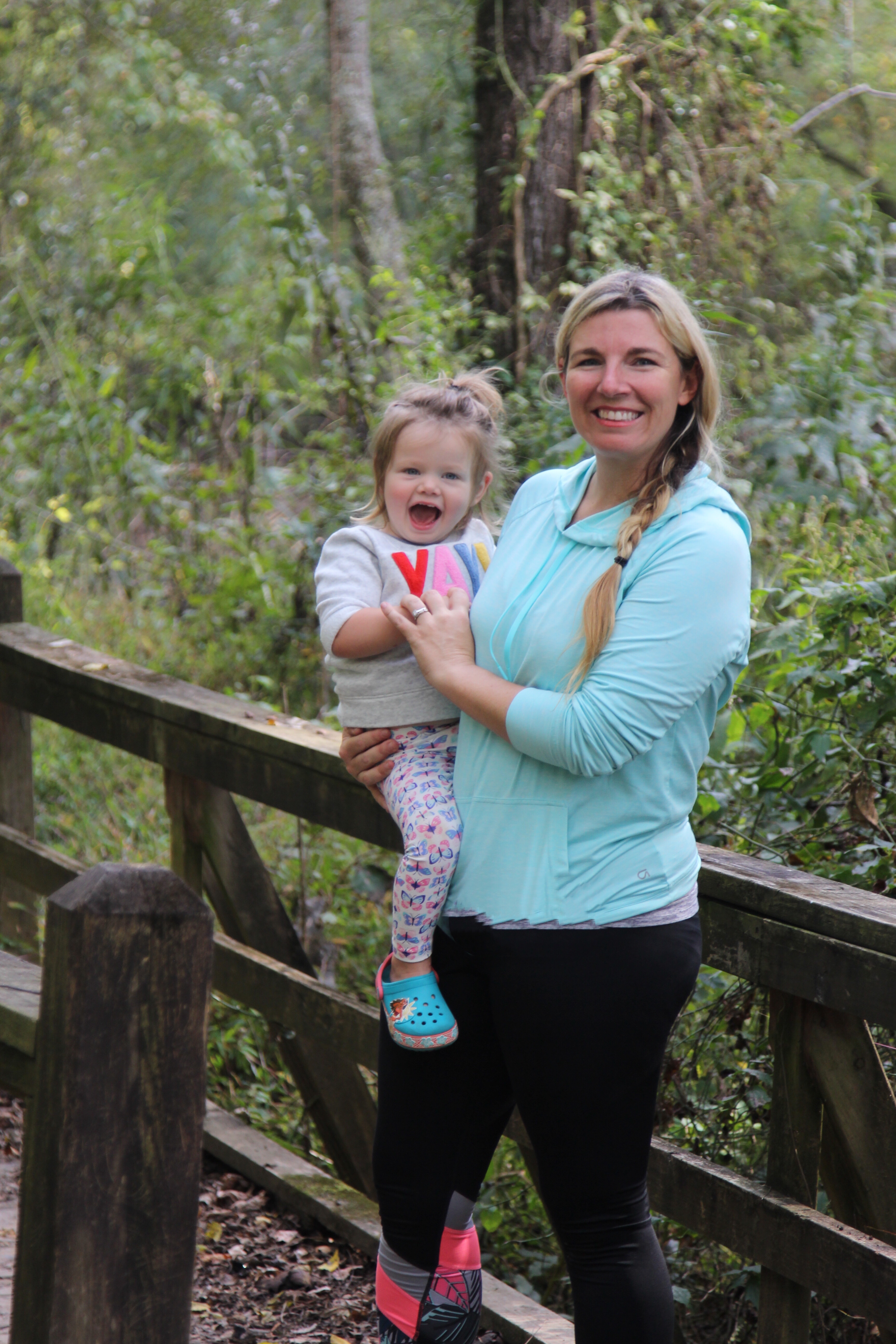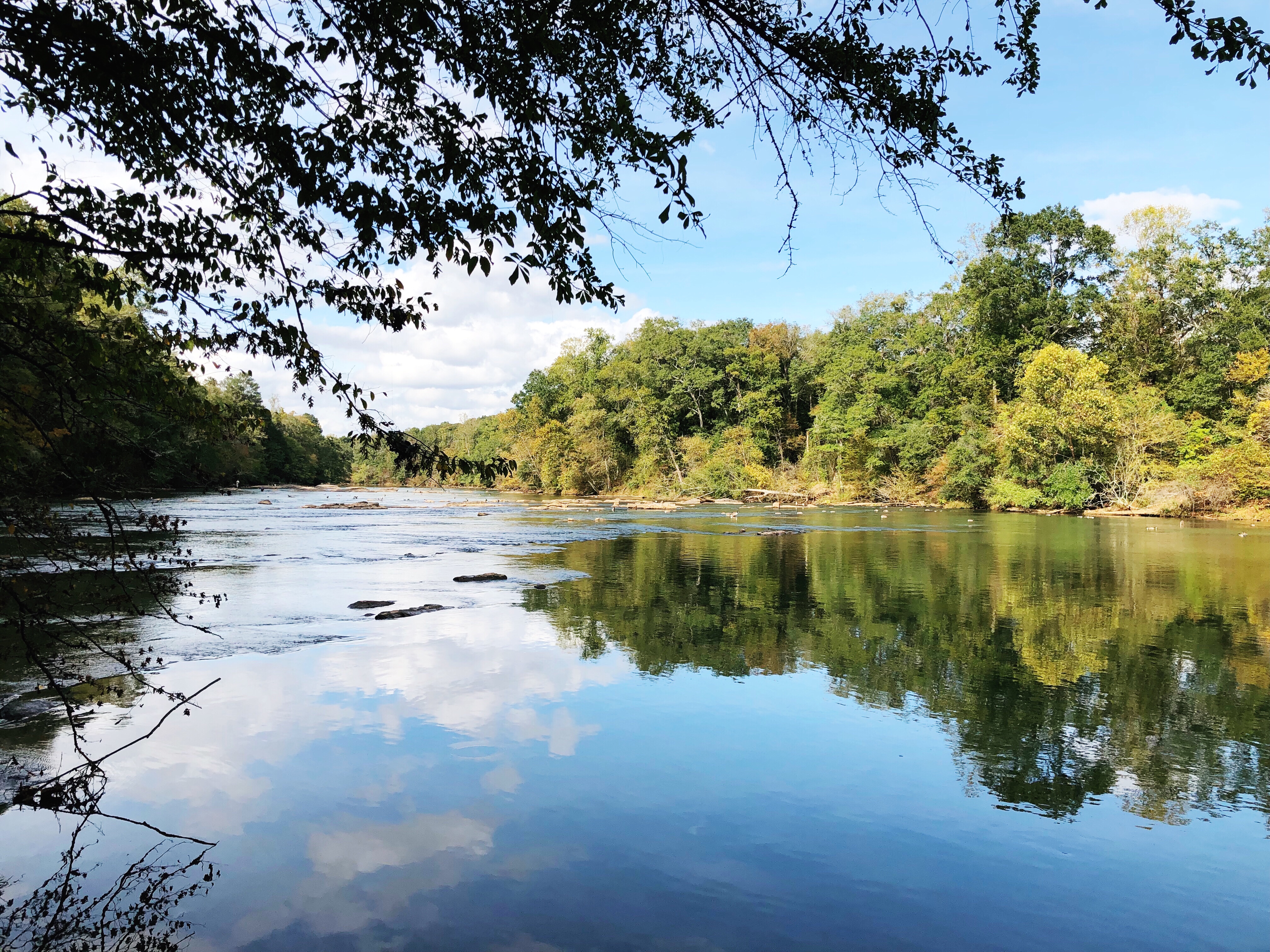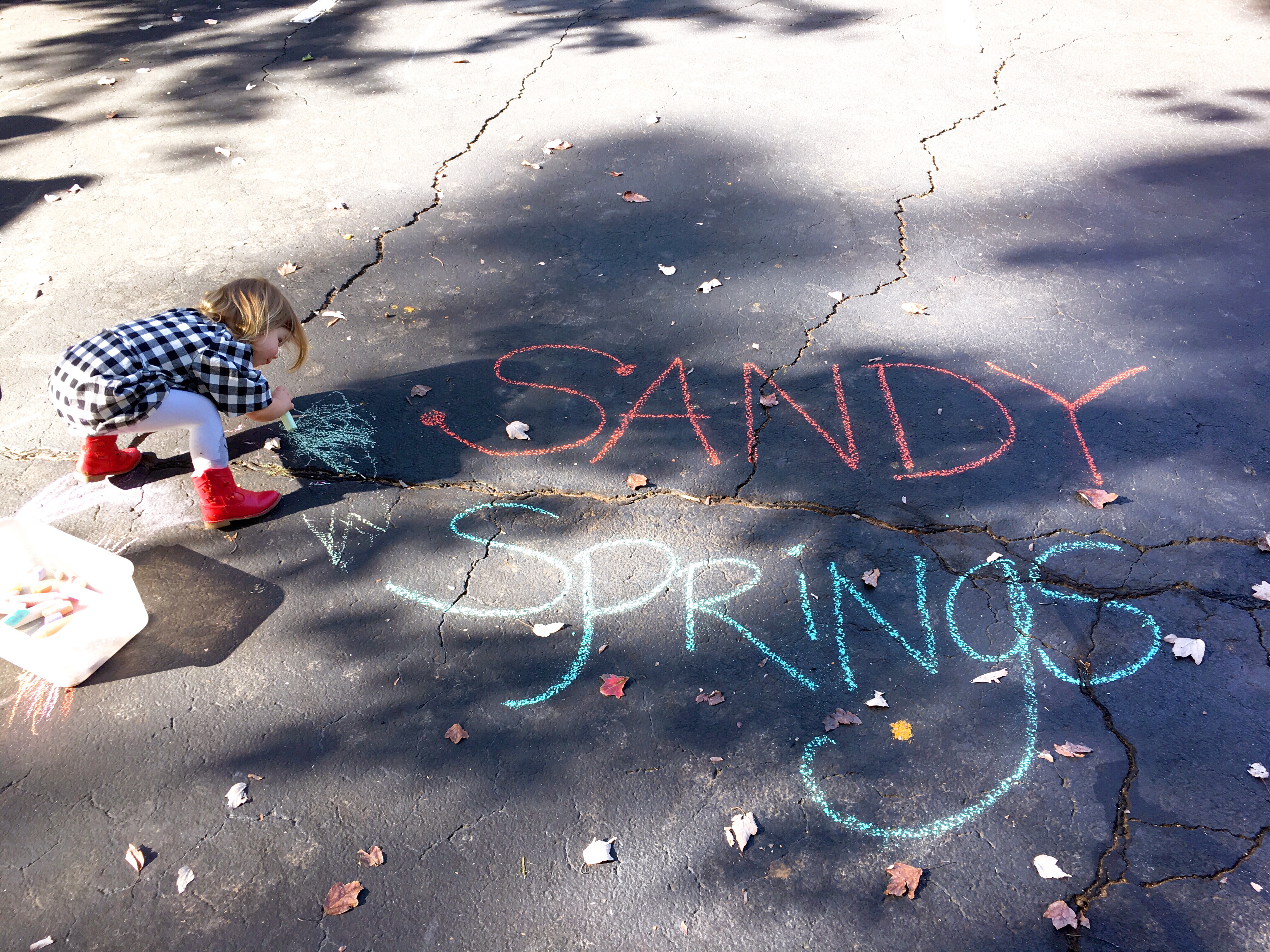 Insert Sandy Springs. With multiple restaurants that are totally toddler-approved cuisine wise, dozens of parks and playgrounds, festivals galore, and a lot of brand new experiences, it needs to be on your toddler bucket list. (You have one, right? Mine's already two pages long because two is my favorite number, and I just turned two.)
To make sure you hit all the best spots on your Sandy Springs trip, here are my recommendations for making it the best trip ever.
Outdoor Adventures:
Hike around Lost Corner Preserve: My parents kept saying how secluded they felt in Lost Corner, whatever that means. I loved that there was a stream that flowed down through the middle of the path and the frogs in the water loved following me as I stomped on all the leaves. My grandparents tagged along on this hike, and it was easy for them to walk up and down the hills with me.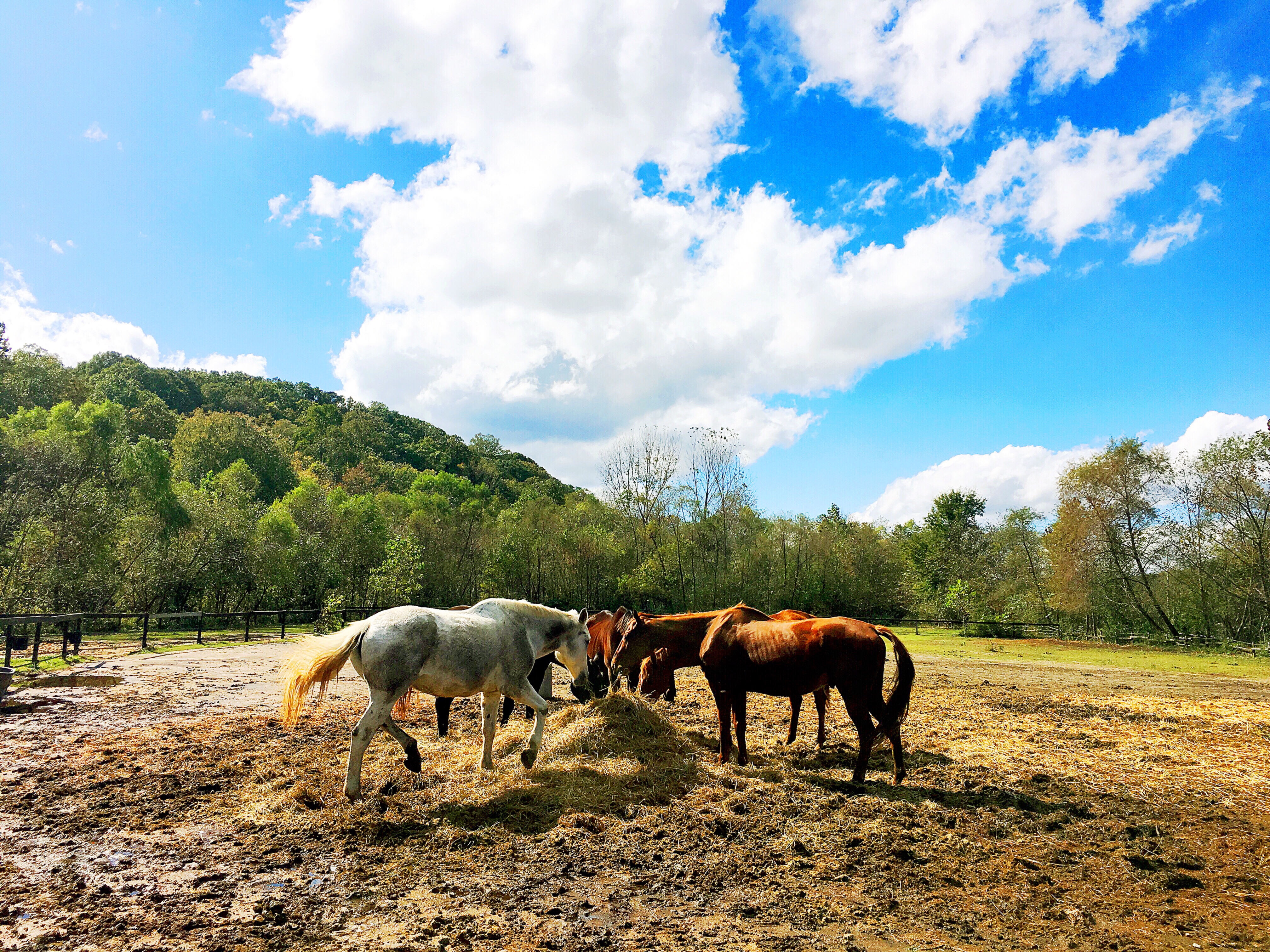 Petting Zoo at River Run Equestrian Center: Horses are just about the coolest things ever. They are SO big. The petting zoo is right across from the horse barn, so after we pet a goat and a couple pigs (they were so smelly) we were able to go up to each horse and watch them eat.
Heritage Sandy Springs Farmers Market: This is an awesome place to meet other kids, try a King of Pops popsicle, and show off your artsy side with chalk drawings. They also have live music or performances, and I loved flaunting off my fancy dance moves.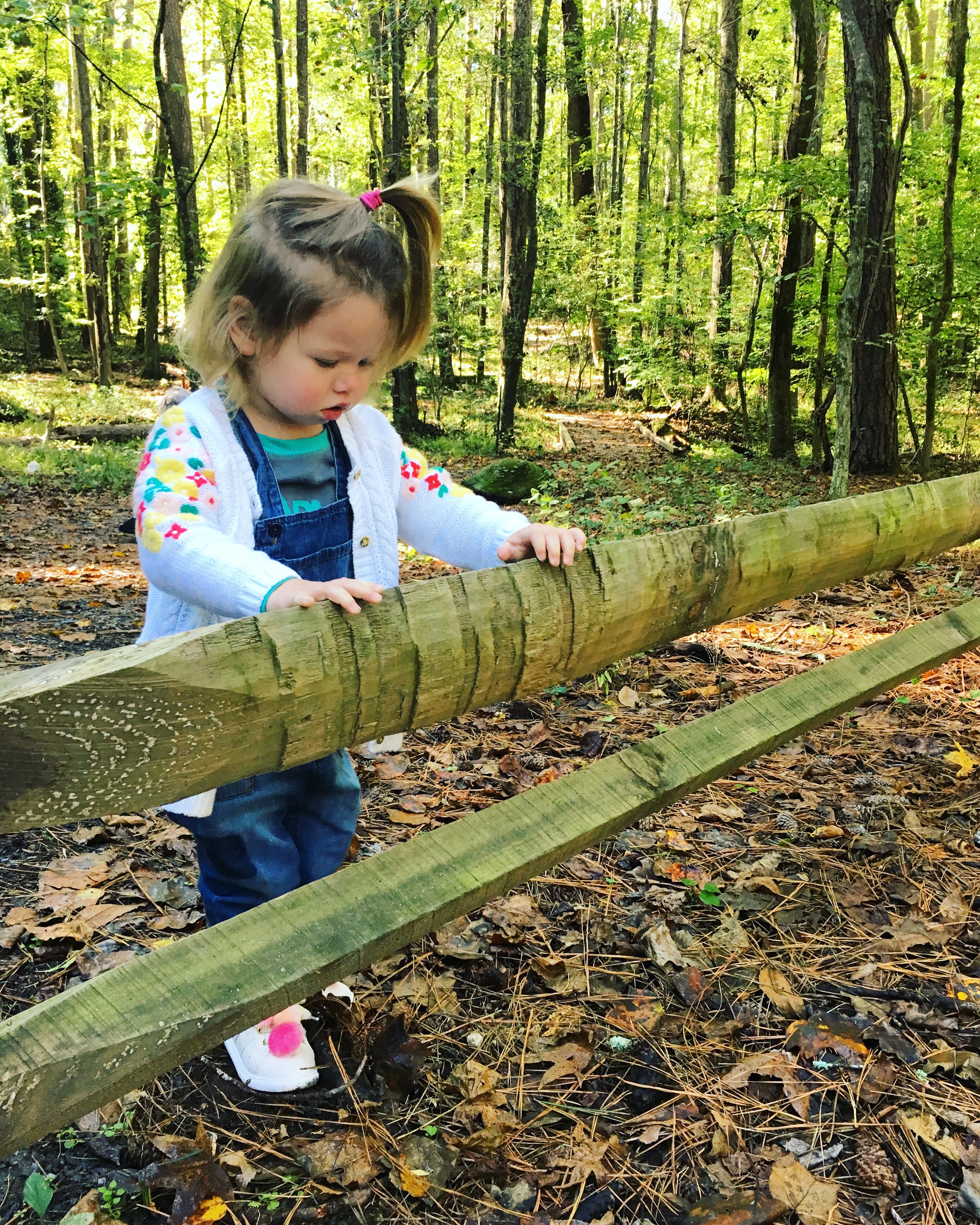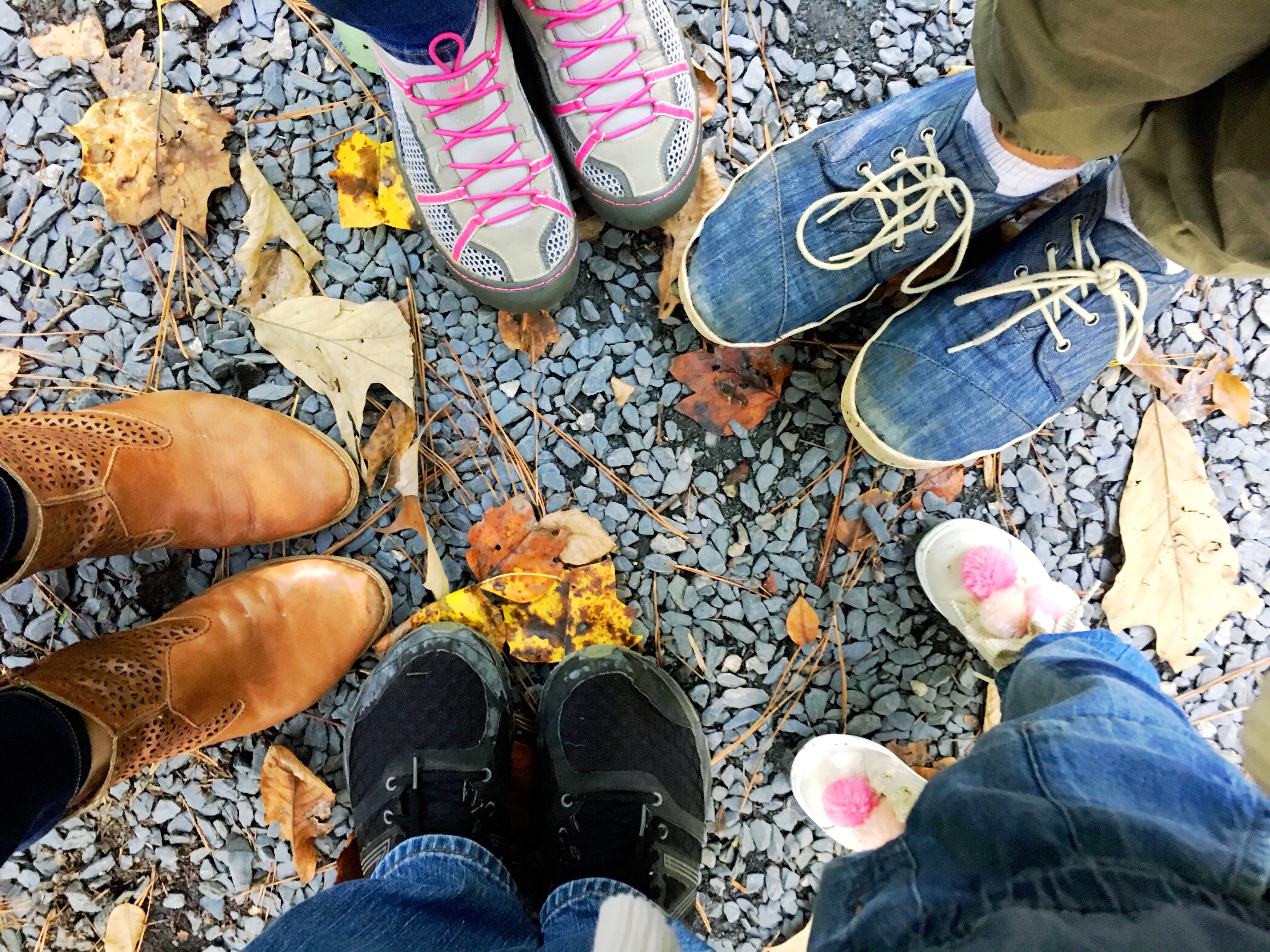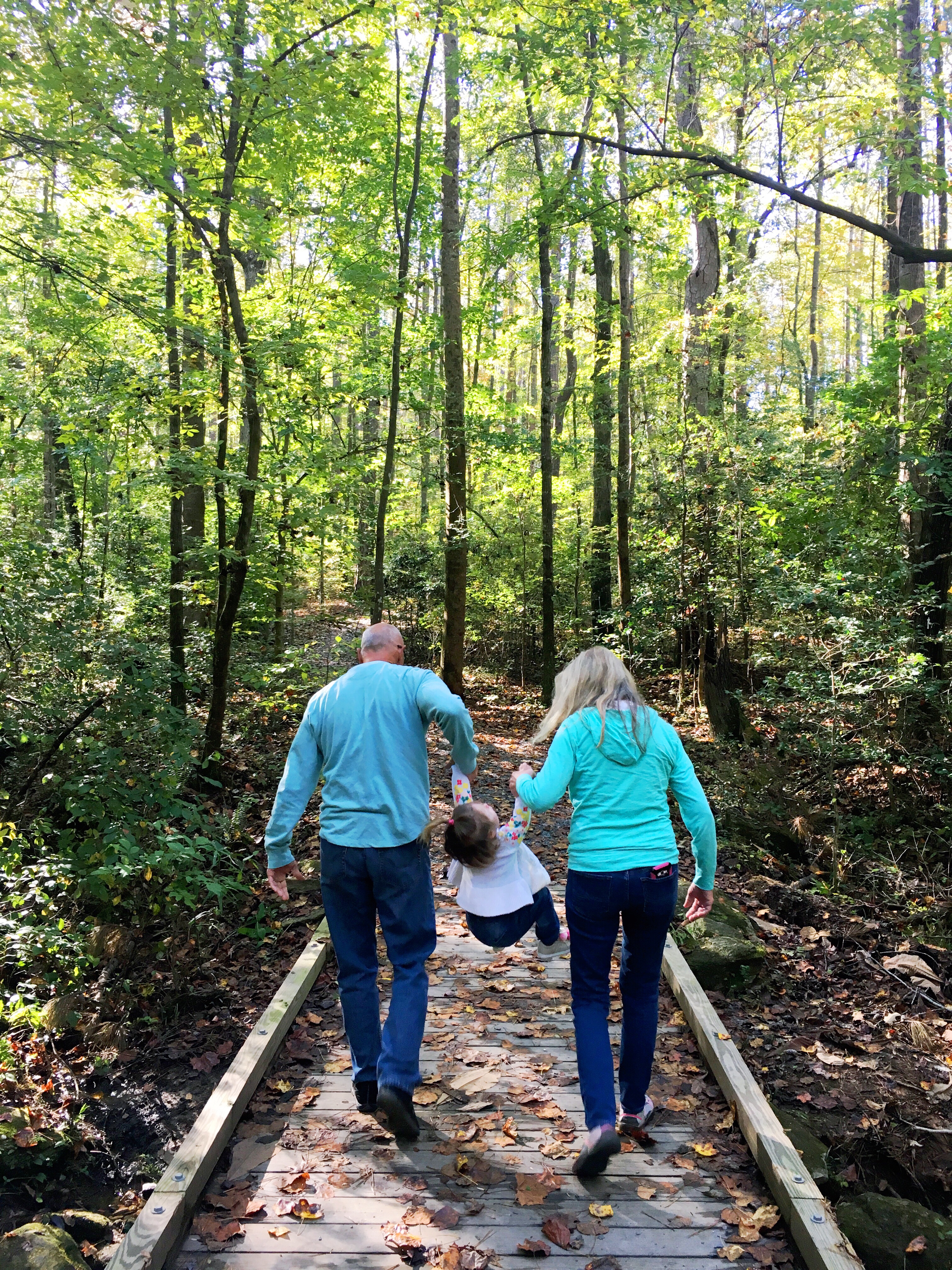 Playground gold at Morgan Falls Overlook: This might just be my favorite playground in the world. My parents went on and on about the views of Morgan Falls lake but I loved crawling and climbing on the jungle gym. There are also several hiking trails, you know, for when I really need to work up a sweat. Last year, my parents even took a kayak out on the water and SUPed to a rock jump. I can't wait until I'm a little older to do both of those things, too.
Picnic at Island Ford, Chattahoochee River National Park: My favorite animals were hanging out on the water of the Chattahoochee River (isn't that name so fun to say?) — geese! I was talking to them and they talked back. We loved how the trail along the riverbank allowed us to get really close to the water and watch the fly fisherman and all the birds. If you have time, meet up with one of the park rangers to learn more about the area and which animals call the national forest home. (Hint, one is a big black bear!)
Indoor Fun:
Cheer on the Atlanta Capitals at Center Ice Arena: This was my first hockey game and I give it two thumbs up. My parents mentioned that it was only $8 per person, which is a pretty inexpensive night out, if you ask me, but, then again, I got in free. I took my dolly with me and we watched the fast skaters move around the ice rink and hit the pucks into the nets. I'm pretty good at golf, so maybe I'd be a good hockey player.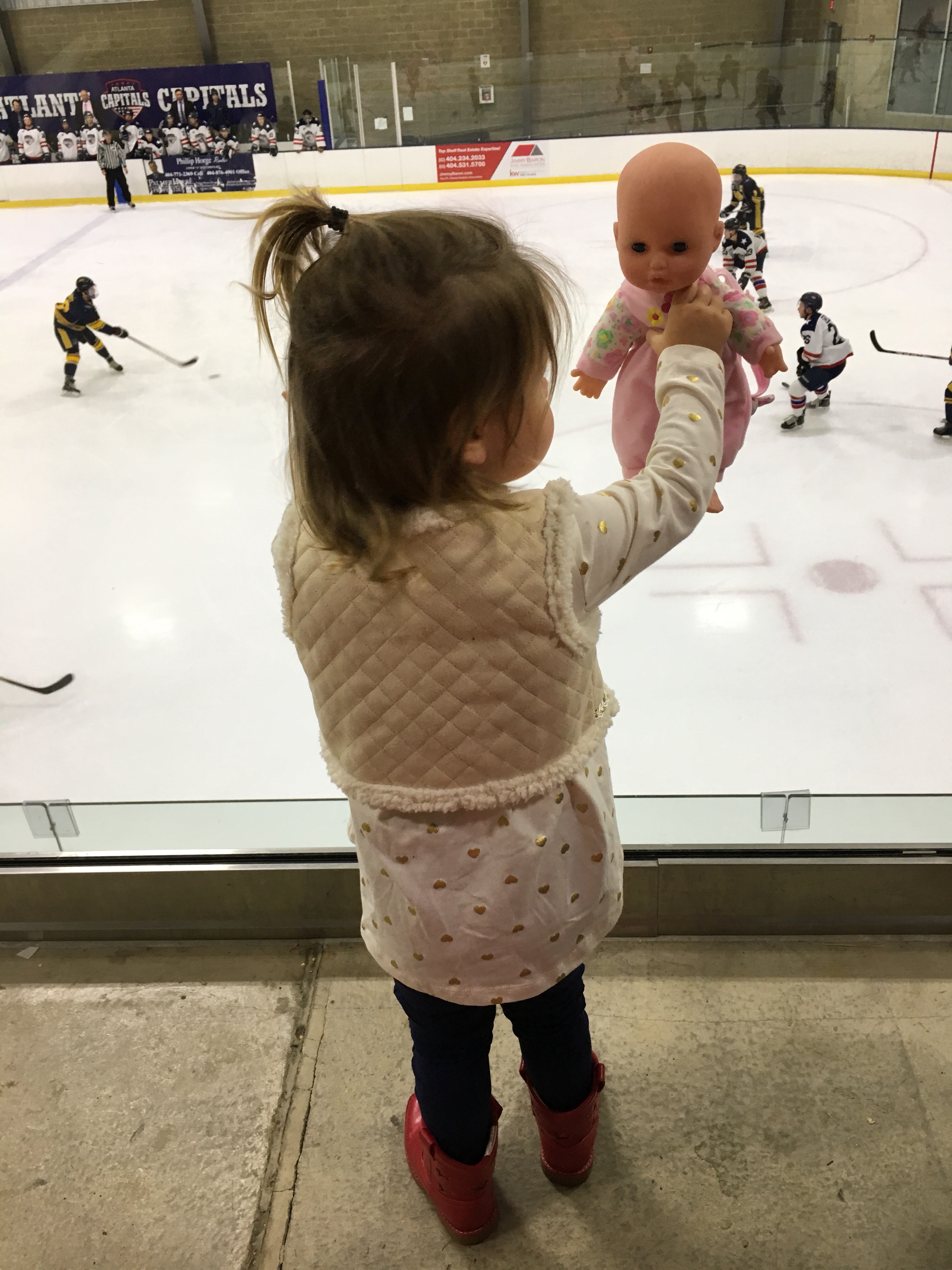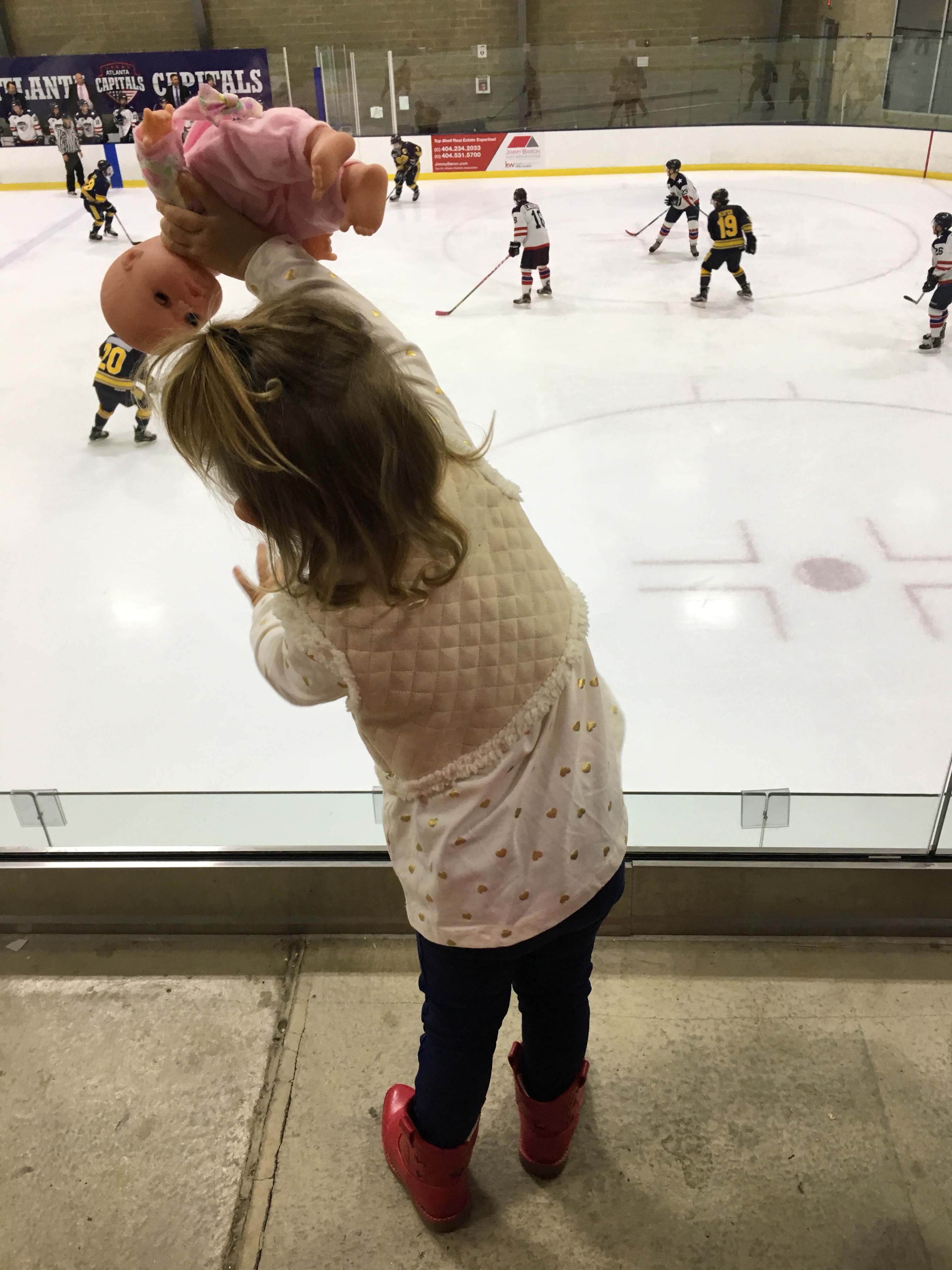 Slide down the one story slide at CatchAir : One morning of our trip we woke up and it was raining. First of all, rain is awesome! I don't see rain that often and it was just cracking me up how you can get wet from the sky — the raindrops just kept on coming down! Anyway, we were going to visit CatchAir on another day but decided to pop in and, oh, boy, I'm so glad we did. Talk about a toddler's dream room. It was filled with bounce houses and slides and Disney music and, best of all, tons and tons of other toddlers. These were my people and we had such a blast. My grandma even went down one of the slides with me several times and was cracking up. I think she needed the time to be a kid again.
What to eat:
Cheeky: I'd start with an order of guacamole and queso for the table. Everyone loves dipping chips into dips. Plus, if you have any left over when you're food arrives you can easily just scoop some more onto your tacos. I opted for ala carte tacos with the shrimp, pork and veggie. After you've chowed down on tacos, pop on over to Buttermilk Sky Pie for some dessert afterwards and if you smile sweet your momma might even bring a few pies home like mine did!
Food 101: Winner of Diner's Choice awards for four years in a row (hey, that's longer than I've been alive!) this Southern menu mixes fried cheese grits with crab and shrimp eggs benedict for a one of a kind brunch experience. My dad loved the deviled eggs and my mom devoured the skillet pancake.
Bagel Boys Café: Did you know if you have two bagels you can make bagel glasses? J You can also eat them, which is just as fun. Gramps licked his plate of the flavored cream cheeses, so it gets raving reviews from the two year old and the 62 year old.
Darwin's Burgers and Blues: They have live music almost every night of the week and sometimes during lunch, too. I loved playing on the stage and pretending I was a rock star. But the pimento cheeseburger was the stand out star. What exactly is pimento cheese? Delicious, that's what.
Café Vendome: Located near Food101, I loved picking out several pastries and croissants and eating a little bit of all of them. My dad enjoyed eating my leftovers. My mom and grandma got fancy cups with hot drinks (they said they were espressos and sea salt cappuccinos).
Slopes BBQ: The garage door was open to the dining room, so we could smell the BBQ right as we got out of the car. Three words: Mac and Cheese. And four more words: Pulled pork and ribs. I had to unbutton my pants after that meal.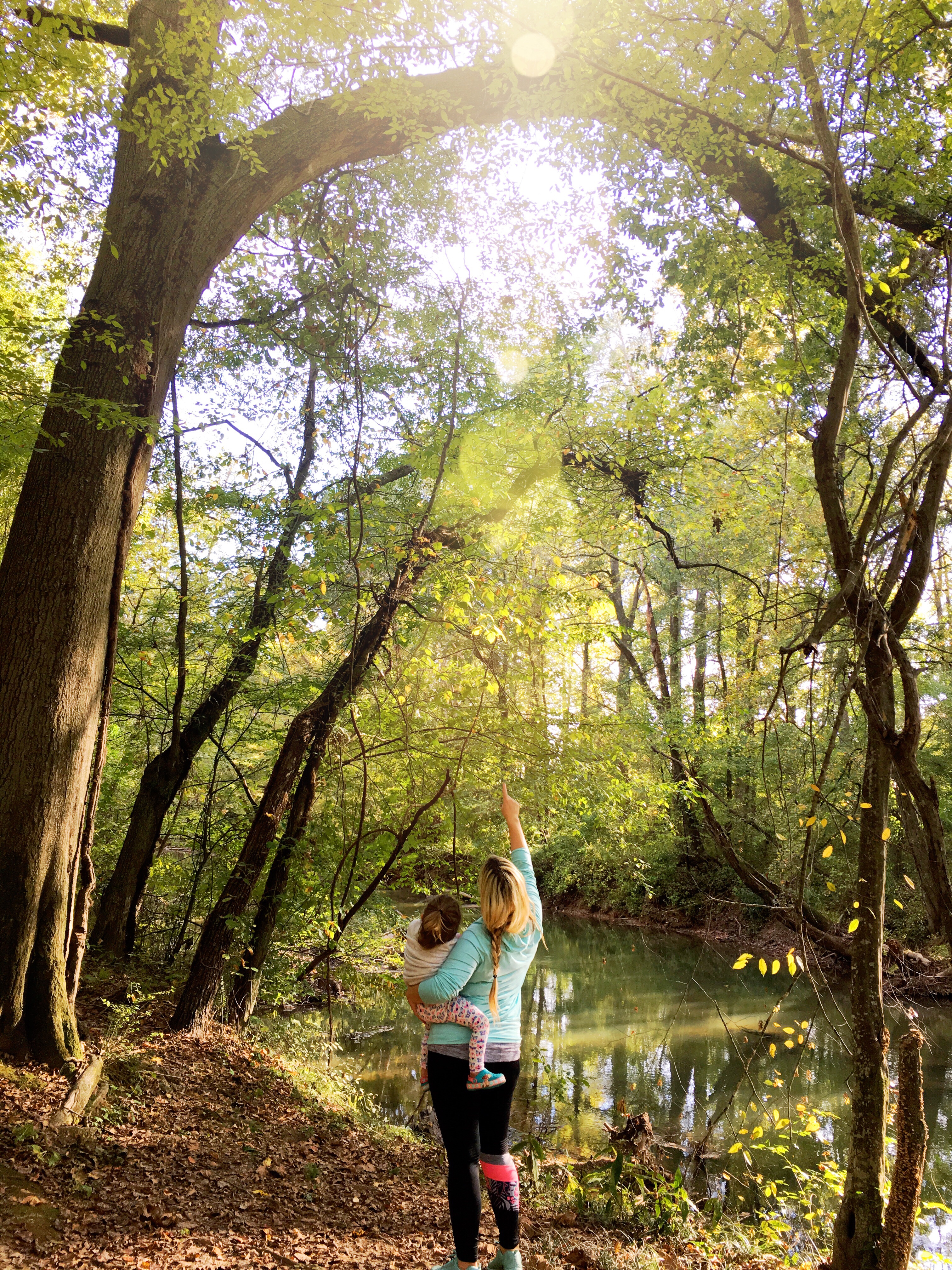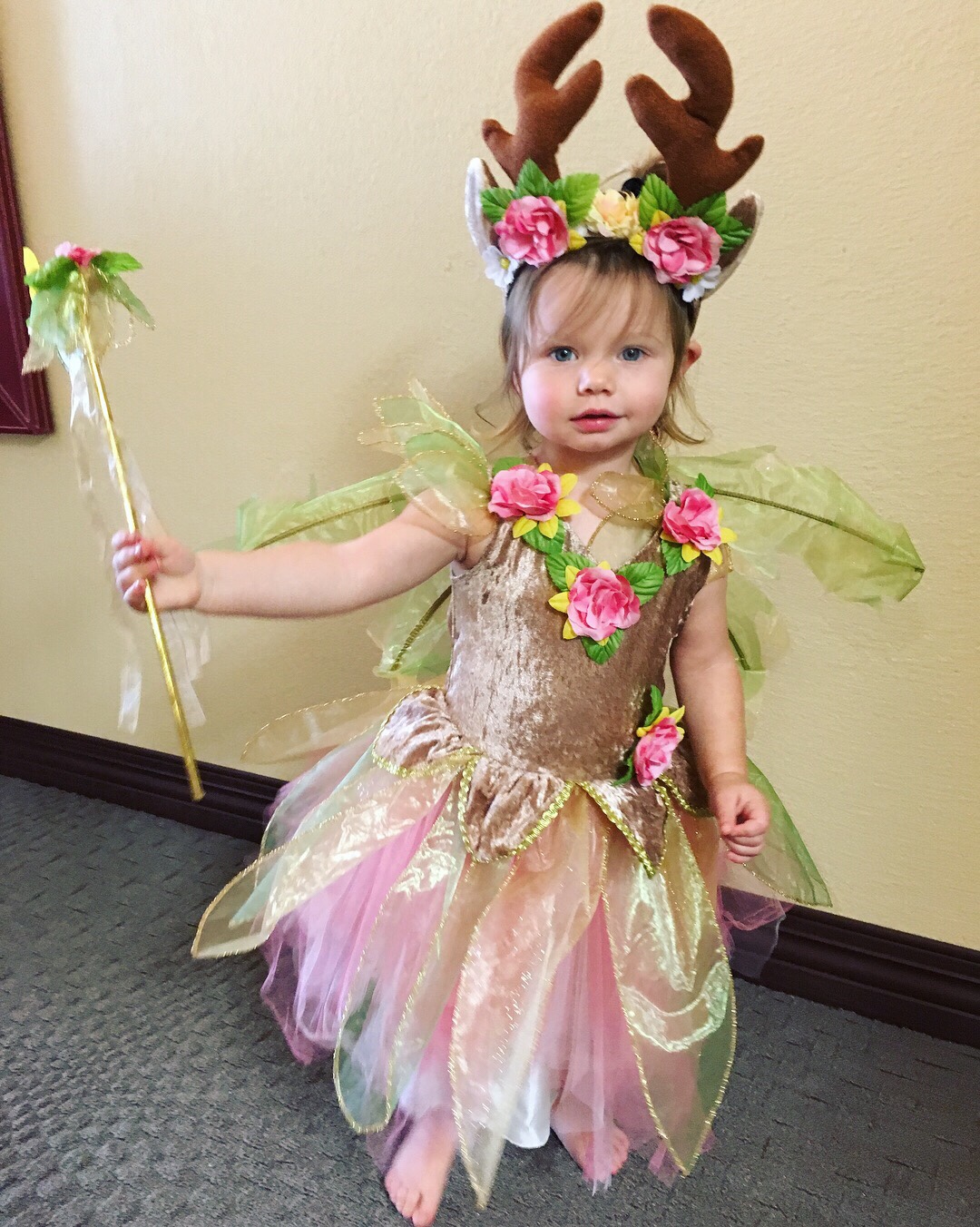 Whether you're a two year old like me or old like my parents, you'll love your trip to Sandy Springs. And while all of the above is toddler tested and approved, big kids and adults will really enjoy each stop too.
Sponsored by Travel Mindset and Visit Sandy Springs.