Traveler's Night In: Arts and Culture Edition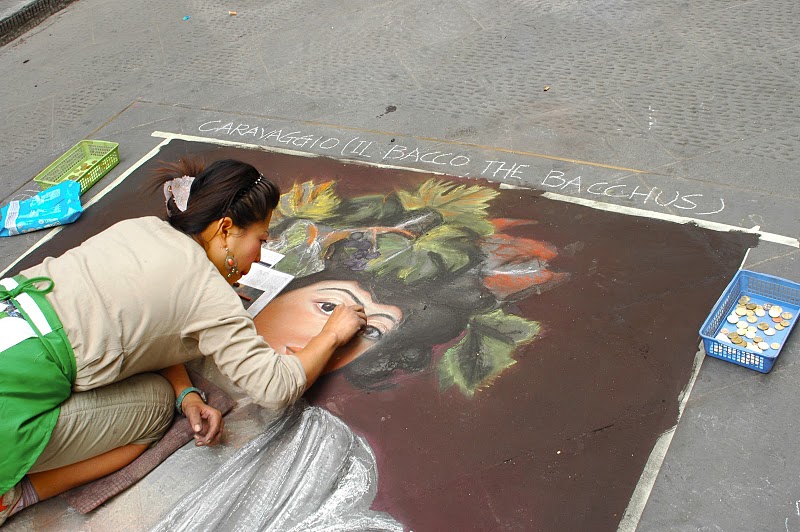 This week's topic on Traveler's Night In, a "tweet-up" for travelers, was Arts and Culture.  Ten questions were asked, tagged #TNI, and afterwards I was ready to getting out my dancing shoes, paint brushes, and walking shoes to discover the art and culture in my city!
Here are the questions:
Q1. Art/music event that is worth traveling for?
Q2. Favorite museum in the world? Why?
Q3. Film that gave you artistic inspiration? What destination?
Q4. Best body art you've seen? Which culture?
Q5. Musician/Group you most want to see live? Where?
Q6. 3 artists you'd invite to dinner? Why?
Q7. Favorite show/play you've seen in your travels? Where?
Q8. Arts district you'd love to visit?
Q9. Most unusual street art or performance you've seen?
Q10. If you could have any artistic talent, what would it be? Why?
Miss #TNI this week?  Join in with your answers to the questions in the comments below and make sure to join us next Thursday from 3:30 pm EST- 5:00 pm EST for all the fun!
Thanks to the ZipSetGo girls for organizing a conversation with travelers from all over the world!
photos by @mobilelawyer @epsteintravels @wanderluster @whereisyvette @vagabond3live
*All photos have prior approval, credited and linked. If you would prefer for your tweet not to be included, just let us know!