Obstacle Course & Zip-Line at the Alligator Farm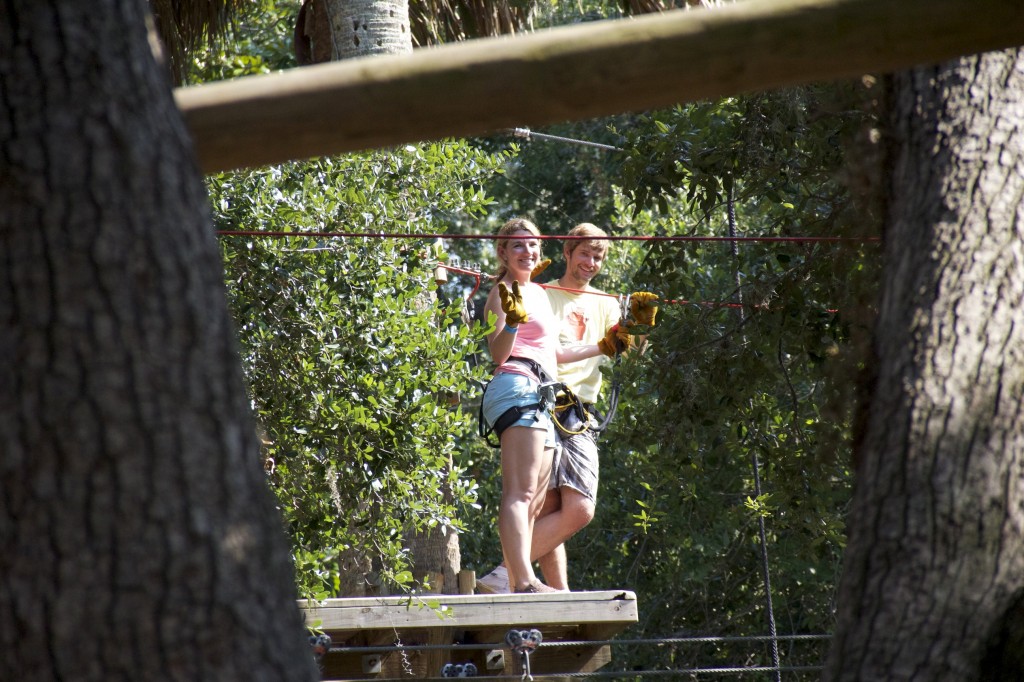 Figuring out what to do for Bob's 30th birthday had me perplexed. I wanted something special and the average bar hopping or wine tour wasn't going to cut it. Insert alligators and danger. I mean, what a more exciting way to celebrate a huge milestone birthday than signing up for an obstacle course and zip line over thousands of alligators? Luckily Bob didn't think I was trying to kill him and we had a really fun day in St. Augustine.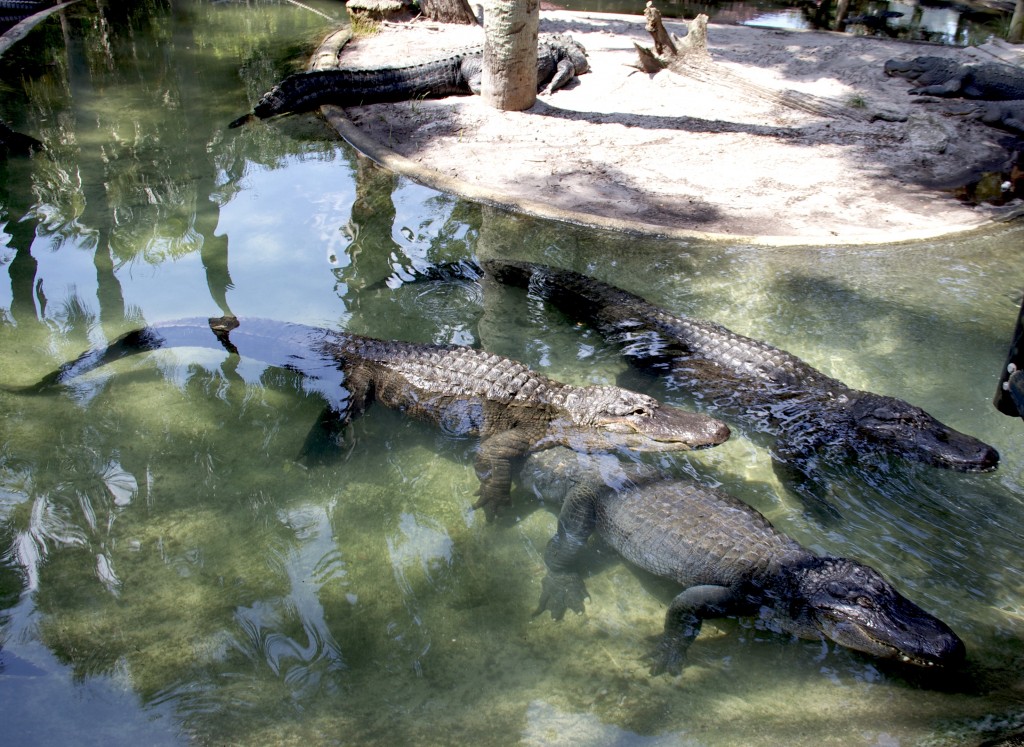 While we got all suited up in our gear, my parents took a stroll around the Alligator Farm and positioned themselves under the high ropes course. Little did I know at the time, but apparently high ropes courses are one of Bob's favorite things to do! (Extra points for me!) I wasn't going to tell him, but I was scared out of my mind. My legs were starting to shake while we were given our safety instructions and practiced zip lining on a small line where, if I really needed to, I just could stand up and touch the ground. I didn't let him see that though- I acted really strong and ready to conquer the course.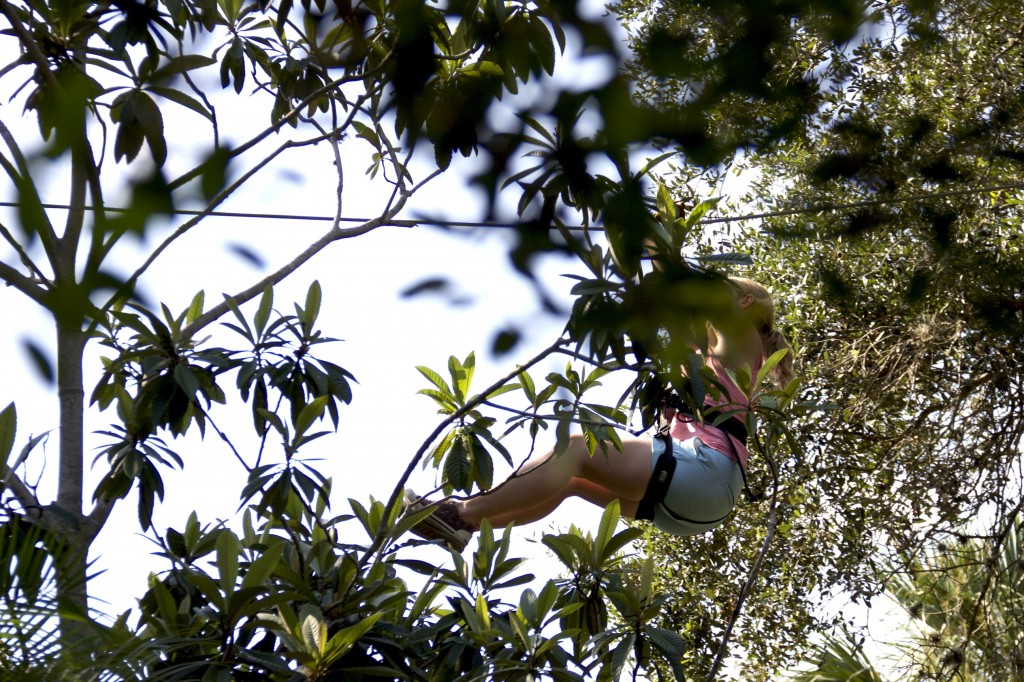 The zips were nothing like the ones we did in Catalina Island- relatively short and not that high, but even still, taking that first step off the platform is always scary.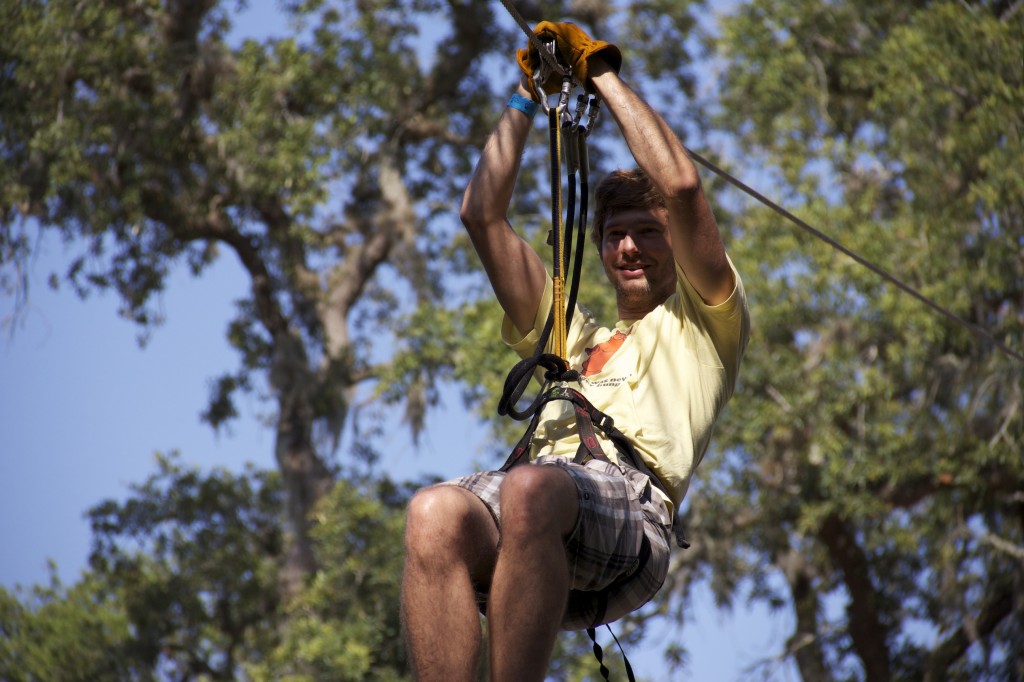 The high ropes course kind of felt like we were on an episode of MTV's Road Rules (I always wanted to be on that show!) and even though I was kind of shaking as we maneuvered each obstacle, I started having a lot of fun. The challenge of the course over your mind and body was really cool actually and I pushed myself to go faster across each one. Not like we were being timed or anything, but it felt cooler if I finished them fast!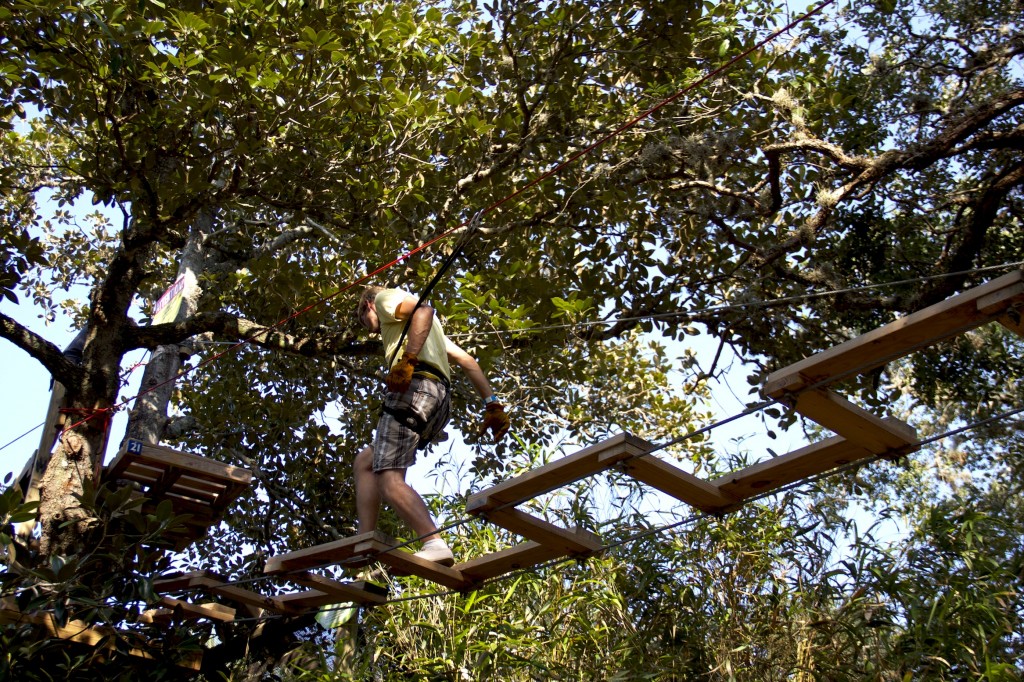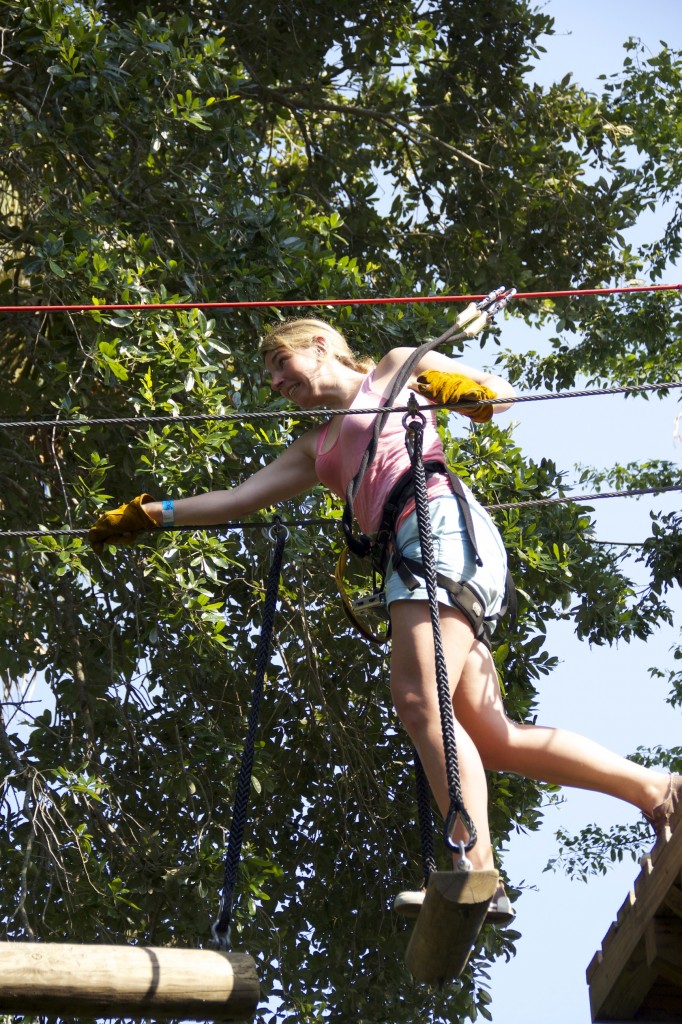 Tips for Zip-lining at the Alligator Farm:
Reserve your tickets online before you show up. While we saw a lot of people just walk in, they had to wait until everyone who had paid online went ahead. It will save you time.
Make sure to wear the proper shows and clothes. Personally, even though it was super hot that day, I wish I had worn tighter fitting work out pants or yoga pants. Those straps around your legs pull and it would have been more comfortable with different pants.
Drink lots of water. It is HOT up there- so hydrate yourself a lot before you go up.
Make sure to look around you- even though you are above the alligators and crocodiles, if you didn't look down, you could easily do the entire course not really seeing any animals.
I'd go later in the day or early in the morning so the direct sun and high temps aren't on you.
There are two courses. We did the 45 min/ $25 dollar shorter course. For me, that was plenty of time and lots of excitement… plus cheaper!
You aren't allowed to bring a camera or phone up with you so make sure you keep all valuables in the car. If you want pictures, they have people taking them of you or get someone who doesn't want to do the course to go into the park and take them for you! (Thanks, Dad and Mom!)