10 Reasons Why Tucson Should Be Your Next Family Vacation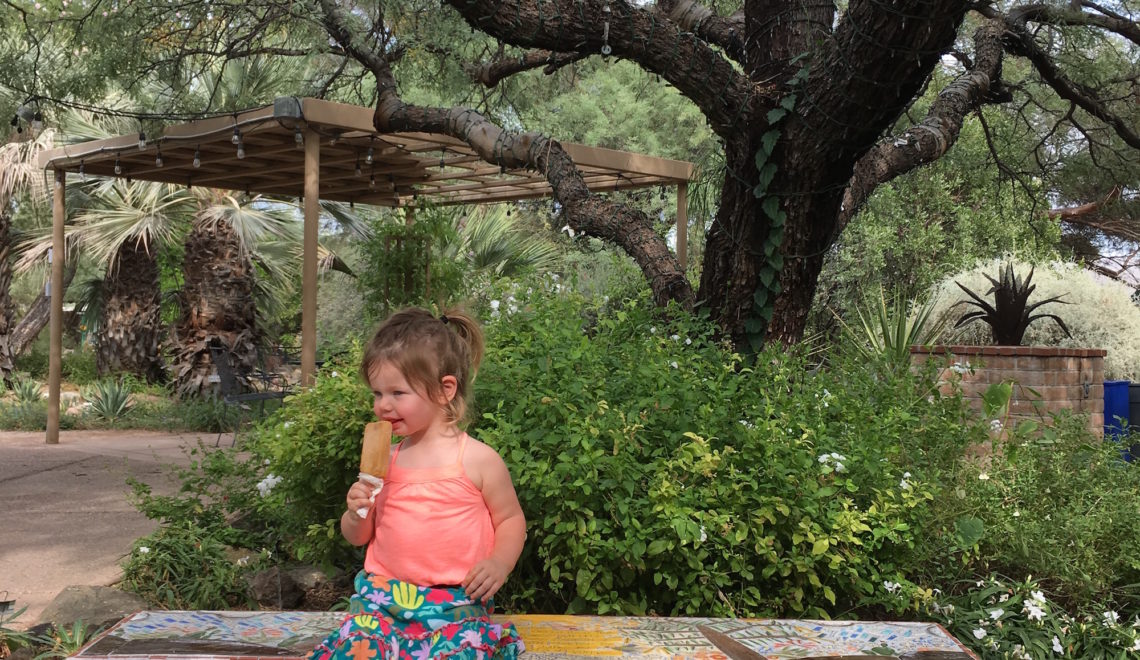 I haven't been a mom for too long, just coming up on two years, but I've already noticed that not everyone shares the same definition of 'family friendly' which can make traveling with kids — interesting. So many places want to appeal to family travelers that they call themselves family friendly even though their only kid focused activity is a city park. Then there are destinations like Tucson, where it seems like being a kid and how they play and explore was top of mind when planning every attraction.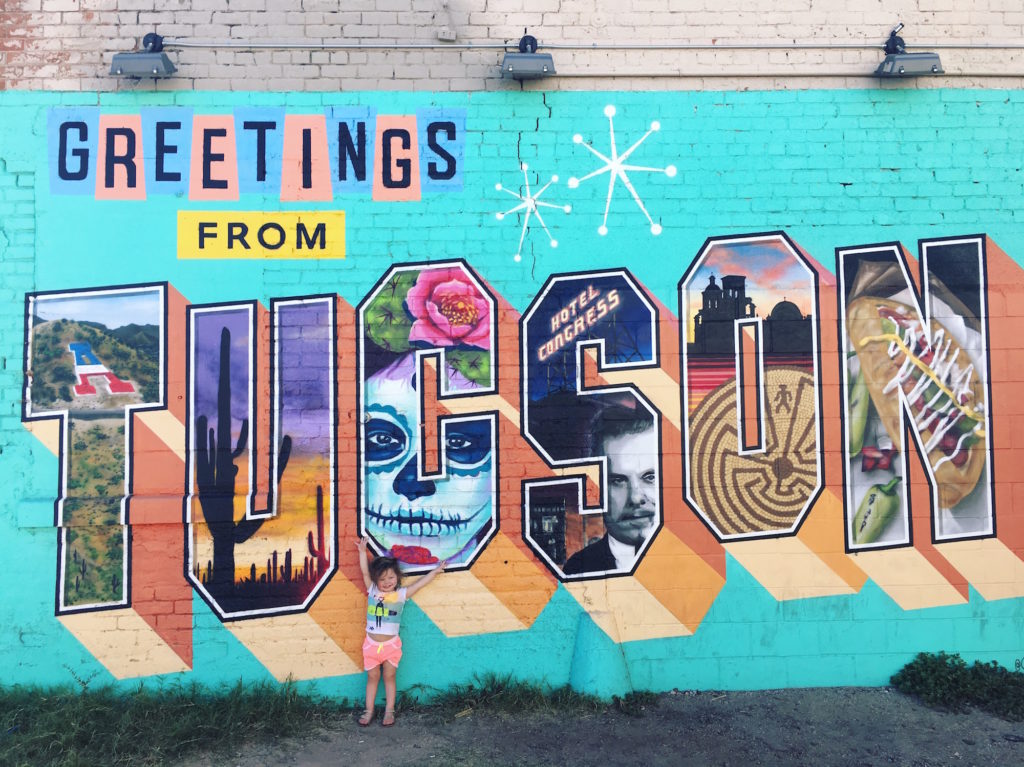 Dear Tucson and all your amazing kid activities – I love you.
Recently, Kid Augustine and I explored Tucson for four days. Each day was filled with two to three activities that were interactive, hands –on, sweat-inducing (she loves hiking and running) and awe-inspiring. I put together our top 10 spots around Tucson — plus reasons why you need to make Tucson your next family vacation.
Tucson Botanical Garden: This outdoor garden is perfect for kids. There's plenty of outdoor space so they can run from exhibit to exhibit (and you won't need to worry that they'll break something). The gardens are set up almost like a maze with a dirt path to follow around. From the enclosed butterfly exhibit to the children's garden and the huge cactus that we could see up-close, every turn had something new to explore.
Reid Park Zoo: Tucson's zoo is perfect for toddler-aged kids. Whereas a huge zoo might be intimidating for some parents, this one is easy to navigate and explore in under two hours. Schedule your visit so you can feed the giraffes — there's nothing like that long sticky tongue grabbing a carrot out of your kid's hand. Plus, the photos are priceless.
Arizona-Sonora Desert Museum: Located on the west side of Tucson, this museum is mainly outdoors. Again, this is perfect for kids who love to wander around. There are several local animals to get an intimate view of — like a black bear scratching her nose and wolves licking ice — and kids will love seeing them so close up. There are also many bird exhibits as you're walking around, so eyeing the claws on a hawk will make kids eyes pop out of their heads.
Old Tucson: Half amusement park, half old movie set, this interactive fun zone is great for taking pictures of the kiddos in front of Old West sets.
Children's Museum Tucson: Each room in this museum is a hands-on, interactive experience, allowing kids to use their imaginations to be a vet or a store clerk or an engineer or a train conductor. There is an outdoor area that has several sound machines, where kids can bang on these large hallow bowls to create a sound bath (although they might just think they're hitting things and cool sounds come out).
Sabino Canyon Tram: Go on a "no- cell service" hike with the freedom of taking the tram back down if your kids start dragging their feet. It can be hot and exhausting, but this open-air tram is the perfect compromise so everyone sees something new and exciting.
Pima Air and Space Museum: With over 300 airplanes on site, the Pima Air and Space Museum is one of the world's largest aerospace museums. The real fun starts in the gift shop, where we purchased a NASA astronaut suit before entering the museum. Once inside and changed, my daughter walked around like she owned the place — and was able to walk into a control center and act out her own little space exploration. Don't worry, the outfit isn't required. There's plenty of fun can be had with or without the costume. J If you want an up-close view of the Boneyard, 2,600 acres housing almost 4,000 old planes and scraps, make a reservation in advance.
Lemmon: Located about an hour from Tucson through some of the most gorgeous mountain curves the Santa Catalina Mountains can provide is Mt. Lemmon. The southernmost ski area in the US is a favorite amongst Tucson locals, who, because it remains 20-30 degrees cooler than Tucson year-round, named the mountain town "Summerhaven." Play in the leaves, take the ski lift up to the top and hike down or just eat a bunch of pie. There is plenty to do with views to boot.
Mini Time Machine Museum: This is one of the most unique and impressive miniature museums in the world with over 300 miniatures to view. Little kids will love the Enchanted Realm and Fairy Caitlin.
Flandrau Planetarium: Located on University of Arizona's campus, the planetarium will delight kids of all ages. There are hands-on exhibits, laser shows, a mineral room and the recently opened fossil room, which showcases prehistoric life from marine animals to dinosaurs.






Looking for how to put all these things into one itinerary? Look no further than our long weekend guide! Have you been to Tucson before? We'd love to hear about your favorite spot so we can add it to our list for our next visit.
Sponsored by Travel Mindset & Visit Tucson.