Pickling Herring in West Sweden (with DIY recipe)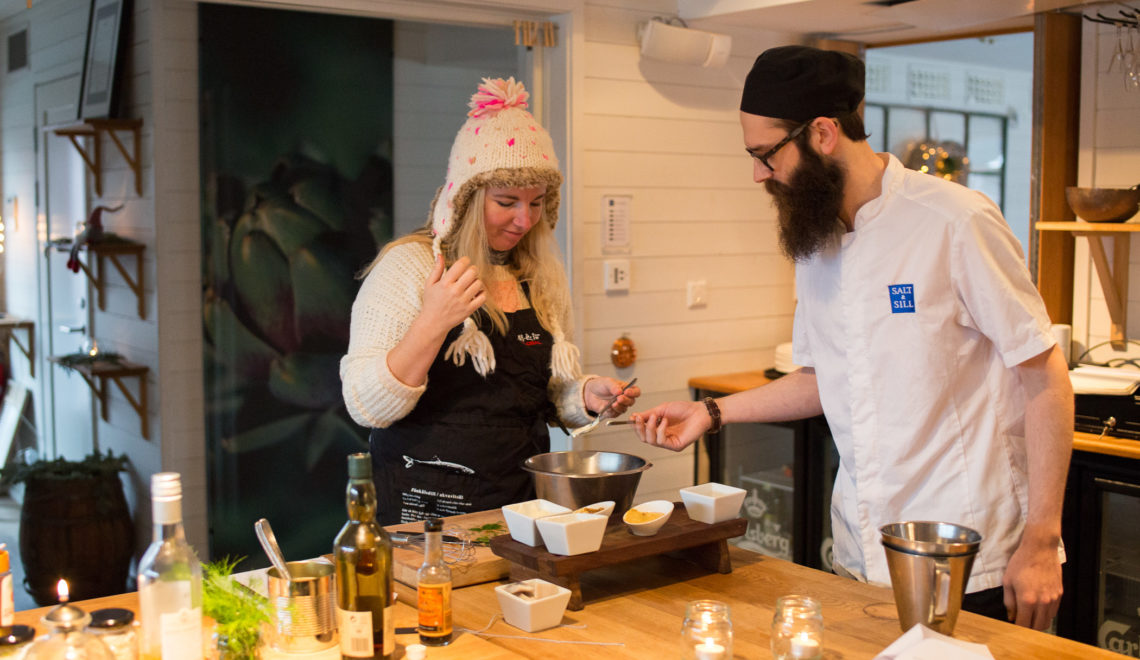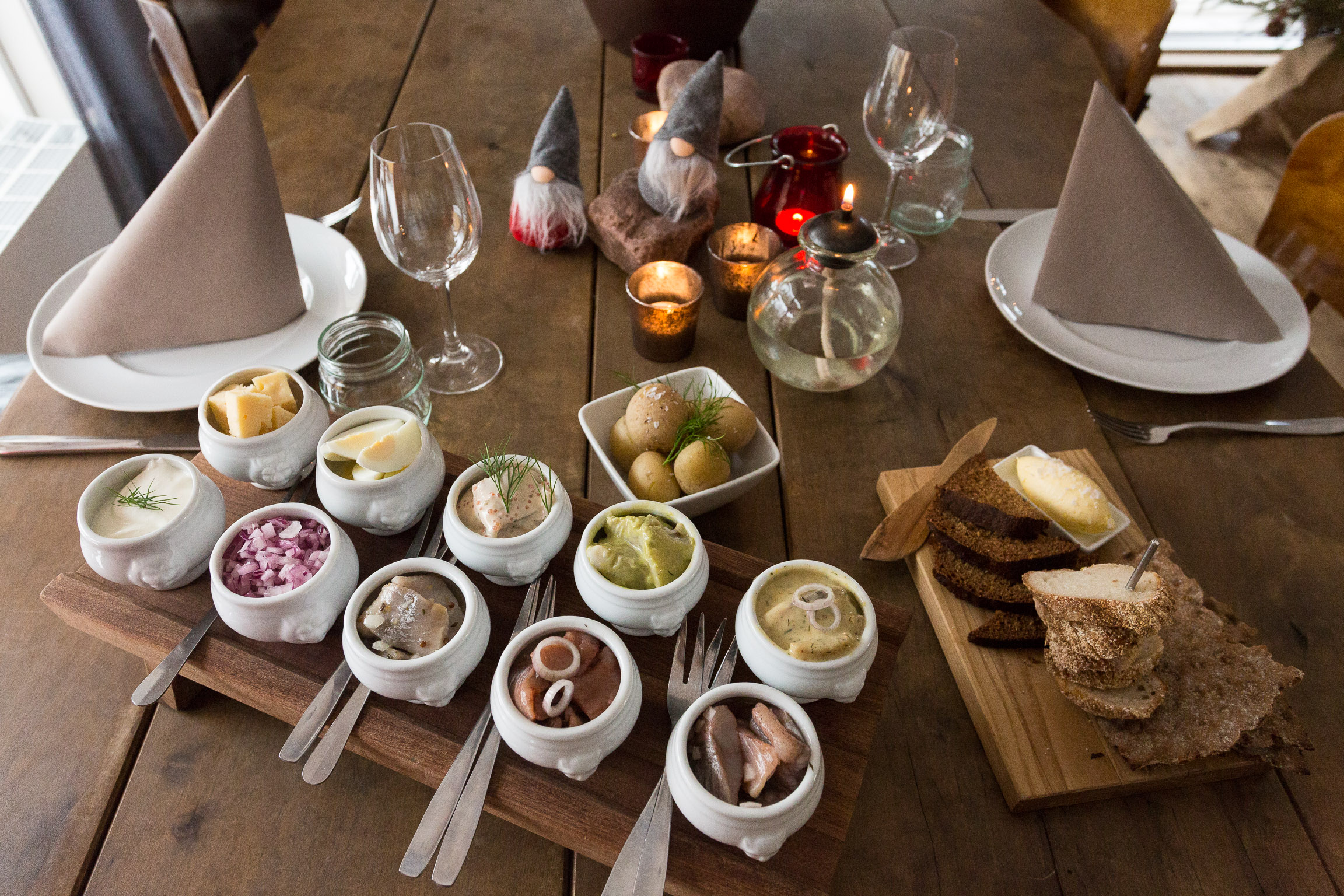 Everyone we talked to on our West Sweden Island Road Trip knew we were going to Salt & Sill and they were very, very excited for us.  The tight-knit community of B&B's, restaurants, and hotels were all very complimentary of each other, and we quickly found out that Salt & Sill's floating hotel is ranked as one of the best hotels of its kind in the world and the pickled herring that is served up seasonally (30 different varieties every year) is some of the best in the region.
Before we began creating our own Swedish delicacies, we sat down to a holiday sampler table – a selection of their more popular herring pickling.  The tasting was super beneficial when we move onto the next step – creating our own.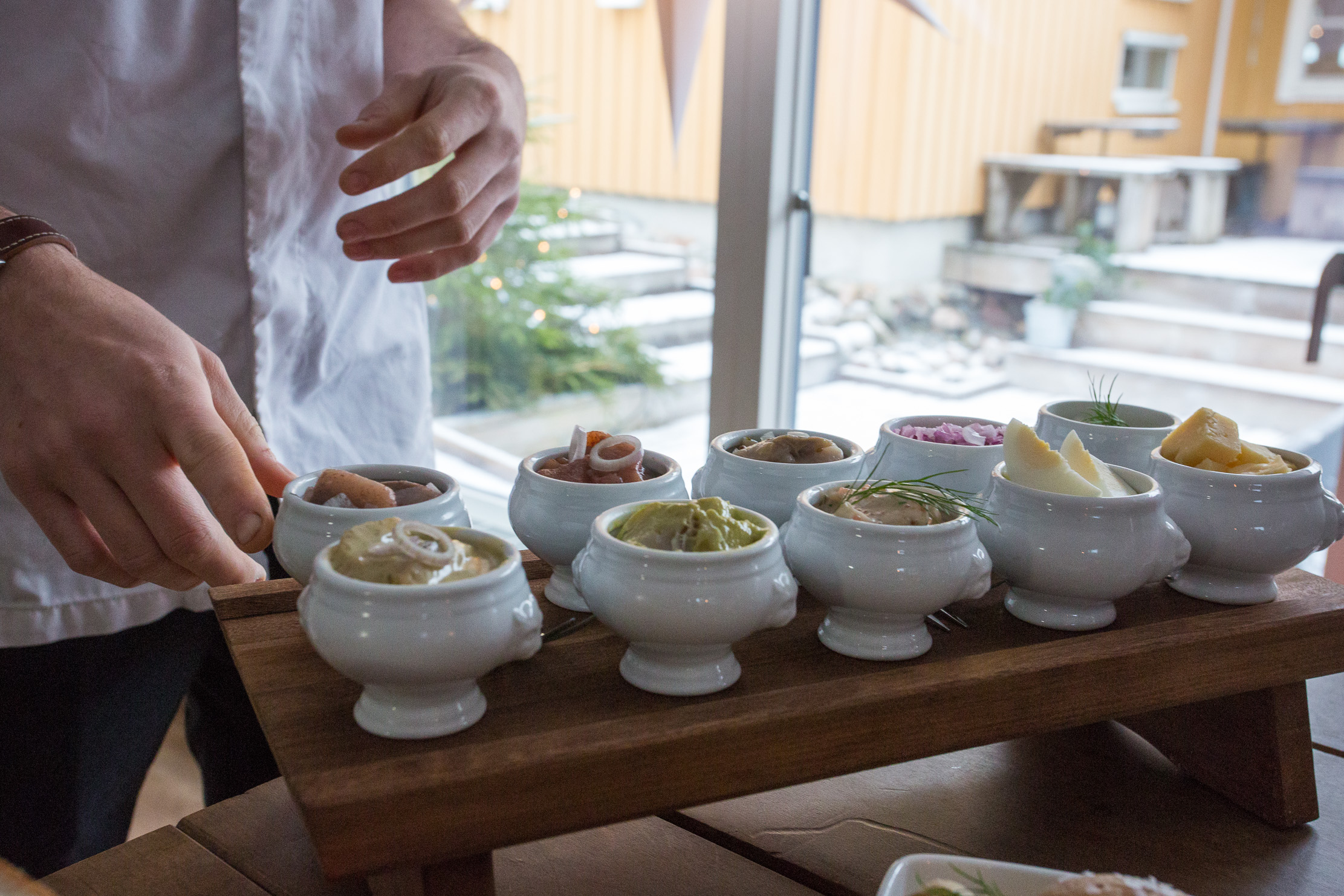 We had two recipes we were going to make, but the biggest direction for each was to taste as we mixed the sauces together and make them to our liking.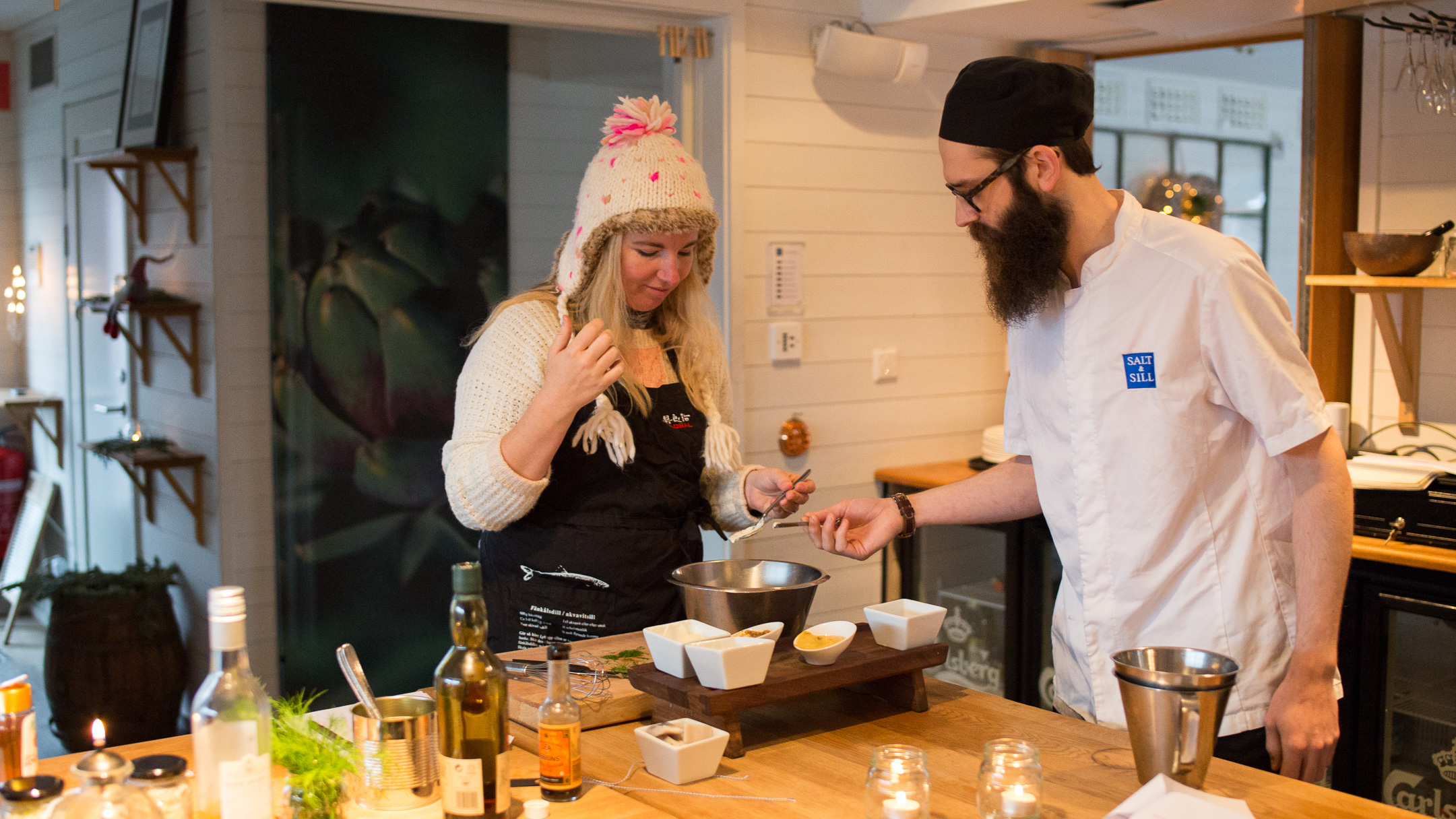 Herring of the Year 2010
Mustard & Maltwhiskeysill
Ingredients
100g Herring
1/2 dl mayonaise
1 1/2 dl sour cream
1/2 dl whole grain mustard
1 dl fine mustard
1 cl hickory smoke extract
1 cl maltwhiskey
Two dashes of worchestershire sauce
Half a spoon of honey
Finely chopped dill
Preparation
Weigh the herring-fillets. Cut the herring into bite-size pieces.
Add all the ingredients except the herring in a bowl & stir.
Finally add the herring & Season with Salt and Pepper
Store in a tightly sealed container for one week before serving.
**One of the big notes we got from the chef as we made our own pickled herring was to regard the recipe as more of a suggestion.  Add or subtract flavors and ingredients based on your personal preference before adding the herring.