Taking my Mom on a Winter Canadian Bucket List Trip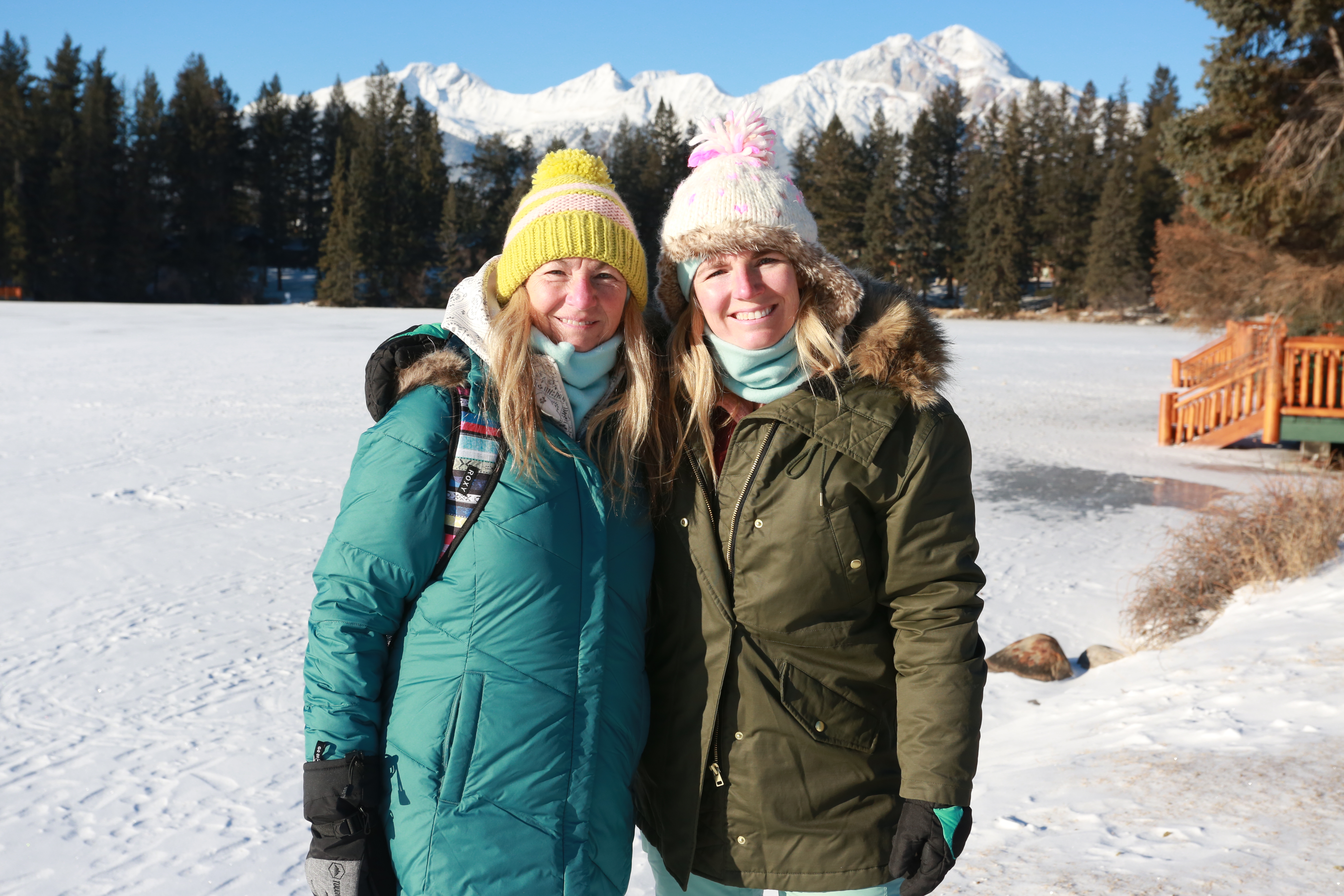 Growing up in Florida, we didn't see snow too often.. In 1989, it snowed enough in Jacksonville for us to make a little snowman, and aside from a few trips to Snowshoe, West Virginia, my mom hasn't ever been in really cold or snowy weather.
Last week, I took my beach lovin', bikini wearin' momma to the Canadian Rockies for her first true adventure with winter. I'm talking -34 degree temps, frozen lakes and scenery that looked straight out of Game of Thrones- basically Alberta in winter could totally double as home of the white walkers. And she loved it!
But let's back up…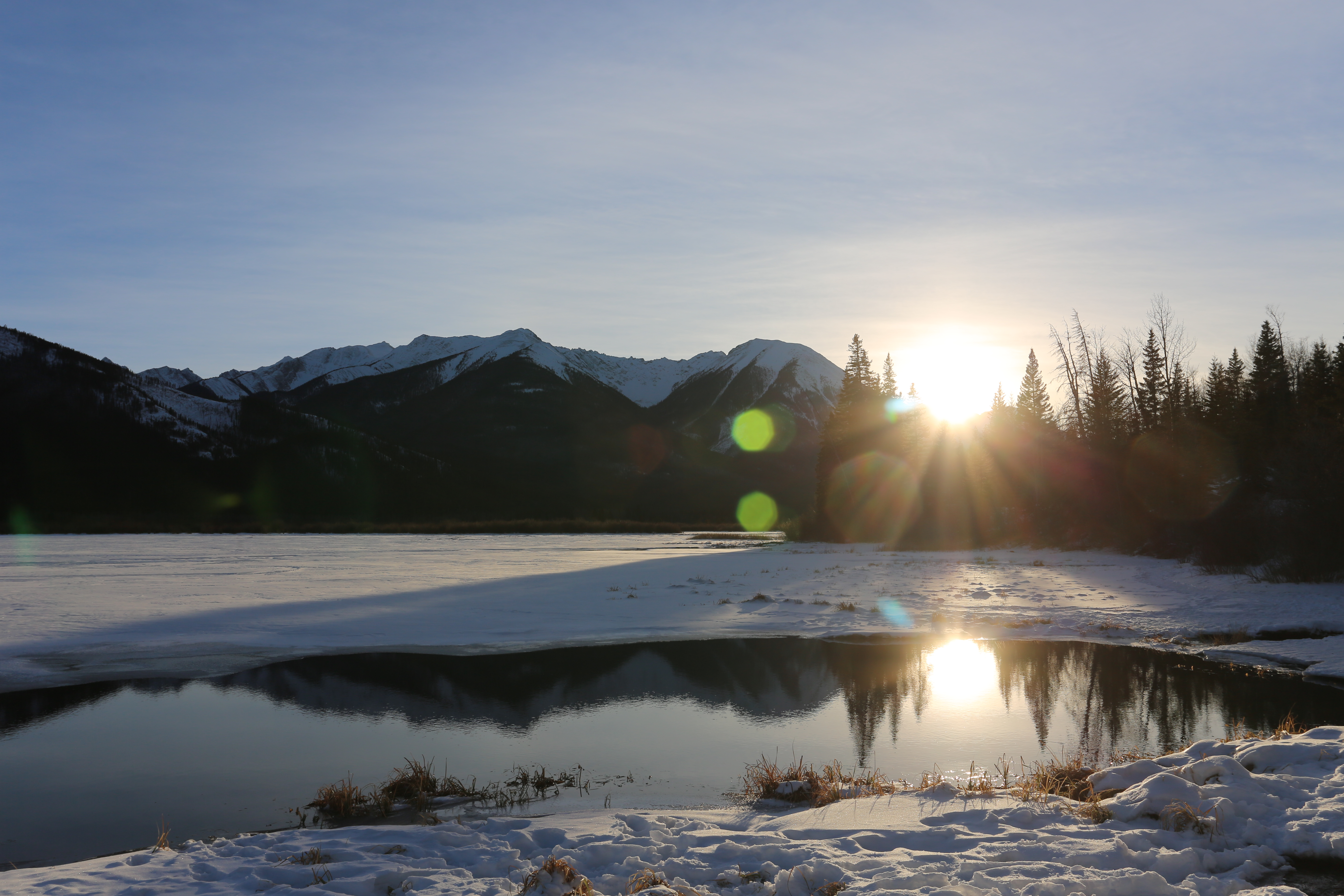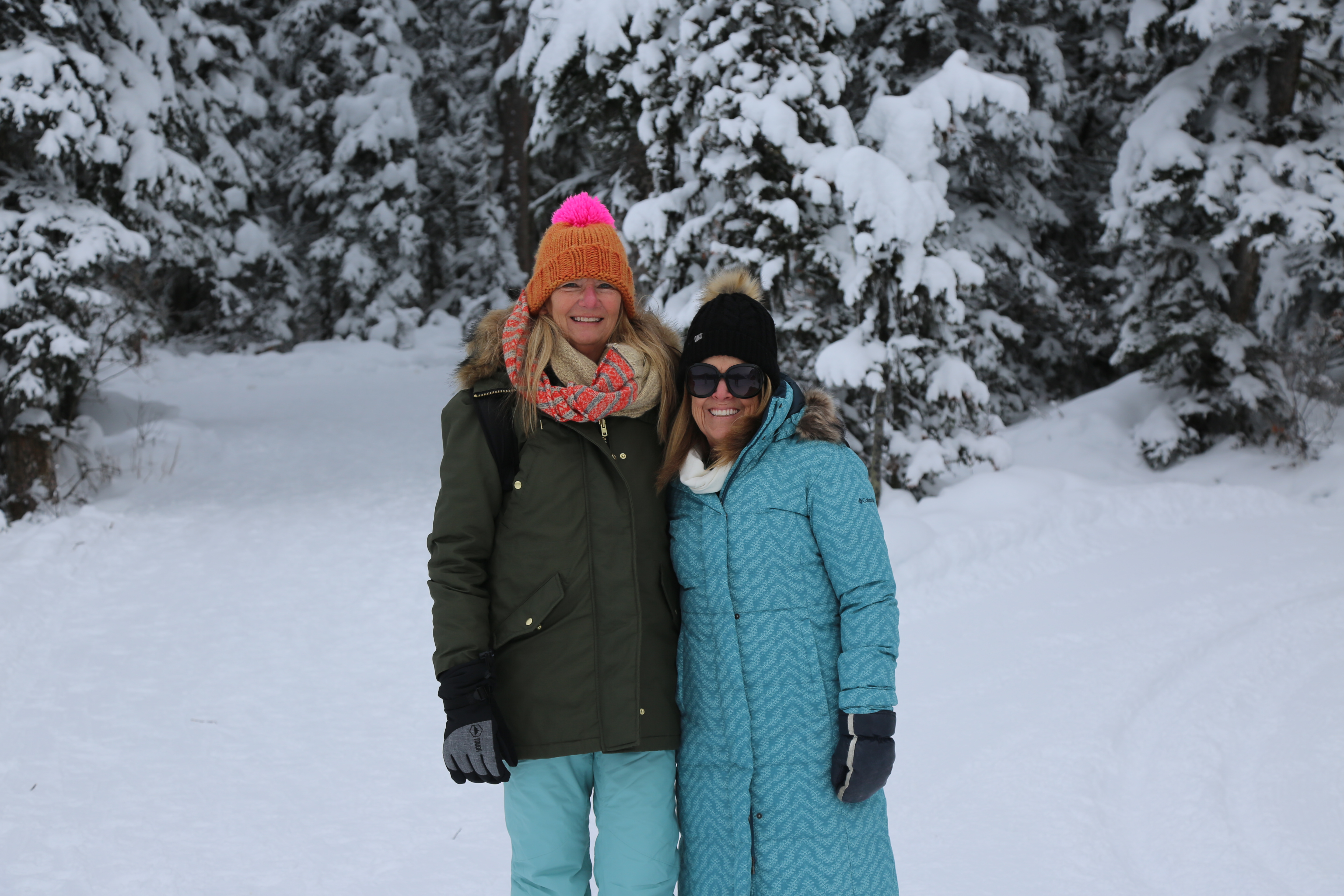 My mom surfs, paddle boards and is a pretty active grandma. She's young at heart, always acting goofy or not afraid to be silly. She's traveled to Australia and Mexico, Costa Rica and Peru, always on the hunt for the next great surf spot with my dad and their friends. But until last week, she'd never been to Canada.
Bob and I have been to Canada quite a few times recently, and our last family trip with Canada By Design around Southern Alberta was so perfectly organized and coordinated that I was dying to do another one asap. So when the idea of a mother daughter, train trip to the Canadian Rockies popped up with Canada By Design, I couldn't pass up the opportunity to bring her along for the ride. And to make the trip even more fun, Kristin and her mom came with us! The ultimate #GirlsTrip was on!
This is a big birthday year for both of us and it felt awesome to be able to kick off the year with an epic trip. (Honestly, Bob was more than a bit sad that he couldn't go on this trip! So we will definitely be recreating this with him and Kid Augustine next year!)
Looking to plan your own trip? Canada By Design has a deal until January 31st, where you can get $850 off your next trip- and the Canadian Rockies (the trip we went on) is fantastic in March! Start planning, y'all!
The itinerary hit all the major bucket list stops in Western Canada- Jasper National Park, Banff and Lake Louise, ice hiking Malgine Canyon and a train trip through the rockies. For someones first trip to Canada, this was THE most epic possible trip.
We started the planning process back in October of last year, so we had months to think about the itinerary, buy tons of winter gear, and obsess over every last detail. There were probably a hundred or so texts back and forth about which boots to buy or which color coat(s) should we get and then of course a ton of last minute purchases to make sure we were good to go. I think that actually added to the excitement of going on the trip- the "what ifs or what would it be like' it took on a life of its own.
Luckily, our travel planner at Canada By Design sent us her personal recommendations on what to wear and what to pack to make our trip as comfortable as possible. She had taken our exact trip the winter before, so little tips like bring ear plugs for the train or pack wool socks really helped round out our packing list.
In the end, we settled on 4 coats (yes, I packed 4 coats), 2 brightly colored ones and 2 more classic and warm coats. They all were worth bringing and totally made the photos pop. But more of packing details in the next post…
The Itinerary:
Vancouver – Jasper – Lake Louise – Banff – Calgary
When planning a trip with Canada By Design, you can do it a few different ways. You can book a predesigned trip from their website as is. Or you can tailor your trip with any and all experiences that you want in each location. The amount of days is up to you and each travel planner has actually experienced every activity so they can recommend anything to fit perfectly within your vacation time frame. It's a genius trip planning resource. Plus, they are available throughout your trip if anything comes up that you'd like to change or update.
With our itinerary, we would take the train from Vancouver to Jasper and then a few buses from each additional stop in Alberta. For Floridans who aren't experienced driving in snow, this was the best peace of mind. We didn't have to worry about snow tires or ice on the highways, we could just relax and know that we'd be in each location at the times provided to us by Canada By Design.
To create a trip that was both relaxing and adventurous, the team at Canada By Design suggested one major activity a day, leaving us with plenty of time to explore on our own and enjoy the resorts and the nature. With ice-hiking, a horse drawn carriage ride and hot springs on the itinerary, we just needed to fill in the restaurant gaps and we'd be all set.
Here's a preview of the trip: Complete with dancing, icy tundras and so. much. fun.
Now to edit down the 6500 photos we took so we can share them with you! Weekend plans are made. 🙂