Travel to Mexico this Summer, Travel Photo Thursday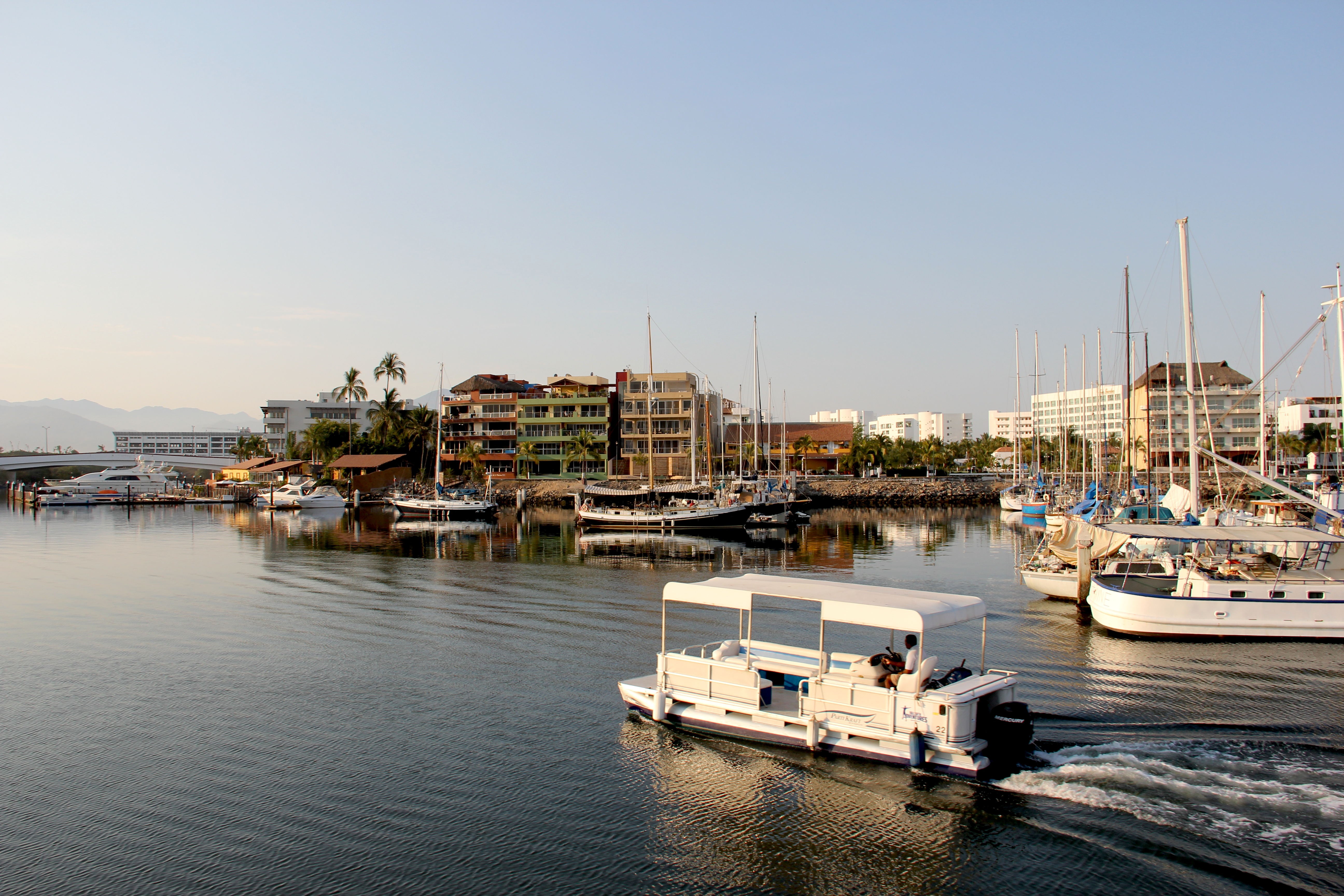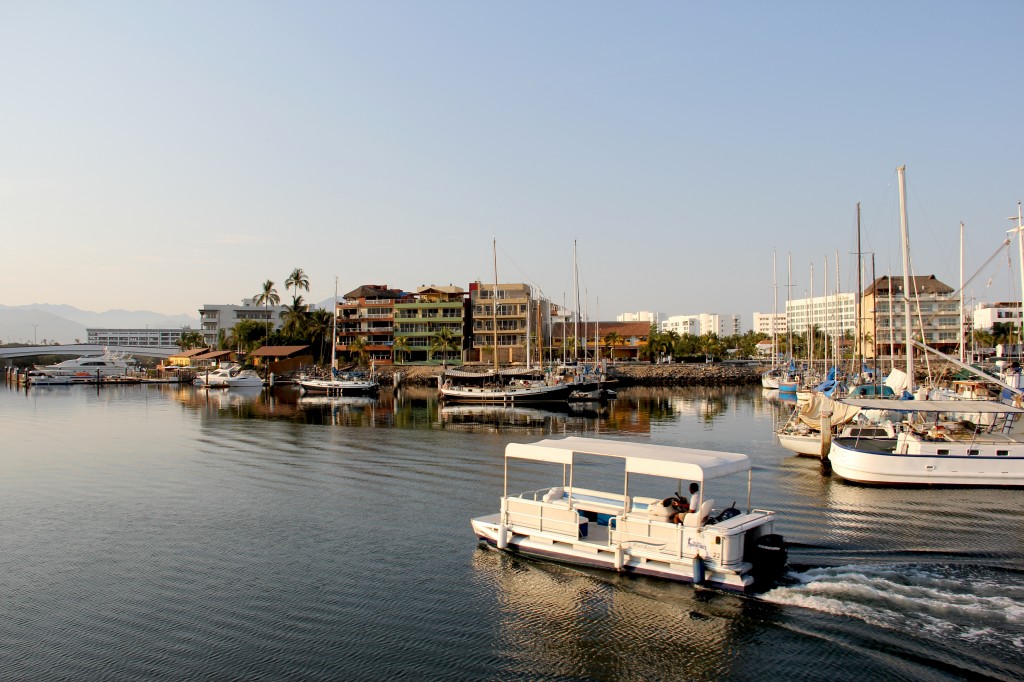 Early morning in Puerto Vallarta and people slowly start heading to work.
With a view like this, I wouldn't mind cruising into the harbor either.
As we pass dozens of sail boats and larger tour boats, we realize that this area is humming with life– and not just from the engines. There are small groups of birds basking in the morning sun, fisherman all lined up on the rocks looking for the big catch and tourist scaling the sea wall for that perfect picture. Life in this resort town seems to be waking up and we notice that even though there is a lot of controversy surrounding vacationing in Mexico, this town doesn't seem to be bothered.
Summertime is actually Mexico's low season and I would highly suggest a visit during this time. The tour groups will be lower, the resorts will be cheaper but your experience will be just as rich. Push beyond the stereotypes, learn which areas are safe to travel to and allow yourself to explore this diverse culture.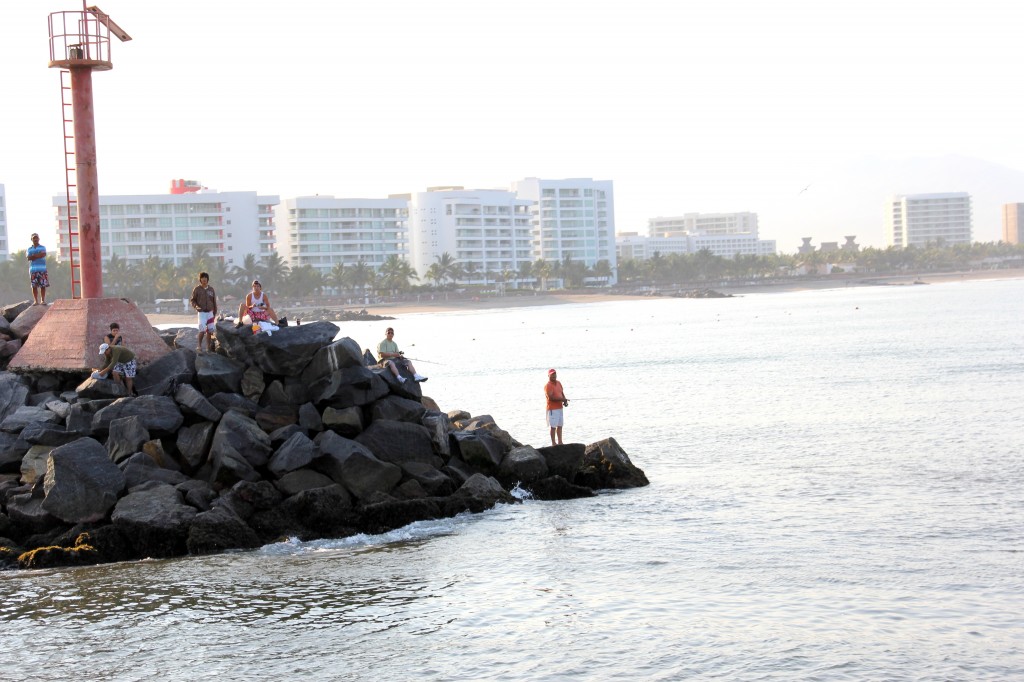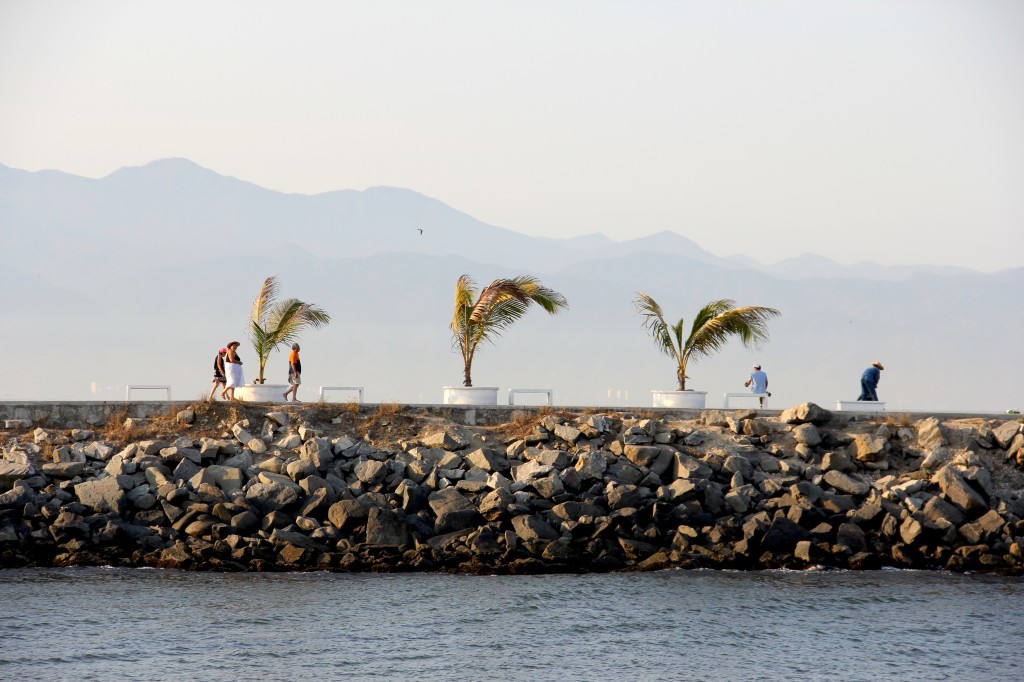 What are your thoughts on traveling to Mexico?
This series is part of Budget Traveler's Sandbox, Travel Photo Thursday- Check out the other bloggers and their photos, too!