Friday Favorites: Best Travel Blogs & Jet Setting Deals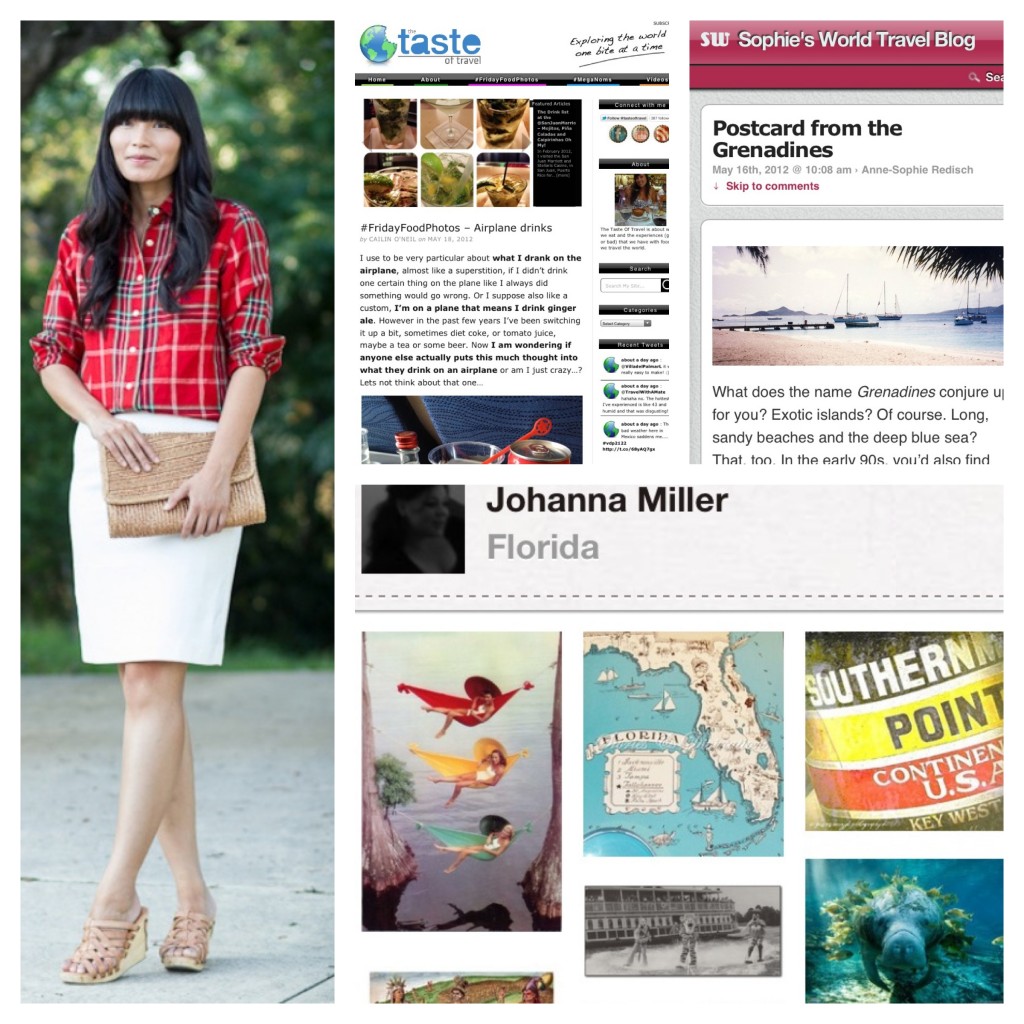 Happy Friday, Blog Friends! Does anyone have any fun holiday weekend plans? After a week long jaunt around LA, Bob and I are staying close to home this weekend- although plans for a day trip to North County San Diego might be in the works for an easy beach day and surf session! For me, Memorial Day weekend marks the start of summer vacation and I am super busy planning all our summer trips around the US. I can't wait to see family and friends on the east coast and days filled with sunshine and BBQs.
About Friday Favorites: One thing that I've wanted to do for a while now was highlight some of my favorite blogs, bloggers and awesome trips that I find online and bring them to you. Some you might have already heard of, others might be newbies, either way I hope you enjoy and if you have a post or see a blog that inspires you- please send it my way!
Friday Favorites for May 25, 2012
Favorite Photo Post: One of my favorite things about following travel blogs is learning about new to me places. In Sophie's recent post, Postcards from The Grenadines, I learned that I need to book at trip to this area of the Caribbean asap. And, fun fact- Pirates of the Caribbean was filmed there!
Favorite New Road Trip: Budget Travel posted 12 Great Memorial Day Getaways that are easy and quick trips from major US cities. Check it out to find one from your area.
Favorite Travel Blogger: I met Cailin O'Neil last year at TBEX and admire her passion and support in the blogging community. She recently started a new website, The Taste of Travel, that highlights food and drinks from all over the world. Make sure to check it out and if you are heading to TBEX, look her up!
Favorite Travel Outfit: Always on the hunt for a travel outfit that is easy and put together, I'm loving everything that Linda from Little Tin Soldier is wearing lately. I think the base of this outfit- the simple but ultra chic clutch, brown sandals and white pencil skirt- could work for any summer destination. Just switch out the top for anything in your suitcase and you are good to go!
Favorite Pinterest Board: As I plan our summer trips, I am drawn to any and all images that remind me of my summer vacations in Florida. Johanna's pinterest board is filled with old swimming photos, manatees, maps and ocean side escapes. Check it out for a quick virtual trip to my home state.
And, a few favorite blog posts from us, incase you missed them!
8 Tips for Stand-Up Paddleboard newbies – As temperatures climb and you want to spend more and more time outdoors and by the water, why not try a new sport. SUP (Stand Up Paddleboards) are every where from oceans to rivers and lakes. It's a sport that almost any body can try and hides a great workout in all the fun. I promise that within a few hours you'll be hooked.
How to Hike Mt. Fuji in the off Season – When we visited Japan two summers ago we arrived several weeks before the mountain officially opened. You could still hike, bike and ride horses, but the top was still covered in some snow. We didn't make it to the top of the mountain but we did make it to the 8th step, which was a huge accomplishment for us. If you are considering the hike, check out our how-to and save yourself some time and money and headache of problems you might encounter once you get there.
What are your travel plans this weekend? Read any great blogs we should know about?!- Add them in the comments!