Travel your own City: Weeks 1-6 in Review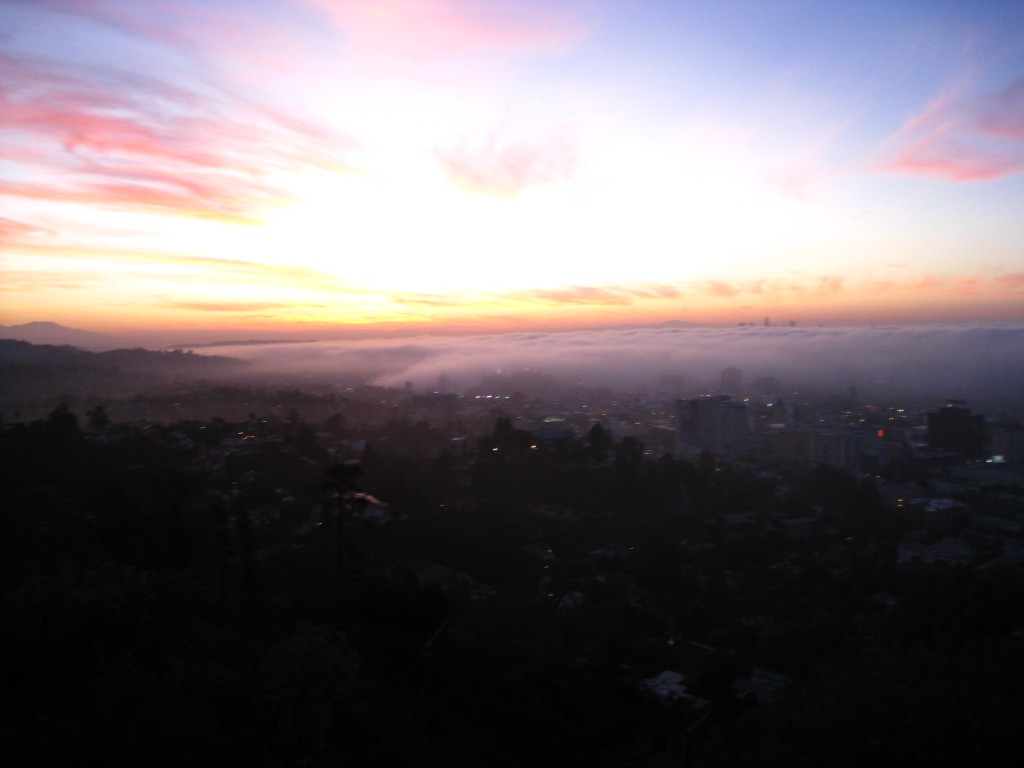 The last six weeks, I've challenged you to travel your own city to discover more about the areas that we live in and to find an answer to the ole "stay-cation".  A lot of people seem to really like this idea and I wanted to put together a list of bloggers who have been participating and sent back their findings in blog form! If you haven't joined in yet, check out how other bloggers are traveling their own cities and then start exploring yours! (And send me links when you do!)
First week's challenge was View your city from Above! Bob and I made our way up to the Getty Museum on a crystal clear day in L.A. for some of the best views of this city I've ever seen.
Week 2 got us out of bed super early- before the sun even thought about rising so that we could capture a photo at sunrise. (Forget sunset- that's so last week!)
By Week Three, I was starving! So, I set out to find a new restaurant in a part of the city I don't visit that often.  I found two new, delicious dinner places that I have already returned to and suggested to travelers at the LA Times Travel Show!
Week 4 took us outside to visit a local or national park. We stumbled across the most amazing rock formations that I've ever seen- it was like they were shooting out from the ground!
Week 5, Bob and I took a walking tour of a relatively unknown area to us, Little Tokyo.  It was only a few days before all the devastation in Japan, and now puts those people and that area more at the forefront of my mind.
I was surprised when Bob drove me down to Long Beach for Week 6's challenge of "See animals in their natural habitat", so we could see dolphins and whales migrating from the long winter. The whale watching tour was something I have always wanted to do and this was the perfect experience!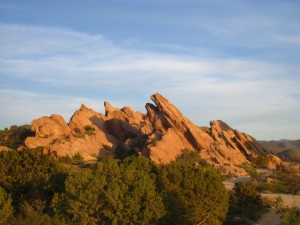 Now- What are you waiting for?! You can even do the challenges if you are traveling- maybe we are doing something you haven't thought about, or just want to explore more. If you are just starting out- don't worry, you have all weekend to complete 1-6 and we'll do another one next Thursday! 🙂
Travel Tip: Staycations are a great way to save money, but, if you have seen all your city has to offer, try saving money by flying into a major city.  It's easy to find cheap flights to New York for example because there are so many carriers that fly into there.